Today all the household names in the shore, will sign there letters of intents. Grace Stant, Marina Mabrey and Katie Healey have been household names for years. These are players for example who have played on power house AAU teams or Top high school teams. They were distended to play Division one basketball from day one, it was a forgone conclusion long ago. Mia Ehling of Holmdel high had none of the name recognition or advantages that almost every player who will sign with a Division one school today had. She has been the forgotten Division one player lost in all the excitement today.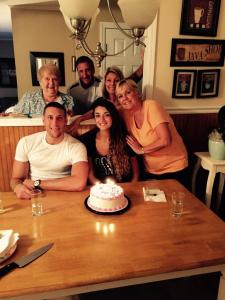 TEAM MIA...
Mia Ehling did not play for a powerhouse AAU team loaded with D1 players. When she entered Middletown North high school, most coaches and fans of the shore did not know her name. Mia Ehling came in under the radar, and performed well enough to be named FIRST TEAM All "A" division as sophomore, despite this; she received little if any attention.  I know that I never once mentioned her name in a blog!! When she transferred to Holmdel High school it wasn't big news and nobody except she and her family, seem to notice. You see Mia Ehling didn't train with the likes of a Tiny Green and others or have an advocate working for her and helping create name recognition.  Mia Ehling did things the old fashion way. She trusted that coaches would notice her talent, and passion for the game of basketball.
When the Star Ledger listed its list of Division signings today, they mistakenly forgot to add Mia Ehling to the list. This am sure came as no surprise to Miss Ehling because it's been that way for her most of her career. She understands the Tiny Green's of the world at times have turned a blind eye to her accomplishments, but she  didn't let that stop her from fulfilling her dream of playing division one basketball. She didn't need the validation of Tiny Green or others to know she had a special talent.
Today Mia Ehling will join one the best recruiting classes in recent years, that I have seen for a Mid Major school. St. Francis of NY will sign 4 players that are shockingly talented, that traditionally do not go to St. Francis. But the St. Francis basketball staff does things differently than most colleges; they trust their ability to evaluate talent and don't need validation from others when recruiting and that's why they put together this dream class. Mia Ehling is part of this class because just like the St. Francis coaching staff, she didn't need validation from anyone except herself and the support of her family to know she belonged. Today the forgotten Shore D1 player gets her validation when she signs her letter intent to St. Francis of NY….proving if you work hard and believe in yourself….DREAMS DO COME TRUE….even when you don't always get the love along the way from others….LIKE TINY GREEN FOR EXAMPLE!
CONGRATS TO THE SHORE LADIES WHO SIGNED TODAY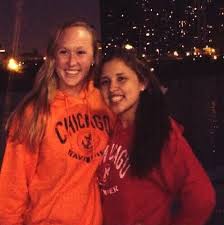 GRACE STANT- RFH (-VILLANOVA) – http://hoopgroup.com/headquarters-blog/shore-conference-basketball-2/grace-stant-picks-villanova/
SAM SABINO-RFH (-UNH)– http://hoopgroup.com/headquarters-blog/uncategorized/sam-sabino-journey-worth-ride/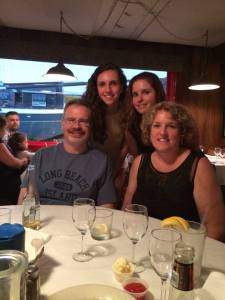 JILLFALVEY- MIDDLETOWN SOUTH– (ST FRANCIS OF PA) – https://nothingbutskills.com/jill-falvey-gives-verbal-to-power-house-st-francis/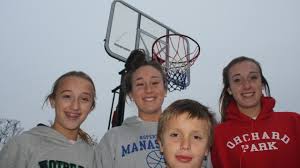 MARINA MABREY-MANASQUAN-(NOTRE DAME) –  https://nothingbutskills.com/marina-mabrey-a-superstar-teammate/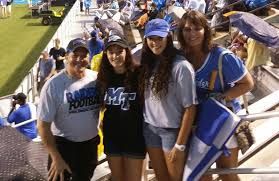 JESS LOURO-ST. ROSE- (MIDDLE TENN)–  https://nothingbutskills.com/i-told-you-so-jess-louro/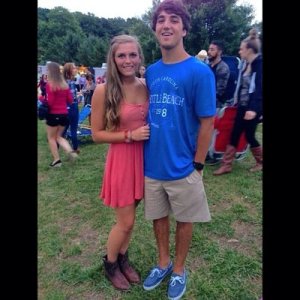 KAT PHIPPS- ST. ROSE-(ST.FRANCIS OF NY)–http://hoopgroup.com/headquarters-blog/shore-conference-basketball-2/kat-phipps-in-a-new-york-state-of-mine/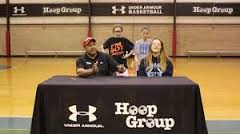 TORI WAGNER-FREEHOLD TWP– (ST.FRANCIS OF NY)- http://hoopgroup.com/headquarters-blog/shore-conference-basketball-2/tori-wagner-sam-meier-say-yes/
KATIE HEALY-COLTS NECK-(SETON HALL)-http://blogs.app.com/insidethepaint/2013/03/27/girls-healy-to-follow-bozzella-to-seton-hall-is-egan-next/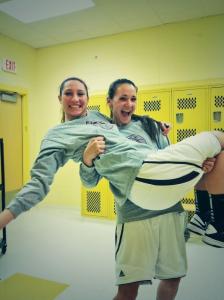 KATELYN KUSTER-CENTRAL HIGH SCHOOL-(MT. ST. MARY'S OF MD)- https://nothingbutskills.com/from-out-of-the-darkness-and-into-the-light-katelyn-kuster/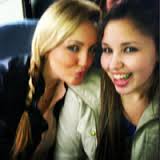 ALEX BARAZOTTI- RBC-(LOYOLA OF MD)- https://nothingbutskills.com/alex-barazotti-joins-the-club/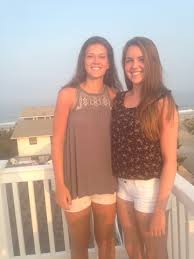 MORGAN GRANZIANO-HOLMDEL-(MANHATTAN COLLEGE)- https://nothingbutskills.com/morgan-graziano-and-manhattan-college-are-all-smiles/