Katelyn Kuster …special!
Sometimes we all need a little help along the way. Sometimes we need somebody, anybody or anyone to speak for us. Sometimes in high school sports a can kid can get lost in the crowd and when you play basketball in the Shore Conference that can happen very easily. This is when a kid desperately needs an ADVOCATE. The person who will stand up for that kid and say "she's special or I believe in this kid. JT's, trust and belief in Katelyn Kuster is MARROW DEEP and yesterday she proved to him, his trust was not missed placed. KATELYN KUSTER gave a verbal commitment to NIT participate Mt. St. Mary's.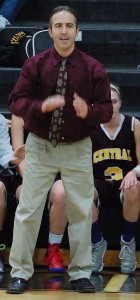 Coach JT was the ADVOCATE KUSTER NEEDED
John Truhan has rebuilt so many programs it almost embarrassing and he has to be considered one of the best Coaches ever in the Shore for this reason alone.  While at Tom River South he won a State Title and 3 divisional titles. Then he went to Colts Neck and became the first public school in 19 years to win a Shore Conference Title and his team made to make it to the TOC final, plus Colts Neck won 3 more divisional titles. But if you think John Truhan doesn't like a challenge listen to this. After losing in the TOC final and knowing he had his entire team returning the next year …HE LEFT! Because he didn't want to leave after winning a championship and have people say he ran out on the team, folks most coaches would have stayed and then said deuces the next year. So Truhan left and went to Central Regional who hadn't won a division title in since 1990 and had grand total of 2 divisional titles in its schools history. Coach Truhan was leaving the big house to the empty house.  But in 5 years John Truhan has won 3 divisional titles ALREADY and this year won 19 games to tie the school record. Now you know why I can him the Bill Parcells of high school basketball. Every time I ran into John Truhan last year, he'd say Tiny" this kid Kuster is as good as any kid you been writing about in the Shore." He talked about her size, shooting ability and work ethic. Then during the year he invited me down to come watch Miss Kuster play, I never made it…SHAME ON ME! Then when I was ready to pick my All Shore Team, he told me I was making a big mistake leaving her off, secretly I thought another coach trying to push one of his kids…But boy was he right and boy did I learn never to doubt John Truhan.

THE MOUNT WAITED…
This song is dedicated to every kid who feels forgotten and Katelyn  gives everyone of them Hope…. http://www.youtube.com/watch?v=lXZ6AstmabE   NEVER GIVE UP ON YOUR DREAM
This spring Coach Truhan told me all Katelyn Kuster needed was exposure and that he was moving her to the ShoreShots, folks the ShoreShots are loaded and I wasn't sure this was in this kid's best interest, but John Truhan said just watch "every D1 school will be on her." He also asked me when I started my training session. I told him the dates and he said Kuster will be there…Folks do you know how many times a week I hear that one? Well she did show up and now every time John Truhan walks into the Hoop Group at a Core Skills training session he makes sure to come right up to me, no matter how hard I try to avoid him with this wicked smile on his face as if to say "WHAT DID I TELL YOU". No question he has been taking joy in my doubting Katelyn Kuster. Every kid needs an ADVOCATE like John Truhan …trust me without John Truhan we may have all watched Katelyn Kuster become another kid lost in the crowd…John Truhan was not about to let that happen.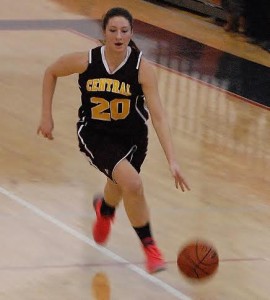 "She blew me away the first time I saw her"…Tiny Green
The first time I saw Katelyn Kuster in the gym I could not believe my eyes, she was long, athletic and quick. I wasn't sure if she was post or a wing. She could handle the ball, shoot, defend all 5 positions and was death to everyone trying to stop her in transition. Every kid who matched up with her knew one thing…they were in for a bad day. I always want to know 3 things about a kid when they walk in the gym. Do they seek out the best competition, are they open to coaching and most important of all…do they get along with their peers…Kuster hit it out of the park in ALL THREE areas. This is a kid if she played at SJV, RBC or RFH would have been an All Shore player without a doubt (my apologies to Coach Truhan). No question she will be on my pre-season All Shore Team next year. She is quite but has this smile and look on her face when you are speaking to her, that I love. It's a look of please tell me more, I want to learn and I want to get better. KATELYN KUSTER has an appetite for knowledge and these type kids never fail.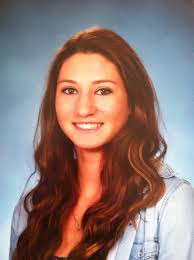 From out of the Darkness into the Light
It's no surprise that Central Regional won 19 games this year, the most in the school's history and it's no surprise that Kate Kuster was a big reason why. She is a young lady with a passion to learn and do more. This is somebody that never made a 3 point shot in her life before high school, who this past year broke the school record. This is about a kid wanting to grow as a basketball player and that's exactly what this young lady has done. But she has done it in the darkness to those outside of Central Regional, but like all hard work done in the dark, eventually that hard work  comes to the light…and when it does the that bright light shines bigger than ever and right now it shinning on Katelyn Kuster BIG TIME. Don't all talented kids deserve a chance to shine in the spotlight?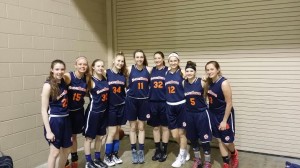 The ShoreShots gave Katelyn Kuster the Exposure and she did the REST
The Kuster files– http://shoreshots.org/?page_id=123
No kid gets to this point without the help of parents, coaches and sibling…no kid. Katelyn Kuster is very lucky to have parents like Brian and Rose. When you watch your child working towards a dream and they enter their last summer of AAU basketball, it easy to wonder what will happen. In the case of Katelyn Kuster I get the feeling her parents knew this was just a matter of time. When Katelyn went to Richmond and blew the doors off opponents, coaches started texting and calling. It was clear Katelyn Kuster was in high demand and she set up a few visits. When she showed up at NBS her mother said it all nice but said" we are in no rush", we still have the summer. I was blown away because it sounded like Mrs. Kuster was not surprise by the attention at all…When I asked Katelyn about her parents and sibling here is what she said.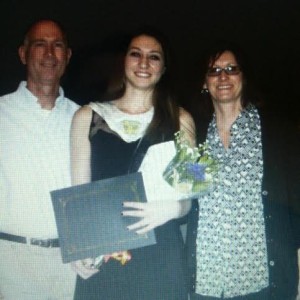 " My Mom and Dad have always being there for me when I needed it the most. They have been with me since day one and haven't left my side. They gave me everything I needed to get to where I am today, and they will always be my number 1 fan"  …Katelyn Kuster
Why do I get the feeling John Mayo is smiling while reading this? It was he who spent time in the off season developing her talents. He was the one gave her the go ahead to go play for the ShoreShots. You see John Mayo runs the best DAMM Grammar school youth program in America and nobody is even close. Mid Monmouth is the number one reason the Shore Conference is the best conference in America. Mid Monmouth is a learning ground for kids and the coaches and commissioners take it dead serious. John Mayo folks also does something else…he reminds kids it's not all about D1 basketball. His kids get the real story and that is education and happiness come first…THIS MAN IS A GIANT IN SHORE BASKETBALL…
Katelyn Kuster has been blessed, she found a ADVOCATE, she found the SHORESHOTS, she has parents who BELIEVE in her….and now she has found the perfect college…MT ST. MARY'S MD.  Now all she has to do is to continue to improve and enjoy her summer and high school senior year…no kid deserves it more…from out of the DARKNESS INTO THE LIGHT….CONGRATS TO KATELYN KUSTER
 The ADVOCATE watches the Pupil in the background
MY THOUGHTS ON KATELYN KUSTER'S VERBAL, TO MT.ST. MARYS OF MARYLAND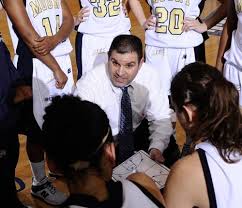 Coach Bryan Whitten got his first Shore Conference recruit
First of all I have known Bryan Whitten for years now. He is one of the real good guys in coaching. He has built a great program at Mt. St. Mary's as his team made it to the post season NIT this year. Bryan is a true family man and that's the type kids he recruits. Bryan Whitten recruited my daughter and came into my home. To this day my daughter says he was one of the nicest coaches she met. Mt. St. Mary's has done as good as any school letting people know they want Shore kids and I am so happy that Coach Whitten has finally landed a Shore player. Katelyn Kuster is going to be a beast in that conference, I watch her every week and I can tell you she is one of the best players in the Shore Conference. This is as good as it gets for Mt. St. Mary's and it's the perfect fit I believe for Katelyn… CONGRATS TO BOTH

HEY KATELYN ALL HANDS IN….