B SOUTH is a Division that could have a changing of the guard. In the past Donovan Catholic and Central Regional with HALL OF FAME COACH JOHN TRUHAN, have controlled the conference in recent years. But that may all be changing this season. Some believe MANCHESTER TOWNSHIP is ready to challenge for B SOUTH Supremacy. While Pt. Boro  may have the best player in the division, it may not be enough.
To be the B SOUTH champion you must beat the champion and right now Donovan Catholic is the champion. Jerry Bruno's team has beat almost unbeatable in conference PLAY  in recent years. This year they will have to fight tooth and nail to hold on to their title. But some things are very clear and won't change. Jerry Bruno has had a hands on approach with his club. He has encouraged his kids to get in the gym and most importantly he has developed a program where kids are getting better and want to be part of. Coach Bruno has built a PROGRAM NOT A TEAM….All roads will go though Donovan Catholic if anyone wants a B NORTH title.
WHAT THEY LOST– Replacing Chelsea Crowe will not be easy. She was one of the best players in school history and did it all for Donovan Catholic. She was All Shore and their leading scorer.
KAITLEY BORGESHI has finally begin to get her due. Borgeshi will be the key to everything for Donovan Catholic. She is easily one of the best defenders in the shore. Her strength and speed give opponents real issues. But her ability to set up shooters and get to the rim is what makes her special. She is the classic example of why you can't judge a player but their stats. Her teammates rely on her to break pressure, run the offense and of course make BIG PLAYS.  Donovan Catholic is going nowhere with out the senior star who will attend Georgian Court next year on Scholarship.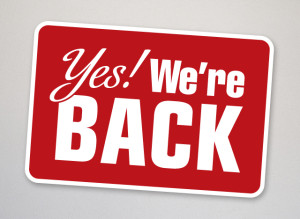 Make no mistake Molly Collins is one of the best babies in all of New Jersey. She will be returning for her sophomore year after making  FIRST TEAM ALL FRESHMAN TEAM, meaning she is a D1 lock. Her numbers last year jump off the page. As she racked up double figures most nights and at one point hit a streak where she averaged 13 points a game over a 6 game period. But it's her passing the gets overlooked, because her vision is real next level stuff. She has every shot known to man in the lane and could do a clinic for young guards on how to finish over big's. Her game translates to the college game right now. She will need to be even better this year with the lost of All Shore Guard Chelsea Crow…
So what freshman led all Donovan Catholic freshman in scoring last year? It wasn't Molly Collins folks. Name the best three point shooters you know in the shore. I bet the name ALYSSA HIRSCHY didn't cross your lips. It's because no freshman was disrespected more that Alyssa Hirschy. She didn't make the All Freshman team and that is a disgrace. This young lady had a monster freshman season and outside of the B South nobody knew it. People this kid put on numbers all season. She is a pure of three point shooter as there is in the shore conference. She also is a much better than defender that given credit and is a total team player. This young lady could one day be a all shore player and more importantly help Donovan Catholic continue to DOMINATE THEIR DIVISION.
The Danielle's…meaning  Frey and Goble and both will need to step up this year. Both are players that have been part of some winning teams. They know what it takes and their experience will be desperately needed all season. Megan Loughrey has proven she is very capable of big nights. She had double figure scoring games last year in big moments and a few more of those will go a long way this year. She is going to be very important if Donovan Catholic is going to defend its title.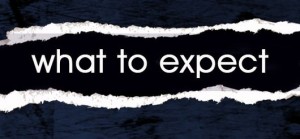 Donovan Catholic lost not just Crowe but some very important role players. There three guards can play with anyone. They also have the great equalizer…THREE POINT SHOOTING. A real concern is where is the bench scoring coming from? Where is the rebounding coming from and are they ready for teams finally looking for payback? Holding on to their title will not be easy. But Jerry Bruno has  kids ready every year and why would this year be any different. The question is does he have enough?
COACH DAVE BEAUCHEMIN…HAS HIS CLUB READY
Manchester Twp went undefeated in the Hoop Group fall league until falling to Top 20 Notre Dame in the final game. They did it by out working and playing with a serious level of intensity. They pressure the ball and play as a real unit. Manchester is coached by Dave Beauchemin. He took over the Manchester program after the Valmon twins graduated. Not exactly great timing. He has had to build a program from the bottom up an that exactly what he has done. He teams have improve each year and so has the talent level.  They have a talented group of freshman, but unlike in the past, they can allow the babies to grow slowly and learn the system. Manchester doesn't have to play kids who may not ready.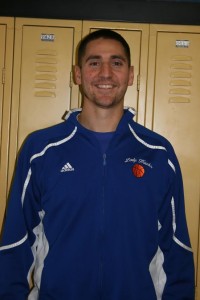 Coach of the Year
They had two players make ALL DIVISION AND HAD THE COACH OF THE YEAR. But it's the system that the kids have brought into that has got them back to the top of the division. The Manchester team relies on defense to create offense. They also wear teams down with their effort plays. They have every single back who matters this year. Now throw in a freshman who can make a real difference before the season is over. Manchester will be looking not just for a Divisional title but they also will be looking for a Shore Top Ten Ranking. The Manchester program has been brought back to life, by not taking shot cuts and hard work in and out of season… and this year they will want to reap the benefits from all the work and sacrifices.
SENIORS LYRIC GREEN AND ANISSIA FUCCI  are bonafide stars. Both were First Team All Division. Green is a major talent who when left open will make you pay. She will most likely get her 1000th point this season. She has been under the radar because of Manchester's growing pains while building the program. Those days are now over and the senior guard should get her due this year. She is a major defender but most importantly, she has brought into the Manchester system and has made sacrifices so the team would be better. It has paid off because now she has a chance to be in the Shore Top 10 and win a divisional title. Green over the years has posted double/ doubles and triple/ triples as a guard. Rare stuff, but she would gladly turn it all in for a Divisional title this season.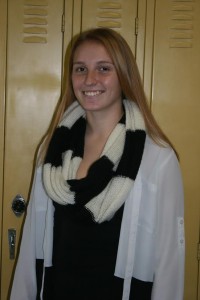 Anissia Fucci is a explosive player and when she and Green are at their defensive best; Manchester becomes a beast on defense. She too will have a chance to get her 1000th point this year. Giving Manchester two 1000 point scorers in the program at one time. But Fucci like her running mate, Green has totally brought into  Coach Dave Beauchemin system rather than go for personal goals. It will most likely be the smartest thing she will ever do. Fucci is a rare talent who can take over games single handily on both side of the ball….real next level type stuff folks.  Both LYRIC GREEN AND ANISSIA FUCCI will be Player of the Year candidates as well as All Shore Candidates proving Manchester basketball is back in a very big way.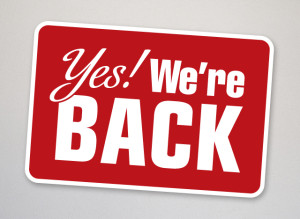 If you think Manchester is a two women team forget it. Guard Dejah Adams is a versatile player who can play any position on the floor. She had some magical nights for Manchester last season. Double/Double's are nothing new to her and scoring is based on what the team needs on any given night. She stays in the Manchester system, which could mean seeing her guard a guard or a center. She gives Coach Beauchemin's a great deal of flexibility on both sides of the ball. She plays winning basketball and is somebody teams must game play for….A'liah Moore was just what the doctor ordered last year. She arrived on campus and jumped right into the starting lineup for Manchester. She had double figure scoring nights and this year will be expected to build on her freshman season. There is no question this group is has confidence and will show up when it counts.
In the past Manchester played their freshman and took their lumps. Those days are over as they will play their freshman out of need not desperation. One freshman who just may help this season and keep the ball rolling into the future is Dakota Adams a 6 ft freshman who may add size but also real talent. She could be the final piece to the puzzle. Manchester may need her more and more as the season gets hotter…Her development could tip the scale Manchester's way.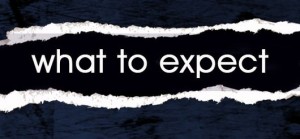 The fall proved Manchester Twp. are dead serious coming into this season. They have all the key players back from last season when they went 15-12. There is no doubt they feel they can win the Division. But it will take a total team effort. If the truth be told they are the most compete team in the conference. Now the question is can they take that next step?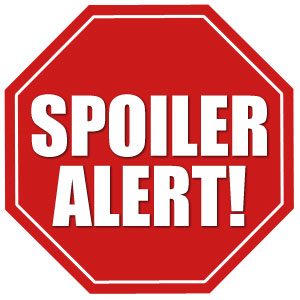 Central Regional has Hall of Fame Coach John Truhan and that alone makes Central a real threat on any night. Losing D1 star Katelyn Kuster, was a major blow. But Central also have some returning players who sat out last season, who will be impact players. They could be a real sleeper in the division.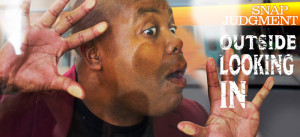 PT. BORO- MEGAN HUGHES may be the best player in the division. The future D1 guard will have to step up with the lost of Lindsey Havens the B SOUTH Player of The Year.
BARNEGAT– ASHLEY TONER is one of the most productive players in B SOUTH. The contenders would be wise to be very careful, because she is capable of carrying a team.
Jackson Liberty, Pinelands and Lakewood are in a tough spot…an improving Division and a lack of depth.
B SOUTH WINNER?

DONOVAN CATHOLIC has owed the division in recent years. But they have lost more than just Crowe and Manchester is a year older. Last year in two meeting Crowe was the difference in both games. This year the two best players in the game will be playing with Manchester...B SOUTH WINNER….MANCHESTER!
2015-16 B SOUTH AWARD WINNERS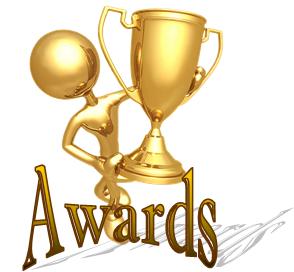 COACH OF THE YEAR- DAVE BEAUCHEMIN- MANCHESTER
PLAYER OF THE YEAR- ANISSIA FUCCI-SENIOR- MANCHESTER
FRESHMAN OF THE YEAR-DAKOTA ADAMS-MANCHESTER
DEFENSIVE PLAYER OF YEAR- KAITLIN BORGHESI- DONOVAN CATHOLIC
MOST IMPROVED PLAYER- SAMANTHA WILBER-REG- CENTRAL REG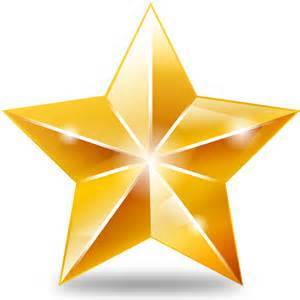 2015-16 PRE SEASON B SOUTH ALL DIVISION
1ST TEAM ALL DIVISION
KAITLIN BORGHESI- SENIOR- DONOVAN CATHOLIC
ANISSIA FUCCI- SENIOR- MANCHESTER
LYRIC GREEN- SENIOR-MANCHESTER
MEGAN HUGHES-JUNIOR-PT. BORO
MOLLY COLLINS-SOPHOMORE- DONOVAN\
2nd Team All Division
Alyssa Hirschy-soph- Donovan
Samantha Wilber-Soph- Central Regional
Shayna Reyside-jr-Lakewood- High School
Ashley Toner-jr- Barnegat
Dejah Adams-jr-Manchester
DATES TO REMEMBER
12/18- Manchester @Barnegat…Ashley Toner could ruin it all before it stars
12/22- Donovan @Central Reg…this is a early season statement game
1/12/16- Manchester @Donovan….the first of two battles
1/19/16- Central @Donovan…this is a real important game for both teams
2/4/16- Donovan @Manchester…this game could decide it all