It's called the DISEASE OF ME, better known as DOM. It can run though a locker-room, and it can roll through an entire team. It runs through households. It's a awful disease because it has been known to ruin and destroy teams, friendships, families and sometimes programs. It's a disease that destroys anything in it's path….The DOM can and only be stopped and destroyed with one thing… CHEMISTRY.
Chemistry is the powerful weapon against the DOM. It stops DOM right in its tracks and forces it to find a new locker-room, new players, new parents and new coaches. While Chemistry is hard and not easily discovered, it's easy to see once it's found and its a powerful weapon.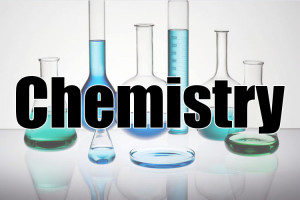 Yesterday Chemistry showed up at Rumson Fair Haven, and it came in all forms; I saw it on the Rumson Fair Haven bench.  When Syd Sabino started he day by banging out two straight 3s' and teammates cheered and rooted for her as if they were playing in a game 7 of the NBA finals. The energy of excitement on the RFH bench was something I have not seen in years. It was not phony cheering that often is promoted by a coach. These were teammates giving each other real energy and support. These were players who are willing to wait there turn without being disruptive. These were energy givers not energy takers. They cheered Sophomore Michaela McGarvey as she was once with them on the bench as she played wonderfully. They were happy for their fellow classmate breaking into the lineup. They went nuts when senior Lindsey Morris went into the game and made a three. They know Lindsey Morris may need their support more than any other time. The RFH bench only thought of their teammates. The DOM was weakened by the RFH bench yesterday because the RFH bench was creating team Chemistry. This is  kryptonite for THE DISEASE OF ME.  The RFH bench was powerful medicine yesterday in a scrimmage against the overwhelmed Gil St. Bernard team.
Chemistry sometimes comes from the top. Yesterday I saw a Hall of Fame Coach  make a important decision. It was a powerful decision.  One that creates real lasting Chemistry and makes teams want to work together. It was clear to anyone watching RFH play yesterday that George Sourlis has made it clear to his team. You're either ALL IN OR ALL OUT.  It's clear the fence sitter's are out of luck. It was clear that his team was playing for each other and not as individuals.  This is the RFH way. The way RFH has become the most successful basketball team in Shore history, boys or girls.  It was old school RFH basketball that people saw yesterday. The DISEASE OF ME  was clearly on the run yesterday. George Sourlis made DOM weak and vulnerable by making his kids play his basketball…RFH BASKETBALL
Chemistry was everywhere yesterday at RFH. It could be seen when George Sourlis ran his starting lineup onto the floor. You could see the players not starting, could care less; this folks is devastating to the DOM. Players thinking more about the team that silly things like who is starting makes the DOM defenseless. Yesterday the RFH players decided it was time to start killing the DOM.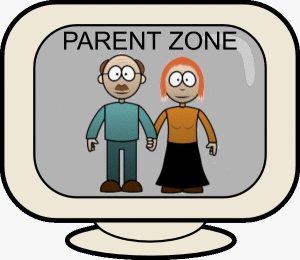 Chemistry often starts in the stands. It's when parents sit along and  make it clear to anyone they are unhappy and they try and separate themselves. It's these parents who are hurt and feel lonely that make the DOM strong. But it's when other parents move towards these parents and say hello and strike up a conversation that creates real Chemistry in households, where the DOM often gains it most strength. But when parents root for each others kids and feel for those parents who kids are not playing, it helps produce a strong team chemistry that carry's over into the homes of players. This is when DOM gets weaker and starts to think about giving up and finding other parents whose joy it can take away. Yesterday RFH parents sent a message to The DISEASE OF ME….YOUR NOT WELCOME.
Yesterday a player that has been forgotten and dismissed, showed what not giving up means. Katie Foos had to know that this season could be just like her past 2 seasons. She could've given up and accepted every negative perception of her as a basketball player. But she did not and she has now willed herself into a offensive weapon of mass destruction for RFH. She had 5 three's yesterday. But most importantly when she missed a shot her teammates cheered and encouraged her. That's because she has gained the TRUST AND RESPECT of her teammates and coaches. She knows and her teammates know, they need her…. and most importantly they want her to know that. This my friends creates the most powerful form of Chemistry I know. It's this dose of chemistry that often knocks  DOM to its knees. It's the cure often to this horrible disease that saps teams of everything that is good about high school sports. Yesterday Katie Foos was brilliant and she can thank her teammates for that…The Disease OF Me hates kids like Katie Foos, because she reminds everyone to NEVER GIVE UP!
Yesterday RFH most important player couldn't make a shot. To my knowledge Nicole Morris did not score a point yesterday. She is still shaking off some shooting rust. But Nicole did more than maybe any other player on the floor. She set the defensive tone and made so many extra passes, it had to sicken the DISEASE OF ME. Nicole Morris showed her teammates it's not just about points, it about playing together and for each other…THIS IS HOW YOU BUILD TEAM CHEMISTRY AND HAPPINESS! and kill a horrible disease.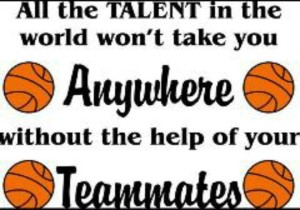 NOTHING…NOTHING …let me say it again. Yesterday, NOTHING  was better for RFH's CHEMISTRY than Tori Hyduke and Christina Antonakakis . Some believe these two would work against each other this year, not with each other. Some believed that these two would divide the RFH team. Some believed that starting was too important to both of them or who the point guard would be was too important to them…NOT WINNING. Many believed they would be in competition with each other and not their opponents. But what people forgot was this… these are two gym rats who love basketball. These are two giant talents and superstars in the making. People just forgot the most important thing about both of these young ladies…THEY ARE GREAT KIDS. The DOM has no answer to good kids, Hyduke and Antonakakis are as good as they come. Yesterday both played together at times. One had the point and at different times the other had the point. Tori Hyduke hit Antonakakis with one of the nicest passes of the day and then they nodded to each other as if too say…YOU HAVEN'T SEEN ANYTHING YET. But what I watched closely was when each was on the bench and guess what? They cheered for each other …THIS FOLKS IS REAL TEAM  CHEMISTRY  BUILDING TYPE stuff….HYDUKE AND ANTONAKAKIS  GAVE THE DISEASE OF ME NO CHANCE TO SURVIVE YESTERDAY.
Yesterday, the RFH team inspired each other and did not compete against each other. Hannah Scanlon made me think she could one day be a mega star. Megan Volker dove all over the fall, I counted 6 times as she inspired her teammates. Madison Maguire who will be attending U of Maryland for field hockey reminded us of all those two sport players who meant so much to the RFH program in past years. She played defense the old RFH way and her teammates fed off her.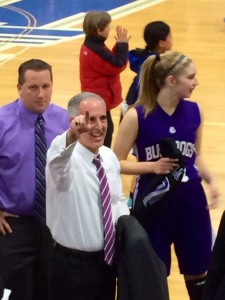 Coach Sourlis may have killed a awful disease
It was beautiful watching kids play basketball the right way…THE RFH WAY. Will this lead to more wins this season? Will it lead to a SCT or a TOC title? I have no idea, because RFH has never won a SCT. The wins and losses have never been what has made RFH special. It was what their program has represented during the George Sourlis era, that made it special and like no other program in the state.  Yesterday Rumson Fair Haven went old school on Gil St. Bernard and their chemistry made the DISEASE OF ME look very silly as they chased it out of there building….RFH basketball is a philosophy, it's about building character,  friendships, memories and family….then the Fire Trucks and CHAMPIONSHIPS COME!  Yesterday we saw some of that and it was good to see again…by the way the score yesterday? Who cares because that is not what RFH basketball has ever been about….