A CENTRAL  is not for the weak of heart. This conference is loaded with D1 talent, both upper and underclassmen. No high school conference in America is packing the talent that this division is rolling with. The coaching in the conference cannot be matched. George Sourlis will be the winning-est coach in shore history boys or girls. Dawn Karpell has already won a TOC and all that is left is a SCT. New mama (congrats) Lisa Kukoda many believe is the best young coach in the state. In 3 years she has won everything possible there is to win  at the high school level. Last year Manasquan won it 2nd straight SCT but it's no secret this year they are fighting a uphill battle.
SJV is ranked the 5th best team in all of America for good reason. On paper that have ZERO WEAKNESS. RFH has turned out more D1 players that any school in New Jersey in recent years. This year is no different as they have no less than 6 lock D1 players on their roster and that number could rise to 8. While most will dismiss Holmdel, you be wise not too, because they have two very talented players returning. Raritan and Monmouth are simply over their heads because this division is a BEAST!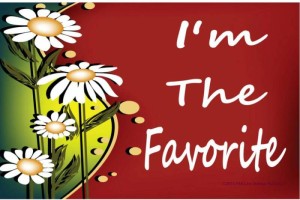 THE FAVORITE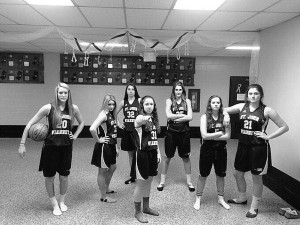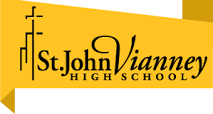 ST. JOHN VIANNEY  is the clear favorite. They will start the year out as the #5 team in all of America. Dawn Karpell and her team will be chasing 3 mega titles this year. The SCT, TOC and NATIONAL CHAMPIONSHIP. They will have to earn those titles, because they will get every opponents best shot each night. They will play a national championship game every night. But this team is built to do exactly this. SJV has something all great teams with talent have …NO EGO'S. This is a team of stars but yet nobody cares who scores, starts or gets the credit. No group of players make more sacrifices for the better of the team…DAWN KARPELL IS A MASTER AT MAKING EVERYONE FEEL PART OF HER PROGRAM. They again will play the toughest schedule on planet earth and will travel to FLA to play in one of the toughest tournaments in the country. She will challenge her kids at every step. It's no surprise every single senior on her roster will play and in college. It's also no secret all her kids EXCEL IN COLLEGE..WHY? She is a master teacher on and off the court…
WHAT DID THEY LOSE? Emily Uribe is out again this season. But SJV is the only team that is built to replace a D1 player. Kelly Crouch is out till January and again SJV is the only team that could survive the lost of such a D1 player..
Kelly Campbell is a senior and each season become more dominate. Campbell plays as hard as any player in the shore. She plays with a edge and intense passion each night. Campbell will start the year as the Pre- Season Player of the Year favorite. If games comes down to the wire with SJV ahead.. it's a wrap, because nobody makes more free throws under pressure than KELLY CAMPBELL. Her ability to score in transition and from the three point line is special. She has improved at finishing in the lane and when she does not…NOBODY does a better job of selling contact to officials as she walks to the foul at an insane rate. If their is one player that will show up when the bright lights go on its KELLY CAMPBELL.
WHATS BACK?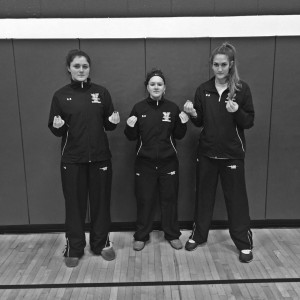 FORWARDS– This is a shameful amount of talent up front for the high school level. The best competition they will face all season, will take place in practice. NOBODY can bring to the table what this front court does….they are a dream crew!
SJV  returns every important player from a year ago. Kimi Evans is rated in the Top 50 in the nation for the '17 class and is the most recruited player in New Jersey for good reason. Blessed with size, jumping ability, quickness and hands from the heavens . Kimi Evans is the most dominate force in the shore. She requires double teams, and she makes opposing  post players run, which leads to tired legs and fouls. She can get your entire team in foul trouble by herself. It's no mistake SJV lives in the bonus all year, and the main reason is Kimi Evans. She is now a upper classmen and all I have to say about that is this…Possible POY, All State and All American candidate . Yup, she that's good folks and trying to match up with her is a nightmare, now that she older, stronger and confident. This my friend is a grown woman now!
It's almost embarrassing that GIGI CAPONEGRO plays up front with Evans. It's also embarrassing that GiGI is so unappreciated by those who don't understand the game. She is hands down the best power forward in the shore. Don't even argue with me, no player has made more sacrifices for her teammates. They run no plays for her and she has helped turned Kimi Evans into a offense force with her passing skills. She is the best, the best I said… defensive post player in the shore. She will change shots of those little guards driving down the lane and clean up any mistake by her teammates. Opponents are flat out afraid to run ball screen when she is in the game. Why? Because nobody is better at trapping and rotating like Gigi Caponegro. She breaks up more fast breaks and is the backbone of the SJV pressure defense. Caponegro is a star and finally the future Long Island University star will get her due…because folks she is getting ready to have a DREAM SEASON…TRUST ME!
ZOE PERO  will be attending St. Peters next year and they are very lucky because no kid is willing to accept a role like Zoe Pero.  She comes off the bench and folks only she would accept this role with her talent. Pero brings energy and an intensity that only she can bring. She kills opponents on the offensive boards and now that she has added a 18ft jump shot, she has become scary. No returning true forward in the shore has her ball handling and passing skills. She can push the ball in transition after rebounding. She is a lock down defender that can guard 4 positions. She is so versatile that SJV can use her in almost every situation, she is a match up nightmare…sound like a nice deal if you can find it! Pero would be the lead player on almost any other team, but yet at SJV she plays lots of roles…including the spiritual  leader of the team.
Megan Furch is a 6'0 forward and would start for every single team in the shore except one, if games started today…that would be the very team she is on SJV. Furch is the ultimate teammate because she only cares about one thing…WINNING. She can bury 15 foot jumpers, she rebounds in traffic and is always ready regardless of how many minutes  she is asked to play….now you know why SJV is different from everyone else. Furch will defend and put tremendous pressure on teams when she comes in. She knows part of her job is to make sure opponents don't get to rest and she plays her role to a "T"
THE GUARDS-
Kelly Campbell is one of the best guards in the state. Tina Lebron could very easily be the best big shot maker not only in the shore but the state as well. The future Caldwell College star does a little of everything. If SJV need 3s she will get it done, you need ball handing…no problem. You want defense …she is a beast at hounding the ball and making life horrible for opposing guards. No kid is more well liked and no kid has done more and gets less credit. Courtney Dobrzynski, will be signing a D1 letter of intent in 2 years. For now she will continue her role as the forgotten starter on the 5th best team in the nation. All she does is win her match-up every night, and play her role to a "T" ..funny how you say this about SJV kids so often. She is sneaky good on offense. She stays away from 3s' and does all her offesnive work on the boards, off the dribble and in transition. It's called doing the little things. Vanessa Pinho, long been one of my favorite players, she is just a flat out warrior. No kid in the entire shore makes more use of their time in games. She will bring ball pressure and hustle the moment she hits the floor. But what I like about Pinto is this, LEAVE HER OPEN AND SHE WILL MAKE YOU PAY, she is fearless. This young lady has hit some big shots in her career. She is another player that would be a household name in another jersey. But like all SJV kids she is about winning and that is more important that personal goals and awards. It could be the best decision she has ever made attending SJV.  Folks this wealth of talent wouldn't be so embarrassing if you understand that we have not even discussed Kelly Crouch, who will be attending Wagner next year. Her shooting, passing and leadership just make the entire SJV thing a joke….she will return in January, not a good thought for A CENTRAL OPPONENTS.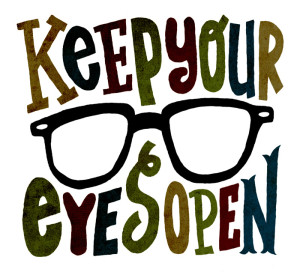 How about this name, Maddie Doring one of the best sophomores in the shore. Folks she will not get major minutes but she is a future D1 lock. She would be in every other teams rotation in the shore. Riley Kehole is a talented quick guard who may see some minutes early with Crouch being out. There is no question about her talent. Abby Anderko you never heard of her right. Here is another fact, she is in most other teams rotation and in most cases starting. She is mega competitive and their is no question she has a great upside. Sara Furch is easily developing into one of the best young post players in the shore. All these players will have a role in the SJV system. No coach does a better job of finding roles for her entire roster like Dawn Karpell, she is a next level coach in this area.
BABIES.
Sara Karpell will see some time this season. She is blue collar player and her mother will find a way to give her the minutes she will need to develop. But more than importantly games during the season,her practices may be the best competition she will see on most nights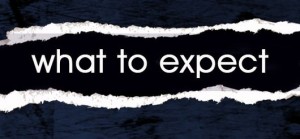 Folks there is only one super power in New Jersey and that super power is SJV. They have so many weapons its obscene. They could run the table in the shore conference. They core players are all seniors now and will want to send a real goodbye message…ONE OF THE BEST TEAMS IN SHORE HISTORY.

THE CONTENDERS
RUMSON-FAIR HEAVEN is the deepest team in the shore. The have talent in every position. They have had two issues in recent years…timely shooting and players accepting roles. They had two heart breaking loses to Manasquan, by three points and in overtime in the state tournament.  They also lost a heart breaker by three to SJV. You would never know they were that close last year. They finished the year 19-7 and played the 2nd toughest schedule in the state. Yet many called their season a disappointment. This is what happens when you build the monster that George Sourlis has created. You must feed the monster, because if RBC are the Yankees or the Shore. RFH are the Patriots because they have so many state titles and 20 win seasons it's a joke. While most teams measure themselves by a few great seasons….RFH IS MEASURED BY ITS OWN DYNASTY. The schedule is  a risky one that is stacked with TOP ranked teams. RFH could open the season at 1-7 if the bottom drops out. But even if they go 4-4 or 6-1, it's risky because no team is more fragile in terms of chemistry. The RFH chemistry in the fall looked great, but their are some real demons in the dark. No group of players in the past, has cared more about who was starting, scoring personal goals and getting the most media attention. George Sourlis has a team that appeared to have put such issues behind them. This bad news for A Central opponents.
WHAT THEY LOST? D1 players  Janae Mayfield Sam Sabino and Grace Stant.  Three D1 players. But its clear there is enough talent to replace all three.
NICOLE MORRIS is the only one player on the RFH roster that they cannot afford to lose....  Nicole Morris is the key to anything that will happen big for RFH this year. She is the one player who right now is a complete player for RFH. She can defend, shoot three's, get to the lane and finish and most importantly; she is a willing passer. She is the total package. Morris has been very content in the past to let others take over. She has been willing to wait her turn and now as a senior the Holy Cross bound guard will be the player that will lead. Make no mistake if the fall proved anything, without Nicole Morris RFH looked very ordinary. I believe she will have a ALL SHORE SEASON. Nicole Morris could be that thing RFH has been missing for years, a senior who will lead in a unselfish manner and deliver when it matters most…not only by scoring but being the ultimate  teammate as well.  RFH will not win a GROUP 2 title, win the SCT or make a TOC appearance without NICOLE MORRIS. She is the player that stirs the drink.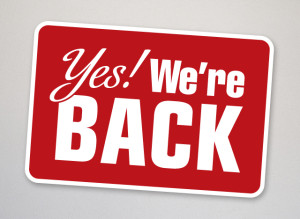 THE GUARDS-
Everything may start and end with Nicole Morris. But RFH has two of best young guards in the state. Tori Hyduke is one of the best babies in New Jersey and was on the All Freshman team a year ago. Hyduke is almost impossible to keep in front of you and has a serious mid range game. Her three point shooting has improved and no question she is looking to have a monster year. She has D1 offers on the table and she will want to prove she is among the elite guard in New Jersey. Christina Antonakakis  was also on the All Freshman Team and has been nothing short of sensational this fall. The ultimate gym rat is the apple of D1 schools and it's because of her ball handing and added shooting skills she brings to the table. Antonakakis makes every RFH shooter a major factor now, because she is the king of the extra pass and is a willing passer. She will bring an excitement and energy Bulldog fans have not seen in years. She is a major upgrade to the RFH team chemistry…passing does this.
There is a big elephant in the room at RFH and it starts right here at the guard spot. There are those who will make a big fuss over who will be the starting guards this season. This is where all RFH  chemistry issues could start if the players are not smart. In the recent past these things have destroyed RFH teams…Now will see if this group is different.
THE SHOOTERS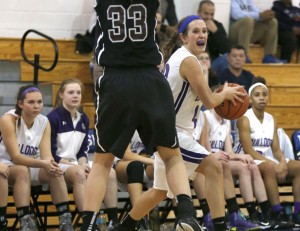 Syd Sabino was RFH's best shooter and could make a case as the best shooter in the Shore. The problem in the past was RFH could not find a role for her and if the truth be told passing was not a team strength and no player was affected more. This year expect Sabino the Wagner bound guard to be a major factor, why? Whenever she is on the court she demands serious attention and this will open up lots a room for her teammates. Look for RFH to run sets for her and free her up for open looks. No player has made a bigger jump than Katie Foos… Folks she is flat out a offensive weapon. Her size also allows her to guard bigs, who in turn are going to find her hard to guard. Her release could be the quickest in the shore and when RFH plays her and Sabino together, we are talking MAJOR FIRE POWER and court extension. Shooting was a major issue for RFH in big games. That should be solved by these two. Sophomore Michaela McGARVEY  no question can knock down shots and also will be counted on to help out. RFH has prime time shooters and on any night one of more could have big nights
THE FORWARDS
HANNAH SCANLON is moving into all star status and the future D1 player could have a big year. No post player runs the floor like Scanlon, the 6 ft lefty runs like a guard. But Scanlon has never gotten credit for two things. Her passing ability and insane ability to rebound in traffic. She also has the ability to defend without fouling. Scanlon is making a case for being one of the best big's in the shore. Look for a MONSTER SEASON.
MEGAN VOLKER folks is getting ready to start her march towards being a special player. She got hurt last year and could not break back into the lineup. Here is what a little birdie told me after the RFH vs Middletown South scrimmage…"Megan Volker was the best player in the gym" Strong words. Volker is the best defender up front for RFH and can slide over and guard centers and guards, a nice luxury for coach Sourlis. Here is another thing about Volker…she is a willing passer and this will had to team chemistry.
STEPHANIE LESKO has been knocking on the door of stardom for 3 years. This could be the break out year. Her shot selection will need to improve the same way her overall game has over the past 3 years. She can score from the 3 point line, off the dribble or get on the offensive glass. She has ALL SHORE talent and if RFH wants to have a dream season, she will need to be special. She is out with mono and that could be a real issue to start the season. Her experience and size cannot be replaced.
LINDSEY MORRIS had a great summer and was showing real signs of being a major part of the RFH rotation. She will need a little time to get her basketball legs back after sitting out most of the fall. It will not take her long, she is a gym rat and hard worker. Lindsey this summer showed she could be a capable scorer and defender. She has a real ability to come off the bench and make plays. RFH will look for the senior to give them added depth. There is no question Morris is a player that will be ready if called upon. She has turned downed D2 scholarships and its clear is talented.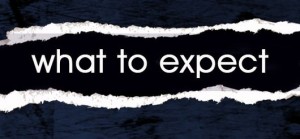 WHAT TO EXPECT
This team looks like it has something special in the making. George Sourlis appears to be going old school with his team. He has tuned out the outside forces and has adopted a buy in or get out approach. The tough schedule will tell you everything long before the SCT. While the talent is there, they are asking a lot of former role players to become prime time players. It will take a total team effort to catch SJV and then that still may not be enough. But they will be a Top 10 team all season and will enter the clubhouse as the only team who can match the SJV talent… an A CENTRAL TITLE WILL REQUIRE THEM CATCHING LIGHTING IN A BOTTLE.
MANASQUAN
They know it and everyone else knows it…Marina Mabrey is gone. Replacing her is almost impossible. But what's worst is that they also lost starters Hagaman to Manhattan College, Victoria Galvan and Gillian Black to injury. This is a team that will be challenged to score and rebound. Stella Clark, Dara Mabrey and Addie Masonius are all seasoned players. They have won a lot of games. Faith Mansonius could be the best player in New Jersey right now. The question is what's after these four? They will need answers if they want to play with the big girls and win a third SCT title. Defending their A Central title may be the most difficult thing they do all year.
WHAT THEY LOST? Marina Mabrey, Courtney Hagaman, Gillian Black and Victoria Black. That's basically four starters…replacing them is not going to be easy. They lost size which cannot be replaced, rebounding and off course the best player in the state. They have a huge task ahead.
THE STAR
DARA MABREY  is nothing like her older sisters. She will not put up scary numbers offensively. But here is what the future D1 guard will do…She will bring totally leadership to her team. She is already one of the best leaders in the state. Late in games bank on the ball being in Mabrey's hands, why? Decision making and big shot taking…She will give Manasquan a real edge late in games, I do not believe their is a smarter player in the shore…RIGHT NOW! Mabrey is physically 100% bigger, stronger and athletic than a year ago. While she may be one of the most likable personalities off the court…DON'T GET IT TWISTED. She is one of the most competitive players in the state. She loves competition and her teammates feed off this intensity. There is no back down in Mabrey and Manasquan would be wise to follow her lead this year.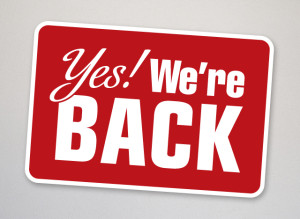 Dara Mabrey only knows winning but make no mistake the same can be since about Addie Masonius and Stella Clark. Addie has D1 offers on the table and Stella Clark is in the middle of a all out recruiting war with too many schools to mention. The "buzzards" are a nightmare for opponents. Clark and Masonius simply pressure guards out of the gym.
Nobody plays  harder and longer during the course of a game as Stella Clark. The moment the ball is throw up she becomes a one women hurricane. She also has become a real threat from the 3 point line. Her stand still three is dangerous. She is a defensive one women press. Now what is not appreciated is this…nobody runs down loose balls better and gives her team more 2nd and 3rd chances to score. She will make a run at all Shore this year.
Addie Masonius has become the apple of D1 coaches and here is why? She makes her teammates better, she doesn't care about stats. She doesn't care about media attention. She cares about one thing …her teammates. Now notice the improved shooting, notice she is healthy, notice she quicker! Its called hard work and BOB GREEN. She spent the fall getting in shape and polishing up her skills with the master teacher BOB GREEN. It has paid off because it's clear she is much improved. She will need to contine to be one of the best rebounding guards in the shore with the lost of Galvan and may be called upon to score more. If there is a player up to the task, it's the artist known as Addie Masonius.
Now something to watch, the guards can not be loose with the ball this year. The margin of error is not as big with Marina Mabrey gone. When teams press the guards will need to take care of the ball….because it's a whole new ball game without Marina to move to the back-court against pressure.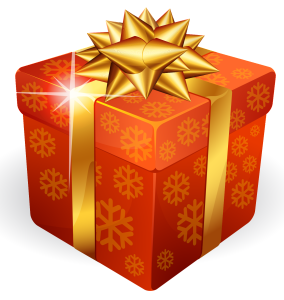 THE GIFT
FAITH MASONIUS is a mega star and will be a major impact right out the gate. Is she is the best player in the shore right now? Maybe, but she is still just a freshman and things just got a little tougher because of injuries. The natural swing guard will certainly play center on defense this year. Meaning fatigue and possible foul trouble. Now the good news, nobody is playing Faith straight up. She will demand double teams and more importantly force  game planning by opposing coaches. She will move to the point against pressure, if the guards are having trouble. She will create opportunities for teammates and herself. She my friends is the total package. She can post up, shoot 3's, handle the ball like a guard and rebound in traffic on both sides of the ball. No player in the shore will have more of a spotlight on her. She will be recruited by every school in the country…but that will not help her right now…because she will see some of the best post players in the state in A Central.
WHAT ARE WE MISSING?
Carly Geissler is  a talented guard and most likely will join the starting lineup. She is going to play a vital role in any success Manasquan may have. She will give them additional scoring and ball handling.  RBC Transfer Erin Howard will need to fill the shooting role that Gillian Black was suppose to play. Manasquan will have to wait 30 days before she can help them. Black did more than shoot and Howard may need to expand her game as well. Emma McMenaman will need to ready again this season. Her minutes will be much needed all season. These Manasquan players will need to show up,big because at some point foul trouble will happen.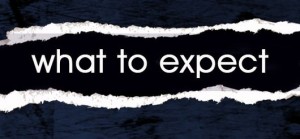 WHAT TO EXPECT?
REMEMBER when Marina Mabrey left Manasquan in Lisa Kukoda's first year? People said the program would fall apart and the program would hit rock bottom. Guess what? Manasquan won 20 games, was ranked in the Top 20 and Lisa Kukoda was COACH OF THE YEAR.  Do I think Manasquan can win the SCT? I am not sure because winning A CENTRAL just may big a tougher task. But Lisa Kukoda crew will not give away their title without a fight. They have been counted out before.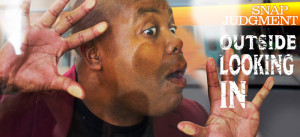 ON THE OUTSIDE LOOKING IN
HOLMDEL- They have Jen Inman who is a talented two way guard, who can defend and score. Inman is as talented as any point guard in the conference. She has major backup in future D1 guard Sidney Coffaro.  Sidney is the real deal and as athletic as any guard in the shore. These two could make waves outside the division but they don't have enough to beat the A South  contenders.
Raritan and Monmouth are in a tough spots….

A CENTRAL WINNER– Anyone can be beaten, but the SJV seniors I believe want to make this final ride, the best one ever. The will want to join the discussion as one of the best teams ever…..SJV A CENTRAL CHAMPS
A CENTRAL AWARDS
COACH OF THE YEAR- DAWN KARPELL- SJV
PLAYER OF THE YEAR- KELLY CAMPBELL- SJV
FRESHMAN OF THE YEAR- FAITH MASONIUS- MANASQUAN
DEFENSIVE PLAYER OF THE YEAR- GIGI CAPONERGRO-SJV
MOST IMPROVED PLAYER- KATIE FOOS- RFH

2015-16 A CENTRAL ALL DIVISION TEAM
KELLY CAMPBELL(POY)- SENIOR-SJV
NICOLE MORRIS- SENIOR-RFH
KIMI EVANS-JUNIOR- SJV
DARA MABREY-SOPHOMORE- MANASQUAN
STELLA CLARKE JUNIOR- MANASQUAN
GIGI CAPONEGRO-SENIOR- SJV
A CENTRAL 2ND TEAM ALL DIVISION
Sidney Coffaro- jr- Holmdel
Zero Pero-sr-SJV
Stephanie Lesko-sr-RFH
Hannah Scanlon-sr- RFH
Kellie Crouch-sr -SJV
5 DATES TO REMEMBER
12/18- Manasquan @RFH…talk about starting out with a bang
12/21- Rumson @SJV…right off the back two of state best go to war
12/26- Rutgers Prep @RFH…folks Sourlis is throwing them into fire, 2 Top 5 teams meet.
1/8/16- SJV @Manasquan…real A Central road test for SJV
2/13/16 – St. Rose @Mansaquan…bragging rights before SCT