In what was one of the most productive weekends of AAU basketball. We got to see high level competition, new faces, a peek into the future and break out performances.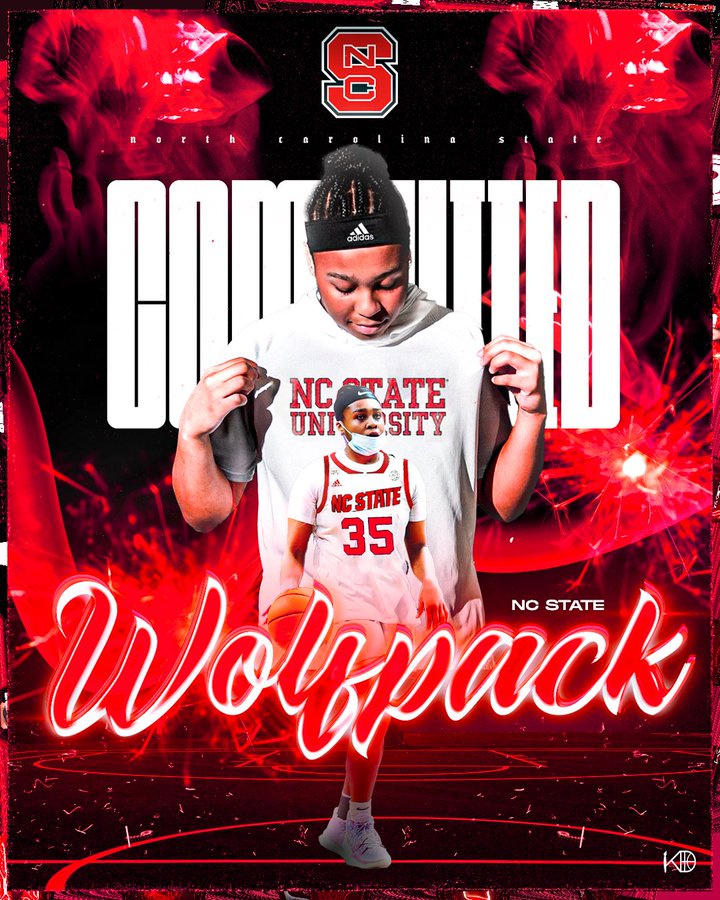 You can't start talking about the weekend without bringing up the NJ RISE SHOWDOWN TOURNAMENT. This was easily the most talented non live event to this point of the AAU season. Ellen Masonious gathered mega teams and players together for the weekend. None bigger than the PHILLY RISE EYBL TEAM and no bigger players than #5 ranked player in the country Hannah Haidalgo and new NC STATE commit Zoe Brooks. both lived up to there reputations as mega stars. The event also featured the Philly Belles who were stacked and gave The Rise a war before falling late in there game.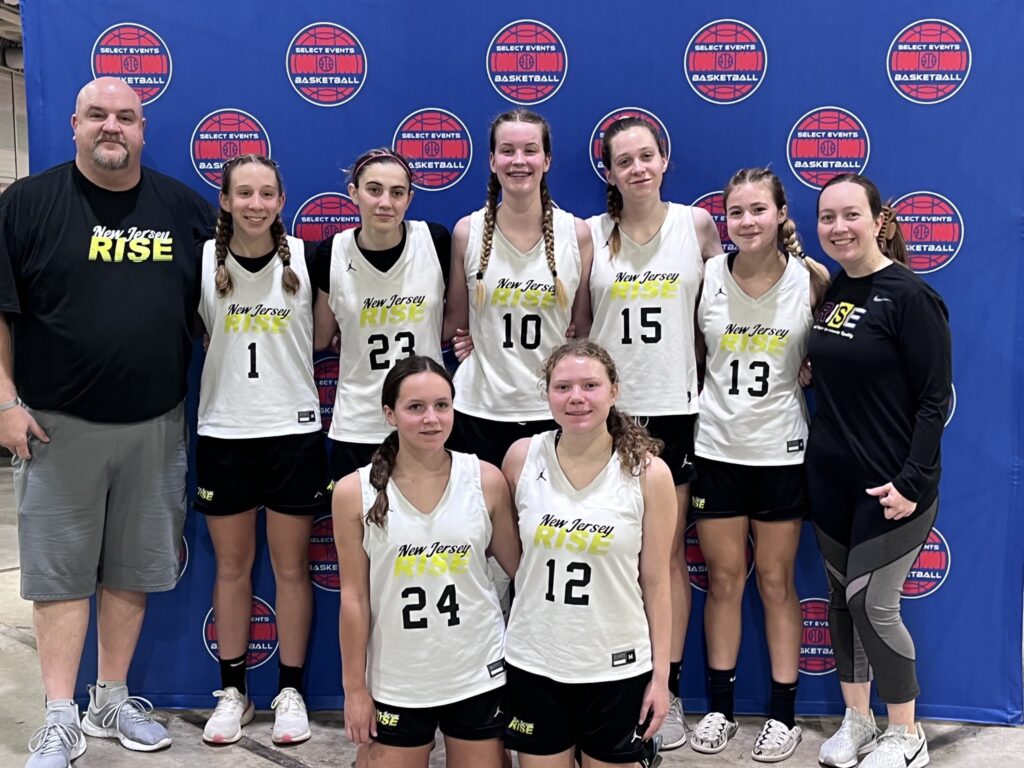 The weekend saw the 2026 NJ RISE team once again prove they are one of the most talented young teams around. Jen Green's team is a great example of kids with talent developing. Lola Giordano was once again magical all weekend. She is is clearly one of the best young guards in all of New Jersey. She and had teammates were wonderful. Grace Feeney is a future mega star and at times was unstoppable this weekend with her blend of jumpers and drives. She is a college coaches dream at 6'0". But the biggest surprise of all had to be Riley Wheeler of Little Silver. The future RBR guard has now established herself as another talented impact baby in the 2026 class. Wheeler was wonderful all weekend. She played with such composure and made BIG SHOTS, it seemed over and over. She certainly has the look of the third straight RBR freshman to make ALL FRESHMAN.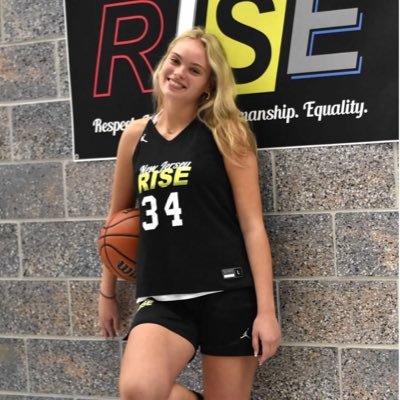 Folks are you paying attention to the Masonious Rise? Well you better because its clear Carlie Lapinski is a D1 player and that's not even a debate( advice to Miss Lapinski go to NBS camp). She broke out dazzling moves at the rim. A deadly jumper and a highly competitive game. She is a major problem and Coaches the answer to a lot of your problems. Manasquan just got a player that may put them over the top this year.
The Masonious Rise addition of Aniyah Boston of Gil Bernard was a stroke of genius. The young lady is the real deal. Not only is she lighting quick and plays both sides of the ball. Her IQ and ball handling skills are next level. She is clearly a special talent and college coaches she and her teammates are under the radar. But this group is rich in talent… D1 talent. Baby Olivia Shaughnessy, Siobhan Stapleton, Molly Kelly and MCKENNA KARLSON are all players that have a D1 look right now… BRAVO TO ELLEN MASONIOUS for putting these kids in the right position to showcase so well. The summer could be an exciting rewarding time for this group.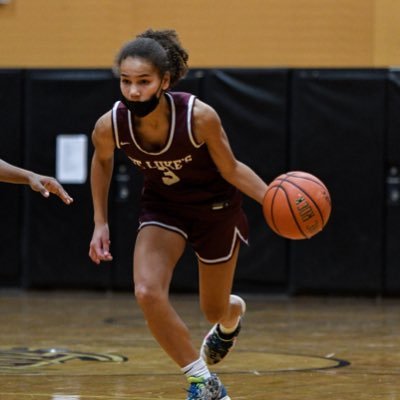 Empire runs without question one of the best organizations around. All there teams are talented and well coached from top to bottom. The 2025 team has two mega stars in Cam Nelson and Sophia Nascimento aka "the nightmare" they are one of the best young backcourts I've seen in the 2025 class. In fact it's the best I have seen. Both players already have high major D1 offers in the table. I have asked both to attend NBS… they both are that special folks!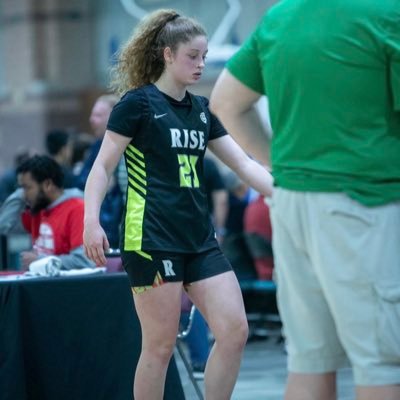 I got a chance to see Jada Lynch this weekend. Lynch who has bounced around from AAU team to AAU team trying to find the right fit since moving to the states. She may have finally found a home with the Philly Rise 2025 team. She looked very good this weekend and appears ready to leave up to her Enormous talent👏👏👏💪🏀 let's go Jada!

Really enjoyed watching Team Sharpe crews. its a organization stacked with talent. There 2027 team played the 2027 NJ GEMZ and folks let me tell you. There was no shortage of talent. These two teams have the bulk of the talent in the 2027 class. Avery Barth who will attend Middletown North one day is going to be special folks. She right now is the hardest worker and fastest developing player in that class as far as the Shore Conference goes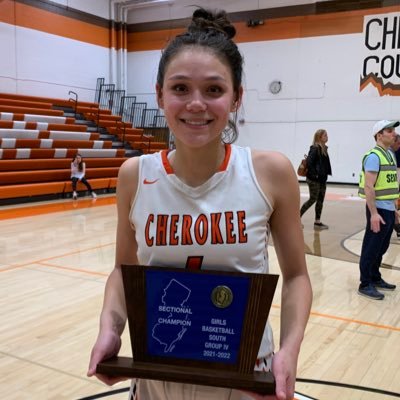 Finally got to see Gabbie Recentio live. She did not disappoint. She proved she could play with pace and knock down jumpers. She also plays with energy and a real IQ. Some college is going to get a program kid with talent in the near future.
Talk about surprises. No player shocked me more than 2025 6'2" Averia Harding of Egg Habor Twp. She plays for the Jersey Cardinals out of South Jersey. Now she is raw but very active, aggressive and talented. She my friends is the true definition of a sleeper.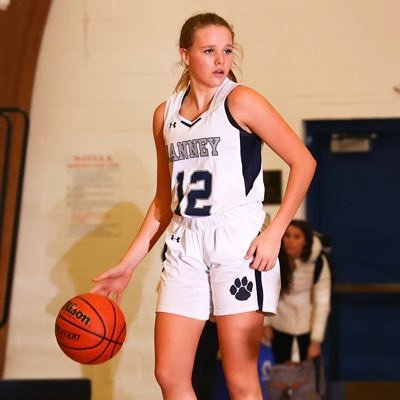 Got my first extended look at Hayley Posner live since the season. Coaches I can tell you without hesitation the RANNEY and 2025 Gemz guard is a Division one lock… this is a fact. She reminds me of Kylie Capstraw. Highly skilled, plays with passion and energy and mega competitive.
The NJ RISE PUT ON A WONDERFUL SHOW FOLKS. If you missed this event, you simply missed the best non live event to date in New Jersey. I only saw a small part and it blew me away!… major props to Ellen Masonious and Jenny Green… well done ladies.

The HGHL PA JAMFEST took place. I watched it on video. Here is all you need to know. Casey Prior continues to be one of the best big game players in AAU. She once again was off the charts in the U 17 chip game as the Shoreshots won the U17 division.

The Philly Rebels finally got a much needed win over the Shoreshots u17. Only to get beat by The u17 United team later the same night. Paving the way for the Shoreshots to win the chip. United lost to the Shoreshots earlier without D1 players BrYnn McCurry and Allison Sweeney.
Did you know all 10 starters in the U17 HGSL JAMFEST had all committed of have D1 offers on the table? That's called high level competition.