The live recruiting period is coming around the corner. First up will be the NBS CAMP in three weeks and it will be a great chance for some kids to make a name for themselves and watch their stock rise. Coaches are going to find there recruiting boards are going to change daily. I can assure you coaching recruiting boards will look completely different after the first week of July; than they look today. Players, D1 Coaches thought were "B" level kids kids are going to move to "A" status. Some kids with offers are going to become "B" kids in a hurry. The Covid recruiting era is coming to a end after this years class. But the Portal recruiting era is here and is going to challenge every coaches ability to evaluate. Many coaches are going to find kids that committed to them have not improved and will have to make a big decision, live with their mistake or break ties They also are going to find kids they didn't offer was a mistake as well. Coaches then will try to a find a way to clean that mistake up as well.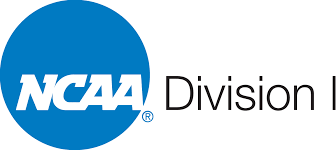 Well me I have been watching kids all spring. I know who is stock up and who is stock down. I know the kids who have committed who are on vacation. I know the ones who are trying so hard to protect what they have earned by picking when and where they train or play. These players are simply trying to make it to the national signing day. I know the kids whose practice and training habits have not changed regardless if they have a offer or have committed. I know the hungry ones. I know those RARE COMMITTED PLAYERS WHOSE STOCK IS STILL RISING, these players are priceless and hard to find. So today I will give coaches a little treat, before the NBS summer camp cheat sheet comes out in three weeks… cause today I am going to tell which kids across the state whose stock is up. Because a kid doesn't make my list of stock risers doesn't mean a player is not good. There are many players I have not seen this spring. Also a player may be a superstar talent and still one of the best regardless if they improved or not… but their habits may have changed and slowed their development. In other words this is about the kids…who have handled their business this spring.
These are the players who in my opinion have made the biggest jumps of the players I have seen this spring. We are not saying they are the best. We are saying they have had the biggest improvement curves. These are players I have seen over the last few months. They are ones who have made the biggest jumps in terms of player development. These are players on this list I have seen the last 3 months from outside and inside the shore who have blown up….reputation plays no factor; all that matters is the improvement curve and these kids have got it done….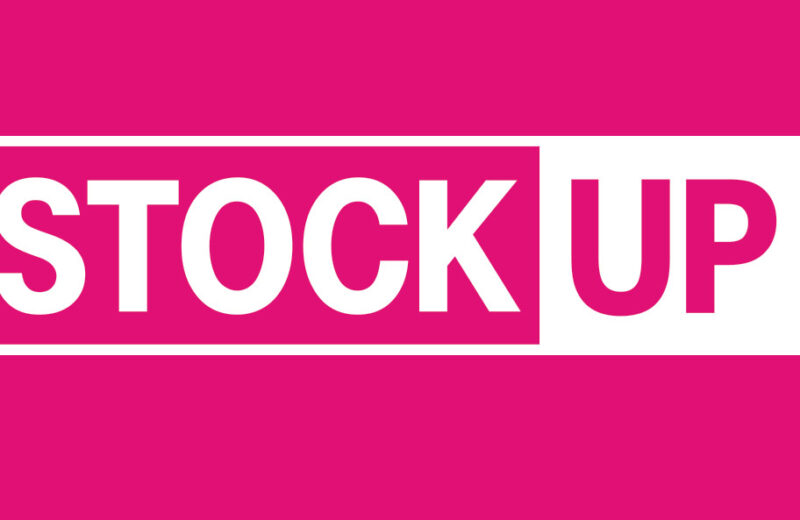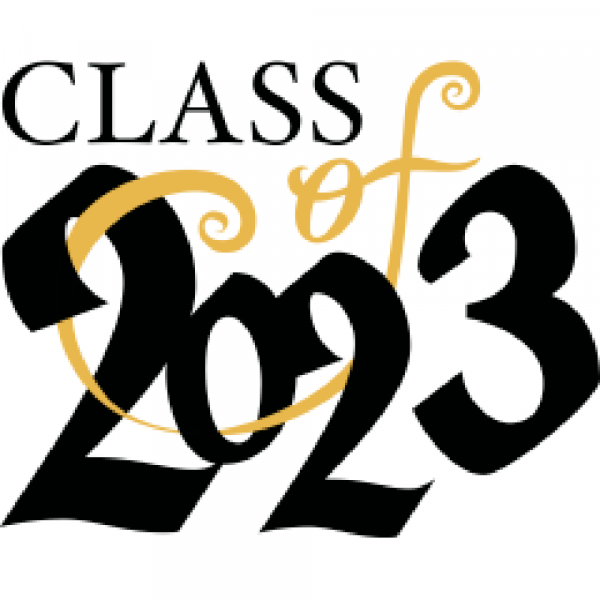 Julia Corsentino of the New Jersey Gems U17 Select team… she has been sensational and it why she has been in position to call her own shots. She has multiple offers including A-10. Talk about rising your stock and game, she has done both.
Isabella Asencio of United U17 she just keeps producing and showing she is the best pure point guard in New Jersey. Soon someone is getting a mega talent and that is a fact because she seems to never play poorly.
Alexandra Loucopoulos of the New Jersey Gems 17 Select… she may be the most interesting player on this list. The work ethic and perform ace has been sensation and she clearly has elevated her stock.
Tyonna Bailey of the NJ Gemz EYBL U17 … it's almost scary that many have forgotten how great of a spring she is having. Go look at the video, the body looks fit and powerful and the jumper is now deadly. She has a P5 look?
Casey Prior of the New Jersey Shoreshots HGSL U17- There is a reason she is now in heavy demand. She has simply been one of the best players in all of New Jersey this spring. She is an elite bucket getter.
Taylor and Tryan Barbot of New Heights U17 EYBL .. if there were any questions they are being answered this spring. Both have not been good but fact out sensation. A case can be made they are actually under recruited…VIDEO DON'T LIE.
Hannah Hidalgo of Philly Rise U17 EYBL.. She has been nothing shot of sensation in just about every game I watched her this spring. She made the U16 USA team. She is right now the leading candidate for NJ Player of the year.
Angelina Dragone of the New Jersey ShoreShots Chambers.. this is a story the could end in a very good way. She has become more fit and has moments this spring. She could be a major surprise. Size matters so she has to enter the D1 conversation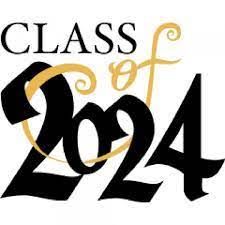 Allison Cannon of the New Jersey Shoreshots Chambers… this is a classic example of a major stock riser. She has simply stepped up in a big way and the summer could find her on every coaches wish list
Nina Emnace of the New Jersey ShoreShots U17… their is only one question, who is not recruiting her right now? This is starting to look like the new GOAT of the 2024 class. She has been that good!
Julia Karpell of the New Jersey Gemz EYBL U16… now I know she is P5 good and that's because the handle has become point guard like. She has become a triple threat on offense and the IQ and skills are next level
Mikayla Blakes of the New Jersey Gemz EYBL U17…I believe she was the best player I saw this spring. Her game has simply stepped up in every way. She could be Top 10 in the country at some point.
Camryn Gardner of the New Jersey Gemz U16 EYBL .. no player may have made a better AAU choice this summer. She has made major strides and is totally out growing her recruitment.
Belle and Ava Muzar of New Jersey Gemz U16 EYBL… they simply are must recruits because of the passion, toughness and talent. You simply cannot fall in love with this combination of talent and competitiveness.

Brooke Baisley of HGSL United AAU… you may not know her but you will soon. She is a future D1 impact player. She has gone from unknown to must know. Stock soaring!
Julianna Almedia of the New Jersey ShoreShots U17 HGSL… her stock has everyone wishing they will be the one. The improved jumper has opened all doors at all levels of player…she is officially the best "Gift" a coach could ask for.
Taniyah Decker of the New Jersey Shoreshots U16 EYBL… if there is one thing that has been settled this spring. She is the best 2024 point guard in the shore conference and a future D1 game changers…stock way..way up!
Zeynep Ozel of U16 Team Sharpe is a talent and under the radar but this spring has made her mark this spring in a big way.
Kaci Mikulski of the New Jersey Shoreshots U16 EYBL… she has raised her stock to official D1 lock status. She has an elite jumper to go along with elite conditioning and work ethic… it all adds up to being in full demand now.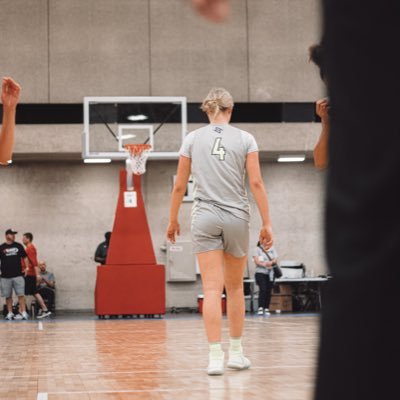 Taylor Derkack of the Philly Rise U17 EYBL… I am not sure how much better she can play at this point. But the physical change is stunning. She has high major offers and may out grow them.
Faith Robinson U16 Team Sharpe she is a special talent. This mega talent becomes one of the best players in this 2024 class. She has d1 offers for a reason… she has been special the video don't lie.
Emily Trvidk of Central Jersey U16 has been nothing short of amazing this spring. She has continued to be one of the best stories of the year you don't know about. She is a booming stock!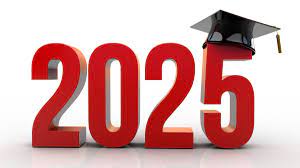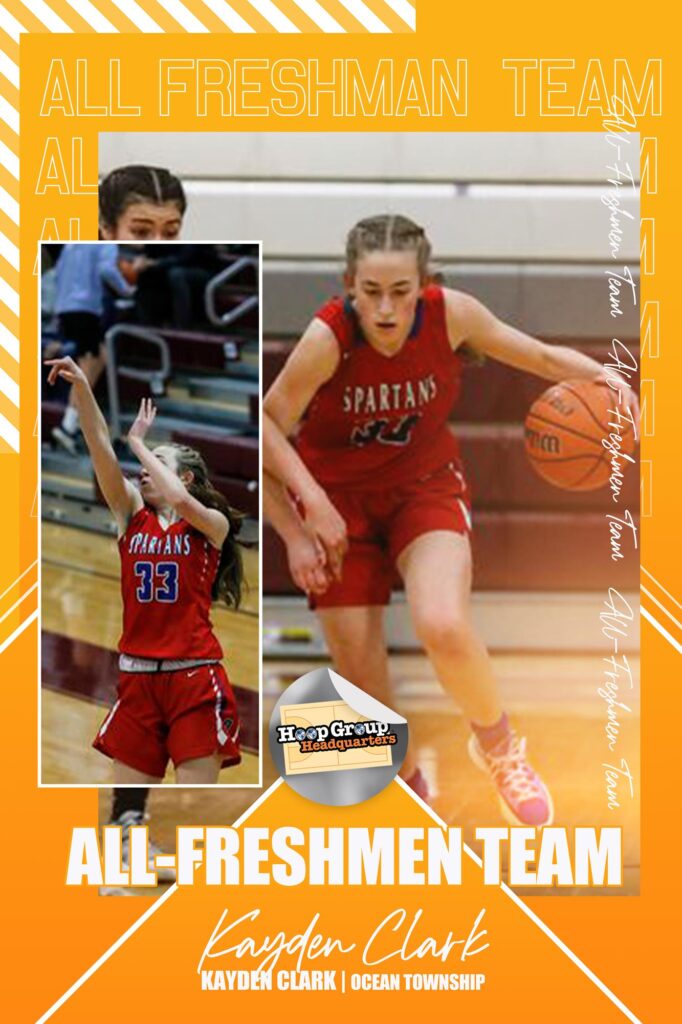 Kayden Clark of the 2025 New Jersey Shoreshots EYBL she is the only member of the All Freshman Team to build on the high school season in grand style. She is clearly stock up due to her improvement curve. No ego problems here.
Ella Kruezer of U17 United HGSL this could be the gold standard of two way wings in the class. Every time you watch her she seems to get better.
Cassidy Kruesi of the Central Jersey Hawks/Fort… you have to love what this kid did this spring. The gym rat was good at NBS and better during the AAU live period. She is now entering the D1 conversation.
Marissa Amitie of Central Jersey Hawks/Fort… now this may not be a name you remember. But I told you about her a year ago. I love the growth and this is a future superstar defender.
Aleena Dinker– of 2025 New Heights Team… Can you have a better spring? The answer to that question is no and she has proved she is a future D1 lock, but simply getting better all spring…STOCK UP
Mia Semioli of CC Basketball U16/U17 this is a young lady totally under the radar this spring. Athletic and has elite conditioning. Stay tuned because this going to be a story.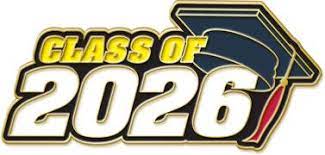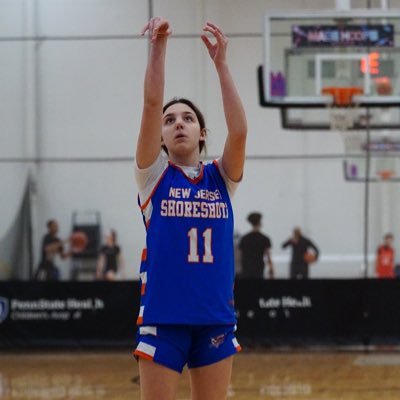 Whitney Hobson 2026 New Jersey ShoreShots…has lived under the radar for years. But is now raising the level of her game. That's due to one word…confidence. A new name for coaches to add to their list of talented 2026's
Daniela Maletsky 2026 New Jersey Rise (Green)… She is looking like a possible Freshman of the Year Candidate. All phases of her game have grown. She is a mega stock riser in the 2025 class. The Jumper, the lefty's upgraded right hand handle and overall game screams greatness on the way
Madison Kocis 2026 New Jersey Gemz… the physical growth has been shocking, so much I have move up to a possible P5 recruit.
Tessa Liggio 2026 New Jersey ShoreShots… Her growth and status rightfully so has led to high major recruitment before she has played a high school game. She has had a dream spring…stock off the charts right now
Grace Feeney 2026 New Jersey Rise (Green) … there is a case to be made she is the biggest surprise of the spring. She has come from nowhere to soon be a household name.
Suzie Gentle 2026 Raptors…Don't call it a comeback! this is a beast and a growing beast. Soon we could be calling her a Top 5 player in the entire state one day… buy now before this stock is unaffordable for most..
Sophie Smith 2026 New Jersey Shoreshots… and the high majors all love what she brings to the table. She has made more growth than any other post player in this class.
Ava Frith 2026 New Jersey Rise (Green) …at some point you will have to accept the fact she is a future star. Growth in all area's of her game this spring
Sam Grella 2026 New Jersey Raptors…you may not know her but you will because she just keeps growing as a talent. She is not becoming a problem but rather a big problem… blue chip stock
Riley Wheeler 2026 New Jersey Rise…She has watched her stock has risen to the level of a possible impact freshman at RBR. She has jumped over a lot players in this class. She could wear a D1 uniform one day. Something unimaginable just 5 months go…stock flying up the charts!
Sidney Smith 2026 New Heights she is small but has a very big game. She has stepped up in a big way all spring and is making a big name for herself and college coaches.
Kristen Connors 2026 New Jersey Gemz… it's clear the 2026 class is insane and it goes to the development of so many kids this spring and Connors is at the head of the list. Her D1 status will be a journey but very possible. Another true stock riser.
Lola Giordano 2026 New Jersey Rise….Start with the improved strength, shooting and handle. Now you get the picture as to why she is on the list. Not because of the talent but rather because of her growth and serious approach towards the game
Camp Updates: