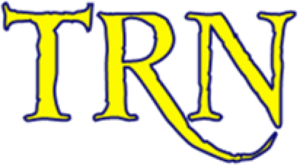 "Dad I love Amanda Johnson, I always knew she was going to be good" Quote Candice Green asst Coach Colgate University. My daughter has always felt the Catholic U bound senior was special. But what she and others don't know is that Amanda Johnson, Jenna Paul and Brielle Bisogno the backbone of TRN, have all had to make big tough decisions along the way to winning there first Group 4 sectional title since 2004.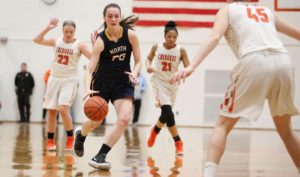 Senior Amanda Johnson got what she hoped for most last night. She won a State Sectional title. She also got to share it with her sister Kristen making it that much sweeter. Amanda has more than any player on TOM RIVER NORTH, has given more sweat and blood and recieved the least back in return….that is until last night. Amanda Johnson has watched TRN go from a competitive Ocean County team into one of the best teams in New Jersey. It would have been very easy for her to leave Ocean and run to a Monmouth County school. There she would been given more media hype and rewarded for her play with awards and sweet  accolades. Instead she stayed in her hometown and made some magic. Amanda Johnson is one of the best defenders in the state. She can guard just about anyone. She is also a great passer and dangerous shooter. But we  rarely speak of her as one of the best. There is a reason for this. Amanda Johnson didn't play for a high profile AAU TEAM, she didn't train at a NBS like program. She has been under the radar doing big time work. She has been getting real things done under the cover of darkness. Yet she never ran out on TRN or Ocean for that matter. She wanted to build something in her town. She has now done this and yes….WE KNOW HER NAME NOW.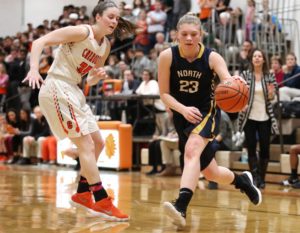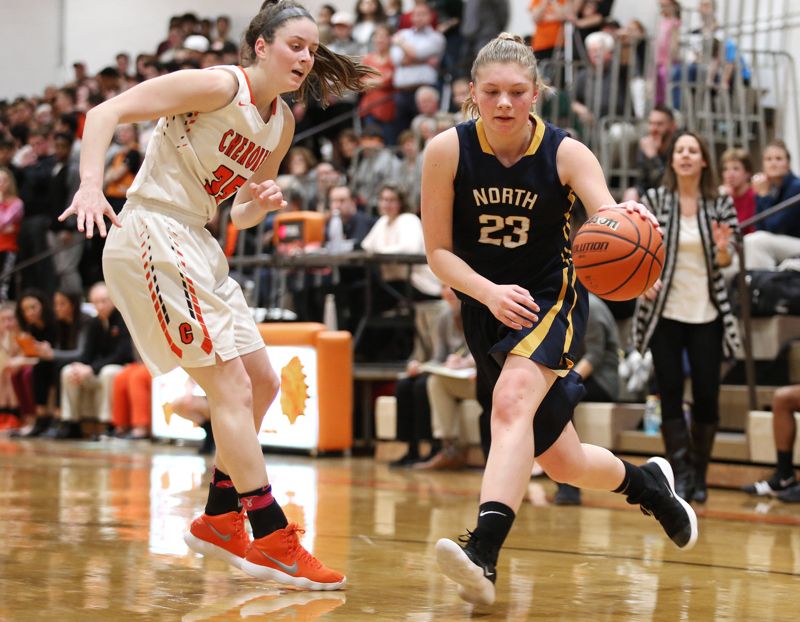 JENNA PAUL has become a real star. She has multiple D1 offers and is a off the charts student. She will have her pick of colleges. She has earned all of this by doing one thing, getting better. I often tease Jenna about how Ocean has no ballers or gym rats. She gives me a funny look when I do this. She must feel she is a baller….SHE IS and that's because she is ego free. You see Jenna played AAU for the insanely talented  Tom River Stars before entering high school. It was a team of all mega stars. But the snakes got to the group,scared them and they broke up. Last summer Jenna had to make a decision, go play on a name AAU team so she could brag or get better. This sounds easy except 90% of kids pick an AAU team for bragging rights or because they have promises made. Jenna Paul was one of the best Freshman in the State two years ago. She is one of the best players in the 2019 class. But yet  she agreed to go play for the Jersey Shore Elite B team. It had to be humbling especially when she was better than some of the plays on the A team. But she told me " I just want to get better" this why she wanted to play for MARY BETH CHAMBERS. It was a wise decision, because she is a State Champion and the biggest reason why is because .. .SHE GOT BETTER…oh yeah she is returning back to the same Jersey Shore Elite team. The team the moved her up to the A last summer because she was BALLER. She earned it just like she earned her 1st STATE SECTIONAL TITLE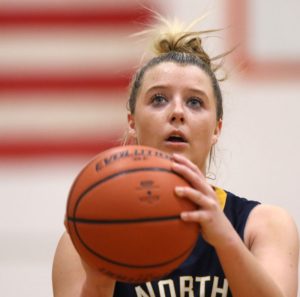 BRILLE BISOGNO was one of the best Freshman in the state two years ago. She was the ulitimate competitor. No guard wanted to see her in front of her. She was electric and so much fun to watch. Yesterday she helped her team upset the 2 time defending Group 4 Sectional Champ, Cherokee. It was sweet moment for "sweet B" Bisogno. Because last year she watched her teammates lose to Cherokee at the buzzer in the final. That's because last year she tore her ACL. It was a painful time for the gym rat. No basketball and not being part of the sisterhood that comes along  with being on a team and making a contribution. She watched as TRN had sucess without her. It had to hurt and more importantly had to create doubt. She had to wonder if high school or AAU BALL was in her future.  So last spring when she returned to training I was worried. I knew she was not ready, confidence is a strange thing. It can make you a great player or create doubt. It was clear Brielle had lost some of her confidence and doubt had creeped in. It  was real decision making time for she and her family. Like should she return to TRN or not. She had lost a year of recruiting and playing, she was worried she needed a more competitive and higher profile situation. Meaning run to Monmouth County and play for one of those brand name teams. She choose to stay and yesterday that decision paid off big time. It was she who had 26 points and hit  the buzzer beater in the semi finals to make last night possible. Yes "sweet B" is not just back…SHE IS A STATE SECTIONAL CHAMPION AS WELL.
What makes these three special, is not that they are STATE SECTIONAL CHAMPS. What makes them special is they didn't run away from their town schools. They didn't join them  they beat them. They will be forever remembered for making it cool to stay home and play with friends they grew up with. It is these three more than anyone  that have put Ocean County basketball back on the map. It was these three who stuck it out.  Now they will wear RINGS AND CROWNS
URGENT UPDATE…IF YOU REGISTERED AND DID NOT RECIEVE COMFIRMATION ..PLEASE E MAIL….tiny@hoopgroup.com