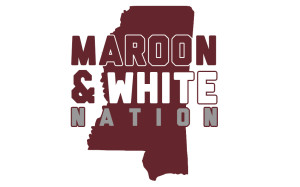 The Maroon and White got off to a nice start yesterday. We got a chance to see some new faces and some old faces…Unlike it will be today the gym was not stacked with college coaches. But there were 15 college coaches in attendance. No question that number will double today. While many try to make a lot out of wins and losses, the truth is these games are really about just getting a peep as to what to expect. It's a great way to see what players have improved and what teams have added new weapons…but as far as winning and losing a game, nobody can say these games results will affect next year.

There were 4 big things I took away from yesterday. Freshman SAM KEENAN…CHRISTINA ANTONAKAKIS…KATILYN BORGSHESI… ANNETT PANAYIDES AND COLTS NECK HIGH SCHOOL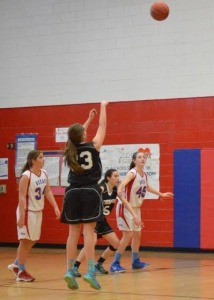 First Freshman Sam Keenan was sensational yesterday. Matched up against D1 stud Stephanie Lesko; Keenan showed no fear. It's clear the 5'11" stretch four was prepared to do work. She did not just score in every way possible. She played tough Middletown type defense and was not afraid to mix it up in the paint. She caught every pass thrown her way and knocked down jumpers and then got to the foul line. It was a magical day for the freshman with a big future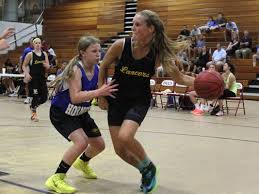 Christina Antonakakis, made her debut in a RFH uniform and made it clear…. Her impact on the Rumson program will be huge. She gave RFH something it has been missing in recent years…energy and excitement. The no look passes, the hyper defense on the ball and her ability to score were all on display yesterday. But more than anything else her unselfish play seemed to rub off on her teammates. Antonakakis gives Coach Sourlis another ball hander and a player that give his team a extra bounce in their step. More importantly Tori Hyduke, Antonakakis and Nicole Morris had ZERO PROBLEM playing together…bad news for the rest of the shore.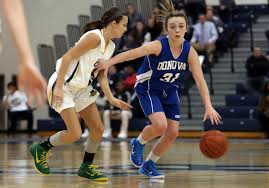 Kaitlyn Borghesi was how do they say…AWESOME BABY. The 5'6″ point guard is becoming a very interesting prospect. Her court vision and first class ability to defend was on full display. She got to the rim at will it seemed at times. Her ability to beat pressure and make good decisions really turned my head. She right now is beginning to look like a player who college coaches are going to be fighting over. Is she a D1 player? Honestly I really don't know. I asked a coach that yesterday and her response was "I wouldn't take her off my board right now"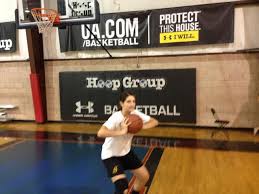 Annetta Panayides… had to put a smile on Joe Montana face. RBC has been lacking size for two years and Panayides could be just what that the doctor ordered. She made great passes out of the post to the many RBC shooters. She also put together some breath taking post moves. Then as if to show she can do it all, she out ran everyone in transition for layups..She without a doubt shocked everyone with her performance. She could be a real factor for RBC this year. 

Finally Colts Neck High School folks is so sneaky talented it's insane. Let me say this…they  played hard and shared the basketball better than any team in the gym yesterday. Elise Brown is a very athletic talented player. Coaches you be wise to take a look at this song lady. She is clearly going to play some where in college next year. Future D1 guard Freshman Lola Mullaney showed no signs of fear as she looked very at ease, in her shore debut. Glenn Jansen, has done a great job with this program and yesterday they were very impressive.
MY THOUGHTS ON THE TEAMS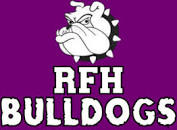 RFH- I believe this year RFH is going to do what so many others teams in recent years could not do…find team chemistry. I thought it was very interesting that RFH made the extra pass on a number of occasions. But there are two things about this team that stood out in a big way. First Hannah Scanlon folks is the real deal. I have never seen a post player dominant a game like she did yesterday without scoring major points. Her passing was off the charts and she rebounded or tipped balls out all afternoon. She was in my mind the BEST PLAYER IN THE EVENT YESTERDAY.  The other thing that stood out was the RFH inane bench. The weapons this team is bringing off the bench is a joke. Lindsey Morris is the most improved player in the Shore. Megan Volker would start for every other team in the shore…SJV included. Katie Foo's is a major threat from the three point line. But what some may miss is this…she is a matchup nightmare for opponents. This team is down right scary and the 2nd 5 would be a Top 10 team…FACT!
RBC– First of all I sat behind the RBC bench and Joe Montano's time outs were a clinic. The man does not just spit out one liners …he is teaching every second of the game. His crew looks totally different because of their growth physically. Katie Rice, Josie Larkins and Caitlin Carroll are so phyical it really not fair on the high school level. Maureen Coakley is so good I really don't understand why she does not get more love. But what I really like about this team yesterday was this…They have a chance to have a real post presence in Annette Payadies. Hayley Moore, Josie Larkins and Caitlin Carroll really stand to benefit from this…why? Because Annttee is a very good look opposite passer and folks they can all shoot the rock as good as anyone. The point guard spot? Well let say this, Rose Caverly is a flat out beast. She is a next level type point guard. Why? SIZE, VISION AND TOTALLY ABOUT MAKING HER TEAMMATES BETTER! There is no question this young lady may be the key to everything. Finally Amanda Hart is a nice surprise for Joe Montana and his Yankee's. Hart is really talented and I expect she will see time this year for RBC…RBC is a scary crew just because they are older…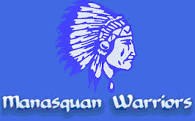 Manasquan- Freshman Faith Masonious is in Fla playing with the big dogs. But Manasquan still looked like a team that is not going anywhere. Stella Clark and Addie Masonious are just non stop. Gillian black plays here role to perfection. Victoria Galvan who was injured at NBS LAST WEEK was not in uniform. But this is a fact, to be the champ you have to beat the champ…

Donavan Catholic– This is a team that is going to break somebody heart. I don't thing they can win the Shore but they can stop a good team. Molly Collins is so good and fun to watch. She can knock down three's, she is murder in pick and roll. But what I like is that of all the young point guards, her ability to finish in the lane is 2nd to none. It's real next level stuff and makes her special. Alyssa Hirschy was totally disrespected by me…how she was left off the ALL FRESHMAN TEAM IS AN DISGRACEFUL. The young lady can shoot the rock and plays with total confidence.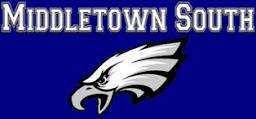 Middletown South– Here is a statement so listen clearly..They have the best chemistry, they have maybe the best player, maybe the best backcourt, maybe the best coach and they have without a doubt the best young players in the Shore… and nobody is in the same world. This is a team  come January is going to be very tough to beat. They have size, quickness and strength. Senior Julia Volkas was not in the gym yesterday and for most of the day…the South  babies took full advantage to the additional playing time.
DAY 2 GAMES
*FREE NO CHARGE TO ENTER THE GAME*
Today's 1st two games are mega match-ups..Most interesting game..Donavan Cath vs Manasquan…1.30 main gym
Wednesday, July 29
Manasquan vs. Middletown South, 12:30, Main Gym
St. John Vianney vs. Red Bank Catholic, 12:30 Aux. Gym
Colts Neck vs. Jackson Memorial, 12:30, Satz
Donovan Catholic vs. Manasquan, 1:30, Main Gym
Holmdel vs. Red Bank Catholic (B), 1:30, Aux. Gym
Dumont vs. Red Bank Regional, 1:30, Satz
Red Bank Catholic vs. Middletown South, 2:30, Main Gym
Rumson-Fair Haven vs. Middletown North, 2:30, Aux. Gym
Roselle Catholic vs. Southern, 2:30, Satz
Freehold Township vs. St. John Vianney (B), 3:30, Main Gym
Rumson-Fair Haven vs. Dumont, 3:30, Aux. Gym
Red Bank Regional vs. Toms River North, 3:30, Satz
St. John Vianney vs. Southern, 4:30, Main Gym
Jackson Memorial vs. Freehold Township, 4:30, Aux. Gym
Donovan Catholic vs. Middletown North, 4:30 Satz
Rumson-Fair Haven vs. Roselle Catholic, 5:30 Main Gym
Toms River North vs. St. John Vianney (B), 5:30, Aux. Gym
Colts Neck vs. Holmdel, 5:30, Satz