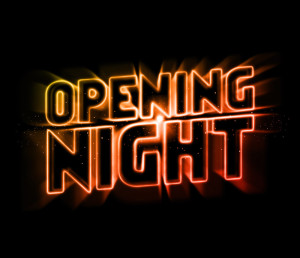 Tomorrow the Shore Conference will open up with a bang and  three big Conference games. Two of the Top 5 teams in the state will do battle. Defending SCT  and TOC champs, Manasquan will visit Rumson Fair Haven in a "A" Central battle. But there are also two very important conference games that could have a lasing impact on the season; slipping under the radar. #8  Shore ranked Colts Neck will host Long Branch in a B North battle.  Finally the sleeper and maybe most entertaining game of the day. Marlboro will visit Manalapan in "A" North pivotal battle right out the gate.
OPENING NIGHT KEY MATCH UPS
MANASQUAN VS. RUMSON FAIR HAVEN
WHERE: RUMSON FAIR HAVEN
TIME: 5.30 PM
THE MATCH UPS
Probable starting lineups-
Manasquan (ranked #4 in the state)
Stella Clarke- 5'4″- Junior – Guard
Addie Masonius-5'4″- Junior- Guard
Dara Mabrey- 5'6″- Sophomore-Guard
Carly Geissler -5'6″- Junior- Guard
Faith Masonius-6'0″- Freshman- Forward
Rumson Fair Haven (ranked #3 in the state)
Nicole Morris- 5'8″- Senior-Guard
Tori Hyduke-5'5″- Sophomore- Guard
Sydney Sabino- 5'8″- Senior- Guard
Megan Volker-5'9″- Junior – Forward
Hannah Scanlon- 6'1″- Junior- Center
INJURY REPORT-
Manasquan– Gillian Black and Victoria Galvan are both out with injuires
RFH– Stephanie Lesko is out with Mono…Nicole Morris, Lindsey Morris, Hannah Scanlon, and Michaela McGarvey missed the final scrimmage against Rutgers Prep but are all expect back on Friday.
THE GUARDS-
MANASQUAN –
Dara Mabrey, Stellar Clark and Addie Masonius are the backbone of this years Manasquan team. No combination of guards puts more pressure on opposing guards. Stella Clark is a one women press and Addie Masonius plays as hard as any guard in the state. Dara Mabrey is a smart defender, who has the ability to take shooters out of games. All three are future D1 lock players. Dara Mabrey has the ability to knock down three's when left open at a very high rate. She also has made a reputation for making BIG SHOTS out of time outs and at the start of quarters. Stella Clark is murder in transition off steals and turnovers. Her energy seems to have no end. She is a very underrated stand still three point shooter. Addie Masonius has improved her shooting and like the other two guards will kill you transition with lighting quick passes and quick drives to the basket. There are the best rebounding guards in the state despite their size,  they live on 50/50 balls. They often break teams spirits with there competitive nature. The importance of Carly Geissler cannot be overstated. She will move into the starting lineup and they will need her bring her A game on Friday.
RUMSON-
They  will have the best guard in gym Friday night  in Nicole Morris. Morris has major length and is one of the best penetrate and kick players in the shore. In fact she just may be the best. She also will be the best defensive player on the court. Her ability to knock down three point shots make her somebody that can at times change games on the dime.  Tori Hyduke, is explosive and most importantly seems to play her best games against the best competition. Last year she was brilliant in her match-ups against Manasquan. She has the ability to beat opponents off the dribble or pull up for mid range jumpers. Her three point shooting has clearly improved. Christina Antonakakis will play her first game for RFH and give RFH something they have not had in the past. An exciting player who will get fans and teammates energized and involved offensively. Antonakakis ability to beat pressure, knock down three's and most importantly find shooters make her a major addition to the RFH lineup.  Madison Maguire can pressure and hound opposing guards. She is provides real energy to the RFH  backcourt…this is a deep and talented group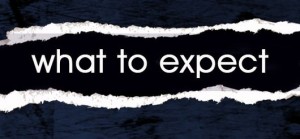 Manasquan guards must take care of the ball. Last year when RFH pressed Manasquan's young guards they fell apart at times. When this happened especially late in games Marina Mabrey would to the backcourt and all was good. This year the Manasquan guards are a year older and will need to take care of the ball on there own. Dara Mabrey will need to knock down some open three's in the half court. The length of Nicole Morris is a real issue for who ever she matches up against. Morris is the queen of defections and they lead to easy baskets. Manasquan will need to generate offense with their defense. The RFH guards will need to do two very important things, don't over dribble and don't turn the ball over…easier said and done against Manasquan. Nicole Morris has not shot the ball well this fall and will  need to make some shots tomorrow. Christina Antonakakis will need to find Sabino and Foos in transition. Antonakakis will need to challenge the Manasquan guards for 50/50 balls a battle RFH lost in all 3 games last year. The wild card in all of this just may be Tori Hyduke. Last year the Manasquan guards simply could not keep Hyduke in front of them. But Galvan and Marina Mabrey met Hyduke at the rim and prevented her from finishing. This year Hyduke may have a clear path to the rim.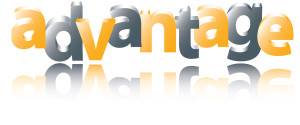 THE RFH GAURDS present a real problem for the Manasquan guards. They have quickness, length and most importantly …. Nicole Morris, who can defend any of the 3 great Manasquan guards. She will disciple to stay at  home on Dara Mabrey on guard penetration and has the ability to keep Clark or Masonius in front of them off the bounce. Last season Marina  Mabrey sent every RFH starting guards to the bench with foul trouble. That won't be the case this year.  Finally Tori Hyduke could have a BIG NIGHT. The lack of size in the Manasquan front line could make Hyduke's ability to get by the Manasquan guards and finish at the rim a nightmare for Manasquan . Finally at some point fatigue or foul trouble  may come into play. Manasquan right now does not have the depth….ADVANTAGE – RUMSON 
THE FOWARDS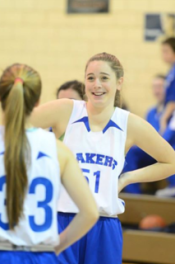 MANASQUAN-
Make no mistake the most talented player in the game tomorrow night will be Freshman Faith Masonius. The 6ft swing guard is another wild card. There is no answer to her if she gets going and if she does.. it's a wrap folks. She can play any position on the floor and don't be surprise if you see just that. Masonius will post up or step away from the basket tomorrow depending on who is guarding her. Look for her to move to the  point if Manasquan is having problems against the RFH press. She is very capable of taking over the game at any point and carrying the Manasquan team. Masonius must play defense without fouling or giving up easy baskets in an effort to stay out of foul trouble. Emma McMenaman will need to be ready  if  Masonius needs a break or gets into foul trouble.
RUMSON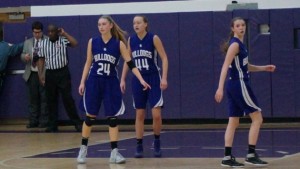 Hannah Scanlon is rapidly becoming one of the best forwards in the state, JUST ASK COLLEGE COACHES. She will need to dominate the boards and force Faith Masonius to run all night.  She will need to score and force Faith Masonius to play defense. She also must kick the ball  out to shooters. Her unselfish play makes her very dangerous. Megan Volker will most likely replace Lesko in the  starting line-up. While RFH will miss Lesko's  offense. There is no question they RFH will gain better ball movement. Because while Volker will make open shots… she is a master of the extra pass and this could most important factor in the game Friday. Lindsey Morris can be counted on and no question the senior will be ready if her number is called. Lindsey Morris's quickness may be needed if Manasquan tires to spread the floor.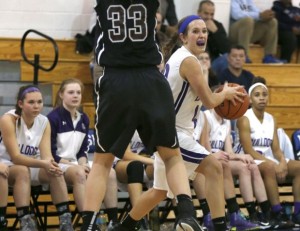 Syd Sabino can make a case as the most  efficient three point shooter in the Shore. Sabino is a major factor because she can stretch the Manasquan defense, giving the RFH guards serious room to get to the rim. But unlike in the past, RFH guards are actively looking for their shooters. Katie Foos is a serious factor the moment she hits the floor. Like Sabino Manasquan simply cannot leave her open for shots. She has the quickest release in the shore and she has the size to shoot over the  smaller  MANASQUAN players closing out.  Michaela McGarvey is another shooter who Coach Sourlis can turn too, who can also defend in the post and guards.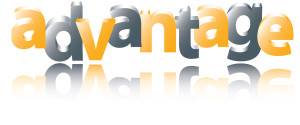 Manasquan could be in real trouble up front as  Faith Masonius will be asked to play out of position on defense all night. She also will not be in a position to rest as Manasquan does not have any other post players right now on their roster. The good news for Manasquan fans is that RFH has nobody that can defend Faith Masonius… either in the paint or away from the basket.
RFH has so many weapons up front it's a crime. The will miss Lesko offensive creativity and ability to get points outside the offense. But its her size and rebounding that will  be hard to replace.  Katie Foos, Sid Sabiono, Volker and McGarvey are ALL CAPABLE of scoring, but will need to rebound. But the little Manasquan guards are very quick and this could cause real match up problems….EDGE- RFH… ITS A NUMBERS GAMES FOLKS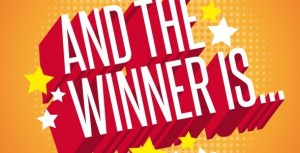 This is only one player in this game that single handily win this game… that is Faith Masonius. If she pulls a Marina Mabrey this is a wrap.  But assuming she does not. This game comes down too… can  Manasquan score in the half court? Can they turn RFH over in there press and create offense with their defense?  Can Faith Mansious  get Manasquan some easy baskets when the offense goes cold? Somebody for Manasquan will need to step up. 5  players cannot beat a 9 man rotation that RFH will surely use. Who will it be? Where is the bench scoring coming from for Manasquan?
What happens if RFH cannot handle the  Manasquan press?  RFH is asking half there roster to become prime time players in the first game of the year…will they show up? What is the RFH rotation? Manasquan will at times have 5 guards on the floor. Can the RFH guards keep the Manasquan guards off the boards…this is a real issue folks. Finally can Foos and Sabino get open looks? and most importantly can the RFH guards  get to the basket and finish? 
I expect Manasquan at some point to play zone. I also expect them to save there time outs for rest.  The Manasquan press is effective but with a 5 girls rotation, they will need to pick there spots. If Manasquan gets into any type foul trouble it becomes a serious issue. One thing that should really concern RFH… NJ does not have a shot clock…Manasquan is very capable of spreading the floor, with their 3 superstar guards and force RFH to chase them ..
These are all real questions …  WINNER….RUMSON HAS MORE ANSWERS!
LONG BRANCH VS. COLTS NECK
This game may not seem very important until you look deeper. Last season Long Branch upset the defending state champ at their place. It knocked Colts Neck out of the Top Ten and they never returned. It started a dream season for Long Branch and Colts Neck did not pickup the pieces until late in the season when they got on a roll. This year is different as Coach of the Year Shannon Coyle is trying to get her team to make the next step and  Colts Neck is trying to join the elite. Like Challenging for the B North Title.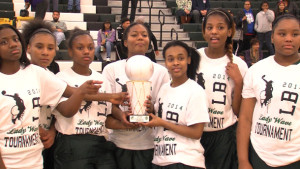 Che'kasha Andrews, no question can turn the table on any team by herself and that's exactly what she and her teammates did in last seasons opener against Colts Neck. Williams had 15 points, Angelique Gathers had 15 points and Hydeinah had 8 points as Colts Neck pulled off the upset. They are all returning after putting Long Branch basketball back on its feet. This group will no question be trying to take the next step and it will all starts at Colts Neck.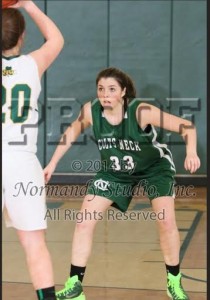 Colts Neck lost a ton of talented players from last years team. But they were left with some talented returning players. Elise Brown is a talent and Sam Roth is a seasoned veteran who has played in big game. But its Carla Volpe who is a year better and Freshman Lola Mullaney that give this team a little more punch than a year ago. Tomorrow this group will try hang onto it shore ranking and more importantly stay on track until they meet class B powerhouses RBC and Neptune.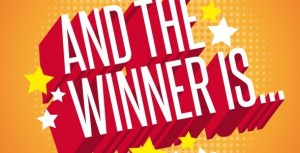 COLTS NECK  has done all that a program can do to prepare for this season. They will not want it all go to waste in the first game of the year. Long Branch will be ready and they know they cannot slip in under the radar…Andrews will need a monster start to the season if they want to pull off the upset.
THE WINNER…COLTS NECK there on a mission.
MARLBORO VS MANALAPAN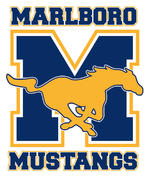 Marlboro has some pieces, and want to try  and make a run at another shore Top 10 ranking. What they don't have is  experience and depth this season and that could be a real issue come Friday.. Manalapan will play everyone and their grandmother for 32 minutes. So all hands will need to be on deck for Marlboro. They most certainly need to shoot the ball well and cannot get into a wild up tempo game. Marlboro WILL press on every defense every time down the floor, make or miss. The Mustangs will need to pick their spots. Finding Tatum Evans on offense and Molly Weiss knocking down three's will go a long way to preventing a disappointing start to the season.
Manalapan will play rely two things…pressure and more pressure. LAST YEAR they open season with a win 57-52 lost on the road to Marlboro. They lost later in the year 65-61 at home. This year they want to turn the tables. On any night, any player on their roster can explode, due to the style of play.  They will try to get a shot up about every 8 seconds. They goal is simple wear Marlboro down and make them beg for air. Kerry Tanke will make layups and in the past this has been a problem for the fast paced Manalapan team.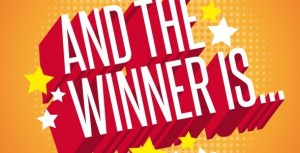 If MANSQUAN is  making layups and more importantly making 3s this is going to be a wrap. How much of a wrap, you ask? This game could get out of control in a hurry if Marlboro is not careful. Freshman point guard …will get the first crack at trying to keep things in order, but if she can't, Molly Collins will be forced to move to her natural point position. Tatum Evans will match up with a much improved and future D1 player Kerri Tanke. It will not be a easy job when you consider Tanke will get too rest almost every 2 minutes …
THE WINNER? UPSET..MANALAPAN WINS