MANASQUAN VS. ST. ROSE
PLACE: ST. ROSE HIGH SCHOOL, BELMAR NJ
TIME: 5.30
STREAM: NFHS (https://www.nfhsnetwork.com/schools/manasquan-high-school-manasquan-nj)
If you just a fan of basketball you in for a treat. If you're a shore fan, you understand what this game is all about. BRAGGING RIGHTS. No matchups stirs up more memories than this one. This game has so much on the line we cannot begin to list to all. Starting with seeding. St. Rose won the first matchup. If Manasquan and St. Rose both have any dreams and hopes of avioding the 4th seed and you know who. Then tonights winner will go a long way towards getting the 3rd seed. Both these teams are coming in limping some what. St. Rose lost Maggie Cavanaugh the heart and soul of the team. Manasquan has watched Katie Collins fight off a sprained ankle in right weeks. St. Rose has had as good a chemistry as any team in the state, but that will be tested with Maggie Cavanaugh . Meanwhile Manasquan is still searching for the perfect mix. Sharing the ball and defense has spotty. Tonight both teams will need to figure it all out…. because after tonight excuses and what if's will not matter!
 GAME ONE RECAP
In game one on the road. St. Rose jumped on Manasquan early and often in building a double diget lead right out the game. They had a well balanced scoring attack. As three players scored in double figures and Maggie Cavanaugh was Miss DO IT ALL. The final score was 45-33 and it was never in doubt. Taniayah Decker did not play due to the 30 day sit rule. Cassidy Kruesi was outstanding, Cracking Rosie seem to hit big shot after big shot and freshman Jada Lynch showed she was going to be a star one day. Meanwhile Manasquan guards well held in totally lockdown. Katie Collins had 11 points and 8 rebounds  as the  only Manasquan player in double figures.
THE SCOUTING REPORT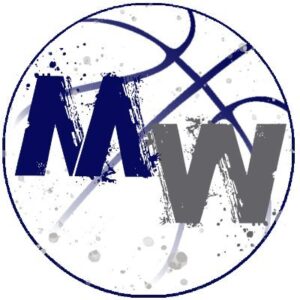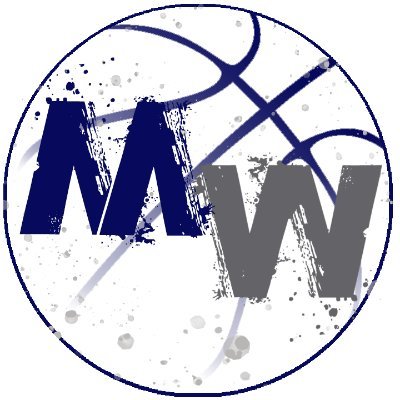 COACH  LISA KUDODA- ( MUTIPLE SCT, TOC CHIPS)
RECORD
Overall- 10–4
Conference- 5-1- (C North)
D1 Players – 5/6
Ranking #4 APP…#5 Shore Sports..State #17
OVERVIEW
MANASQUAN  has played a typical Manasquan schedule. They played St. Rose, RBC , Paul VI  all top 10 teams in the state. The problem is they lost all three by double figures.  But what was most concerning was their  55-26 lost to Archbishop  Wood.  That was a real red flag.  But it may have been a wake up call. The have now won 4 in a row, be it against weaker competition. But now the good news, Hope Masonious in the last two weeks has been light out. But even more importantly, so has Katie Collins and McKenna Karlson. Ryln Orlando is proving to not just be an excellent defender she is scoring as well and has been doing so all season. Olivia Shaughnessy has show real break out moments this season. She could very easily be the difference in tonights game. Her scoring ability and point guard skills are the two things Manasquan needs most when they step up in competition. The return of Carlie Lapinski gives them that all important 6th starter even if she comes off the bench. Her impact has already been felt as she had 13 points and 6 rebounds off the bench vs Camden Catholic. There is no hiding the fact she will get the bulk of the minutes the rest of the season, either as a starter of off the bench. Shea Donnely and Shannon Heine will give Manasquan scoring and ball handling off the bench when called upon.
SCOUTING REPORT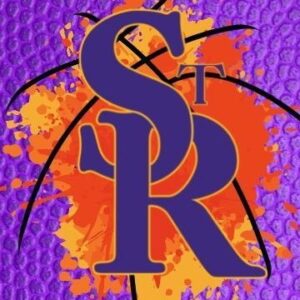 COACH  MARY BETH CHAMBERS- ( STATE TITLE)
RECORD
Overall- 13-1
Conference- 6-0- (C North)
D1 Players – 7
Ranking #3 APP…#5 Shore Sports…State #6
OVERVIEW
ST. ROSE  has a case for playing the best schedule in the state. They have a roll call of big wins this season vs Top 20 schools..RFH, Manasquan, Ewing, Gil Bernard, Chatham. Nobody outside of SJV has a better track record. Their lone lost was slip up to New Providence who at the time was ranked in the Top 10. This is the best defensive team in the state. Cassidy Kruesi and Maggie Cavanaugh have simply turned the lights out on every great guard in their path this season. St. Rose are the Queens of one and done defense, no team and SJV included is better at protecting their glass. Crackling Rosie Scognamiglio is looking like a first team All Shore Player. She has been flat out a beast the last 3 weeks and rolling.  She also has been a rebounding fool in the big moments. Cassidy Kruesi may be known for her defense, but she is a deadly shooter and the queen of the big three. Jada Lynch has been the best baby in the Shore to this point. Her rebounding and scoring have been special, but her passing has been sensational. Julie Whesper has been disruptive to teams all year. But she is also a sneaker scorer and big time defender. The addition of Tanaiyah  Decker could not have come at a better time for St. Rose. She had 16 points her last game out and appears to be willing to play the defense lost with Maggie Cavanaugh being out for the next few weeks or more. The bench will see Lizzy Mitchell, Caroline Conforti and and Brooke Missry, if St. Rose runs into foul trouble. Mitchell is a seasoned player  and can put this games on its heels. Conforti and Missry have shown flashes.
THE MATCHUP
POSSIBLE STARTERS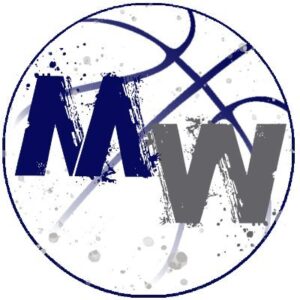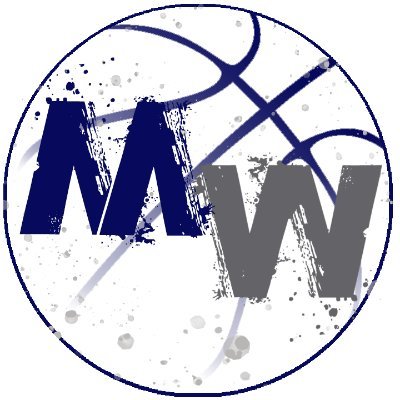 SR . RYLYN ORLANDO- COMBO
JR. HOPE MASONIOUS- WING
JR- McKENNA KARLSON- SWING
JR- KATIE COLLINS- FORWARD
SOPH.- OLIVIA SHAUGNESSY- POINT GUARD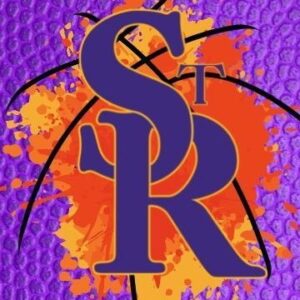 JR. TANAIYAH DECKER- POINT/COMBO
SR. ROSIE SCOGNAMIGLIO- WING
SR.  JULIA WHESPER- GUARD
FR. JADA LYNCH- SWING
SOPH- CASSIDY KRUESI- COMBO
STRENGHTS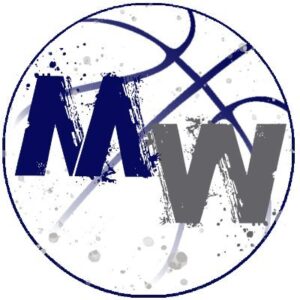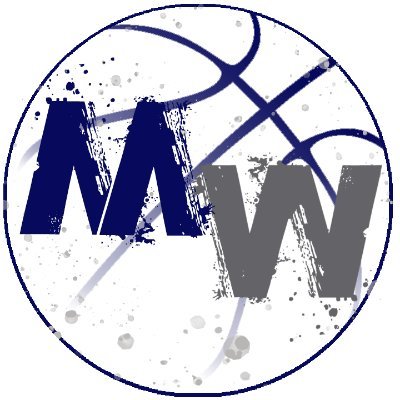 They have scorers at all 5 starting  position. They all have shown an ability to have big scoring nights.  They also have two players who can take over a game in multiple ways. Hope Masonious is deadly off the bounce and has a effective mid range game. But it is the work she does on the offensive boards that makes. her so dangerous at times. Katie Collins is one of the best defenders in the Shore both in the lane and on the wing. She can play point forward or post inside.  She is an excellent passer and with Lapinski back, look for the hi/ low action to take on a whole new meaning  for Manasquan. Remember the two played AAU and have great chemistry together. McKenna Karlson is underrated to the point it's silly. She is a three point shooter who gets to the rim or goes off the bounce. Pay attention to how she get to the line so often, 3/4 times a night. Putting her team in one and one early  and getting other teams in foul trouble. This team can go on big runs and tonight that will be very important, if they want to get into the St. Rose bench.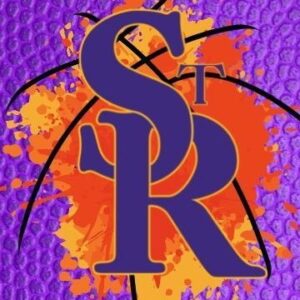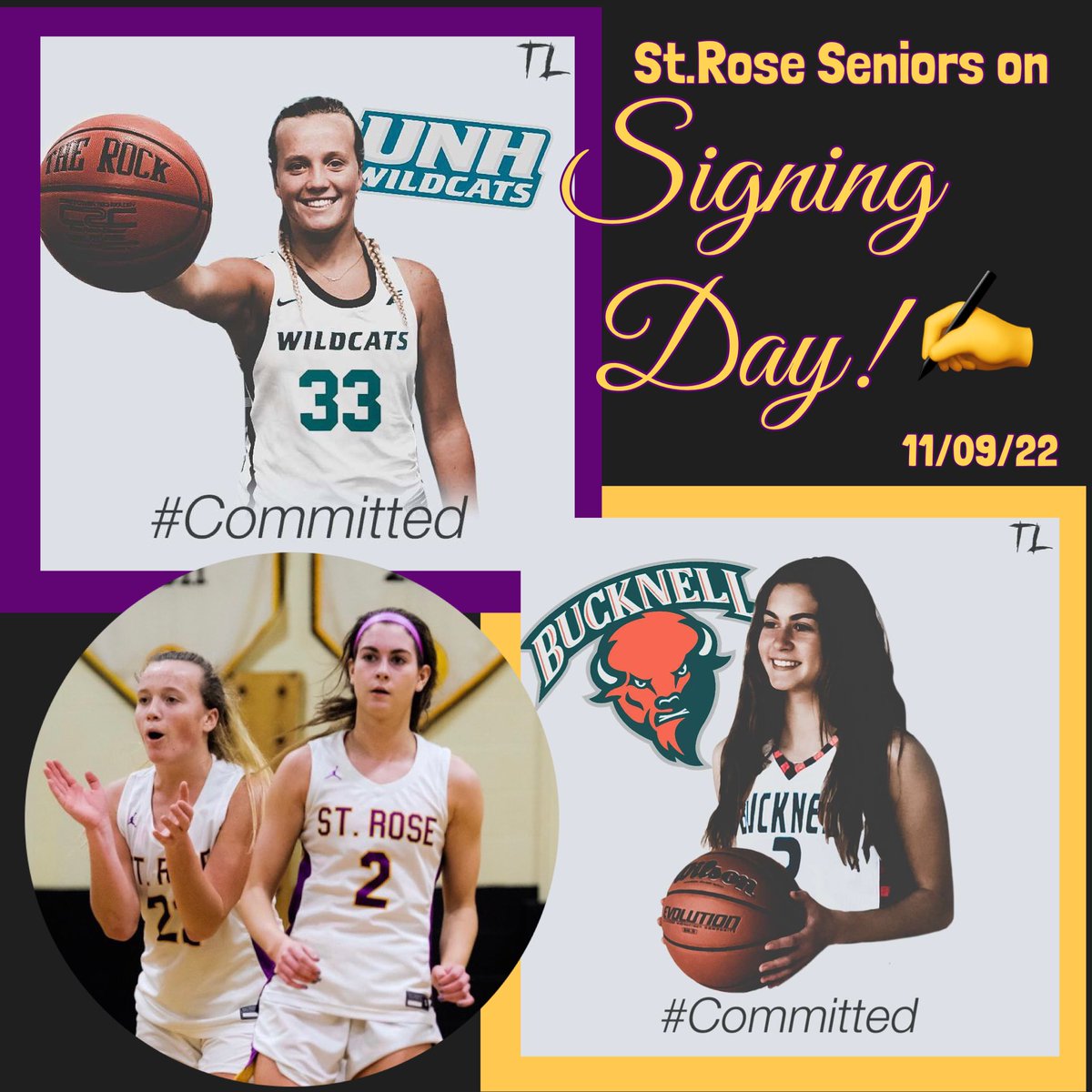 They play defense like not other team in recent memory. They also are all excellent in the open floor because they play with all guards. Any of them can and will push the ball in transition to score or become playmakers. Next Crackling Rosie is has to be game planned, her shooting gives St. Rose instant offense and stops teams trying to make a run in their tracks. But Cassidy Kruesi is also a great shooter and a high percentage one at that. Now with Decker's creativity St. Rose could be even more dangerous behind the line. Jada Lynch is able to score inside and out. Plus she can play bully ball in the post.  This is a team that runs its sets better than any team in the entire state. Their backdoor and fade cuts are murder late in games.  Julia Whesper is like a secret weapon because she causes so much stress for opposing guards and post players with her constant attacking of the ball. They win the 50/50 ball war just about every night. This is a battle test crew stacked with D1 talent
WEAKNESS
MANASQUAN– They have not put together a full 32 mins of basketball. Next there shot selection has done them in at times. That is do to so many new players in bigger roles from a year ago. But Manasquan biggest problem has been turnovers and them going long periods without playing defense. Finally they simply have not decided what they style of team they are on offense.  Well tonight they have run out of time and will need to figure it all out.
ST. ROSE– Turnovers are a major issue for this team just about every night. They cover them up with stellar defense so it goes unnoticed on most nights. Not having Maggie Cavanaugh is a major blow to their defense and rebounding. They have really struggle in special situations late in game and on free throw defense. If they have to go to their bench tonight they are in serious trouble. They have not developed a bench this season and could pay for that tonight.
ADVANTAGE/ DISADVANTAGE
GUARDS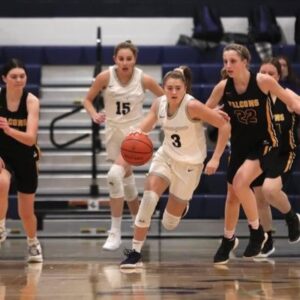 MANSQUAN  has offensive minded guards who can score in a multiple number of ways. They can shoot and they can get to the rim. Hope Masonious is one of the best players in the Shore. But McKenna Karlson may be their most complete guard, because she can not only score. But she is a tough defender as well. Ryln Orlando has shown she can score this year and is a proven defender. Olivia Shaughnessy is the wild card. She has shown the ability to run the point guard. The problem is too often she has found herself not with the ball in her. hands running the show. This is a talented group with flaws. But when they get going they are are good as any three guards as a group in the Shore not named SJV.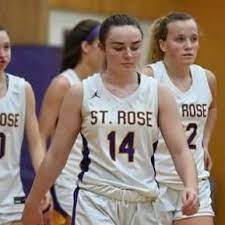 ST. ROSE– They own the three best shooters on the floor tonight. Crackling Roise , Cassidy Kruesi  and Lizzy Mitchell are deadly shooters with range. But its Tanaiyah Decker who all eyes will be on, that's because without Maggie Cavanaugh it will be up to her to set the table for the shooters. More importantly this group of guards along with Julia Whesper have built their brand on defense. Decker has big shoes to fill, but she certainly will offer more of a scoring treat.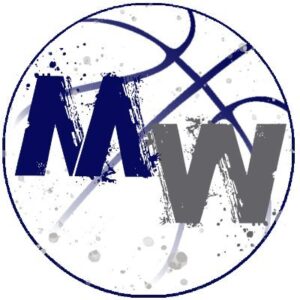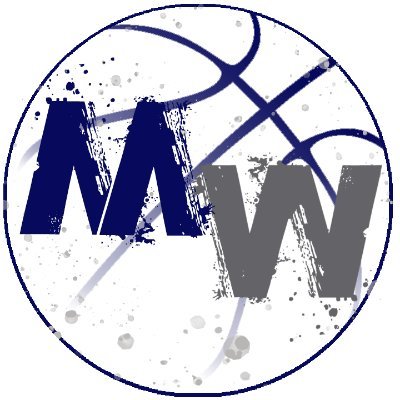 ADVANTAGE-  you can't lose a 1st team All Shore guard and replace them with someone who has not been with your team a week. Next St. Rose may have took a major step backward on defense. But Maggie Cavanaugh's passing was maybe their biggest strength as a team. Manasquan guards where like ghost in the first game… no way the happens today…..
ADVANTAGE- MANASQUAN
FORWARDS-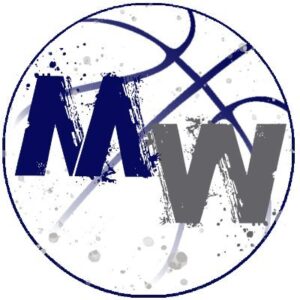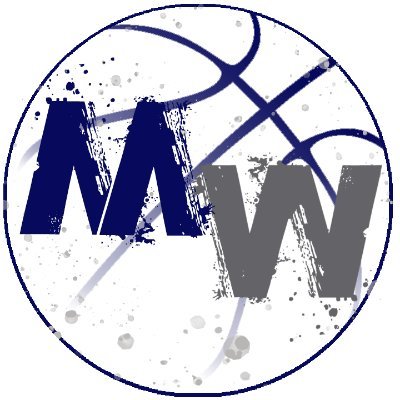 MANASQUAN  has two forwards not only with size but true versatility and mobility in Katie Collins and Carlie Lapinski. Both are over 6ft , long and can rebound or block shots. The both can score inside of out. But are next level passers and legit D1 forwards right now. They can play hi/lo basketball all night against St. Rose, if one gets doubled team in  the post because both are three point shooters. Collins can lead the break or play half court slow down, grind it out basketball. Carlie Lapinski is physical and not afraid to use her fouls.  The two are a handful for any team in the state.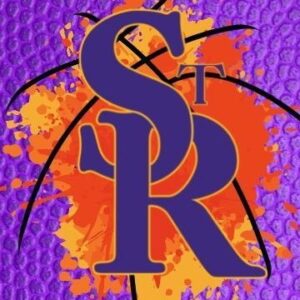 St. ROSE – Jada Lynch will be on her own all night. If  the post defense becomes a nightmare. Caroline Conforti will get the call to help Jada Lynch. Lynch is a tough matchup for most teams, belong the foul line and when she is knocking down shots. Her explosiveness at the rim is a problem.   She is also is a tough matchup in transition. She is a a deadly passer and loves getting in passing lanes for steals
ADVANTAGE-

This is a major advantage for Manasquan without Maggie Cavanaugh in the lineup. Julia Whesper no question will be asked to play in the post on defense at times.  On most nights Jada Lynch is matched up against guards or forwards without size or strength or both. Not tonight both Collins and Lapinski have the foot speed, strength and length to match her and more….

ADVANTAGE- MANASQUAN
THE BENCHES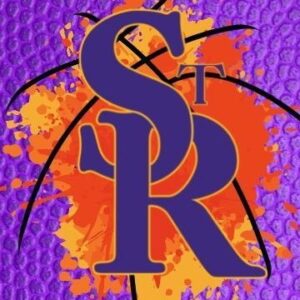 ST. ROSE  will try and find a bench tonight. Lizzy Mitchell has played in big games. Caroline Conforti was a part time starter a year ago. Mitchell is very capable of putting this game on its heels with her shooting talents. Conforti has 5 fouls and tonight she may be asked to use all 5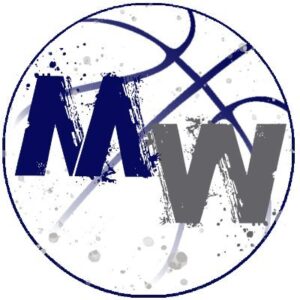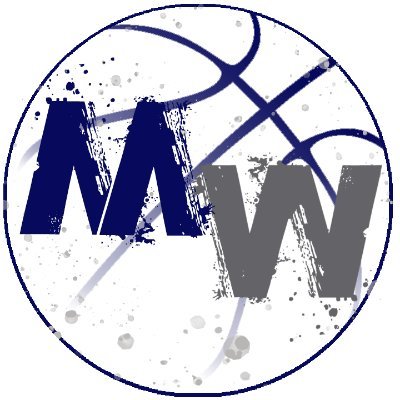 MANASQUAN  has put their players in the mix all year. Shea Donnelly and Shannon Heine won't be shocked by the intensity of today's game. Donnelly is a legit shooter and Heine can run the point and defend.
                                                            ADVANTAGE-

Heine and Donnelly have gotten real minutes this year. But Mitchell and Comforti has played major minutes in big games prior to this season. …ADVANTAGE- ST. ROSE
THE INTANGIBLES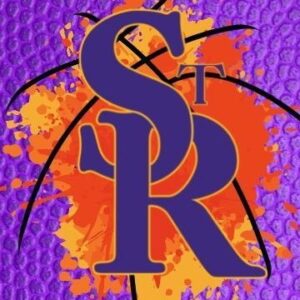 St. Rose runs sets to perfection in must score moments. They also love 50/50 balls. Now throw in they are a team with lots of chemistry and you have something really special. They have not just played big games this season. They have "WON"  big game all season. This group is battle tested and Mary Beth Chambers is a master at taking away opponents strengths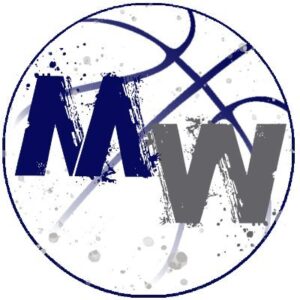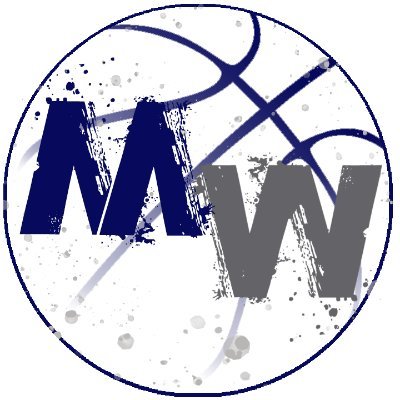 Manasquan can score in bunches and have the ability to get on the offensive glass. A little know fact about them is this, their defense in the lane is as good as it gets
AVANTAGE – ST. ROSE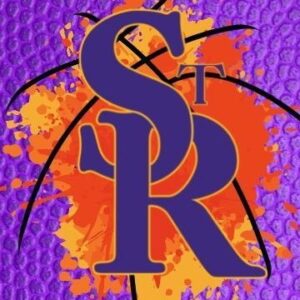 WHAT TO EXPECT?
Look for St. Rose is play their man to man defense while fronting the post and helping on the backside. Do not be surprised to see 5'4″ Julia Whesper on Katie Collins. If it works look for St. Rose to roll with it. If it does not look for St. Rose to 3/4 the post and  a guard drop down and double team. Look for Olivia Shaughnessy to start on Decker.  It the only logical ch0ice.  There is not question who is guarding Hope Masonious; that will be Cassidy Kruesi and she will hawk her all night. Look for Masonious to do her work in the lane tonight. St. Rose will be laying on her if she puts it on the floor. I say Manasquan gets to the Lapinksi and Collins twin towers quickly tonight. McKenna Karlson will hawk  Crackling Rosie much like she did Katie Liggio when Manasquan played RBC. This game is going to be fast early I expect. But both of these teams are not going to change in one night. There are going to be a massive amount of turnovers this evening.  The team that can get stops after turning the ball over are going to have a big advantage. This game is for the battle tested. only I say both teams unless there is foul trouble are only going 6 deep into their benches for real minutes today.
MY PICK
Manasquan has not be able to find the right combination of players this year. In fact there are too many chiefs and not enough Indians. But St. Rose has leaned on its team chemistry and experience all year. Well there Chemistry took a hit last week. You don't get that back in 3 days. I say timing is everything and Manasquan has the right timing today.
MANASQUAN WINS ON THE ROAD
TOMORROW…WALKIN'S ACCEPTED/ JV AND FRESHMAN  PLAYERS
https://twitter.com/HoopGroupHQ/status/1610248401022758917?s=20&t=eRu26GrsEz9i4ANZQLieqw