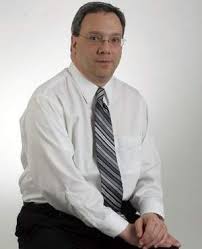 Last night two milestones were achieved. The first one was expected and just a matter of time. The 2nd one was shocking to just about everyone who has been following Shore basketball over the years. Joe Montano becoming the winningest coach in Shore history is no surprise. RBR winning a divisional title well that was not expected.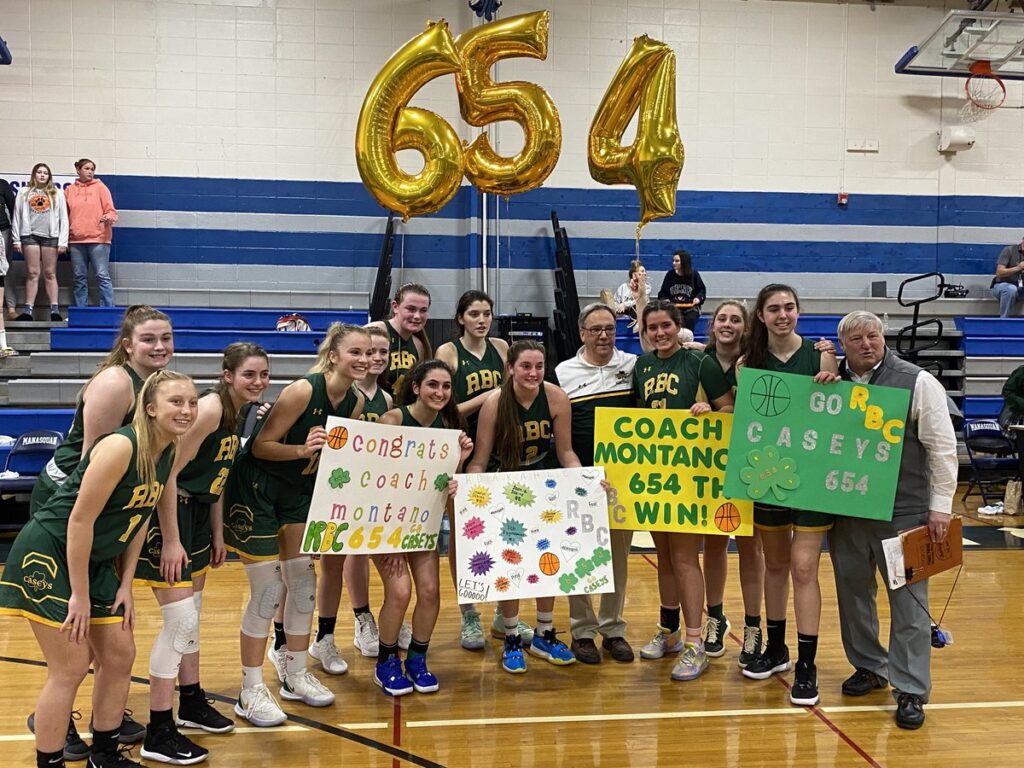 RBC bested a gritty Manasquan team in overtime last night. By doing so, Joe Montano became the winningest coach in Shore history, boys or girls. He broke the record of former RFH head coach George Sourlis. He now stands alone as the most successful coach in Shore history. Winning 654 would be impressive for any coach. But winning 654 games while playing in the Shore Conference is different. Winning 654 games with a target on your back is almost surreal when you think about it. You see RBC is the gold standard in girls basketball. They are the team every team wants to beat. RBC is the gold standard in girls basketball not because of the many wins over the years. They are the gold standard for one reason…JOE MONTANO!
Joe Montano has turned RED BANK CATHOLIC into the Roman Empire. He has done so by making the kingdom known as RBC, bigger than every player who has worn a RBC uniform. They are no stars at RBC, the name on the front is bigger than the name on the back. No players personal accomplishments mean more than the team. They'll be no running up stats for attention. There will be no show boating and bringing attention to oneself. There will no disrespecting of teammates, opponents or fans. RBC is different than every program in the state. They have combined winning and class. They have done this because Joe Montano will have it no other way.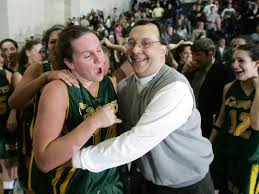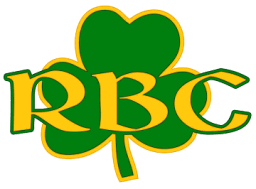 Today people may talk about the 654 wins and the insane 6 Shore Conference Tournament titles. Do you know how hard it is to win one SCT. This man has won six. Maybe people will talk about the 2 Tournament of Champions crowns. There will those who will reminisce about the 31-0 team in 2000. Maybe they will talk about the 2013 SCT undefeated Championship team. They did not have a D1 player on the team. But won the title despite the Mabrey sisters and Katelynn Flaherty of Manasquan in the shadows, Kelly Hughes and Pt. Boro lurking, SJV and RFH breathing down their neck for their won SCT title. These are the the things many will talk about. What Joe Montano will talk about is family, because above all that is what Joe Montano wants people to remember about his program...THEY ARE FAMILY.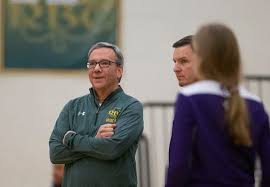 There is no high school coach in the state who carries more than Joe Montano. He is simply the most respected coach boys or girls in the state of New Jersey. When he speaks college coaches listen. His players go to places like Duke, Ivy League and Patriot schools. College coaches know when they get a RBC player. They are getting a young lady 100% prepared. They also know they are getting a player who will do things the right way. Because every player who wears a RBC uniform knows they must do it the right way or it's the highway. Joe Montano speaks and holds his best players accountable the same way he does his last player. He has just as much concern for his 12th man as he does for his best player. This why RBC is the gold standard. His love for RBC has no match and his players has no match.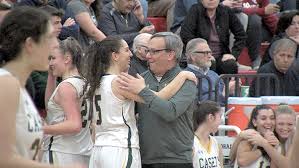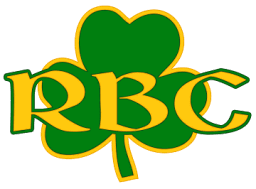 I call RED BANK CATHOLIC THE YANKEES OF THE GIRLS BASKETBALL… not because of the record of success of RBC… but rather because JOE MONTANO expects more from a kid wearing a RBC uniform. He expect kids to respect the tradition of greatness that comes with wearing that uniform. He expect his kids to represent the school, their families and yes him. Unlike any other program Joe Montano and RBC has set the standard for what high school basketball should look like both on and off the court and in the classroom……. YESTERDAY JOE MONTANO TOOK THAT STANDARD FOR GREATNESS TO OTHER LEVEL… #654 AND COUNTING.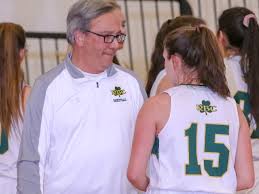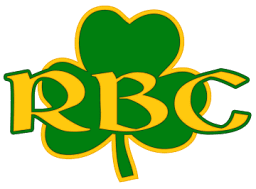 I leave you with regarding Joe Montano

"Tiny RBC is not for everyone, we are family here and we don't have drama, problems or make promises. Our job is help make better people of these kids"….WHY THIS MAN IS A LEGEND!