There is no question that with the name MABREY comes attention. The family has produced so many great players from Roy, to Michaela, and Marina. Now it's Dara Mabrey  following that tradition of hard work and greatness. It's easy to see Dara Mabrey's talent, but that not what makes her special. Dara Mabrey is creating her own legacy and she is doing it on her own terms. It just may not be the way you want her to create it.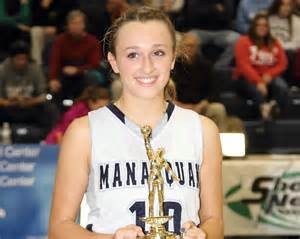 WOBM MVP…DARA MABREY
Knocking out big three's in a big spot, driving to the rim for a tough bucket or making a great pass is what fans and coaches see when watching Dara Mabrey.  She is just a sophomore and already may be the smartest player in the state. Dara Mabrey is a student of the game and it's clear whenever she hit the floor. But that is not what makes Dara Mabrey special. What makes her special is her personality on and off the court.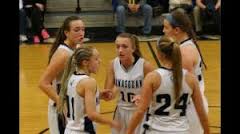 Great players know their actions and voice on and off the court has an effect on a team. Dara Mabrey is the master of both on and off. When on the court she becomes a villian, a warrior and most importantly a competitor. She is somebody that makes her presence known with her BIG personality. This can be with a simple fist pump or diving for a loose ball and jumping up as if to say …LETS GO! These thing always catch the eyes of teammates and opponents.
Dara Mabrey has mastered the art of when and what teammates need. Like in a meaningless fall game after a lost, saying. "we couldn't do anything right late, but this is good for us" or maybe its her yelling at her teammates late in a game this year against RFH. "Everyone claim down and take your time" This is the presence that Dara Mabrey has, that you can't teach. It's that's edge she gives your team when the difference between winning and losing is is razor thin. …it's called PERSONALITY AND PRESENCE!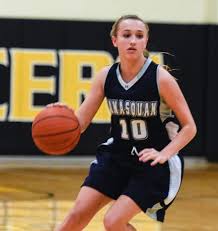 What separates Dara from every single guard in the shore is this…she understands teammates. When she arrived at Manasquan they did not have the drama of who was going to be the point guard for Manasquan; which had Freshman of the Year Stella Clark returning. Do you know why? Because Dara Mabrey went out of her way to make sure everyone knew how good Stella Clark was, like telling me "Omg it's so much fun to play with Stella" You see knowing how to be a teammate is not clapping your hands, anyone can fake that. It's laughing and taking funny pictures with teammates. It's running up to them and smiling with them. It's acknowledging that you respect your teammates game. Folks this is a art and Dara Mabrey is the best artist in the business at making teammates feel good…. not like competition.
OFF THE COURT MATTERS…FRIENDS
Dara Mabrey knows all eyes are on her every night. She knows that haters are waiting for any mistake. She ENJOYS giving them more to hate every night she plays. But off the court its impossible to hate on her. Because Dara Mabrey is always smiling and making everyone feel  good about about seeing her. She is the kid that scares you walking down the steps and laughs this earthy laugh that just warms your heart. She is the kid that tells you she is going to switch teams to get a reaction out of you and then runs away laughing. She is the kid who gets dressed up and out of her basketball clothes and turns into a teenager. Dara Mabrey is that kid you want to be friends with, because her ego only exists on the basketball court.
THERE IS NO MAGICAL GENE OR MAGICAL WORD SPOKEN
If you think Dara Mabrey is a great player because some magical gene has been passed on to her… you would be dead wrong. There is only one family in the shore that when it rains where hoop group employees take bets on what time the Mabreys will show up that day. Everyone says they work hard but Dara Mabrey not only talks the talk, she walks the walk. When she comes into the gym its all business, not talking and wasting time. It's right to work and it doesn't stop until there is no more sweat to give. She pushes herself and anyone who happens to choose to work with her that day…a little advice her workout is not for the faint of heart. Dara Mabrey has her own basketball identity and doesn't want too or care to live her off her older brother and sisters reputations…in fact in a lot of ways she is a combination of all three.
DARA DOING IT HER WAY…PERSONALITY!
Dara Mabrey is not going to put up the stats her older sisters Michaela and Marina did in high school. But here is what she is going to do…WIN JUST LIKE HER SISTERS DID. Her is something else she is going to do….BE A PLAYER OF THE YEAR CANDIDATE EVERY YEAR …just like her sisters. She also is going to play the game the way she plays it, not the way you expect her to play.  Dara Mabrey has own style of play and guess what….it just as effective and at times maybe more effective.  The standard will always be higher for Dara and if the truth be told… I think she wants it that way. She knows she will judged harder than any other player in the shore. It part of having the name Mabrey. But she knows who she is and what her game is all about both on an off the court…DARA MABREY HAS A PRESENCE AND PERSONALITY THAT YOU CAN'T TEACH!
UPDATE-
POINT GUARD SCHOOL STARTS TODAY….4.30-5.30PM