In the last three years Abby Antognoli has accomplished just about everything she has set her mind on doing. She has been the one constant at St. Rose. She has won a State Title, and made it to the TOC. She has been All Shore, a track star and a honor student. She has done all this over the years in dynamic fashion. So it should come has no surprise she has committed to play basketball and continue her education at one of the best schools in the country. Abby Antognoli will attend Lafayette University of the Patriot League.
If somebody asked me to describe Abby Antognoli, I would use one word "overachiever". You see there are few kids who truly squeeze every ounce of energy and sweat in trying to be the best version of themselves, both on and off the court. Watching Abby Antognoli play can make your tired from the stands. She is the energizer bunny. It seems she never stops once the ball is tossed. Watching her rebound against girls 6 and 7 inches bigger than her is a sight of pure joy. Watching her run down loose balls is beyond fascinating. It goes to her fight and competitive nature. Abby Antognoli's motor is something rarely seen these days. What else that is rarely seen is a true student athlete. The same effort Abby gives you on a basketball is the same effort she gives you in the classroom. She simple always wants to be the best version of herself, always. It's why so many people love watching her play… it pure joy and a whole lot of fun.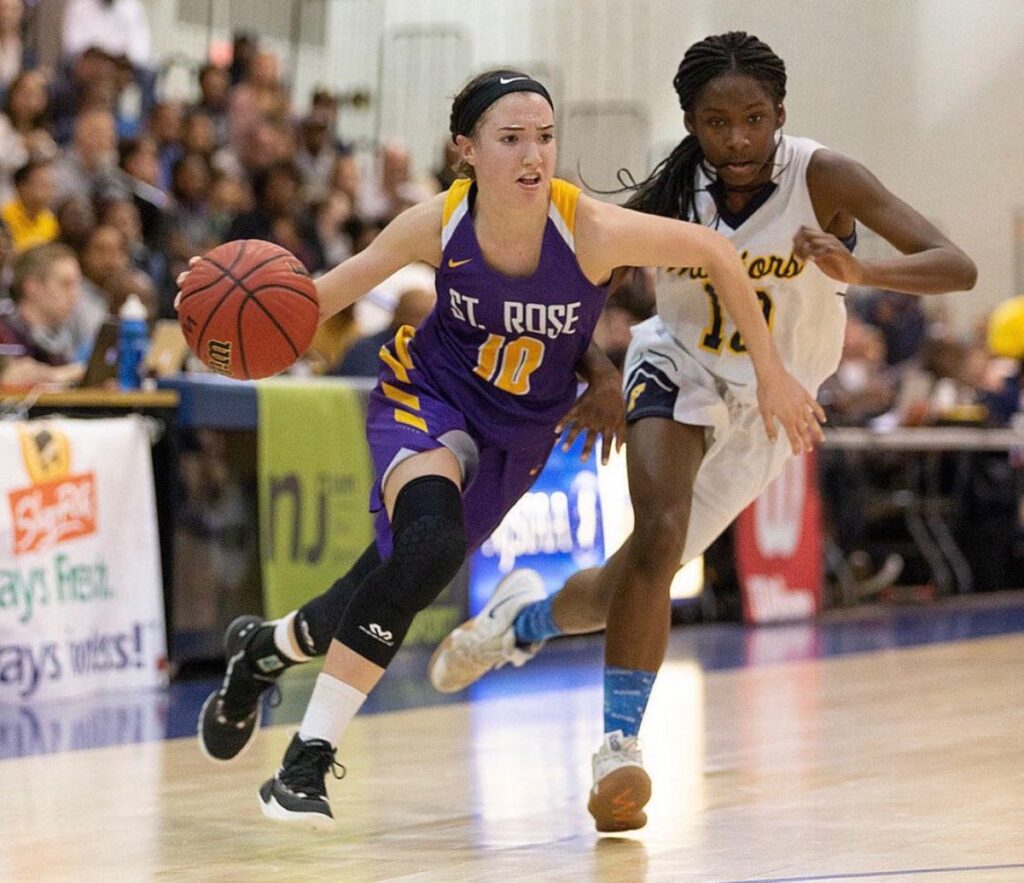 In the past three years Abby has had to lead the St. Rose Team. She has been asked to lead older players. She has been asked to direct great older players. She has been asked each year to find a way to make them happy. She has always been the youngest star on her team each year. It may sound easy but trust me it's a daunting task. This year when St.Rose was having chemistry problems it was Abby Antognoli who found a way to hold it together. It was she after losing two games to RBC who set the table for her team to finally beat RBC in the state tournament. It was Abby Antognoli who wrapped her hands around the throat of the Purple Rose and get them on track. For this she rewarded by making All Shore for a 2nd year in a row. It's for this reason many consider her one of the best Point Guards in the Shore Conference.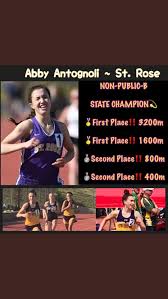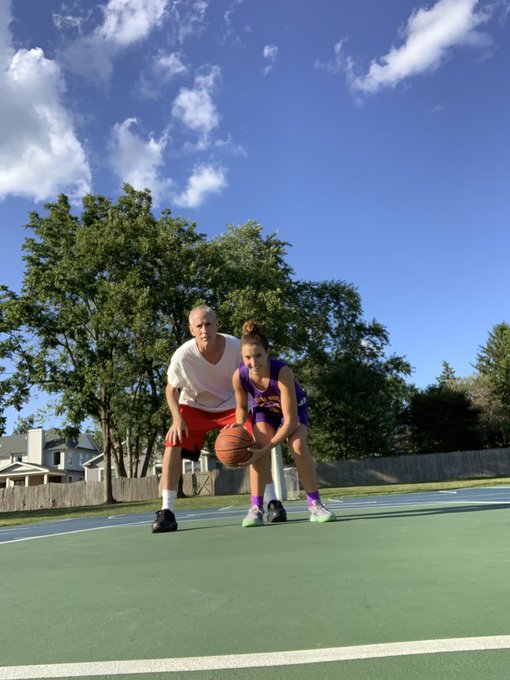 Abby Antognoli parents Geno and Sandra are her biggest supporters. There belief in Abby is never waving. They have instilled in her she can accomplish anything. They have made her believe she is the best at anything she does. That's why it's no surprise that Abby ran track and instantly became one the best middle distance runners in the state. She was good enough that many believe she was a D1 track runner. You see Abby Antognoli has surrounded herself with people who believe in her. Tom Flaherty and Rich Leary are the brain trust of US HOOPS. There belief in Abby reaches into the very core of who they are. Abby Antognoli's trust and belief in these two is marrow deep. It's no surprise she is now the face of US HOOPS. They are a team, a team that believes anything is possible.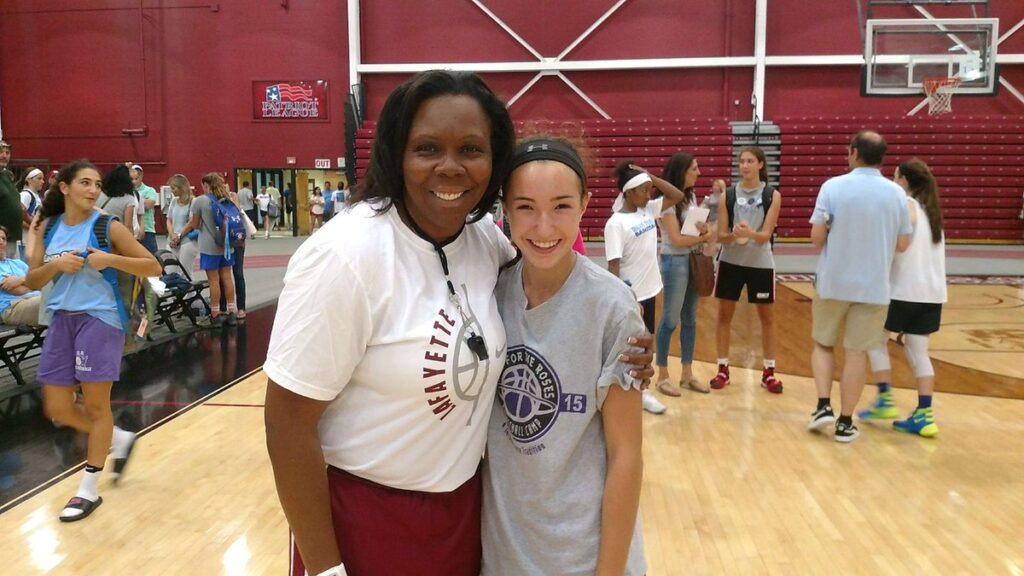 Kia Damon is the head coach at Lafayette University. We worked together at FDU. There are few coaches who I trust more. She has taken Lafayette from the gutter to the top. She has done one of the best rebuilding jobs in the country. Nobody thought anyone could win at Lafayette. When she was hired, the first thing she told me was that she not going to be a typical Patriot League team. She keep her word. She has signed Makayla Andrews a future star and now got Abby Antognoli who could one day be the best point guard in the league. Kia Damon fell in love with Abby the first day she watched her. I'll never forget talking to her about Abby last summer. She told me " let them all chase those other kids, I want Abby" and that's exactly what my good friend got Abby Antognoli. Kia Damon and me go way back like peanut butter and jelly. If there is one thing she has always proven to me… it's this… the women can coach and recruit. She now has built a reputation for recruiting shore kids like no other team in the conference.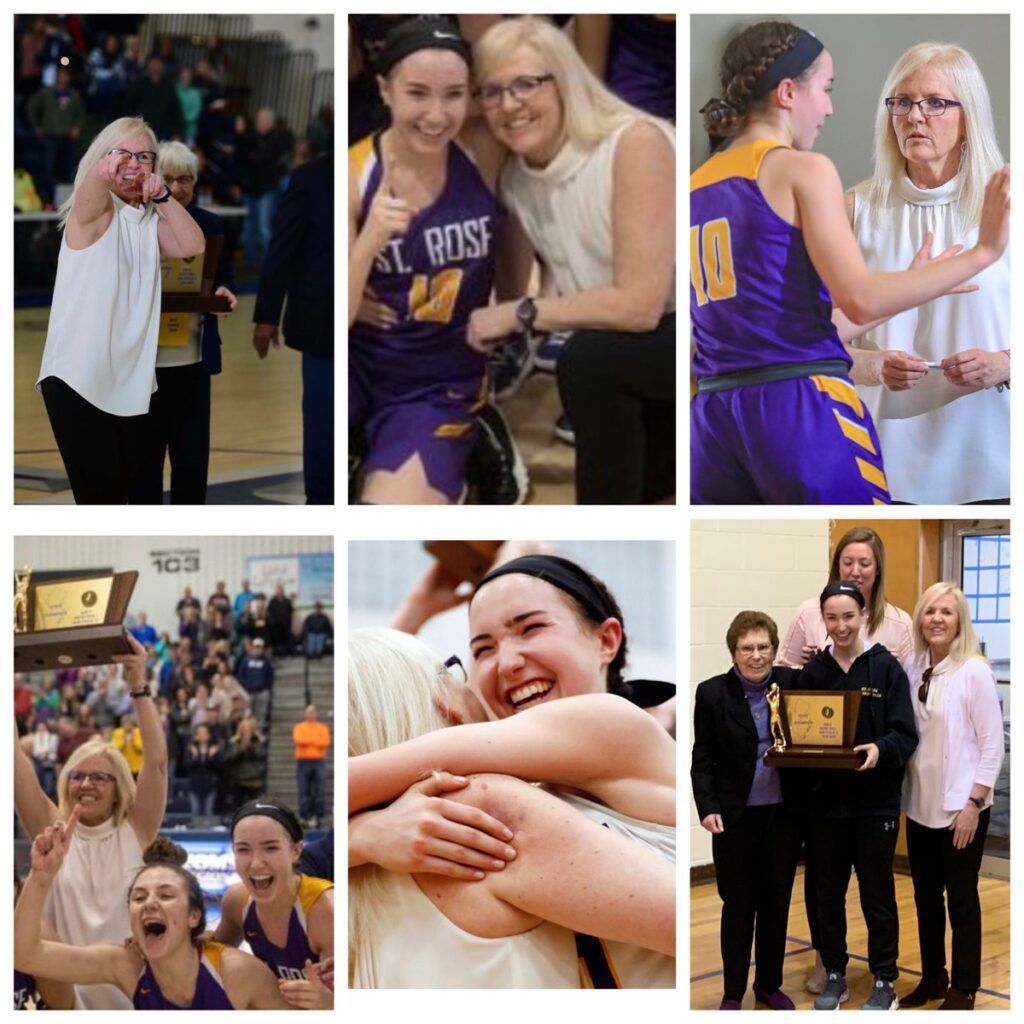 So Abby Antognoli comes off the board. She still has her senior year. She will do what she has done every single year… get better. She will outwork most. She will continue to be the definition of a true student athlete. She will be the face of St Rose basketball and more importantly a overachiever in everything she does. She will never be satisfied. It's why Lafayette University just may be the luckiest school in the country this morning… CONGRATULATIONS TO ABBY ANTOGNOLI AND HER ENTIRE BASKETBALL FAMILY… mission accomplished!