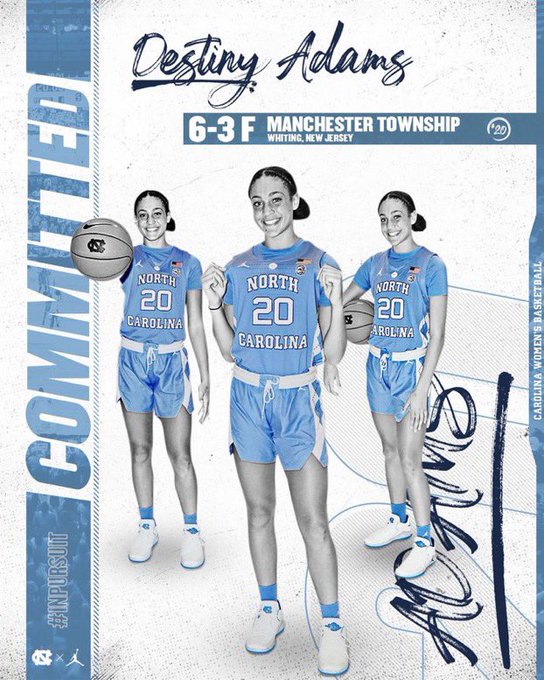 Destiny Adams has been nothing short of historical since the day she put on a Manchester High School uniform. She has accomplished just about all a player can accomplish, with her tongue wagging out, every step along the way she has created a legacy of greatest, that few have seen or can match. Yesterday she added to her legacy by giving another historical group, who had a guy who also had a wagging tongue, a verbal commitment… DESTINY ADAMS WILL ATTEND THE UNIVERSITY OF NORTH CAROLINA.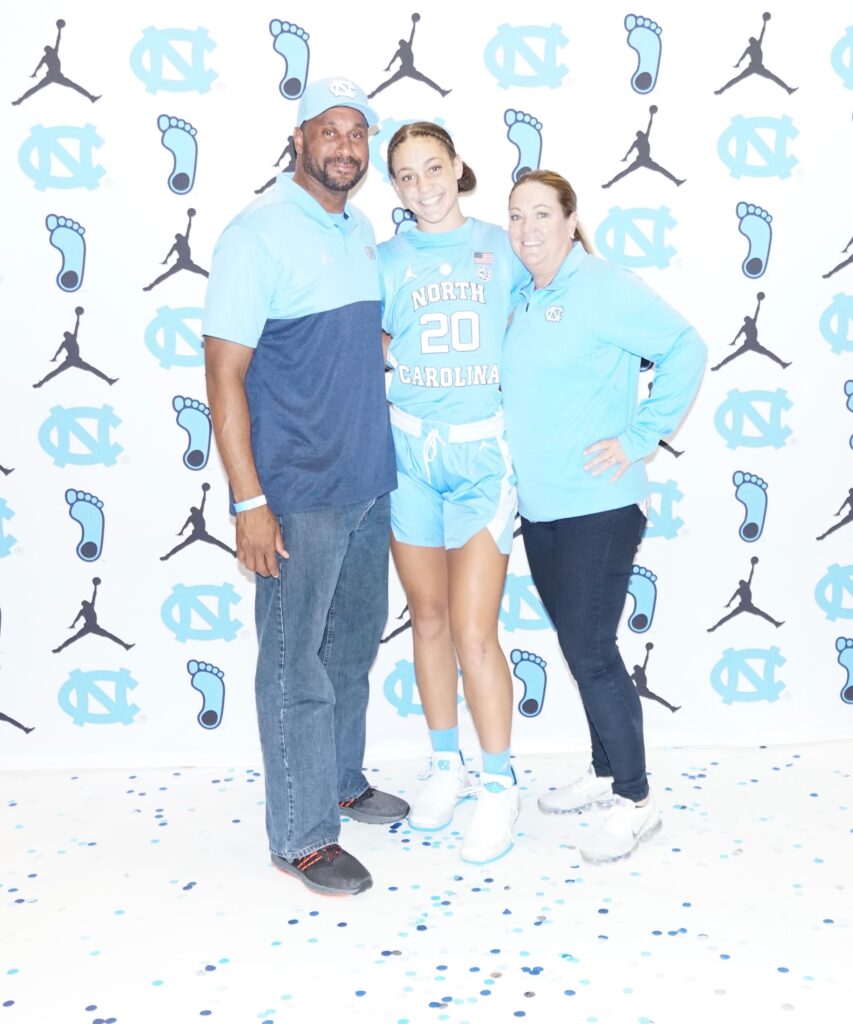 UNC is one of the famous athletic programs in the entire country. It's the home of Michael Jordan. But it's also known for being one of the most successful athletic departments in the country. The men's basketball, women's Soccer and Lacrosse teams are legendary. There women's basketball has won a National title. They were once considered one of the best programs in the country. But they have fell off the elite map in recent years. It also may be the #1 reason Destiny Adams decided to attend UNC. You see Destiny Adams likes being on the ground floor and building things from the bottom up.. She didn't want to attend a top program were everything was in place. She wanted to go somewhere where she could create her own legacy and do something special. She wanted to be part of making UNC great again. She wanted to help them right the ship and get back to the business of winning National titles.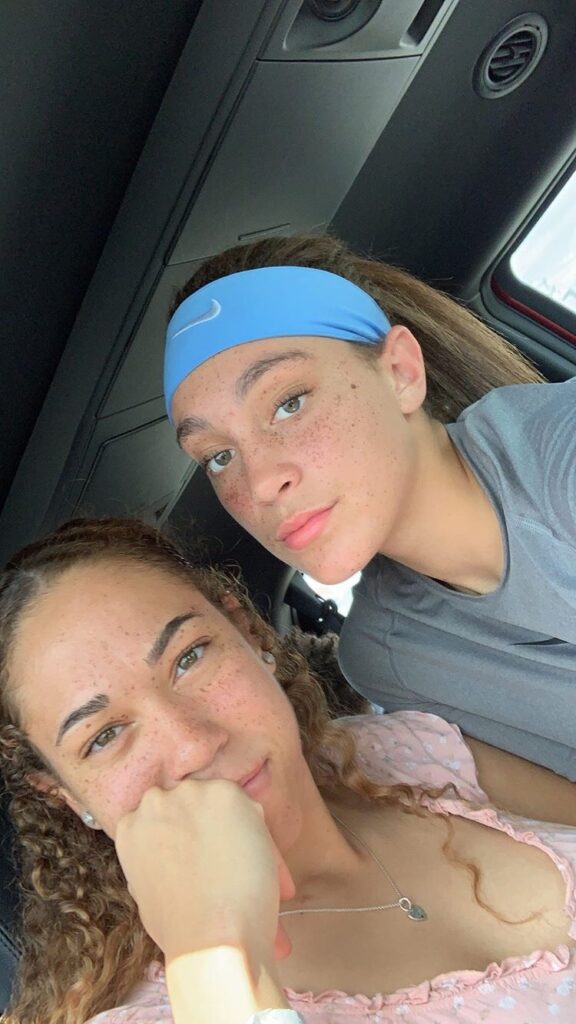 When Destiny Adams was a freshman at Manchester. They were knocking on the door of greatness. They were special but just couldn't get over the hump. They couldn't beat the blue blood programs. Destiny Adams took care of all those problems from day one. She has helped turned Manchester into one of the very best programs in the state of New Jersey. She been so dominating, it's hard to believe at times. She has dominated on both sides of the ball, like no other player in recent years. We have never seen a two way player like Destiny Adams in the last 20 years. More impressive we have never seen such a dominant player that has been this unselfish who plays so hard, so coachable and respectful. Destiny Adams is willing to share the spotlight with their teammates. Destiny Adams is the complete package as a player, teammate and opponent. She is a competitor with a competitive nature. She is physical and aggressive. But she is always respectful to all. It's why everyone loves here.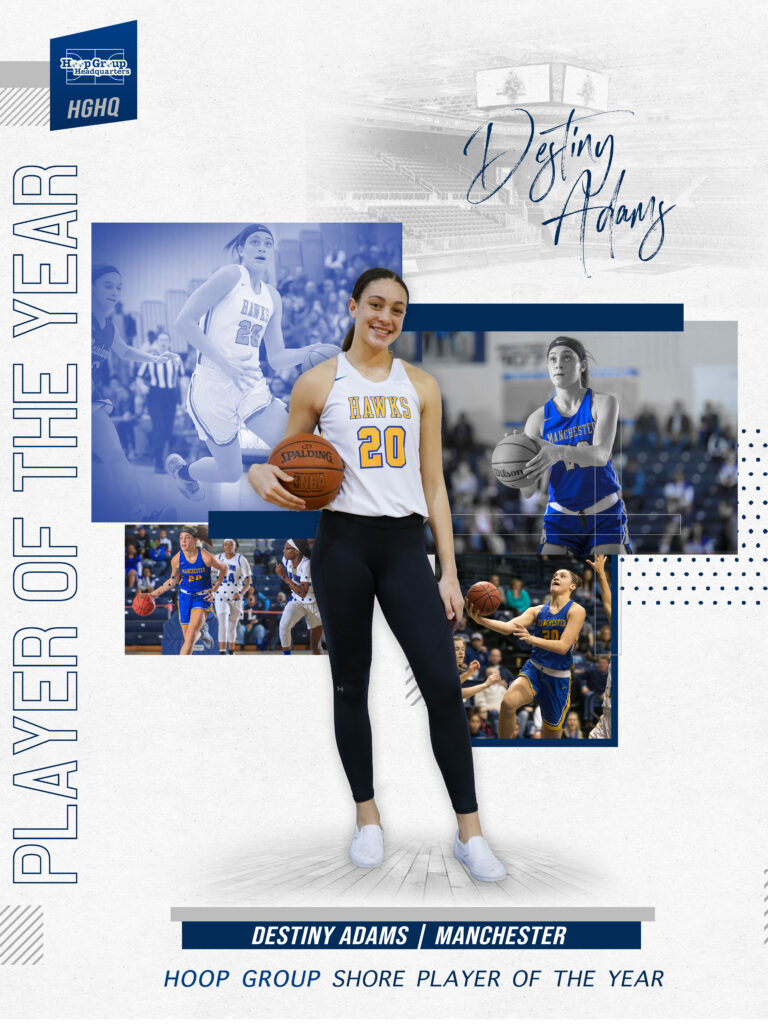 When you are a star the day you walk on the floor. When you are a star and the media writes about you after every game. When you win just about every personal award. You make a lot of enemies and people become jealous of your success. They root for you to fail. They want to throw shade on you. But Destiny Adams is that rare superstar. Everyone likes her and roots for her. Her teammates adore her. Fans are excited for her and opponents all respect her. It's not because of her great basketball ability. They like her because of great personality. They like her because she doesn't look down on teammates or opponents, she doesn't believe she is more important than anyone she plays with or against. She plays basketball because she enjoys it, not because it defines who she is. Destiny Adams parents have taught her this, there is enough light for everyone to shine…be a good person first. Well I'm her to tell you…YOU SIMPLY DO NOT KNOW A BETTER KID OR PERSON… THAT IS A FACT!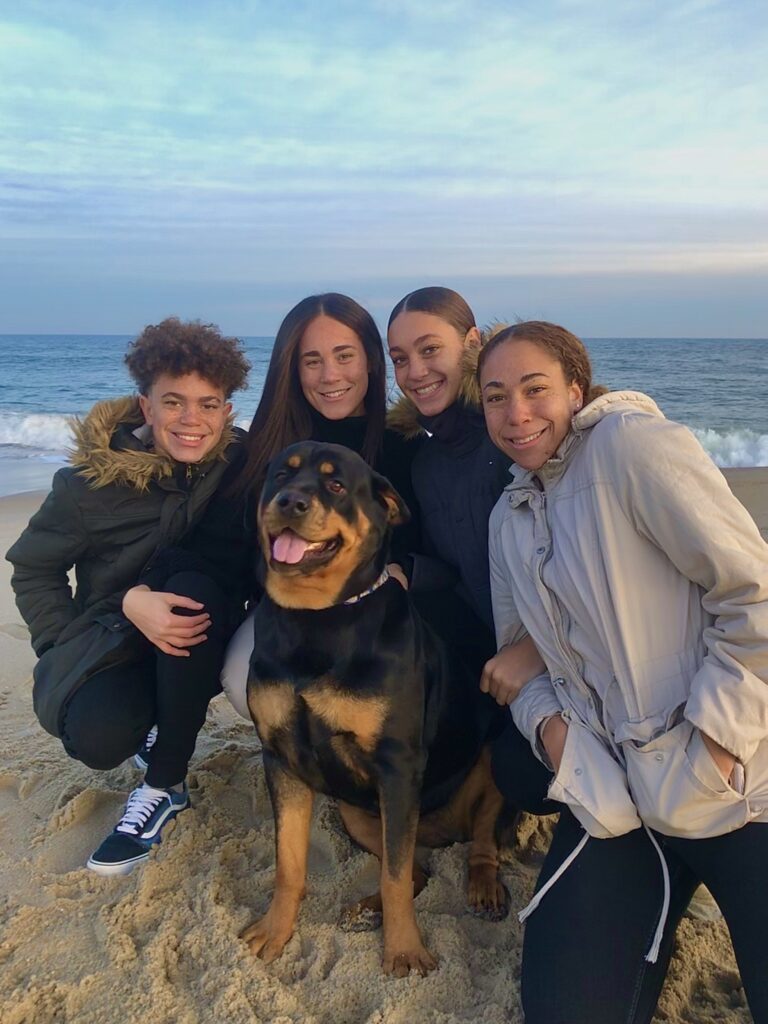 Destiny Adams mother is a lawyer. Lisa Adams is a tough cookie who runs a tight ship. Her children know there is only one way; the right way. All her children understand accountability. You keep your word always and do what you say your going to do. Dennis Adams her dad is a principal at Manchester High School. Nobody has been more important to Manchester's rise in basketball. His two older daughters Deja and Dakota got the ball rolling before Destiny arrived. Both were great players in there own right. What Dennis Adams did was create a basketball culture in Manchester. He started the JERSEY WARRIORS AAU organized and coached kids at a young age. He taught them how to fall in love with the game. He taught Destiny how to love the game and more importantly her teammates. The Adams family are a close knit group. The baby of the family Darius just may be the best player in the family one day. Basketball has made them tighter. The family's beauty is striking, they look like a family taken straight out of hollywood central casting. One thing is clear they are the first family of Ocean County basketball.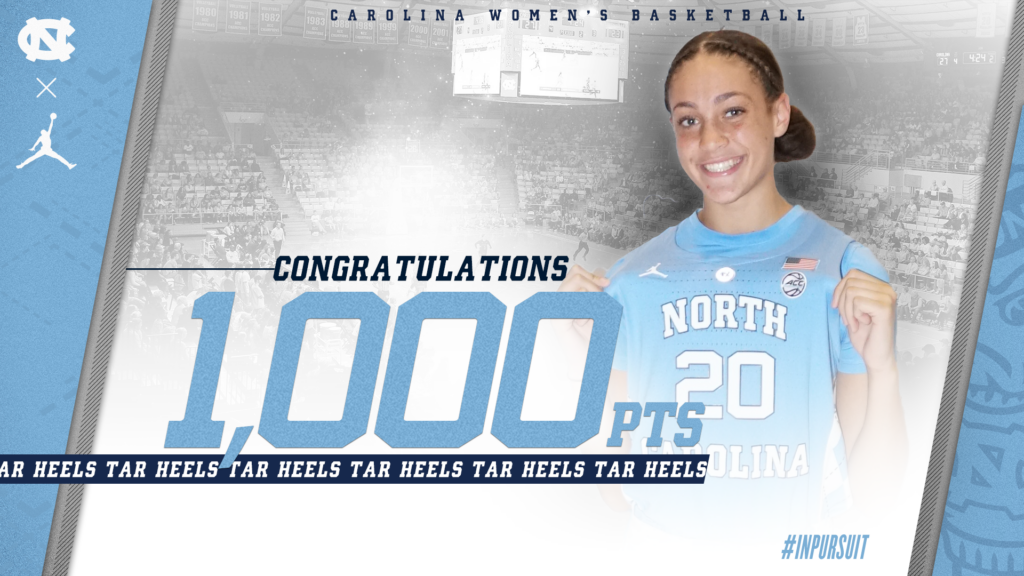 By now you know the story of a skinny 7th grader coming up to me and say "My name is Destiny Adams and I'm the best 7th grader in New Jersey" Well before she done she may be saying "I'm the best player in Shore history." Me and Destiny have a close relationship. Because of her goodness and kindness. I love that when she comes to NBS and doesn't look for special treatment. I love that she is a Sponge and wants to get better. I love when her sister Dakota complains she isn't working hard enough and she just smiles. I love that each year she has gotten better and added something to her game. I love that she has kept everything in perspective. Destiny Adams just gets it. She understands what this journey is about. She understand loyalty. She understands she represents her family and school at all times. She knows all eyes are always on her. This pressure makes most young people fall apart. It has make Destiny Adams stronger and better. This why she is so different than everyone else. She is a classic triple "B"… Beauty , Brains and a Baller!
Think about this for a second, Destiny Adams has not only made Manchester a powerhouse. But has any player been more responsible for so many historic first in a program. Since Destiny's arrival, Manchester has won multiple state titles. They have won multiple WOBM titles, they have won a SCT. Destiny Adams has won the MVP of all those events. In all my years I have never seen a player accomplish so much over a short period of time. She will one day be the All Time Leading scorer in Manchester history. You are going to hard pressed to find a more dominating player in Shore history to play at one school. The beauty of all this, is that she has done all this with such grace and class.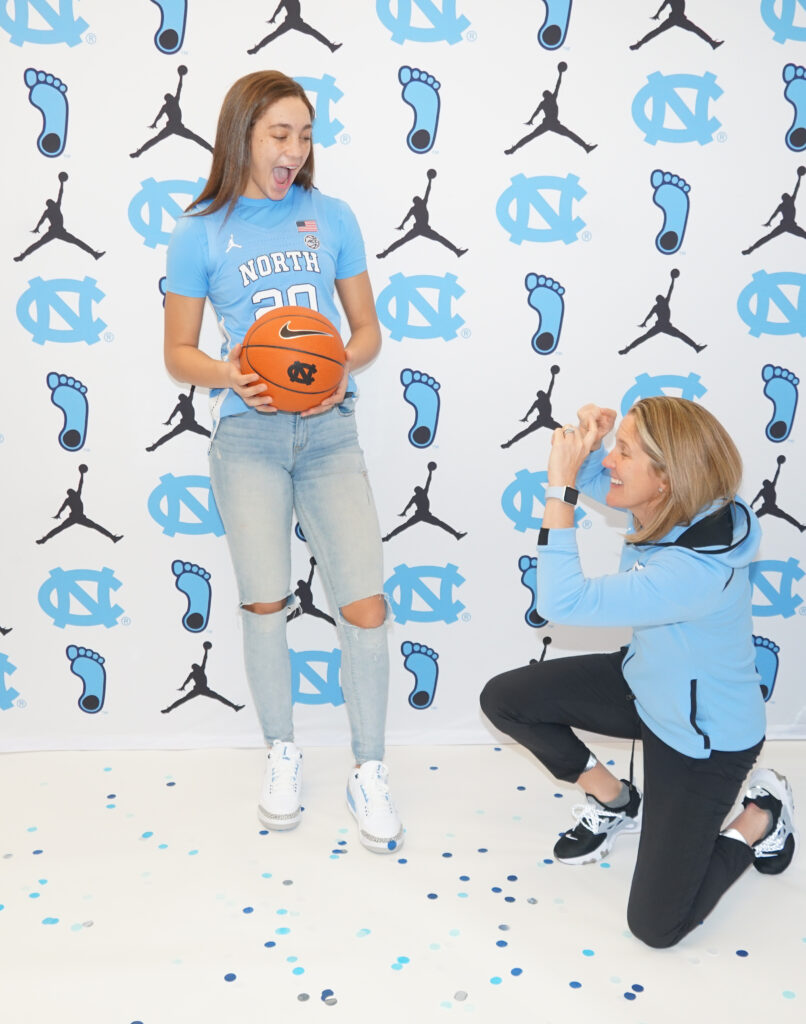 I don't believe Destiny Adams could have made a better choice. It's funny Destiny Adams has always made great choices. I guess the great ones do. She gave everyone a legit chance but in the end she fell in love with UNC. She fell in love with the uniform colors. She fell in love with the campus and facilities. She fell in love with Head Coach, Courtney Banghart and her coaching staff. She fell in love with the UNC history and tradition. DESTINY ADAMS is a TAR HILL now. She will try to do for them, what has done for Manchester… make them one of the best programs in the country. Because Destiny Adams has always done historical things and we expect nothing less from her. Trust me when I tell your this, UNC has another tongue wagging superstar on their hands, except this one will play for the women's program.. CONGRATULATIONS TO A VERY SPECIAL YOUNG LADY AND FAMILY!