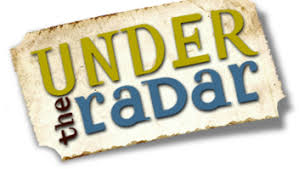 Today I will try and fill in the blanks for a few College Coaches. I am shocked at the amount of talent still available right now. I am even more shocked at the lack of name recognition that exist for  most talented players in every class. People believe only senior get missed…Wrong! they start getting missed at an early stage and often it snow balls right threw a career. The question you should be asking is how is this happening? Well I will give you a few reasons. Then give you names of a few kids in each class not yet getting the attention they deserve.
Why are so many talented kids still on the board or being missed? Here are a few reason
1. Listening to bad advice by those who do not understand the recruiting process but  what you to believe they do..
2. Picking the wrong AAU team..worrying about the name team rather than showcasing well…the ego has destroyed many kids recruiting
3. There advocate has no juice with college coaches…just another coach calling with no connection to the school they are calling 
4. Training decisions based on politics…ALWAYS THE BIGGEST MISTAKE
5. Failure to start the process early enough….sorry the process now starts as early as 7th grade…like or not
6. No social media presence
7. Not understanding their level of play
PLAYERS WHOSE GAMES ARE BETTER THAN THEIR PROFILES
Now when it comes to unsigned seniors a few things tend to happen. There is the kid who believes in themselves and continues to grind it out. They train everyday and looking for a break though. They stop playing politics and focus on their games. Then there is the senior sitting around waiting on a miracle. We are certainly not talking about them today. There are mega talented underclassmen still waiting to break though. And finally there is always a baby few know who break though and become the next CHOLE TETER
1. Taylor Crystian of RBR is a stud as in mega stud. She had 34 points vs St. Rose but I told you about her this summer. Why was she missed? She made every bad decision a kid could make in gaining exposure. She played on AAU teams that did not feature her style of game. She went to a high school with "ZERO" media attention. Then she transferred to The Patrick School and played behind two of the best guards in the entire state. So how does she end up on this list? Because now she is making every right decision a kid can make. Because she starts for every MAAC , NEC and American East School at some point. She is destroying folks at NBS…yes those highly recruited D1 kids you are recruiting.  This is easily going to be the most recruited unsigned player in New Jersey at some point.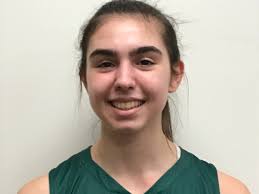 2. Nicole Stanford of RBC has a perfect score on the Math part of the SAT.  But why are coaches missing her? Because they are impatient and have not seen the development each year. They do not understand she is a stretch 4 with post up ability. They do no understand the 6'3″ forward gets better everyday. Do you know why? Because they don't understand she is a total gym rat and relentlessly works on her game. She is going to be  dynamic at the next level. She will be a finisher, stronger and two times the player she is now in two years. The work ethic won't change in college and that's the thing college coaches don't see because of the NCAA rule. Here is her weekly schedule;  goes to NBS on weekends, lifts 4 days a week, comes to shoot after school every day for 90 mins, goes to point guard school despite being a post. Then finally goes to Core Skills training. You know any seniors doing that coaches? I doubt it. She will be a force in the Patriot or Ivy League in time…but you must be patient. If she had all the things today you wish she had….she be off to a P5 school. Thank your lucky stars you can possibly steal a 6'3″ mobile athlete.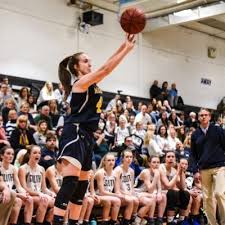 3. Jess Reipe of Marlboro is a junior and she is one of the best players in the 2021 class. If Jess Reipe played at Manasquan or for the 2021 Shoreshots, she'd be one of the most recruited players in the Shore Conference. Now why are coaches slow to pick up on her. Plays for low visibility AAU and High School team. What coaches don't know? In 3 months she will be highly recruited. She is an A-10 talent who has developed into one of the deadliest shooters in New Jersey off the catch or creating her own shot. In one weekend along at NBS, she destroyed a P5 player with offers and senior committed to a D1 school. She has a college ready body and IQ …she is a can't miss D1 player and ALL SHORE.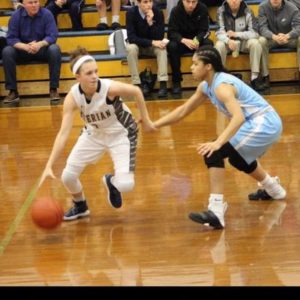 4. Callie O' Brien of  Xaverian high school in New York is easily the strangest D1 player still on the board. This makes zero sense for two many reasons to list. But why is she unsigned? You may say her size is an issue. Nope, but rather bad decisions by a great kid. She is one of two players that just about every coach told me she choose the wrong AAU team. She got limited minutes and did not get to showcase her talents. But let me say this without zero hesitation…she'd be a top 5 point guard in the Shore Conference. If she played in the Shore she'd have the same recruiting profile as Abby Antognoli of St. Rose. Her IQ, ball handling, shooting and decision making is so next level. Now she needs to be patient because if she does the D1 offers will come...a little advice …Don't miss a NBS SESSION!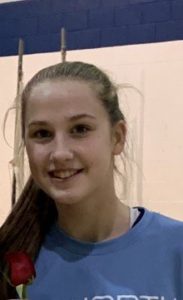 5. Julia Grodzicki of Tom's River I bet has not received one D1 letter. She is part of the deepest entering Shore class in years. But no worries soon she will be recruited by tons of schools. So why is she such an unknown baby? It's simple she has never been crowned by anyone. She has not be hyped up or given the spotlight. She is lucky because here is what I am telling you about the 2023 class. Many are not playing against top competition on a regular basis, many are playing politics and not worrying about getting better.  JULIA IS NOT.  She has taken on the challenge much like Jenna Paul and Brielle Bisogno did before moving on to D1 basketball. Julia has dedicated herself to training, shooting and most importantly embracing competition. The young lady will not be a drill master but rather a player. She is becoming more creative and is tough as nails…coaches prediction in 4 years...TOP 5 in the 2023 class!.…why? She is following a political free road map.
Coaches you watch this one min clip of Lucy Adams of RFH and tell this kid is not a division one player at 6'2″ ….https://t.co/eHfuGRDEpX

— ellonya Tiny Green (@CoachTinyGreen) September 25, 2019

6. Lucy Adams of RFH has the size and athletic ability. She is a 6'2″ stretch for with great mobility. She also is an elite defender and rebounder in traffic or in the lane. So how can she be on the board? It's simple, coaches are not sure about the work ethic and development. Well I am here to tell you once Lucy Adams is in the gym she works her butt off. She also is a great teammate and protects your locker room good. Now here is what I will tell you, she has great ability but this summer changed AAU teams. The adjustment was hard because her  new AAU teammates had been together since 5th grade. She at times was an outsider and lost some confidence. But take a step back just a year ago…now ask this question,  you telling me she cannot blow up this season?…I SAY YES and I totally believe in this kid…let's see if am right or not…I got a good feeling about Lucy Adams, her upside is bigger than any available senior in the entire state.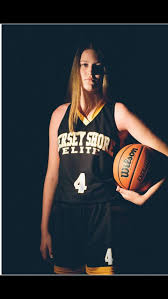 7. Megan Cahalan of SJV is certainly not an unknown but she is on this list for another reason. I say she is under recruited because I know she is a D1 lock. The question is why haven't High majors and every single Ivy and Patriot school not offered? Well that is beyond easy to Answer. She did not get major minutes at SJV as a freshman. That's no surprise many great babies have had to wait there turn at SJV. She played for Team Rio but it was the less visible Team Rio U16 team. But no worries, my quess is Callahan starts for SJV and moves up to Team Rio U17 team. Giving her all the exposure she will need to get high majors pleading for her services. They will see what I've seem at NBS against some of the most recruited post players in the country. They will finally know she is possibly the best  stretch  4 in the state and she is only a sophomore. They will know she is an elite finisher at the rim on the block. They will find out she is tough and competitive as hell. They will see soft hands and beautiful passing skills. They will also see a Big personality and program kid.
Please subscribe to my Official YouTube Channel. There all kinds of videos posted from Basketball, Track and Karate. @JKMBAJaguars @CoachTinyGreen @traceysabino13 @ShoreshotsGirls https://t.co/S8t5bBUK57

— Gabby Recinto (@RecintoGabby) May 7, 2019
strong>
Avery Kessler and Gabby Recinto of  Cherokee High School in South Jersey are new names to you I'm sure. They play in an area that is not as well known as the Shore Conference. They may not be as well known as some of the best babies in the Shore. But here are a few facts to roll around in your head. Gabbie Recinto is as good as any 2023 in the Shore Conference. She my friends would be a ALL FRESHMAN LOCK  and you know what that means…D1 basketball lock. Her quickness to the ball is insane and elusiveness is rare and special. She is going to be on every coaches wish list. Avery Kessler could be the most athletic and gifted combo guard in South Jersey and yes would be a ALL FRESHMAN in the Shore. Her quickness and speed are just insane on every level. Her speed and ability to get to the rim screams D1 player. She is going to be a household name in 6 month. So you can thank me later regarding both of these future stars…you now have a head start on the competition coaches….good luck you going to need it because this is going to be a recruiting war!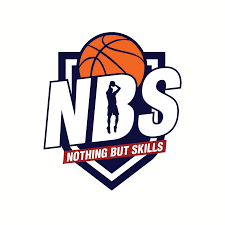 POINT GUARD SCHOOL TODAY….4.30-5.30PM
BALL HANDLING/SHOOTING…5.30- 6.30…
NBS HAS SPOTS OPEN FOR THE 9AM-11AM SESSION…SIGN UP AT THE DOOR!