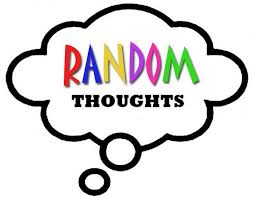 This week some things started got clearer for me and there are tons of Random thoughts in my head. I really could do two blogs today. So here we go!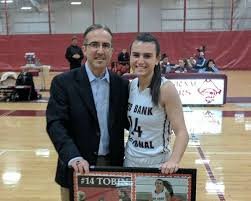 What about former RBR player Bridget Tobin joining the Bucknell women's basketball team… the RBR story just keeps getting better. Remember she was  forgotten and lost going into her senior year when Coach Turhan took her into his arms and turned her into a All Division player… Congrats Bridget and more on this soon!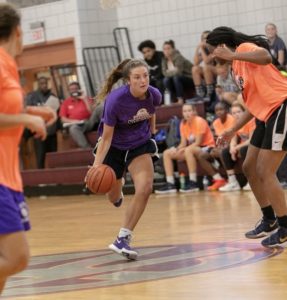 I was happy to hear about Brynn Farrell going to the U of Florida. It's in the SEC and gives her a chance to not just attend a P5 school. But allows her to play a major role in the program.. Bravo to Brynn.
Kid has checked every single box… you can only sit back and smile…what a great story about mental toughness by a kid and a family https://t.co/b65TqIIA9s

— ellonya Tiny Green (@CoachTinyGreen) September 22, 2019

This story gets better by the second… it's almost out to good to be true…Sarah Hughes you are amazing and smart… and your parents are pretty smart too…wait your whole family is really smart!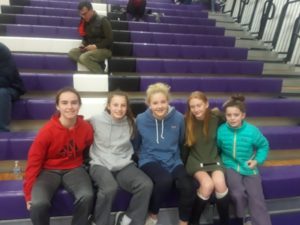 I don't think anyone is using the fall league to get their babies ready better than RFH. They had 4 babies on the floor at one time. It's clear winning fall league games is not the objective for RFH but rather getting ready is the priority. There are those who believe all these babies cannot play. I disagree, I say they all will get quality time.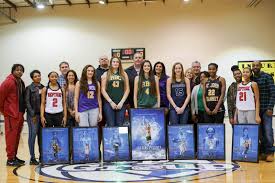 Former 1st Team All Freshman Mary Donnelly looked right at home playing for Manasquan this week. But more importantly she and another 1st Team All Freshman Player  Georgia Heine just may be the best front court in the Shore in two years. Both played very well together. I really like this freshman Molly Bodnar as well. I know very little about her. It was my first look at her… I like what I see, I know that.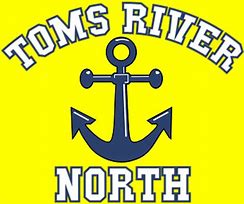 TRN beating RBR served a big message to RBR. While it's just a fall league game. They need to know that there is much work to do…their margin of error is still not that of the other Top teams in the shore.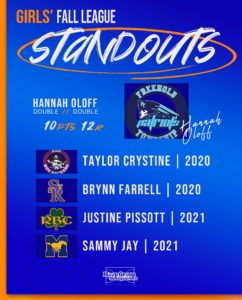 One thing you quickly discover in the these fall games. You can tell who plays and trains against talent. Because when the game gets quick watch the shot selection and turnovers in the open floor.
I will say this again… ST. Mikes getting Paige Slaven is nuts… just nuts and the coach who recruited her…I want on my staff… her ability to make others better and fine shooters(best in state) is off the charts pic.twitter.com/5YsT2RQfhu

— ellonya Tiny Green (@CoachTinyGreen) September 26, 2019

Paige Slaven going to RFH is really big and if they can make shots…watch out. Nobody finds shooters like Paige Slaven. Her game transfers to next level as well as any pure point guard in the shore. Here is something to think about, what if RFH had her last year?..Exactly what Dave Callahan was thinking…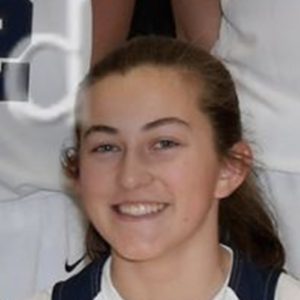 Speaking of Point Guards…Grace Leary repeat…is really freaking good..I think I told you that last year….Wednesday night she just reminded everyone.
2026 Ava Fajardo @NewJerseySparks was starting to look like big sis out there at #NYGSuper64 @NYGSuper64 https://t.co/8Veyo0CoM0

— Joe Fenelon (@NYGHoops) September 25, 2019

This is "baby Fajardo", Ava and omg… it runs in the family. Because big sister last week went to work at NBS just like she did…
RBC had over 30 coaches at their open gym. But what's more impressive. They had all the Top schools in the county….name a school and they were at the open. We are talking schools who flew in from the across the country…that's called an open gym my friends.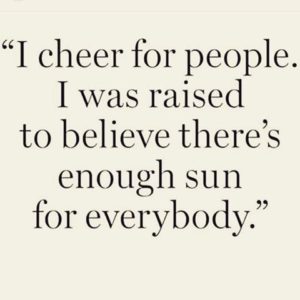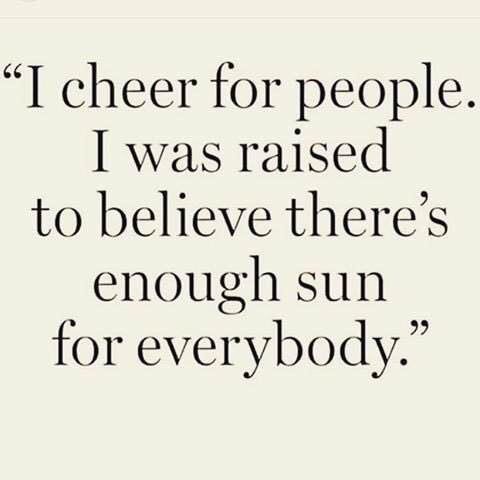 If I your kid doesn't get love from me, that is no reason to down play another kid getting that love… you are so small when you do this…so please stop.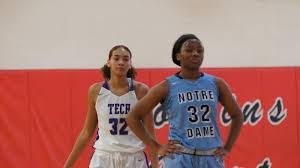 I's so proud of how Erika Porter has handled her recruiting. She has taken her time, touches all the bases and done her homework.. nice to see that kids do listen and pay attention.
When this plays out Brianna Camaj 5-11 of Francis Lewis is going to be a dream one true for some school… playing for The Godfather Mike Flynn and loves to be coached … RIGHT! pic.twitter.com/n9Hw1G9wVu

— ellonya Tiny Green (@CoachTinyGreen) September 22, 2019

Briann Camaj and Spin Cycle of St. Francis Prep in NYC are having their open gym tomorrow..both of these kids are future D1 players and real ballers…Coaches you be wise to get there…just saying!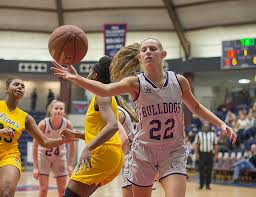 Lucy Adams is a D1 player.. anyone who says she is not. Has not seen her with her high school team. I watched this week and the kid can flat out play. I hear she is in the gym working hard. Her passing skills are so under appreciated and ready, I say she is the best post defender in the shore. Think anyone noticed she had 5 block shots vs Manasquan on Wednesday?
Every St. Rose senior will play in college after Makayla Andrews makes her choice of school…that's impressive folks by any standard.
Former St. Rose Coach Joe Whalen was in the gym watching the fall league games. Whalen is now coaching with the CJ Hawks. The word is Coach Whalen may be an asst. coach for a team in the Shore. That's a pretty good asst. coach to have on the bench if you ask me. Let's hope Joe Whalen gets his own team again… because everyone knows the man can coach them up!
You know you're a part of something special when the whole team is asked to light a candle for your teammate's sweet sixteen candle lighting! #riofam #lexi #sixteencandles @teamrionational @ShannonCoyle32 @katelyn_linney @iamtakeflight @LexyLinton pic.twitter.com/I3gFZLqYVf

— Bernadette Heine (@Heine402A) September 21, 2019

Come on how good is this? This is why you play sports folks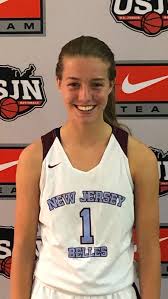 It's that time of year in the AAU world. There are kids changing teams and I don't think it really means that much anymore.  College coaches future D1 guard Ashley Connor will be playing for the Team Rio U16 team. This is no surprise because most of the SJV kids are now part of the Team Rio organization. The Belles U16 team now will be reworked by adding players or combining with the U17 team who are a mix of kids from all ages that lost 3 seniors to graduation and Christina Whitehead has decided to play for the Cardinals. Trust me in the end all this stuff  work out!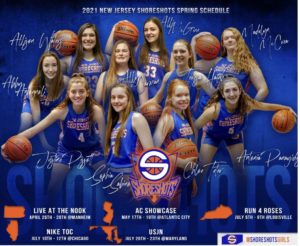 Look for the 2021  ShoreShot rumors to start soon. So I will go first, did you  hear the 2021 Shoreshots are breaking up?..Did you hear Justine Pissott is going to Exodus?  The haters would love for all this to be true…it's all not true and the parents and kids have fun laughing about it.
Boy am I gonna have a lot to say about this kid next week pic.twitter.com/HffBTdkny4

— ellonya Tiny Green (@CoachTinyGreen) September 27, 2019

Here is a name, few know about or think about but that getting ready to change. Samantha Slokiss is going to shock a lot of folks. The Marlboro swing player is making leaps and bounds and don't be surprised if she in the running for Most Improved player this year.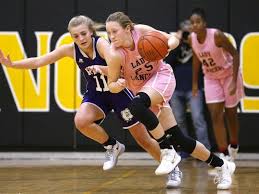 So off the top of my head and you know this is going to change 100 times…MY ALL SHORE RIGHT NOW…ok I won't do it…but I am telling you Katie Hill is in the mix. Speaking of SJV players. Madison St. Rose had a volleyball practice at 12 noon last week. Yet still came to the NBS 9am session. I will have a lot to say about her on Sunday.
Guess who else is playing Volleyball this fall? Destiny Adams, that's who and I like it cause she told me …she likes it. Now Destiny don't get too wrapped up in recruiting girl, there is lots of time for that.
School offers a kid a few months ago. Comes to the open gym and asks a parent. Can you tell me which one is such and such … you mean you don't know a kid you offered by face. Worst, then he asks which one is such and such…well that kid is not there..do you know why? She doesn't play at that school..Damm you gotta be better than that coach or at least know how to fake it!
Right now the Gap between, RBC…St. Rose…Manchester and SJV and the rest of the shore..is the size of an ocean. But one team everyone better be watching very close… Marlboro, because they got serious fire power. Sammy Jay I am telling you is a baller!
I just like everything their dong a Middletown North. I feel that program is ready to make a big turn. That have an elite coach and those kids are buying in big time…
Middletown South has two D1 players but where is the rest of the lineup coming from. Now some are wondering why their kids don't play in the fall. In the past Middletown South kids have rarely played in the fall. The difference is they've lost so much at one time. But you have Tom Brennan so I guess all is good!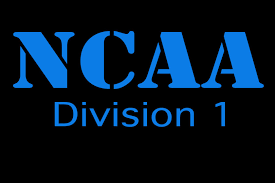 We have about 4/5 D1 fence sitters left, meaning they can go D2 or D1 depending on what they do in the fall. Because come December they must preform well for college coaches early in the season. The big thing is not to quit if D1 is your dream…the list of kids who sign late is too long to list.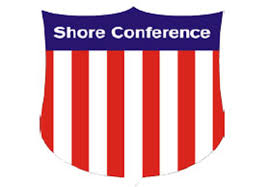 So who do I feel are the 10 best teams in the Shore right now?  If everyone is healthy off the top of my head …zero thought into this…1. St. Rose..2. Manchester…3. RBC and  4 . RBC….5. RFH…6. RBR…7. Marlboro..8. Manasquan…9. Jackson Memorial…10. Middletown South..

Who is my Freshman of the year?…Angel Velez until I see someone better. But want to know who joined the party in a big way last week…EMMA CARMAN! Speaking of Emma Carman do you want to know who just may be the most dominate player in the Shore and state one day….ALLY CARMAN…. and would you like to know who is going to be the best player in the state one…Tessa Carman….that's real talk folks.
Sometimes you just have to say thank you.. that's it or even better…I LOVE YOU

— ellonya Tiny Green (@CoachTinyGreen) September 22, 2019

I'm just saying…
UPDATES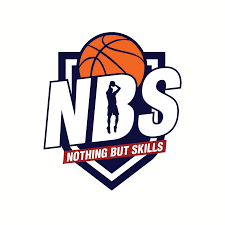 NBS spots are open for both sessions this weekend…sign up at the door!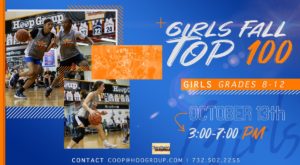 This event is for any kid trying to play at any level…we are talking the first 80 players!