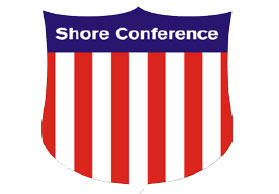 Tomorrow I will release my SHORE CONFERENCE TOP 10 Teams. It will be the most interesting Top 10 in all my years. There is no clear #1 for the first time in years. But it is the bottom 5 that will surprise many. The first 4 teams are a no brainer it's just a matter of the order, but after that it's a challenge. I think we are going to see a lot of movement in the Top Ten for the first time in maybe a decade. In most years it's the bottom 3 where the movement takes place. Not this year, we are going to see movement across the board.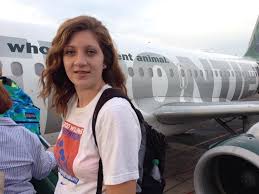 One thing is clear to me. There are two players who are capable of carrying there teams single handily by themselves. That would Kimi Evans of SJV and Faith Masonious of Manasquan. Both are players that change the balance in any game they play. They are players at the high school level which there are few if any answers for, both can take you out by themselves on any night.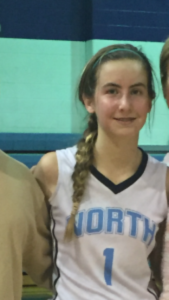 In all my years, Ocean County has never had  the bulk of star freshman talent. That will all change this season. The best freshman group play in Ocean County this year. What's more interesting is that next year, they get the best freshman in the state. Ocean County for years have been the ugly step sister to Monmouth County. The changing of the guard may be remembered starting this season and in two years OCEAN may rival Monmouth County.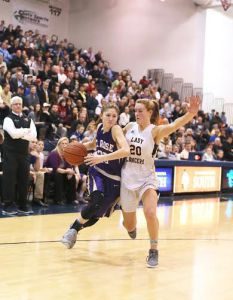 They are some players that are going to move to elite status. Jess Broad of Marlboro will be a star this year. This fall she gave some elite players the business. I will be shocked if she is not All Shore. Katie Rice will become dominate and become a matchup nightmare. You can write this in stone..ELLYN STOLL of St. Rose is going to be talked as one of the best seniors in the state..Just watch. But the player I believe will become a star of stars this year is HANNAH SCANLON of RUMSON. I got a peek at SCANLON and this much I know. She is a Top 3 post player in the state. Lucky for Bryant because if she had not signed early. I say this kid would have landed at a HIGH MAJOR….SHE IS THAT GOOD!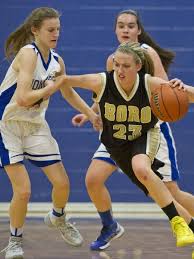 Tom River North, Southern and Colts Neck seasons have dramatically changed with injuries. All were thought to have a excellent chance to win their divisions. Now they all will need some unexpected players to step up if they have any chance of winning there divisions. Speaking of playing without players.  If  any of these teams lose these 3 players for any reason. They have no chance of winning their division.  Tori Hyduke (RFH), Dezzy Allen (Neptune), or Megan Hughes (Pt. Boro) teams all become non -factors without them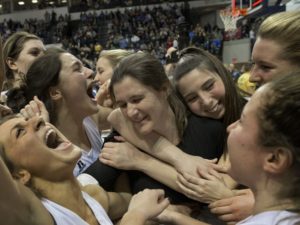 The coaches of the leading contenders jobs are much more difficult this year. Lisa Kukoda of Manasquan is facing some real rotation decisions this year. SJV's Dawn Karpell goes into a season, with a very talented inexperienced team and not the favorite. Opponents smell blood for the first time in over a decade, they believe she's beatable. Joe Whalen of St. Rose getting to the SCT final will not be considered a great season anymore. They will need to win it now, getting there is no longer enough. Welcome to the world of former RFH COACH GEORGE SOURLIS. Winning is no longer enough coaches.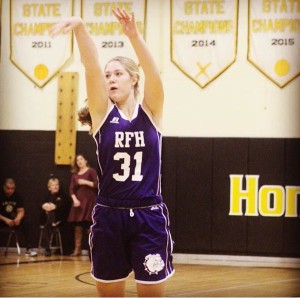 I know that if you don't have a great point guard you are in trouble, regardless of what division you are in. The Shore Conference is point guard University. But the best point guards all do 2 things better than everyone else. They don't turn the ball over and even bigger FIND SHOOTERS! 3 names come to mind…Stella Clark, Dara Maybrey and Christina Anotonakakis jump off the page. The problem is only two of those point guards can win the SCT AND they play on the same team. Shooters need shots, these three have this elite skill set.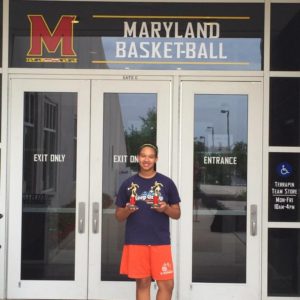 I know the freshman being counted on the most is Kayla Richardson. Until HAYLEY Dolonzo is back 100%.  Richardson along with Alexandra Balsamo will be expected to do the bulk of the lifting for MIDDLETOWN SOUTH. No other freshman will be asked to do what she will asked to do…which is everything.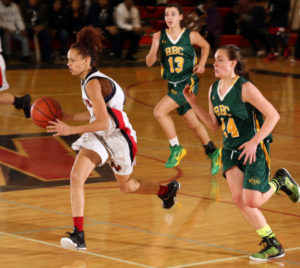 I know that we are going to see some surprise teams and players. I know that seniors win big games. The more you have the better you are in those tough hard fought games. I also know some kids have made improvements in there games and some sadly have not. I know this more than anything else, IF YOU DON'T have a CLOSER you are not winning your division and forget the SCT. There are two elite closers in the Shore. DARA MABREY OF MANASQUAN and DEZZY ALLEN of NEPTUNE. Nobody has anyone, who is a closer on the scale of these two. So does that mean NEPTUNE or MANASQUAN will win the SCT? Nope it just means don't put them in postion too WIN IT!
It's going to be a interesting year. Tomorrow you get a Top Ten but it's only a start. You will also get my Pre Season Awards and biggest games of the year to look forward too..
UPDATE