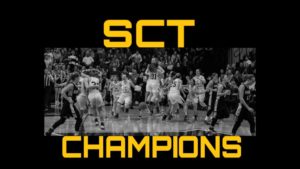 Today I offer up the first Shore Conference Ranking. A few things about my weekly ranking. I pay zero attention to what took place in the summer or fall scrimmages. The Pre Season Ranking is really about team personal. Once the season starts, the Ranking are based on which team does the best job with that personal…
1. Manasquan (0-0)- They start the year ranked #1 in the Shore, #1 in the State and #18 in the country for good reason. They have their entire team back from last years TOC and SCT runner up finish. It's the same team that beat the #2 team in this weeks Ranking. The difference and why they start at #1 is simple. They get back there starting center from there TOC/SCT CHAMPIONSHIP team back from 2 years ago, VICTORIA GALVAN.They also pick up the country's #16 rated wing player in the 2019 class according to ESPN.  Future Power 5 player LOLA MULLANEY has transferred in. They return the best combo of guards in the state. Dara Mabrey, Stella Clark and Addie Masonious are warriors and the most competive group of guards in all of New Jersey. But what makes them the favorite is they have the most talented player in the state in FAITH MASONIOUS. Lisa Kukoda could be looking at another SCT AND TOC TITLE her 3rd in 4 years.
2. St. Rose  (0-0)- In any other year they would start the year at #1. How do  you explain the #13 team in the country being #2 in there own Conference and state? Three words…THE SHORE CONFERENCE. This team on paper has no weakness. They have size and the best front court in New Jersey. They have 3 Division one guards on the perimeter in Jen Louro, Ellyn Stoll AND Mikayla Markham. Each has signed with or verbaled to a D1 school. They are also mega experienced and big time defenders and shooters. But it's the bench that is were this team has grown up.  First there most talented player is Lauren Lithgow and the explosive guard will move into the rotation. This will give them speed, scoring and most importantly another ball handler. But getting Alex Pendergrass back is just as  huge. Why? Because she is an elite rebounder and defender. She may also be the only player in New Jersey who can matchup with Faith Masonious and guard elite wing players. Joe Whalen is a master on game night, but his biggest asset is his ability to develop teams. St. Rose kids know if it's close he will have the answer.
3. RED BANK CATHOLIC (0-0)- Why do they start at #3 and #6 in the state? No team has done a better job in the area of Player Development. They are physically stronger and bigger. They have more strength an size at every position except center, that any team in the Shore. Josie Larkins has developed into a PLAYER OF THE YEAR canidiate. Rose Caverly some are calling the best point guard in New Jersey. Katie Rice just may be a Power 5 player and is becoming a superstar. Hayley Moore may be the teams leading scorer and Maureen Coakley has been there leading scorer and rebounder the past 2 years. But with the return of Tia Montagne who is fully recovered, this team becomes a scary group. Amanda Hart is still one of the most exciting players off the bench and baby Fabienne Eggenschwiler will give RBC some new blood and energy. Joe Montano with a seasoned group is at his best. No coach in the state is better at gaining a edge for their team on game night. This group could not only win it all, but can beat any team in the state.
4. St. John Vianney (0-0)- They will start the year ranked #11 in the USATODAY NATIONAL POLL and #4 in the state. Coach Karpell played a sick Pre-season schedule in a effort to get her talented inexperienced team ready. She also again will play the best schedule in the state again. Her career win total is as legit as it comes. 2016-17 HOOP GROUP PLAYER OF THE YEAR Kimi Evans has been around for a lot of those wins, which has included a SCT AND TOC TITLE. Evans is the most dominant player in the state. But she is not alone, Hartford bound Courtney Dorbinsky is not just battle tested, but has turned into a ALL SHORE type performer. Julia Ramos is the blood and guts and proved she can handle the brights. But it's not what's old but rather what's new, why come February, this may be the team to beat. Sajaba Bonner (J-Money) is a 6ft future superstar. Her athleticism and scoring and rebounding ability is next level. She is a nightmare matchup.  Sara Fruch is a rebounding, scoring and defensive dream for Coach Karpell. Bre Bellamy the 6'1″ forward can do it all. They are all D1 players and two are high majors. Maddie Doring finally will get her chance. The 6ft guard can not only score but is a tough defender and D1 lock. RIELY KEHOLE is almost forgotten even after signing with Dominican College. Hoop Group ALL Freshman 2015-16 member Rahmena Henderson becomes eligible in 30 days. This team is stacked and will go 12 DEEP…not much has changed folks
5. Rumson Fair Haven(0-0)- Dave Callahan will try to hold on to the legacy that Sir George left behind. They will start the year ranked #5 in the state. It won't be easy to stay there and the RFH community are getting ready to learn a lesson. It's not easy to creating a monster, because you have to feed it. Dave Callahan will try and feed it now. He will have two stars to lean on. Tori Hyduke and Hannah Scanlon, both are D1 players. SCANLON has clearly developed a few new skill sets and improved. This is huge for a team lacking in scoring, experience and a bench. Katie FOOS, if the RFH guards can find her, could have an explosive year. Meghan Volker, is a underrated defender and reliable scorer. She gained a ton of experience last season and will be counted on to provide leadership.  Mikayla McGARVEY, may step up and that could give RFH a real chance against the big girls. The bench will need to be developed. Not one player saw minutes in a meaningful game. Dave Callahan will not have the pressure of George SOURLIS, any win over a Top team will now be celebrated. RFH needs to win the games they should. Saddle Day River on Friday is one such game.
6. NEPTUNE (0-0)- Dezzy Allen gives Neptune a punchers chance every night. John Browns team returns the bulk of its core. They will start the year  ranked #15 in the state. Brianna Love is a talented player who has shown she can carry the team at times. But the lost of Henderson is a real problem. Somebody will have to fill that void. DEZZY Allen was asked to do it all last year. Does she have to more to the point now? It may happen. They will start the year ranked #15 in the state. They also watched RBC move out of their division. This has opened up a clear path to a divisional title. Expect Alexis Bennett to have a banner year shooting the ball. But she will now help out with the ball handling duties as well. NEPTUNE will need to work very hard to hang on to this and their state Ranking.
7. Middletown South (0-0)- Tom Brennan is back and that means South will be prepared and defend. They will start the year out ranked #8 in the state.  Hayley Dolonzo is back and that softens the blow of losing Stephaine Karcz. She will get major support from do it all 6'o" freshman Kayla Richardson. Richardson they hope will be double figure scorer and a leading rebounder. Alexandra Balsamo had a breakout YEAR  last season and hopes to build on that. These three will be the backbone for Tom Brennan's return. But he will need Isla Brennan to run the show and compete against the elite point guards in the Shore, if they wish to make any noise. Eve Prive the 6'2″ post player will be added size and Sam Kennan hopes to do the same. Freshman Stephaine Mayerhoffer has been a major surprise and her development could not have come at a better time.  MIDDLETOWN is in a division with gym rats and highly competitive kids. They will need to be the same this year with the divisional move. Hanging on to their state ranking will be a huge task to say the least.
8. Donovan Catholic (0-0) Jerry Bruno's team has been in the Top Ten just about every year. But getting to elite status has been goal. They now have real fire power. There Freshman class is the best in the state. They return three proven scorers in Molly Collins, Alyssa Hirschy and Melissa Buxton and have real experience on the roster. They have speed, shooting, size and depth on the bench. Transfer Angelique Gathers  is a major addition to this team. She give them toughness, scoring, rebounding and post defense. If this group can share the ball and defend. They could find themselves in the Top 20.
9. Marlboro- (0-0) They again will play an off the charts non conference scheduled. They have two D1 players. Molly Weiss who has turned down two D1 0ffers and Jr. Jess Board who will be heavily recruited. Weiss is a Top 5 point guard in the Shore. Board was the 2015-16 HOOP GROUP MOST IMPROVED PLAYER.  Last year they were close to breaking though and finished in the Top 10 .Theresa Besso is underrated and will sneak up on people. If she can have a breakout year, Marlboro can do what they did last year…surprise everyone. This is a team that if it can find a way to rebound could sit in the Top Ten all year.
10.  Point Pleasant Boro (0-0) you have to go back to the Kelly Hughes years to see Point in the Top Ten..welcome back. Now keeping this spot will not be easy. Ally Lasson and Megan Hughes will both be playing D1 basketball next year. They also will need to carry the scoring and rebounding load. Freshman Kate leturgez has played at the highest level of AAU. She will give Point  much needed relief in the front court. She will rebound and fight in the post. This group can move up in the ranking…but it won't be easy.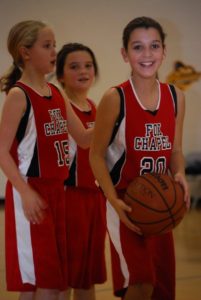 …CAN YOU GUESS WHO?
How the others see it…. in the Shore and the State
ASVBURY PARK PRESS Shore Conference Top 10…
http://www.app.com/story/sports/high-school/basketball/2016/12/15/girls-basketball-top-players-watch-season/95468506/
STAR LEDGER STATE TOP 20… http://highschoolsports.nj.com/news/article/6551500842630666927/girls-basketball-the-njcom-preseason-top-20-2016-1
*Gregg Lerner is wrapping up football… but my guess is we will have a Top 10 soon.
2016-17 PRE -SEASON AWARDS
COACH OF THE YEAR- JERRY BRUNO- DONOVAN CATHOLIC HIG SCHOOL
PLAYER OF THE YEAR- KIMI EVANS– ST. JOHN VIANNEY HIGH SCHOOL
FRESHMAN OF THE YEAR– KAYLA RICHARDSON– MIDDLETOWN SOUTH H.S.
MOST IMPROVED PLAYER– SHANNON McCoy– BARNAGET HIGH SCHOOL
DEFENSIVE PLAYER OF THE YEAR– JEN LOURO– ST. ROSE HIGH SCHOOL
2016-17 FIRST TEAM ALL SHORE
JOSIE LARKINS-SR.- RED BANK CATHOLIC H.S
HANNAN SCANLON-SR.-RUMSON FAIR HEAVEN H.S.
DEZZY ALLEN-SR. NEPTUNE HIGH SCHOOL
DARA MABREY-JR-MANASQUAN HIGH SCHOOL
FAITH MASONIOUS-SOPHMORE- MANASQUAN HIGH SCHOOL
2016-17 ALL FRESHMAN TEAM
PAIGE SLAVEN-5'6″-COMBO GUARD- DONOVAN CATHOLIC H.S.
KAROLINA JARUSEVICIUTE–6'0″-FORWARD- DONOVAN CATHOLIC H.S.
KEMARI REYNOLDS-5'7″-POINT GUARD- MANCHESTER H.S.
MOLLY LYNCH– 5'7″- POINT GUARD- ST. ROSE HIGH SCHOOL
FABIENNE EGGENSCHWILER-SWING- RED BANK CATHOLIC H.S.
*CAMRYN FOLTZ IS INJURIED AND CURRENTLY OUT…
TEN DATES THAT CANNOT BE INGNORED
12/17- FESTIVAL OF LIGHTS AT MATAWAN MIDDLE SCHOOL…kicks off with #5 RFH taking on #11 Saddle Day River
12/17- THE WOBM AT PINE BELT AREA.. its a wide open field
12/17- National Christian@SJV…did you expect anything different from Dawn Karpell
12/20- Manasquan @RBC the two heavy-weights meet in a divisional matchup
1/8-Manasquan@Long Island Luthern….two of the best in the Tri State
1/13- Christ the King @SJV…the two national powers meet.
1/17- SJV@RFH…two top 5 teams in New Jersey meet.
1/17- Point Boro@Donovan Catholic…for Ocean County #1 ranking
1/24- SJV@RBC…yes Dawn Karpell is afraid of no one.
1/28- Donovan Catholic@Neptune…Donovan could be playing for a state ranking.
1/29- COACHES CHOICE NJ/PA…THE EVENT OF THE YEAR…MEGA EVENT!
2/4- RFH@Manasquan…it could be for seeding in the state Group 2 Tourney
2/11- St. Rose@Manasquan…#1 and #2 in the state could be playing for a National Title.