Shore Conference Mid-Season AWARDS-
The Mid Season awards are here and like every year there is no guarantee the post season awards will end up the same. But for now these are the players that have made the biggest impact on there teams   . I have decided we will add a new award to this season …Comeback player of the year. There is always a difference of opinion when it comes to these type awards. The biggest problem is that many of the players play different levels of competition, so their stats and accomplishments are often  over looked or exaggerrated
PLAYER OF THE YEAR-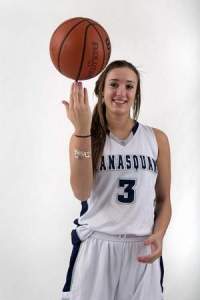 MARINA MABREY- MANASQUAN- SENIOR-
When you think about what she has done this year against the level of competition she has faced. There can be no other choice. Her performances against SJV and RFH along make her the early favorite.
FRESHMAN OF THE YEAR-
LOVING MARSICANO- ST. ROSE-FRESHMAN
No freshman has had a bigger impact 'on their team as Loving's to this point. Her 19 point 10 rebound game vs Holmdel last week was by far the best performance by a freshman in a BIG game this year.
COACH OF THE YEAR-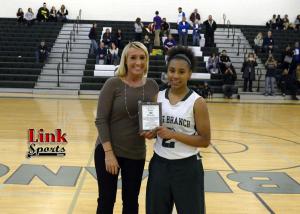 SHANNON COYLE- LONG BRANCH HIGH SCHOOL
What she has done with program is nothing short of amazing. A real case could be made this is the best coaching job we have seen in the past ten years, if things hold up.
MOST IMPROVED PLAYER-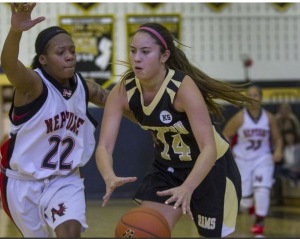 BIANCA NICOLINI- SOUTHERN HIGH SCHOOL- JUNIOR
Has been the surprise player of the year to this point, as she had some monster games. She is averaging 16 points, 6 rebounds and 3 assists a game.
*special note- I did not consider Kat Phipps and Desiree Allen could easily have been my choice.
UPCOMING PLAYER-
SIDNEY SABINO- RUMSON-FAIR-HEAVEN- JUNIOR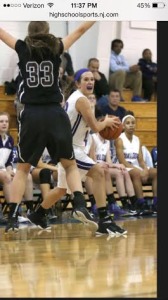 Sid Sabino's stock continues to rise. She is shooting over 50% from the 3 point line this season. Yesterday at the Bulldog Classic she went 6-9 from down town. There is no question she will be one of the most in demand shooters in the state.
COMEBACK PLAYER OF THE YEAR-(this will be the first year we give this award out)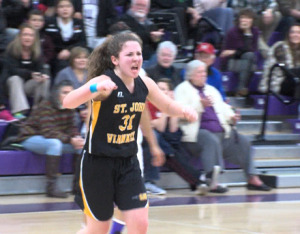 TINA LEBRON- ST. JOHN VIANNEY- JUNIOR
This is easiest decision of all the awards. Tina Lebron just may be the story of the year. She has come back from a ACL injury and has been the missing piece to the SJV team.
MID- SEASON FIRST TEAM ALL SHORE
MARINA MABREY-MANASQUAN-SENIOR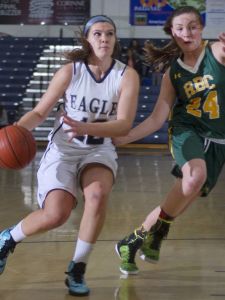 Has been even better this year
STEPHANIE KARCZ-MIDDLETOWN SOUTH- JUNIOR
KELLY CAMPBELL-SJV-JUNIOR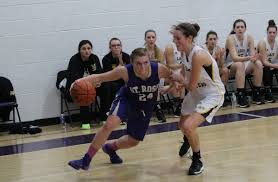 The numbers are off the charts
KAT PHIPPS-ST. ROSE-SENIOR
JESS LOURO-ST. ROSE
MID-SEASON ALL SHORE 2ND TEAM-(6 players)
GRACE STANT– RFH-SENIOR
KELLY CROUCH–SJV-JUNIOR
KIMI EVANS-SJV–SOPHOMORE
ALEX BARAZOTTI– RBC- SENIOR
Marajiah Bacon,- DONOVAN CATHOLIC
MID SEASON-ALL FRESHMAN TEAM–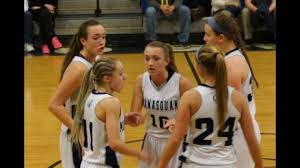 DARA MABREY-MANASQUAN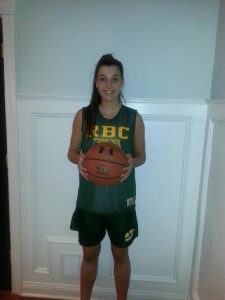 KATIE RICE–RBC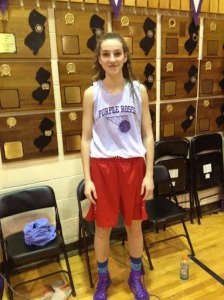 LOVING MASICANO– ST. ROSE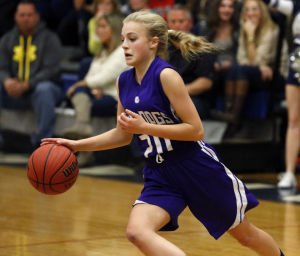 TORI HYDUKE–RFH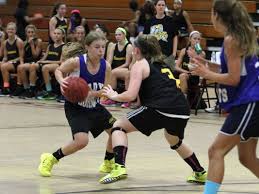 CHRISTINA ANTONAKAKIS– HOLMDEL
TOMORROW- NEW TOP TEN…WEEKLY  AWARDS…BULLDOG CHALLENGE RE-CAP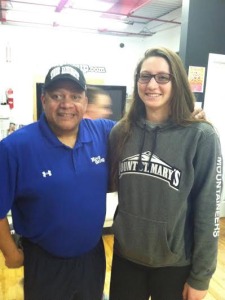 LOOK WHAT I FINALLY GOT TODAY….KUSTER AND ME:)