This weeks Top 10 Poll will have a few changes. One thing was made crystal clear last week and that is Joe Whalen's St. Rose team is as legitimate as they come. There were some doubts surrounding St. Rose, do to the quality of competition they faced early in the season. They were blowing out the weaker competition and some cried foul. But now St. Rose is blowing out the good teams as well. Now the question is are they the best team in the Shore Conference? Holmdel drops out of the Top 10. This has more to do with the quality of competition more anything else. Holmdel took on three of the best teams in the state and got kicked around. There is no question teams 7-10 would not have fared much better. No questioned they are being penalized for playing a demanding schedule. YET you must win or be competitive in some of those games to get credit.
WEEK SIX TOP TEN POLL
1. St. John Vianney– Clearly the team to beat these days DEFEATED #9 MORRIS CATH

2. St. Rose– Joe Whelan and his team put all doubts to rest…they are legit as it gets.
3. Manasquan– Marina got lots of help on Sunday and that's a good sign. DEFEATED #14 NEW PROVIDENCE

4. Rumson– They are the hottest team in the state
5. Neptune– John Brown is proving he is one of the best on the sidelines
6. Middletown– they are still defending and still play as a team
7. Southern– Gabby Davis and Bianca Nicolini are waiting for another chance to prove they are real
8. RBC– here come the Yankees and they are getting better each day…dangerous group!

9. Donovan Catholic– they have been solid and consistent all year
10. Marlboro– it's  been a fun year but come next week this Ranking could be a thing of the past.
HERE HOW THE REST OF THE STATE SEE'S IT.
NJ.COM-http://highschoolsports.nj.com/news/article/1092456160199508651/shore-conference-girls-basketball-rankings-jan-20/
GREG LERNER-http://www.msgvarsity.com/power-rankings-nj-girls-basketball-1-14-1.1672768
CHRIS PARKER(asbury park press)- http://www.app.com/story/sports/high-school/basketball/2015/01/17/asbury-park-press-girls-basketball-top/21872031/
PLAYER OF THE WEEK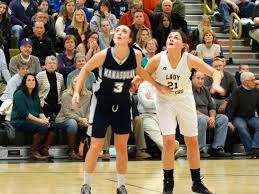 Marina Mabrey- Manasquan- Senior
All she did last week was score 40 points against Holmdel to end any hopes of a upset by Holmdel. Then on Sunday against #14 New Providence she had 27 points in the win. This is her 2nd time winning the award and she is simply on a different level than everyone. Marina like her sister Michaela did in 2012 is bidding to become the easy choice for Hoop Group Shore Player of the year.
FRESHMAN OF THE WEEK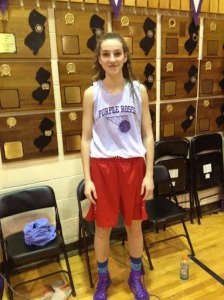 St. Rose has a future Star on there hands
Elizabeth "lovings" Marsicano– St. Rose
This is the 2nd week in a row she has won the award and that puts her firmly at the top of the list for Freshman of the Year. Against then #6 Holmdel Loving had the performance of the year for a freshman to date. She had 19 points and 10 rebounds…enough said!
 COACH OF THE WEEK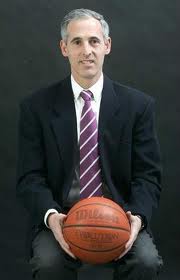 He got it done for a lot of kids Sunday
George Sourlis- Rumson Fair-Haven
His team is the hottest team in the state right now. But this is not why he is our Coach of the week. His Bulldog Challenge was a total hit across the board. Despite the entire state cancelling events on Sunday due to weather, the Bulldog Challenge went off without a hitch. The crowds were better than expected, the media coverage was Wall to Wall (Greg Lerner alone makes the event big,  MSG, NJ.COM, Chris Parker of the Asbury Park Press and so many others) and a number of college coaches made the trip. Bravo to Coach Sourlis for making it happen for so many kids…
TEAM OF THE WEEK
ST. ROSE-
Joe Whalen's team shut a lot of people up last week. First they ran Holmdel out of the gym with a dominating 79-52 performance and then they followed that up with a win over powerhouse Regis Jesuit (CO).
WIN OF THE WEEK
 ST ROSE HIGH SCHOOL

JOE WHALEN'S  TEAM proved they are not just front runners last week. Trailing with 2 minutes left in the game, they proved…. good teams find a way to WIN as they beat Regis Jesuit (CO) 51-42.
SURPRISE PLAYER OF THE WEEK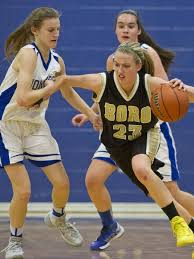 Megan Hughes- POINT BRORO HIGH SCHOOL- Sophomore
To call last seasons All Freshman Team member Megan Hughes a surprise is just that a surprise. But remember she is playing at a school that doesn't get much media attention. Hughes blew up last week as had 25 points against Lakewood and 15 against Barnaget. Megan Hughes had 20 point game earlier in the season against then #Manasquan. No question she is one of the best under-classmen in the Shore and a future D1 player.
MESSAGE TO SHORE FANS…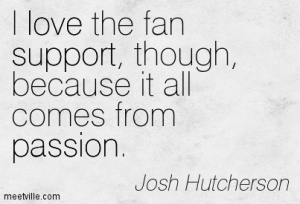 – With the weather being such a major issue Sunday. Many  fans up North found getting to the game impossible, myself included. Some College coaches also found themselves stuck with no way of attending. When Coach Brain Sansone tells you he is turning around then you know its bad..LOL. But Shore Conference fans got out somehow and gave this event real support. The teams that made the trip could have easily said no dice and cancelled their games. But they didn't and for that I say BRAVO . There are some lost souls out there who complained about the score of the games and ticket prices. But those people simply do not get it or more importantly don't care. These events are about giving kids a chance to play on a big stage in front of crowds, coaches and media. For some young ladies this may be there last chance to do so and that's why these events matter…So to the Shore folks I say this…its not about if your team won or lost …its about supporting all our young ladies….keep up the good work because you are not only the best basketball conference in the country but you are the BEST FANS AS WELL AND SUNDAY YOU AGAIN PROVED THAT!