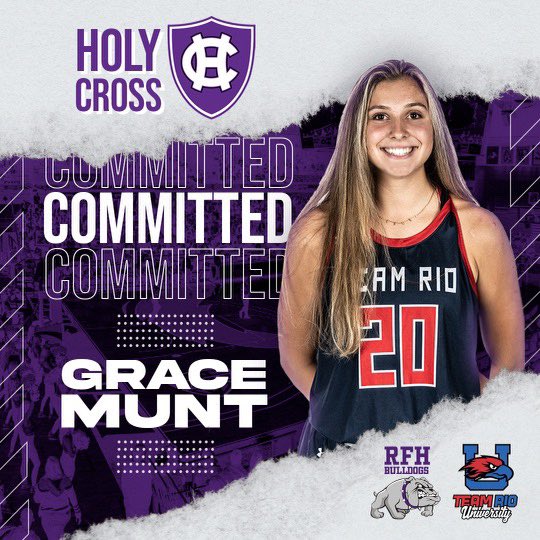 I have never met any kid like Grace Munt. Her goodness defies logic. Her families kindness make me blush. You see, when you hear kids are spoiled, mean spirited and selfish. I can only tell you, then you haven't met Grace Munt. When you hear parents are meddling and out of control. All I say is you haven't the met the Eric and Colleen Munt. You see the Munt family are proof they are still good people in youth sports. They are proof not everyone has lost perspective. It's also the reason that GRACE MUNT has been able to over so much adversity and give HOLY CROSS OF THE PATRIOT LEAGUE A VERBAL COMMITMENT.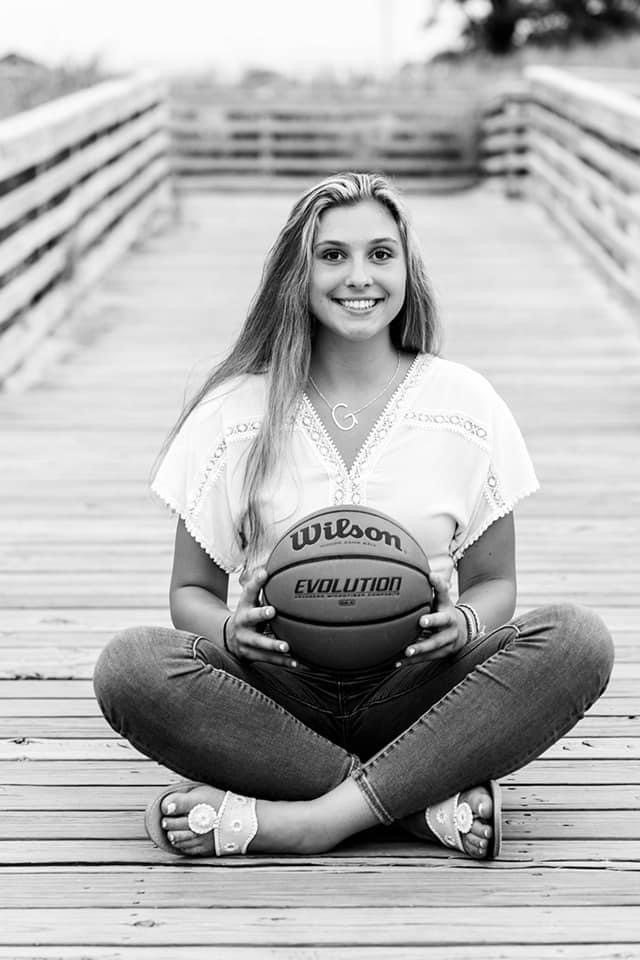 I do not believe there is more well liked kid than Grace Munt. She is that rare kid in times of jealousy and bullying. The players from other teams and programs embrace her as one of their own. Every coach who meets Grace says these words. She is a program kid in every sense of the word. You want Grace Munt and her family wearing your school colors. They are people who have not been spoiled by the underbelly of grassroots basketball. They are people who don't believe you have to walk over bodies to be successful or happy. They figured out long ago there is enough room for everyone to shine and GRACE MUNT has shined like a beautiful star in the night. She has beat back so much adversity that it's almost a wonder she has not lost her spirit and desire. She has been though more adversity than maybe any kid I have ever known in all my years. Yet you would never know it.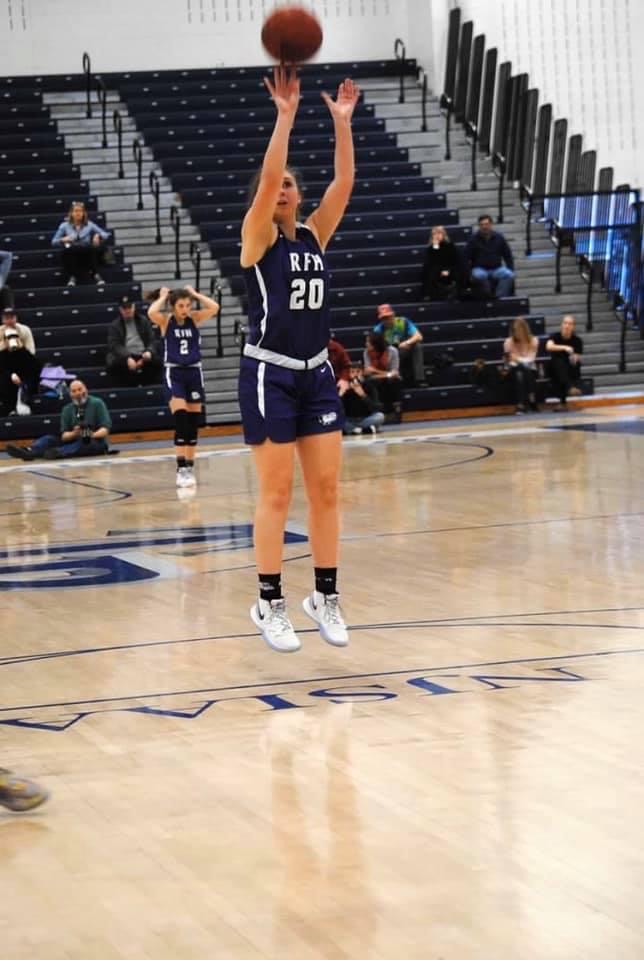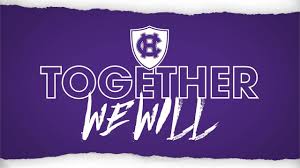 When Grace Munt decided to leave her local AAU team I was worried. She had played for a team with her friends from her town of Rumson. They trained hard learned the fundamentals of the game. The players were taught to play as a team. They didn't play a million games. There was true understanding of what AAU should be, get better, play with friends and enjoy the experience. Steve Heath is a teacher and a true mentor. It was he who taught Grace Munt how to play this game. He and the NJ Lions have have more to do with Grace Munt's success than anyone else. But the basketball world has changed. Now it is imperative that a kid finds a AAU team that helps them gain exposure and attention in order to be recruited.. Even at the expense of quality coaching and happiness. So when Grace Munt told me she was entering the " REAL" AAU world. I was worried, I thought frankly she and her family were to good for the ugliness and drama of AAU basketball. I called her high school coach Dave Cahalan and told him it was a mistake. I told her father AAU was the worse and Grace was too good of a kid to be part of such a crazy world. But her father, I will never his words "Tiny Grace can take care of herself" he was right. Because if there is one thing we all know now Grace Munt can adopt to any environment.
GRACE MUNT, was a skinny hard working athletic freshman. She came off the bench for Dave Callahan's RFH team. Coach Callahan told me she was going to be one of the best players in the state. But Coach Callahan thinks all his kids are special. I'm really not sure If I've ever met anyone who believes in his kids more. But after Grace Munt's freshman year. Many believed she could be one of the best to ever wear a RFH uniform.
"I asked her to play the point guard and it all came together for her. Grace became a leader that year, I made her a Captain because of her work ethic and talent… and she excelled" Coach Callahan, RFH Head Coach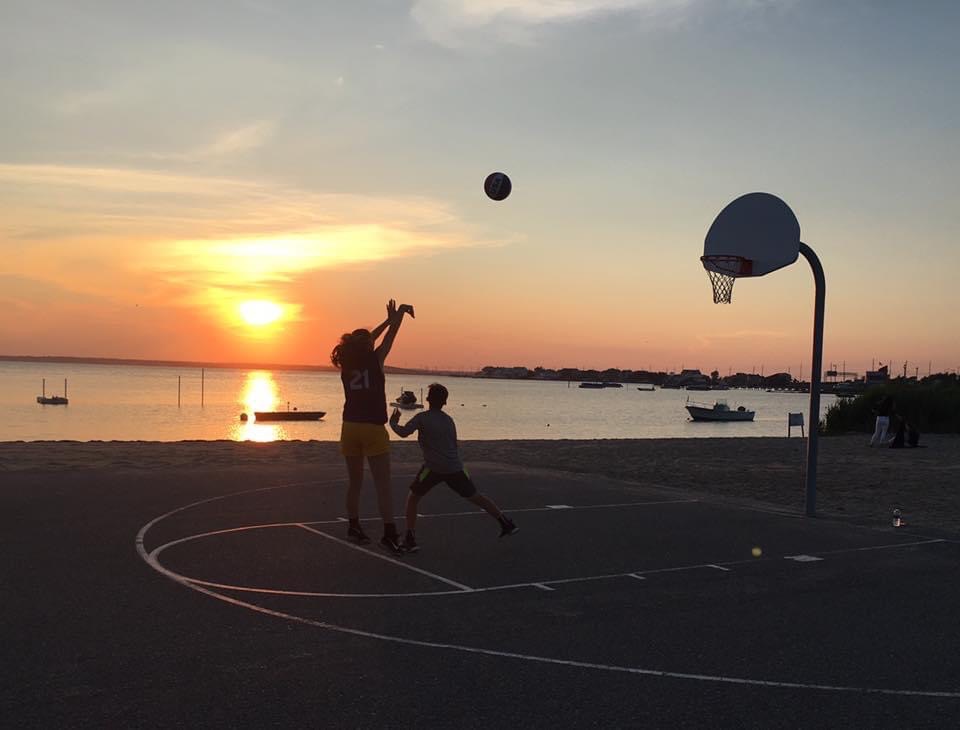 To start Grace Munt's Sophomore year, Dave Callahan ran into some trouble. He didn't have a point guard. So he decided to play his star sophomore Grace Munt at the point. Everyone was surprised by this move. Many believed it would be a disaster. Many believed it was not fair to Grace to be asked to replace one of the all time greats in Tori Hyduke. But Grace Munt, like she does with everything else; embraced the position change. It meant making real sacrifices in her game. It meant serving her teammates and helping her teammates grow at her expense. But it turns out, it just may have been the best thing to ever happen to Grace. She became a floor general, an elite passer and next level ball hander. She also helped RFH become the surprise team of the season. Despite losing First Team All State point guard Tori Hyduke, RFH had a great season. They won 19 games and lost in the State Group 2 final to eventual TOC Champs Manchester. Dave Cahalan was named Coach of The Year and RFH was considered one of the teams to beat the coming season. All because Grace Munt showed adversity is something you beat back with toughness and a willingness to sacrifice.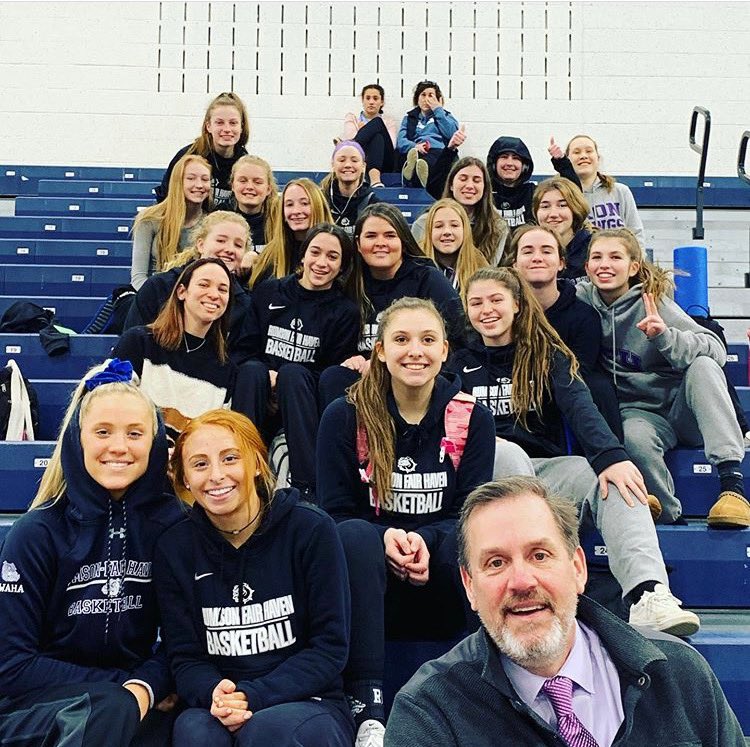 RFH went into last year thinking they could win everything. They felt there team had all the pieces in place. Grace Munt was considered by all as a future 1st Team All Shore Player. They had added future 1st Team All Shore point guard Paige Slaven. Meaning Grace could go back to her natural wing position and take all those point guards skills with her. She had grown to 5'11" and her body had filled out. That skinny kid of two years ago was a distance memory. Now Grace Munt was a physical force to be dealt with. That was until there star Grace Munt injured her shoulder and needed surgery. It seemed all the teams hopes and dreams went up in smoke. But adversity is something that doesn't seem to affect the Munt family. Not once did I see Grace Munt look down or concerned. The family felt it was a minor set back. They went to every RFH game and rooted as if there daughter was playing. I personally couldn't believe they went to road games. But like everyone knows the Munt family is different. It's the only reason to explain what happen next.
When RFH surprised everyone again, by starting the season unranked in the Shore to becoming a Top 5 team in the Shore and Top 20 team in the state. Everyone started thinking, what if Grace Munt comes back. I told Grace and the family to focus getting ready for the AAU season. I told her college coaches are going to want to see her. But Grace Munt and her family wanted Grace Munt to do what was right by her teammates. So she returned to play for RFH for the state tournament. Everyone was excited until she hurt her other shoulder. It was surreal when I got the call. I was angry and upset. I couldn't believe this was happening. It was a freak injury that nobody could have possibly predicted. But it ended Grace Munt's season and ended RFH's hopes for a first SCT title. It also put her AAU season in front of college coaches in real jeopardy. It was a true dose of reality. But once again Grace Munt did not seem affected by any of this.. it was back to therapy.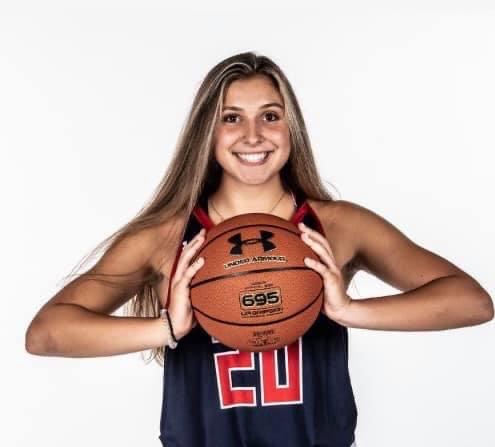 GRACE MUNT is a mainstay for Team Rio. She has played any role they have asked her and thrived in it. She knows AAU can be so often about selfish play. Yet she has never warped into that style of play. Even when facing the adversity of coming off a injury and Covid 19 talking away her summer live recruiting period. She never tried to steal the spotlight in order to boost her profile. When at times it would have served her interest. Even during a time when schools that had offered her were questioning her health. It would have been easy for Grace Munt to turn into what I like to call a pig. Something most kids would've done out of survival. She never considered doing that. She knew the Team Rio offense didn't showcase her offensive talents. Yet unlike most star players. She didn't change teams, rather she changed her game to fit her teammates…NOT COLLEGE COACHES. They say adversity reveals character. Well nobody showed more character than Grace Munt did this summer. It's why she is now at going to HOLY CROSS UNIVERSITY.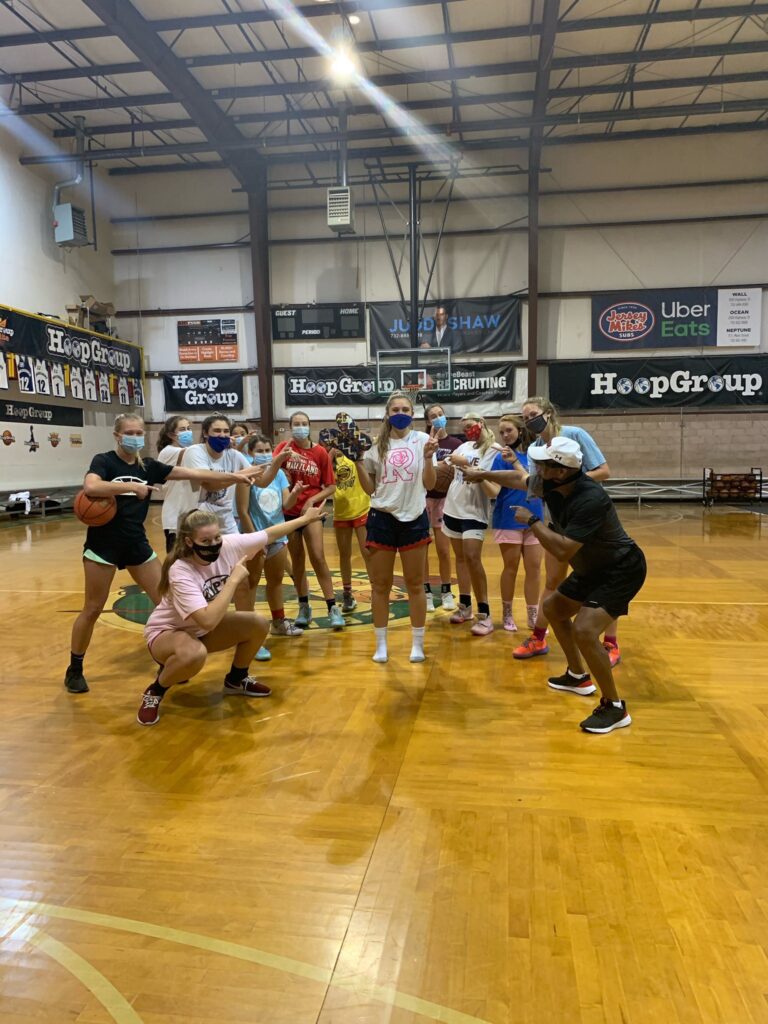 GRACE MUNT, had an idea of what school she was going to attend. It was pretty much decided upon, long ago. The only thing left was to take the SAT's, except every time she decided to take them. They were cancelled because of the Covid 19 virus and it put Grace Munt's recruiting on own…lucky Holy Cross. Because during these holding period. I once asked Grace Munt's dad a question. I said "is there any chance Grace would consider another school" He said I don't know, I will ask her. Then her told me, "the only Patriot School she would consider is Holy Cross".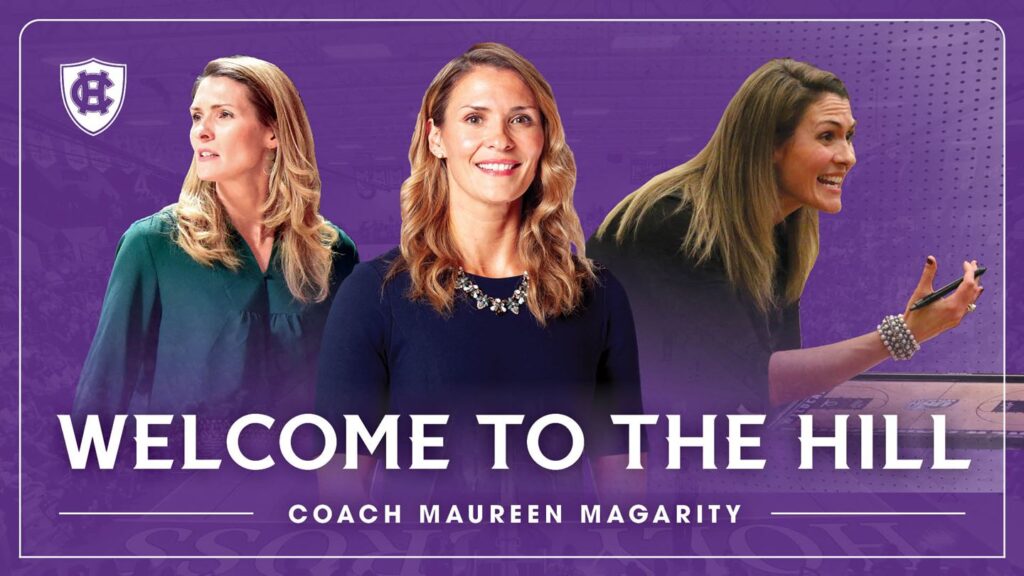 MAUREEN MAGARITY just got the job at Holy Cross 3 months ago. She was trying to play catch up. She asked about a few players. I told her Grace Munt had not committed yet. I also told her she probably couldn't get her but make a call. She did and it was a zoom call. It was on that very day, Grace Munt and Coach Magarity made a connection. It was a whirlwind romance that end with Grace Munt saying I do to Holy Cross University. It's been a long winding road for Grace Munt.. But now she can sit back and knowing she has overcome every roadblock put in front of her. She has done it with such class and grace, but what else did we expect?….AND HOLY CROSS KNOWS THIS BETTER THAN ANYONE….CONGRATS TO THE MUNT'S!
MY THOUGHTS ON GRACE MUNT