There are kids who are different. They think differently, act differently and perform differently. Their goals are different. They walk in their own footsteps and they see more clearly. They have a vision that can see miles ahead down the road. These are TRAILBLAZERS and they do things on their own terms. The biggest trailblazer in the Shore Conference the last 3 years has been CHLOE TETER. Last night, she started a new trail that led her to NYU as she gave the D3 National Power a verbal commitment.
CHLOE TETER has never been like everyone else. More importantly she has never wanted to be like everyone else. She has red hair that shines like a bright fire and a smile that is infectious. It's almost impossible not to notice her. Just like it's impossible not to notice her, Chloe Teter does things unlike any kid I've known in all my years. She is a kid who has never paid much attention to the naysayers. Those people who could not dream the way she could. Those people who could not believe the way she could. You see Trailblazers don't see roadblocks. Trailblazers hit the road and never look back. They also have this deep rooted confidence. Nothing is a setback. They seem to always think a reward awaits them down the road. Chloe Teter has always been that kid who knew something great was up ahead; down the road. What else can explain her journey to NYU?
When Chloe Teter was an 8th grader, she was not considered a great player; nobody knew her name. She was like many kids, searching to find herself in the basketball world. So when she tried out for the 2021 Shoreshots, she didn't have a reputation to lean on. What she did have was a burning desire to be part of something great. She also had a little luck because Tracey Sabino was building, at that very time, the best AAU team in decades. Tracey Sabino also was looking for kids with a passion for training, development and competition. These were all the things right up Chloe Teter's alley. But many believe the team was too strong for Chole and that she would never shine or be an important piece of the puzzle. But Chloe Teter, remember I told you, is a trailblazer and trailblazers don't listen too much to those who can't see the future. It's why Chloe Teter joined the Shoreshots and the rest is history. It is why this summer she was the best player in a Shoreshots uniform. It was why out of all the remaining Shoreshots, she had the most Division-One offers. You see, Chloe Teter never allowed anyone except her herself to decide her future.
When Chloe Teter decided to attend RBR, she was told nobody would find her there. Nobody would pay much attention to her team. They told her she'd never play in the big games. That the college coaches would never attend her games. The media would never cover their games. RBR was the local running joke, and she would become part of it. They said RBR would never be mentioned in the same breath as RBC, win a divisional title or be ranked in the state. But, as I told you, trailblazers have a different agenda than most. So when another person much like herself became the head coach at RBR, Chloe Teter got lucky once again. John Turhan is a trailblazer as well. He is somebody that loves doing the impossible. He loves when people say something cannot be done. It is why many believe he is the best coach in Shore history… he certainly has made the case in his short 3 years at RBR. All those things that people said RBR would never do, Coach Turhan and Chloe Teter have done them all. They have won that Divisional Title for the first time since George Washington was president. They have been ranked in the state. College Coaches and media now come to their games. As far as their local rival is concerned, well all RBR did was pull off the greatest upset in SCT history by beating RBC on their home floor. A game Coach Truhan predicted his team would win. RBR is no longer a joke. They are a problem, they are no longer everyone's lovable losers. Now folks don't seem to like them very much….THAT'S BECAUSE TWO TRAILBLAZERS ARE ALWAYS BETTER THAN ONE!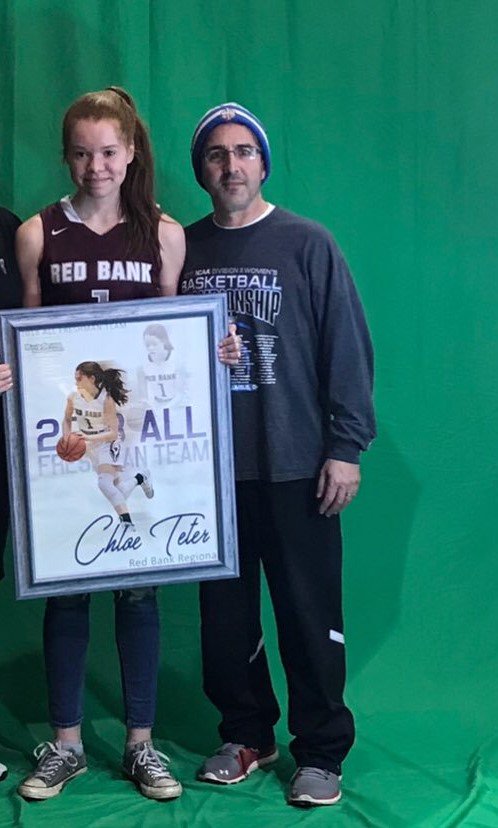 Now Chloe Teter is a brand name. She shocked everyone when made the All Freshman First Team. She shocked everyone in her first high school game by making a game winning three at the buzzer. She has been named ALL DIVISION AND ALL SHORE. Her AAU team is the best there ever was… Chloe Teter has painted a masterpiece the last 3 years. But she has some unfinished business at RBR. For instance, there is another division title to win, a state title, more state ranking and her 1,000th point. These are things that will cement her legacy. But it's clear one day Chloe Teter will walk into the RBR gym and her uniform will hang alongside Coach Truhan's name. It's only right because the two have done what can only be considered the best rebuilding job in Shore history…that's a fact.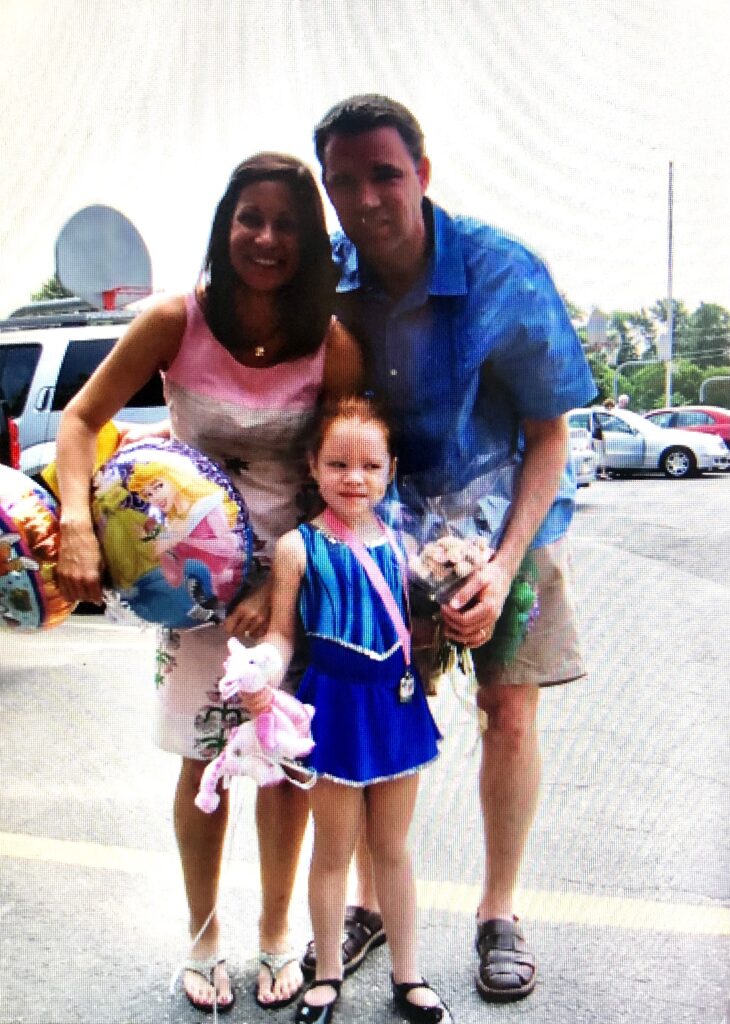 All Trailblazers have people in the background guiding their hopes and dreams. These are the people who stand by them when things get rough. Mike Teter and Christia Teter have been rocks for Chloe Teter. They have watched her grow into a confident alpha female. They have allowed her to take all these risks along the way. "WITHOUT RISK THERE IS NO REWARD". They have seen the tears and the pain along the way. They know the journey their daughter has taken has been with so many sacrifices. Yet they made them all with her. When the decision came for Chloe to choose a school. The family made it clear to their daughter. Do not give back a drop on the educational side. Christa Teter is a teacher and values education. Mike Teter has seen the bad side of kids not valuing education growing up. He is not a rich spoiled kid, who lived a life of privilege. Both parents understand you must fill your cup with real life experience and a quality education. It is why they told their daughter, you must pick the right school. Not the school that offers only the scholarship. It is why Chloe Teter walked away from Division One offers right into the arms of NYU…Mike and Christa Teter are also Trailblazing parents.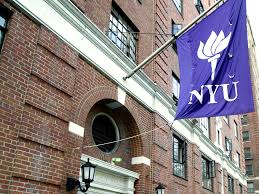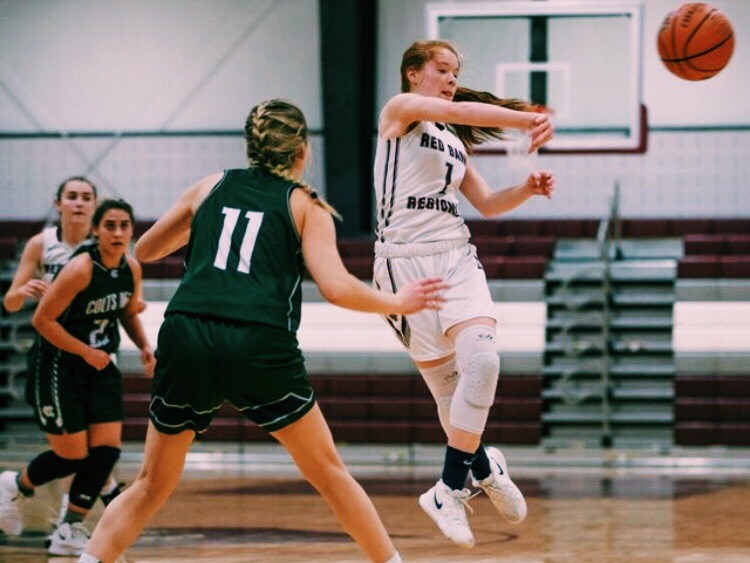 NYU did what few schools are willing to do these days; they allowed Chloe to dance with the big dogs. They stood in the background whispering sweet love songs in her ear while others talked about basketball and bragging about playing Division One basketball. NYU knew Chloe Teter was different. When people told them they couldn't get a kid like Teter… they smiled and went about the business of recruiting. I have known the staff since Katie Foos started playing for them. Katie Foos played at RFH and went from a nice kid to a great player in college. She bleeds the purple and NYU basketball. So one day after Dr. Foos saved me yet again from more knee problems. His wife and I got to talking. She asked where Chloe Teter was in her recruiting process. I told her…"she refuses to bend on the education part". I told her there was one Ivy league school that was holding up her recruiting. Then Kathy Foos did something for the NYU staff, that same staff that took her daughter into their arms and turned her into a college star. Kathy made them star recruiters, because she called the Teter family. She explained that Chloe and NYU would be a pair made in heaven. That phone call sealed the deal. It was the last piece to the puzzle. Kathy Foos said the words the family needed to hear… and just like that NYU had beaten all those D1 schools with the big gyms, big budgets… and Chloe now will be wearing a NYU for the next 4 years.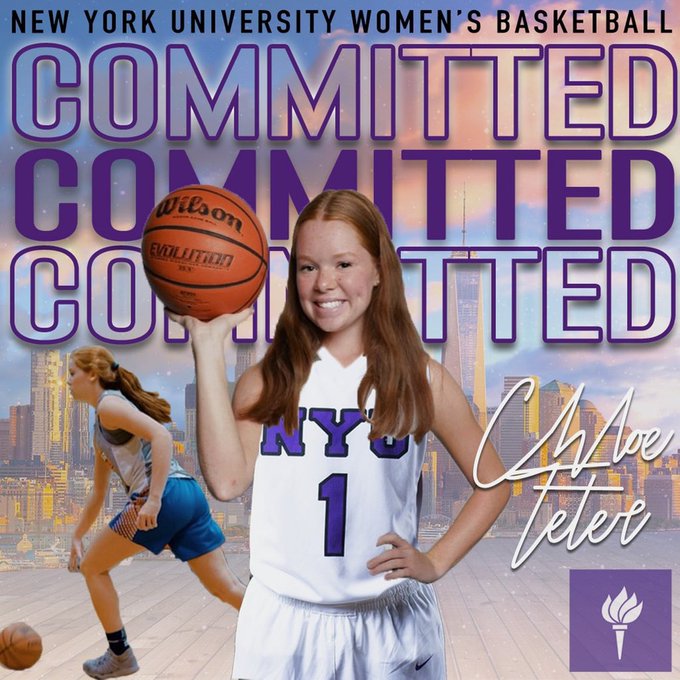 NYU is a D3 powerhouse, it is a program that has everything Chloe Teter is looking for. They play for not just chips, they play for the biggest chip of them all…THE NATIONAL CHAMPIONSHIP. They pack their arena and are getting a new state of art arena, ready for Chloe's freshman year. They travel the country and play in the best D3 conference in all of America. They have three full time coaches on staff, and a strength and conditioning coach. They are located in the biggest city in the world. You see NYU is one of the best programs in the country. I am talking about any level of basketball. Chloe Teter is an off the charts student and NYU is an off the charts school. It's a place where greatness lives and grows. It's a place that is known for producing some of the greatest Trailblazers in this country…. so it's only natural that… CHLOE TETER BECOMES PART OF THE NYU FAMILY… CONGRATS TO CHLOE TETER….her new nickname….NO SHORTCUT TETER.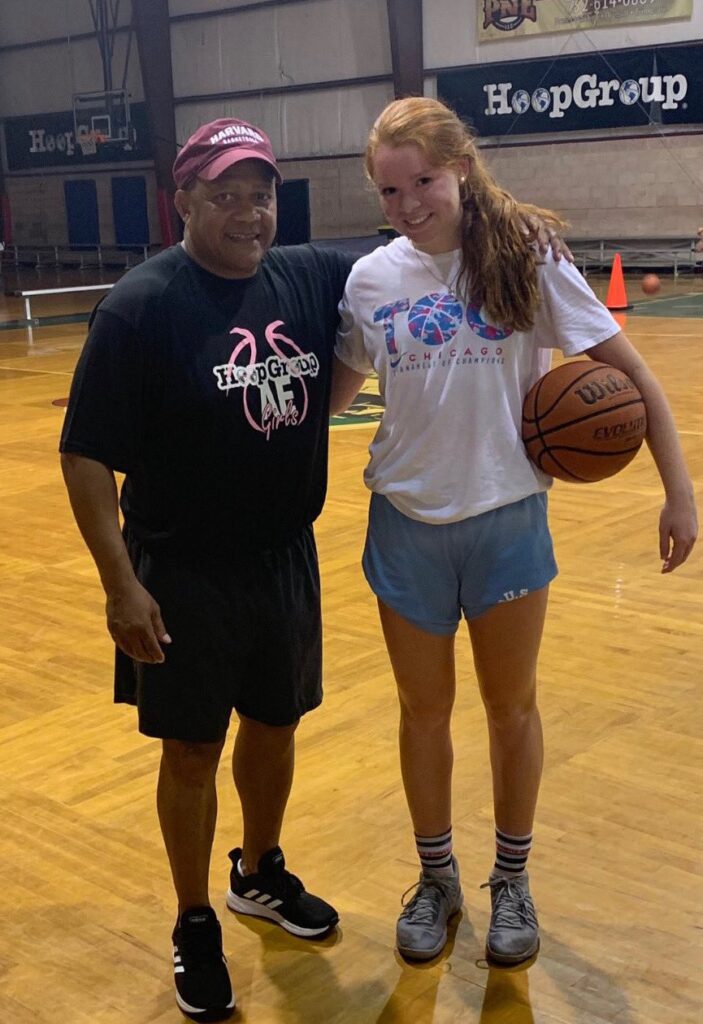 MY THOUGHTS ON CHLOE TETER'S VERBAL COMMITMENT!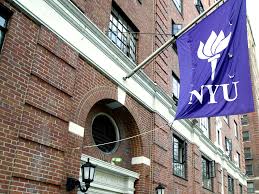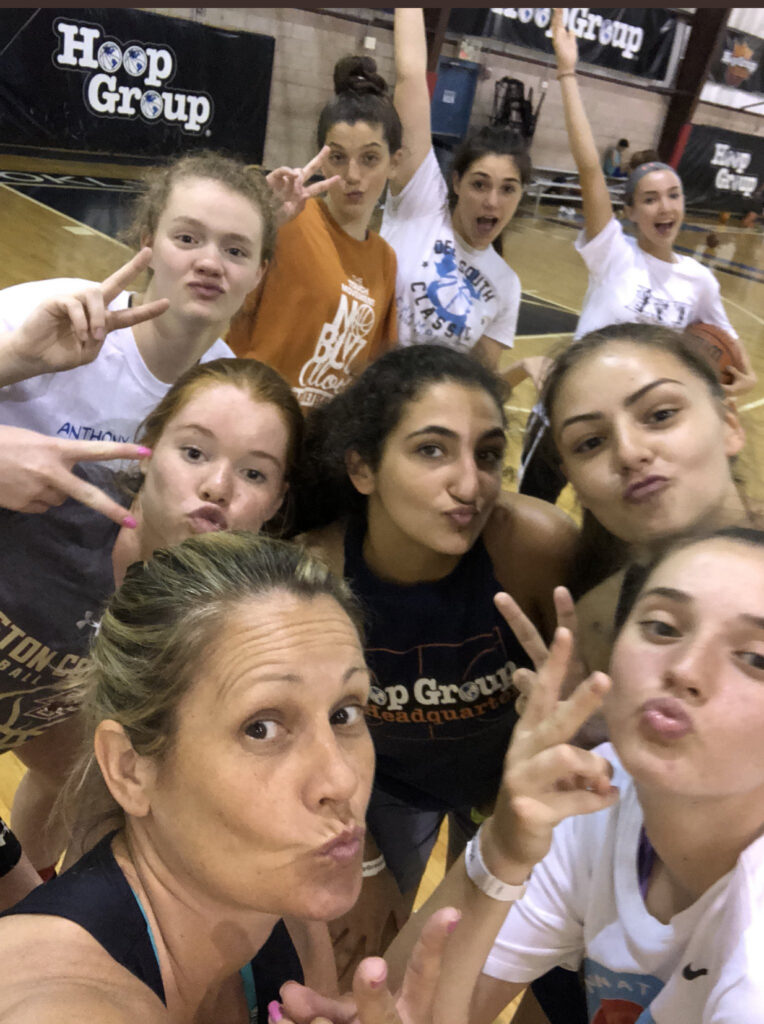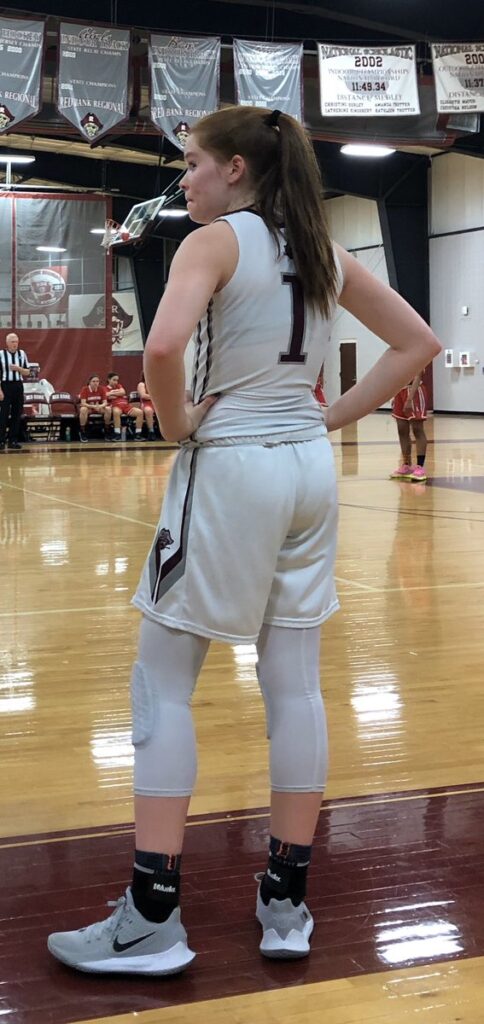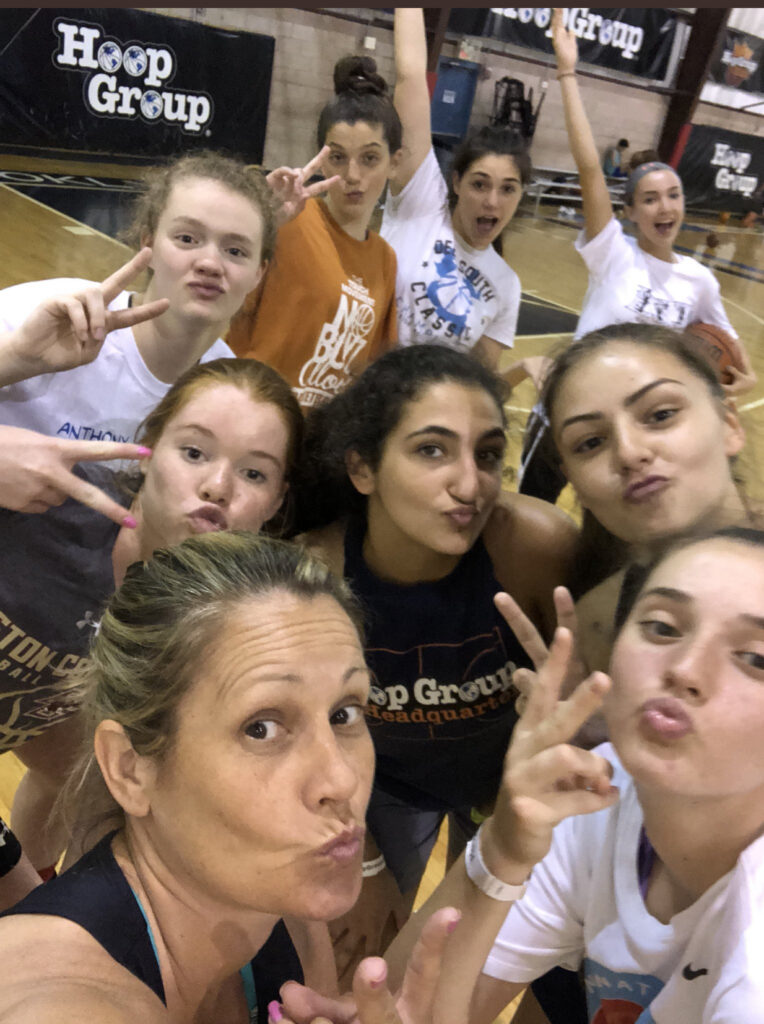 TINY GREEN