Last week a special player gave a verbal commitment to a special school. This school can safely say they stole a super talented player away from schools with bigger names, in the basketball world. What's interesting is this player may not have a big name, but what she does have is big time TALENT and decision making ability.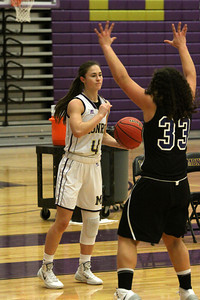 A SPECIAL PLAYER PICKED A SPECIAL COLLEGE!
Some players are quite and don't have much to say when you first meet them. If you don't pay attention they tend to blend into the crowd. I know such a player, except when she hits court you understand she is a special and last week she proved to me why. She gave a verbal commitment to Trinity University.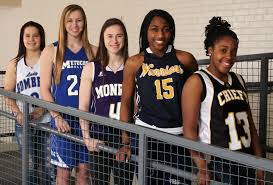 ERICA WAS 1st TEAM All EVERY THING, LAST YEAR
So how can you be a All Area First Team member, make Star Ledger All Middlesex County, 1st Team, Coaches First Team, All-County and win just about every award possible, while being one of the most athletic guards in the state, yet few outside Middlesex, know your name? How do you finish 2nd in the Star Ledger BEST PLAYER in central jersey poll  behind Stephanie Karcz and still not be a household name? How do you win the Star Ledger player of the week and not be a household name? How do you lead your team in scoring and asst, and lead them to their first DIVISION CHAMPIONSHIP IN 30 YEARS and yet still not be a household name? Is it really possible to accomplish all this in 1 year and not be a household name? Are you scratching head and going… who the hell could he be talking about?  Well that person would be Erica Junquet, who one day will watch Monroe High School retire her uniform. Erica just prefers to let her basketball do her talking and maybe that's why you may not know her name. Self-promoting and being the center of attention is not her motivation.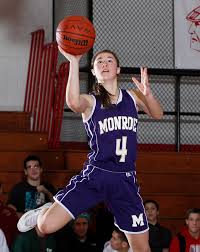 Monroe won its 1st Division Title in 3o years 
Now let me tell you how Eric Junquet operates and then you will understand why she will be attending a very special College. Trinity College plays in one of the best  conferences in America…PERIOD; the teams in The New England Small College Athletic Conference (NESCAC) also known as the "little Ivies" all combine a high level of academics and basketball. When you read the names of the schools in the conference the first thing that comes to mind is the Ivy League or Patriot Conference. Every team has a major commitment to athletics and Academics. "Due to the prestigious reputations of its member schools, the NESCAC is able to attract many of the most athletically and intellectually gifted student-athletes in the country"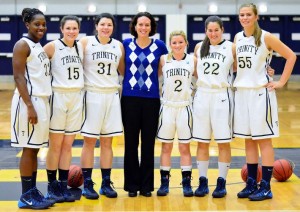 Trinity's Coach Davis with her seniors
 It no surprise the conference has won numerous national championships and not just in basketball. The schools in the NESJAC walk the walk and talk the talk. The same can be said about Eric Junquet, because D3 schools don't give full scholarships and Erica Junquet knew this and it had no effect on her decision. Now you may think it's easy to just pick one of the best schools in the country. But remember you have to pay to attend such a school and the decision doesn't get easier when you have a number of full scholarships on the table and D1 schools are sniffing around.  Some would say why not take the free education or wait for that D1 offer, that in this case surely would have materialized at some point. Remember Erica Junquet has humbled a number current and future D1 players at NBS, as one former D1 head coach said one day "She is the best guard in the gym" and on some nights he was 100% correct.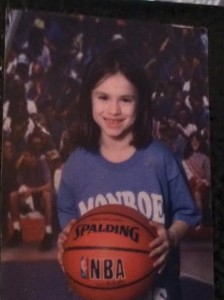 THE SEED WAS PLANTED LONG BEFORE LAST WEEK!
 "I'm not making a living playing basketball after college, so I picked a school with my long term future mind" See folks now you understand why Erica Junquet is special. Do you know how many kid say these words and then in the end,  the ego and basketball  drives their final decision. Now you understand why she is attending Trinity College. Because these are the type students who attend Trinity, kids who live for today but plan for tomorrow. When I asked Erica, what did she like about the school? She said "the campus is beautiful; I love the big green lawn with about 50 acres of just grass". She said Coach Davis was the nicest coach by far and she just connected with her. Coach Davis played and coached at U-Conn, so she knows a thing or two about winning. But here is what Eric said that shocked me…"Tiny this was an easy decision and cancelling my visits to other school was easy" Erica folks found what she was looking for and didn't need to look any further!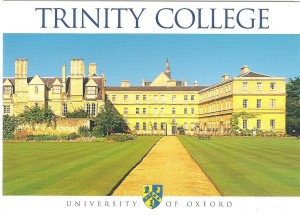 " I JUST LOVED THE LAWN AND CAMPUS"
Eric Junquet said it's a relief to have a college picked and now she can focus on her senior year. She says she can't wait for NBS to start, she wants to continue getting better and have another great season at Monroe High School.  Her parents Tracey and Jeffrey are no question just like their daughter. You don't even notice them, when they are in the gym. They are the type parents who sit in the background and admire their daughter's great work on and off the court. Their daughter is a high honor student who blew the SATs away. They planted that all important seed regarding education long before Trinity College was a thought in Erica's mind. But they also allowed basketball to be a big part of her life…WITHOUT THE DRAMA!
Tracey and Jeffrey will play the humble role now and thank those who say nice words and smile at them. But behind closed doors I'm sure they know Erica hit a home run with Trinity College and that's all every parent wants for their child when choosing a college. Now they know the traveling, the money spent on training and dealing with the craziness of AAU was all worth it. They know Erica did not let basketball guide her future but instead allowed basketball to be a vehicle to help her reach her goals.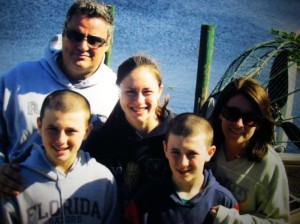 THE JUNQUET FAMILY KNOWS WHAT A HOME RUN FEELS LIKE 
With so many kids hoping to one day play in college; it's nice to see a kid who gets it. It's even better when it's a kid with so much talent gets to play a sport she loves in college and also get a BIG TIME EDUCATION in the process; a rare combination in college athletics these days. Eric Junquet is a role model for so many kids…Congrats to a great kid and to her parents who saw the big picture….If they didn't know your name, in the past , they will in the Future. Eric Junquet GREATNESS ON AND OFF THE COURT!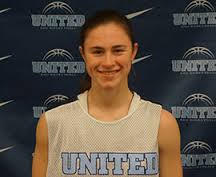 ERICA IS ALL SMILES…AND WHY NOT
NBS FALL DATES ARE UP….ANY QUESTIONS…. NBSPD@AOL.COM