There is something happening in Middlesex County that has not happened in years. The best freshman class on paper in Central Jersey does not belong to a Shore Conference school. That honor this year belongs to East Brunswick High School. This group of players represents something that has not happen at the once powerhouse school in over 15 years, multiple gym rats with D1 ability.

EAST BRUNSWICK GIRLS BASKETBALL IS BACK!
You would have to go back to the days of Reggie Carney at East Brunswick to see a group of basketball players like this FAB FOUR entering East Brunswick at one time. East Brunswick's Middle school team was undefeated last season and BLEW OUT every single opponent. There are many reasons why Churchill Junior High School had its best season in school history; but none bigger than 4 names that will join the East Brunswick varsity this year….Nicole Johnson….Shanelle Colmon…and twins Eve and Maryam Crawford. These four make up the best freshman class I know in Central Jersey and maybe the state.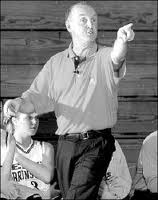 Not since the Carney Era, has East Brunswick seen one class like this one!
The East Brunswick Fab Four all have so much in common; it's strange if not exciting. All four come from very close knit families who have known each other almost all their lives. They all have had older siblings attend East Brunswick High School. They are all top notch students, showing they can get it done in the classroom as well as on the court. They are super athletic with high basketball IQ's and play at the highest level of AAU basketball. Nicole Johnson and the Crawford Twins player for the state Champion Lance Miller 8th grade team, who are the best 8th grade that the state has seen in years. Team Miller has size length and quickness and is loaded with D1 talent. Shanelle Colmon plays for former Rutgers Head Coach Mike Rice and the talented ShoreShots AAU program. All four are total gym rats with a passion for the game that East Brunswick will greatly benefit from.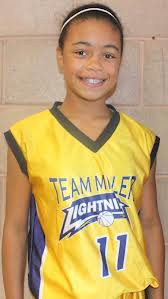 Nicole Johnson, brother not only graduated from Harvard University, but he is also played basketball at East Brunswick. So it's not surprise this combo guard who is blessed with the ability to knock down 3s and go by opponents off the dribble, is smart and has an IQ way beyond her years. She also has passing skills that are just off the charts but what really makes her special is her unselfish play. Johnson has mastered the art of playing with other talented players without letting her game disappear from the game…how many kids know how to do that folks? She also has a huge appetite to learn as she is one of the most coachable players you will ever meet. Now what is even more impressive is that she was MVP of the Hoop Group Ball Handling camp this summer, when the event was stuffed with D1 talent from across the state…College Coaches were loving her at the recent Academic Elite and for good reason…because this kid will one day be one of the best players in Central Jersey…College Coaches are starting to learn her name, as a Monmouth University Former Asst Coach said "Can you Imagine this kid in four years?" To be frank "no I can't imagine" and good luck to those who will be recruiting her the next four years, because she will be in high demand.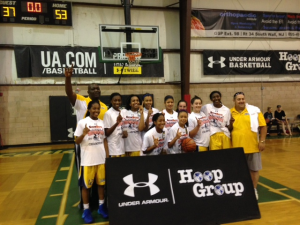 The Lighting/MILLER TEAM  is loaded with D1 Talent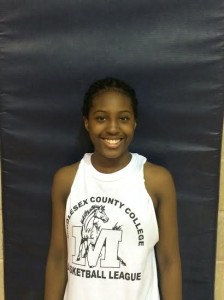 How good is Eve Crawford? Well her older sister is a producer for ESPN, so you just might see her on an ESPN highlight one day. EVE is as good as any freshman that will suit up in the state of New Jersey next year. I believe she one day will be a Player of Year Candidate in Middlesex County as well as an All-State player. The reason I feel this way is because she does things on a basketball court rarely seen by young players. She is a total gym rat, she is one of the most competitive kids on planet earth and she plays as hard as any kid I know. If this is not enough get this…she is insanely coach- able. Folks this is a dangerous combination when a young lady is blessed with her natural talent. Eve has a first step that you do not teach and what's make that first step so special is this…She already FINISHES at the rim in traffic against any level of competition…folks this is the hardest skill set for almost every kid to master REGARDLESS OF ABILITY or AGE. Her pull up off the dribble is something I would advise every kid to watch and learn. But it's her all out aggressive in your face defense that really puts her over the top. She reminds me of current Rutgers guard Sy Davis in her ability to just shut down good offensive players. By the way Eve Crawford is not a good defender for a freshman; she is a good defender period. Right out the gate, she will be one of the best two way players in Middlesex County next season…There is no future bigger in Central Jersey than that of this young lady. There really is no ceiling on what she may become before she is done.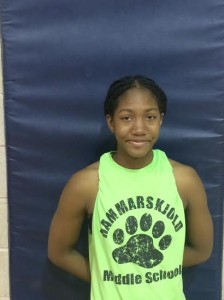 Maryam "The Big Cool" Crawford is as mentally tough of kid you will ever see enter high school. Nothing and I am mean nothing shakes this kid. No matter what the situation is, she never panic's or changes her facial expression….How many babies possess this trait? NOT MANY! What I love about her most is her ability to always be under control and this leads to good decisions almost every time down the court. I wish more kids understood the value of the basketball the way this young lady does. Like her sister she is also very competitive and loves to play against the best competition. Watch her shot selection as she never ever takes a bad shot… even in a camp setting, where everyone is playing for themselves so often. Like her sister when she gets out in transition it over. Mayam Crawford certainly would be on the Shore Conference All Freshman team if she played in the shore. The biggest thing everyone needs to know about Maryam is this, she does whatever it takes. When I think about how good this young lady will be in 4 years it's scary. Anytime a kid this young has great decision making skills like Maryam and the ability to shoot and dribble at this young of age, it's easy to see she is special. College coaches here is the best advice you will ever receive…this kid cannot miss!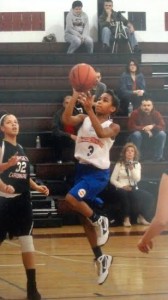 Shanelle Colmon, brother recently graduated from James Madison in Virginia with a degree in Accounting. He also played basketball at East Brunswick; her parents must feel time has flown by fast. It may also explain why his younger sister is the fastest player I have ever seen with a basketball in her hand. Her foot speed is something nobody in Central Jersey has ever seen. Ask anyone who has played against her and they will agree with that statement.  I've known Shanelle Colmon since she started attending NBS as a 3rd grader. I knew the first time I saw her; she would be one of the best players who has ever come out of the NBS program. Guess what? Nothing has changed my mind, because when you talk about raw talent there are few players who can match her. She is physical strong and more importantly blessed with the ability to change directions on the dime. In transition this kid is pure murder and can make plays not only for herself, but for teammates as well. Her speed at attacking the rim is something you have to see to believe. No young player I know plays the passing lanes better and creates more problems for opponents off the dribble. Shanelle is easily on track to be one of the best players to ever wear an East Brunswick uniform. Colmon is a super talent but she also will get fans out there seats! College coaches no question will make her a target over the next four years, because talent like this doesn't come around very often.
The Crawford Twins are the REAL DEAL
As you can see this is a rare group of kids to enter East Brunswick High School or any other high school for that matter. Often talented freshman find themselves as outcast or a threat to upper-classmen. In this case the kids have already known their teammates for years and have a relationship with most of them. The parents of all four are not over the top type parents and clearly make sure their kids understand humility and education.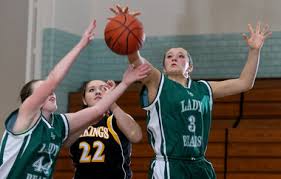 DAYNA SCALFANI WILL LEAD THE WAY
The best thing that could ever happen to these young is they have Dayna Scalfani as their leader and captain.  East Brunswick had a break out season last year as Scalfani showed them how to work and embrace winning; she will do the same for the incoming freshman. The FAB FOUR will play together for 4 years and they will set the standard for Freshman in Middlesex for years to come. I believe once these babies grow up they will become dominate players and help take East Brunswick to heights they have not seen in a very long time. They have dominated on the AAU level and the Middle School level; there is nothing that says the same won't happen on the High School Level.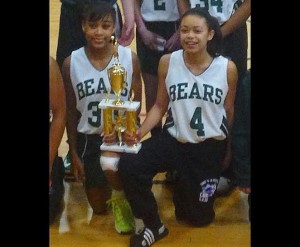 The "Fab Four" dominated in Junior High School
East Brunswick girls' basketball is going to be fun to watch and as someone who lives in walking distance to the school, I can't wait for the season to start. My advice for college coaches is you may not be able to walk to East Brunswick, but you can sure drive…and you better drive their quick, because a group like this comes around once in the blue moon….THE BEST INCOMING FRESHMAN CLASS THAT I KNOW…EAST BRUNSWICK HIGH SCHOOL