It's funny how things go sometimes in sports. Take Harlie Kneler of Freehold Twp. for instant; who had to overcome big hurdles in the past year. Coming off a season ending injury, she has had to fight to regain the respect she won, after her breakout freshman season, when she did more than anyone ever imagined was possible.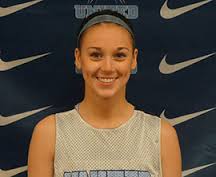 2012-13 All Freshman Team Member
When Harlie Kneler was a freshman at Freehold Twp. High School, she did not have the big reputation of some other  future D1 players entering high school. But what she did have was a huge heart and played the game the right way; she also had a toughness you simply cannot teach. Diving for loose balls and taking charges was nothing new for Harlie Kneler, it was the only way she knew how to play.  All the broken noses and bones never stopped her from playing all out. She surprised everyone when it was she that was named to the Hoop Group 2012 All Freshman team (every player who has ever made All Freshman has gone on to D1). Leaving many guards who would later sign with  D1 schools wondering how she stole the spotlight.  It seemed like Harlie would be one of the best guards not only in the shore but the state one day. She may have not come into the Shore Conference with a big name, but after her banner freshman year, she proved reputations and productivity are two different things and few freshmen were more productive.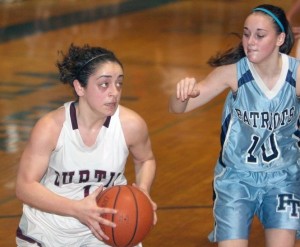 Kneler only knows how to play one way…ALL OUT!
Nobody expected Harlie to improve so much between 8th and 9th grade. But these things happen to gym rats and Kneler is ultimate gym rat. She is a born leader, and last year Freehold Twp. was in the Shore Top Ten to start the year. Harlie Kneler was one of their most important players. Known for her physical play and ability to make others around her better, she ability to understand her  teammate's strengths and is and weakness is what separates from all other point guards. Kneler is that rare point guard who can defend not only bigger guards but small quick ones as well. But it's her competitiveness that really makes her special, she loves a challenge; something all great point guards love. But the All-Freshman Team Member found out her toughness and aggressive style would come back to haunt her. During a game she not surprisingly dove for a loose ball, but in the process Kneler started a chain of events that lasted all season and beyond. Harlie Kneler suffered a concussion and things for Freehold would never be the same.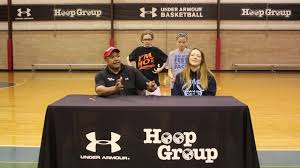 D1 Bound Tori Wagner will have Kneler her entire Senior Year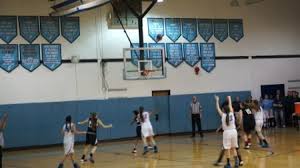 Sam Famulare was hoping to add a few banners until Kneler got Hurt
In a close lost to Marlboro, Kneler did not play and it was clear how badly, she was missed. Her leadership no question could have made a difference, but what Freehold really missed that day was her toughness and never die approach. Harlie Kneler injury for all practical purposes put an end to a season that started with so much promise, but just as importantly it also forced Kneler to start all over again; regaining the respect she worked so hard to get from basketball people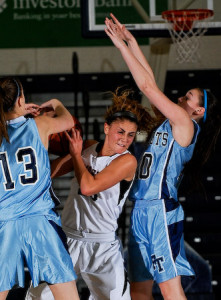 Hard Nosed Harlie Kneler trapping Current Fordham Star Hannah Missry
People have short memories when it comes to sports, and in the case of Harlie Kneler this is was not proven more. There were no post season awards or championships to talk about last year, and nobody said or wrote anything about her injury. It was almost as if Harlie Kneler never had or was a stud freshman. Rarely did you hear her name anymore when people talked about the great young guards in the Shore…she almost became a ghost of sorts. Strangely it was almost forgotten that she was on the All-Freshman Team, and considered on track to be an All Shore player one day.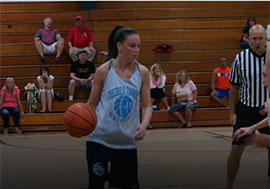 Kneler was back this summer and is expecting a big season
Nothing has ever been easy or given to Harlie Kneler, so working hard and having to prove she is one of the best ALL OVER again, will be NO PROBLEM. But going back into the Shadows has to be a little painful as she has seen other great young point guards like Kelly Crouch(Wagner), Nicole Morris (Holy Cross), Kelly Campbell(DePaul), Stephanie Karcz ( Loyola) Janae Mayfield (St. Peters) and other D1 players in her class steal the spotlight; players she has battled against for years and on most night won the battle. She must wonder how all this could've happened so quickly and how she could be forgotten so fast.  But Harlie Kneler's mental toughness can never be questioned; she gets that from her parents.
Her dad is an old school guy, who is a" make no excuses" type person and he has passed that along to his daughter. This will serve Harlie well over the next  year, because she knows tough times don't last, but tough people do.  Harlie Kneler has always had to fight for respect on the basketball court. The hard part for her this time is having to do it all over AGAIN, and from I saw this summer, it won't be a problem…. I'm just glad she back and when this season ends…I can promise you College Coaches and fans will all agree….KNELER IS BACK and already is one of THE BEST….we just forgot!