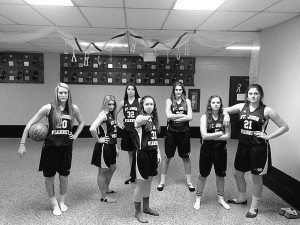 SEE YA SATURDAY…
It was a night when one team, contuined it march towards immortality. It was a night were a coach and his team gained respect. One Coach tired to steal a game from the sidelines. One Coach proved trust is worth more than any X and O's… Players, Fans and Teams in game one of the SCT; got what they wanted. But only one is going to play one more SCT game.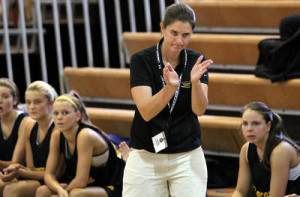 THERE TRUST IN EACH OTHER…IS MARROW DEEP
Joe Whalen and Dawn Karpell are superstar coaches and last night they proved why. Dawn Karpell threw her entire roster at St. Rose, last night. But she also threw Kimi Evans at St. Rose for three quarters, who was unstoppable. She also turned loose her hyper active senior guard Vanessa Pinho loose on superstar baby Mikayla Markham. So much in fact that it appeared SJV would run away and hide from St. Rose. But a master bench coach sits on the St. Rose sidelines. He is weapon a that few have at its disposal.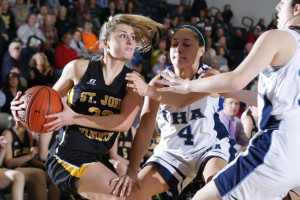 PINHO WAS A HOUND DOG…
When it became clear that Vanessa Pinho's heat on Mikayla Markham was too much for the young star. Joe Whalen did what  all superstar coaches do, he threw Markham a lifeline. Coach told his another superstar..excuse me mega super star baby, Elizabeth Marsicano to move to the point. He then at times moved his stylish swing Jen Louro to the point. This put the SJV pressure in the ice box. It also allowed his team to run offense and Ellyn Stoll to remain at the shooting guard spot. Where she roamed the streets for 23 points. She was brilliant all evening. Stoll almost stole the show and game for St. Rose. She was beastly all night. She banged out three's, got to the rim and made big shots.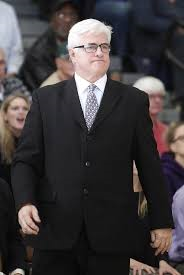 THE STAR MAKER WAS AT HIS BEST
Then Joe Whalen put last years All Freshman Lucy Thomas on full display for all to see. Folks here is why Joe Whalen is a master. First in the off season he convinced Thomas to work on her three point shooting. They he put her new found skill set to work in GAMES not just practice. Joe Whalen is a star maker folks. So when St. Rose was down ten, Lucy Thomas went to work.  She banged out three's, made sweet post moves, made sweet passes and just for kicks and giggles blocked shots. She carried St. Rose back to life. When she knocked down a three and cut SJV's 10 point lead to 3 with 2 minutes left…. it was game on.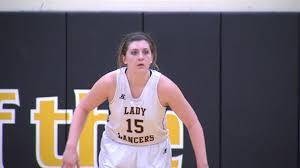 THEY FORGOT ABOUT HER…BUT WELL..ENDS WELL
Joe Whalen may be a master, but Dawn Karpell knows how to use a roster. So when her veteran team forgot, where  their bread was buttered….AKA Kimi Evans. They ran into real trouble because drive and kick, after drive and kick…led to missed shot after missed open shot. Most teams would not survive such indiscretions. But most teams are not SJV or coached by Dawn Karpell. Coach Karpell has REAL TRUST in her players and they have REAL TRUST in her…there is never a question regarding this trust. It why she ran Julia Ramos out late in the final two minutes, because she had earned that trust…it's why she brought her freshman daughter in late,  too deliver two huge pressure filled free throws, because she earned that trust. It's why when Zoe Pero fouled late she left her in, because she earned that trust. It why Megan Furch got in and why GIGI CAPONERGO IS A ALL SHORE LOCK OF LOCKS…TRUST. Dawn Karpell was going down or winning with her kids, because the trust is bigger than the game. But more than anything else Dawn Karpell trust's  in KELLY CAMPBELL IS MARROW DEEP.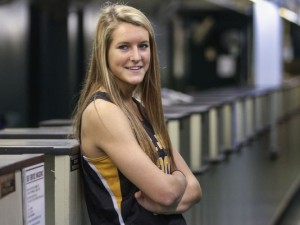 " BAMB IN YOUR FACE…THERE'S NOBODY HOME, NOW GO AWAY"
Kelly Campbell as most know was just inducted into the DOOR CLOSERS HALL OF FAME . Yesterday she showed why. Because when St. Rose cut the SJV lead to three, she knew they were in one and one. So she held on to the ball and waited for St. Rose to foul her. When they did, she showed them what a closer is…that loud "BANG" you heard was Campbell slamming the door on the game…  on a very game St. Rose, team…TRUST IS HARD TO BEAT!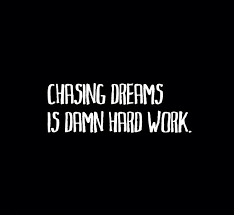 SJV is still chasing history. Saturday Dawn Karpell and her seniors will try and CATCH the last thing that has escaped them. St. Rose and there superstar coach gained the respect that so many have refused to give them. Now they will hope to make another TOC RUN…THIS WAS A GEM OF A GAME…WE JUST MAY SEE IT ONE MORE TIME.