THE SHORE CONFERENCE SEMI- FINALS PREVIEW
It's only right these are the four remaining teams in the SCT. There is some sorrow in that Middletown South had so many injures down the stretch. It's a shame we will never know if Manchester could have pulled off an upset along the way. It's a shame we will not see one of the best TEAMMATES EVER…Gillian Black suit up in another SCT. her sprit and attitude is what high school basketball is about…It's a shame Emily Urbie and Kelly Crouch will be watching. But this is all part of the road of getting to the SCT semi- Finals, you much fine a way to survive.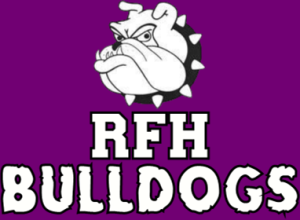 RFH was tested early, they had injuries and the cloud that has hung over there head for years…chemistry was still in the air. The question was could it hold when they went 0-4…the answer was yes. They played without cront court players Hannah Scanlon and Stephanie Lesko at times. But George Sourlis is a COACH OF THE YEAR CANDIDATE  and his team is the #2 seed this year. They have the most talented team in the event top to bottom and are hoping this is the year.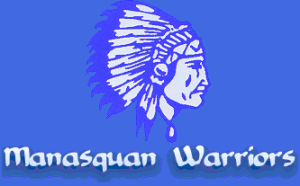 MANASQUAN had to face life without Marina Mabrey. Some believed it would be a good season but not a great one. But not have they only survived life without Marina Mabrey, they had to survive life without POY candidate Dara Mabrey for two weeks. They have proven there metal. They have been ranked as high as #2 in the State polls and in the Top 5 all year. They are the #3 seed and no team has there mental toughness or their RINGS.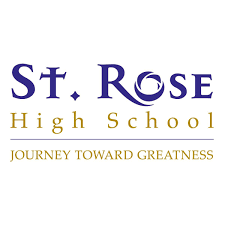 ST.ROSE they are the least respected team in the event. But also the most feared because of their dynamic Coach Joe Whalen. Many believed replacing two of the best players in the state would be impossible to do. They were wrong St. Rose did just that. Many said they played nobody, yet here they are in the SCT semi- final. Many said they are overrated, yet nobody wanted to see them on their side of the bucket. They are the #4 seed and are ranked in the Top 1o all year and most of all…FEAR NO ONE.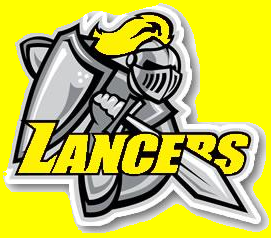 SJV is the 100 thousand pound Gorilla in the event. They have what no other team has, real proven superstars in Kelly Campbell and Kimi Evans. But there front court is the best by a long shot in the event. There bench is by far the best in the event. There chemistry has no match. They have played everyone and if not for injuries would be going for the triple crown of a Nation Title, SCT and TOC. They will settle first for a SCT and then chase the TOC. Win both and they are in the conversation as one of the best ever. Dawn Karpell uses her roster and motivation skills better than anyone in the event. This is a team on a MISSION.
THE MATCH UPS
GAME #2 -7.45 pm-MONDAY- PINE BELT ARENA
#2 RUMSON-FAIR HEAVEN VS.  #2 MANASQUAN
The history– (neither team was 100% healthy in both games…both are at 100% now)
Game 1- https://nothingbutskills.com/its-deja-vu-all-over-again-for-manasquan/
Game 2- https://nothingbutskills.com/its-not-deja-vu-all-over-again-for-rumson/
THE GUARDS
RFH– Nicole Morris is the best guard defender in the event. She is long and is a major issue on both sides of the ball for Manasquan. When Morris is not in foul trouble she changes the entire game. Her ability to take care of the ball and find shooters cannot be understated. Tori Hyduke has taken a major jump since the beginning of the season. She has cut down on her Turnovers. But more importantly is she kicking the ball to shooters more and more. Her ability to break down defenses and find her big's has no match in this game. Sid Sabino can get on major shooting rolls, just as she did in the 2nd game against Manasquan. She causes every defense to shade to her side the floor and stay at home on her, this opens ups driving lanes, for Morris and Hyduke.
MANASQUAN– Dara Mabrey is flat out the smartest player in this event. She also is a big play maker with shot making  and passing ability. She is a underrated off ball defender. Stella Clark ability to bang out three's with her eyes closed is the biggest part of her game that most don't respect…it's a mistake. She is one of the best stand still shooters in the shore.  Her ability to pressure the ball and run down loose balls have no match. Addie Masonius is flat out a winner, the Wagner College recruit , will make willing plays all night. She also will make you pay with timely jumpers as she did to RFH in game one. These Three are warriors and will battle to the last whistle. Carly Gesslier is proving she is not afraid to take open shots and handle the ball under pressure. She is sneaky good and UNDERRATED.
AVANTAGE- This the toss up of toss ups. But RFH has one major advantage… Holy Cross bound guard Nicole Morris. She is a true two way player with length and size. Depending on who is playing well for Manasquan, she can move to that player and close the door. She is the one guard, if she stays out of foul trouble can tip the balance. Manasquan does not have a true answer for Morris…EDGE…RFH
THE FORWARDS
RUMSON FAIR HEAVEN
HANNAH SCANLAN  right now is as good as any post player in the shore. She has the ability to score. Kick to shooters, rebound on both sides of the ball and defend without fouling. She has been a major handful for Manasquan in both games. Megan Volker has been a warrior all season for RFH. She has begun to finish at the rim and her hustle plays cannot go unnoticed. She will does the little things that do not show up in the box score.
MANASQUAN
FAITH MANSONIOUS  may be the most talented player in this event. What most may be missing is that she is her best under pressure. Manasquan is not afraid to run there offense though her when things get tight.  She can score inside and out. She has the real wow factor that can turn a game on a dime.
ADVANTAGE– RUMSON is deeper and has more experience. Manasquan will play 4 out one in. RFH plays with 3 guards. So its 2 against one to start, but that one is going to be one of the best players in Shore history. Faith Masonious will need to stay out of foul trouble. But she must not give up baskets doing so…EDGE- MANASQUAN.
THE BENCH
RFH-
The RFH benched is stacked and they have a sub for every player with the exception of Morris. Stephanie Lesko has been great in her new role as the 6th man. Lesko brings it all to the table on offense. She can post, shoot or get on the glass. Katie Foos is a major weapon off the bench. She will bury three's and more importantly has the ability to get them off quickly with her size and release. Madison McGuire will come off the bench and give the team energy. Christina Antonakakis has taken advantage of her limited minutes with shots and more importantly give RFH a willing passer.
MANSQUAN-
The bench is underrated because they don't appear in the box score. Emma McMenaman will come in and give the starters a rest. She will do so without making mistakes. She has played major minutes in big games this season. Maggie Kelly has taken the approach of just out working people the moment she hits the floor. She too will not make mistakes.
ADVANTAGE –RFH brings offense off the bench, Size, quickness and mega talent that can go off script and score or make plays. Three are future D1 players and McGuire is right up the RFH tradition of hustle and defense.  The Manasquan bench is more about giving starters rest and not making mistakes, they play their role to perfection. EDGE- RFH
INTANGIBLES-
RFH's Tori Hyduke and Megan Volker will try and match the hustle plays of the Manasquan guards. But nobody does it like Manasquan for 32 minutes. Pay close to attention to what happens out of time outs and dead balls. Nobody is even close to Manasquan in this area. Does anyone make the extra pass like Manasquan? NO. RFH at times can get gritty on defense, but Manasquan invented gritty defense. The mental toughness and being in wars will help both teams. RFH showed real mental toughness in game two and are the most battle tested team in the shore. They also more than any team seems to be still growing as a group, both on offense and defense.  EDGE- MANASQUAN
THE COACHES
George Sourlis -has been consistence all year in his subbing based on match-ups. It has got him in trouble at times and has worked beautifully at other times. I don' expect hime to change tomorrow. Watch to see if RFH rotations get funky, if they do RFH is in trouble. But if they are smooth and the players know what's coming as in recent weeks…watch out! Sourlis has done one of the best coaching jobs in the state. His teams are sharing the ball, not fighting against each other and accepting there roles….even during the tough times. Sourlis likes his team and they like him and it shows on the court. SIR GEORGE SOURLIS, WANTS ANOTHER CRACK AT A SCT FINAL.
Lisa Kokoda -has won everything in her brief career. In her first season she was coach of the year after losing Marina Mabrey. In her 2nd and third year, she won the SCT and a TOC. Lisa Kukoda folks is already one of the best high school coaches in New Jersey in just 4 years. She is a master out of time outs and set plays in big moments. She has won more games from the bench than just about anyone in the past 4 years. This year nobody excepted what she has done with her team…she may be gunning for her 4th consecutive Coach of the year…THAT'S BALLING FOLKS.
WHAT RFH HAS TO DO TO WIN
They will need to most importantly keep Manasquan off the boards. Manasquan is a 2nd shot team. Next Hyduke must drive and find shooters. RFH cannot start driving and shooting wild shots. Because if RFH gets down, it's been proven, they will pound the ball into the ground and go one on one. They cannot live and die by the three…they will need real balance. Too many three's and they will shoot themselves out of the game. Here is a little dirty secret….RFH is not a great three point shooting team. If Nicole Morris gets in foul trouble this thing is a wrap folks…trust me on that one. RFH must close quarters, if they  fall apart at the end of quarters, it's lights out. Finally Coach Sourlis must be careful with his rotations, if a group is playing well he be wise to let that group go, over coaching would be a major mistake  tomorrow night.
WHAT MANASQUAN HAS TO DO TO WIN
Manasquan must be mentally tougher that RFH. They must come at RFH with their intensity all night. They must make sure they attack the basket at every chance. RFH has a track record of foul trouble in big spots. Next they must keep Faith Masonius out of foul trouble. Dara Mabrey has to have the ball in her hands at the end of quarters. Stella Clark and Addie Masonius must run down loose ball balls and make hustle plays. Getting on the offensive glass and pressuring the RFH guard full court is a must for Manasquan. But more than anything else, Mansquan must not get out of control when RFH uses its press. The must know when to slow down and when to go. Finally Lisa Kukoda has been the Queen of the SCT and big games. But this one will be different, Manasquan has a dirty little secret and it's this…they go long periods without scoring. She will not have Marina to get her baskets off script, she will need to find a way to keep her team in the game, if they can't score in the half court. One thing she can't do, let RFH get away, because no team plays looser than RFH with confidence.
THE PICK
They say you have to beat the CHAMP TO BE THE CHAMP. RFH has had a great season. George Sourlis has been Hall of Fall like with this group. The problem is, they simply at times lose focus and the rotations are not pure they change from game to game. Lisa Kukoda has her team playing their best basketball. She has less decisions to make and that is an advantage in tournament settings….MANASQUAN WINS 48-39