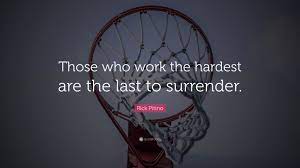 Kids are off to college. Many are walking on a college campuses right out of high school. They are nervous and excited at the same time. Their journey to their new and exciting world brings joy, satisfaction and hope for a big future. But for Niaisya Ervin walking on a D1 college campus is vindication. She has proven just because others don't believe doesn't mean you can't live your dream. Niaisya Ervin's journey to DIVISION ONE NORTHWESTERN STATE, is based on true belief and refusing to surrender, regardless of the pain and heartache. Her journey to Northwestern State is a story for any kid who is ever thinking about settling, giving up or packing it in.This is a story for parents who think their child has run out of hope. Niaisya Ervin is now the poster girl for what can be, when all around you is letting you down… EXCEPT THOSE WHO TRULY LOVE YOU.
Three years ago Niaisya Ervin, had just finished up her senior year at St. Rose. She had entered St. Rose as a transfer. She thought it would be the perfect place to help fulfill her dream of playing D1 basketball. But instead she found disappointment from day one. Despite The Patrick School ending their girls basketball program, the state forced her to sit 30 days. She found that nobody would fight for her. It was a painful lesson to learn and difficult way to start. Worse she had a disconnect with coaching staff. She had no where to turn and there was no one to help her. So she did what most kids do in her situation… she did her time and moved on. But Niaisya, knew she was a D1 player who was trapped in a difficult situation. Nobody was offering  her support or willing to help show her the way. Her high school experience was not one that she could lean on to attract D1 coaches. It seemed she was was not going to live her dream. But her father GERMIL BULL refused to let her surrender when everyone around her wanted her to do so…BULL WAS HER ANGEL.. he knew the recruiting process and the road to making dreams come true was a marathon, not a sprint.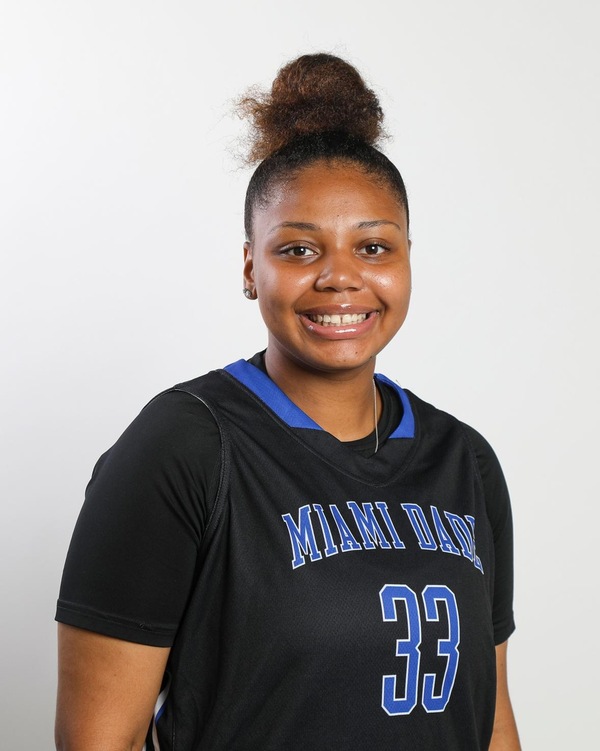 BULL is a basketball junkie. He eats, sleeps and dreams the game. He also believes in his daughter. He also knew his daughter was a good player. He knew his daughter was skilled and had a high basketball IQ. He also knew his daughter had lost confidence and her self esteem had taken a major hit during her time at St. Rose. He knew at times she was acting out, mostly due to frustration. Her mother NIREE ERVIN wiped away to many tears with too many boxes of tissues. She felt the pain of watching her daughter suffer and could do little to help her. But BULL also knew all his daughter's problems were all things that could be fixed and rebooted. He knew that his daughter just needed to mature and be given an opportunity. He knew with the right coach and  a healthy environment. His daughter could come back to life and yes fulfill her D1 dream. So rather than settle like so many others, BULL refuse to let his daughter surrender her dreams. They, he and  his family would all fight though it all together. So BULL sent his daughter off to the rough and tumble world of juco basketball. A world where nothing is easy but a place where dreams can still come true… IF YOU WILLING TO FIGHT AND GROW.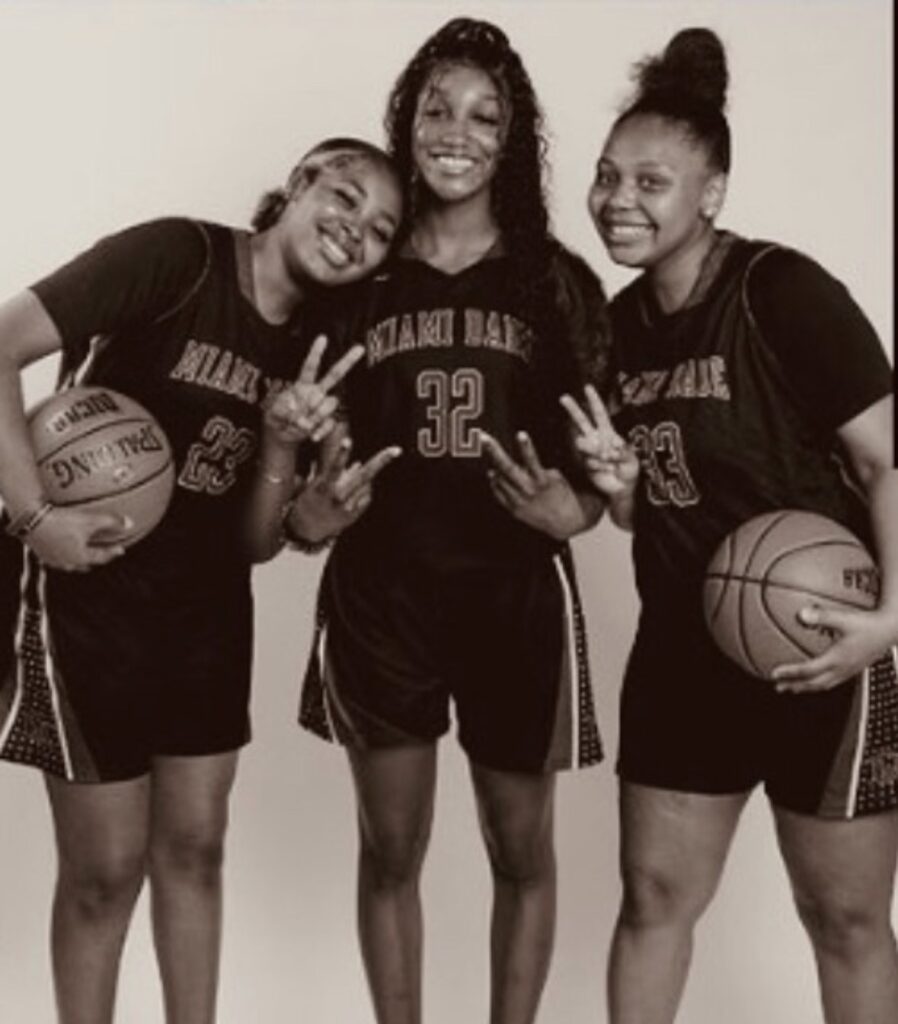 Miami Dade is a junior college powerhouse. There turn out D1 players like folks turn out lights. They play in one of the best juco conferences in the country. The competition is fierce. Everyone who attends the school is trying to make a name for themselves. You don't go to Miami Dade unless you have game and want to compete. You also have to grow up. There are no fancy dorm rooms, players all live in a home and everyone is on their own. You wash your clothes, you clean the house, you get your own transportation to and from school and practice. You make your own meals. Nothing is easy and it's either grow up or be gone. Niaisya Ervin did a lot of growing up. She also did a lot of balling on the court. Her father BULL never doubted her basketball. He knew that was the easy part once Niaisya got her confidence back and was in an environment that helped build her self esteem. She was named 2nd team All Conference. A stunning accomplishment when you consider the level of competition and she being just a freshman.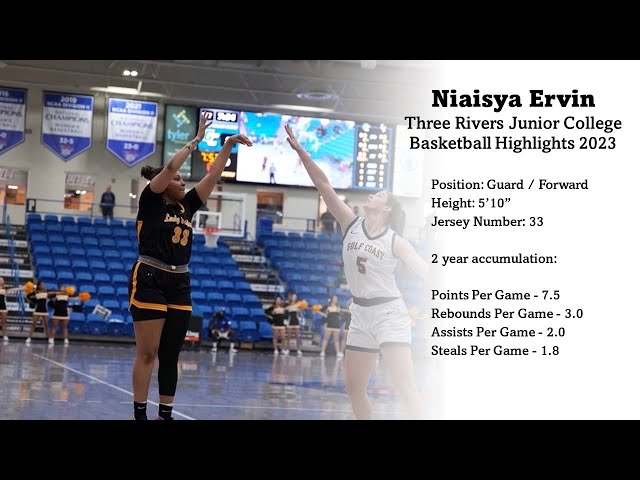 But Juco basketball is like a whirlwind. Kids come and go.. coaches come and go. Some promises are fulfilled and others are not. It juco basketball and you learn to expect anything. BULL knew this and when Miami Dade's roster flipped. He wisely sent his daughter to the Mecca of girls juco basketball. Three Rivers in Missouri of  the MCCAC conference. A place were killers are behind every dribble, shot and rebound. It's there that Niaisya Ervin found her game and happiness. She was All Conference and had multiple D1 offers. She choose Northwestern State. Her lessons along the way had taught her to find  a coaching staff that believed in her, trusted her and let her blossom as a player.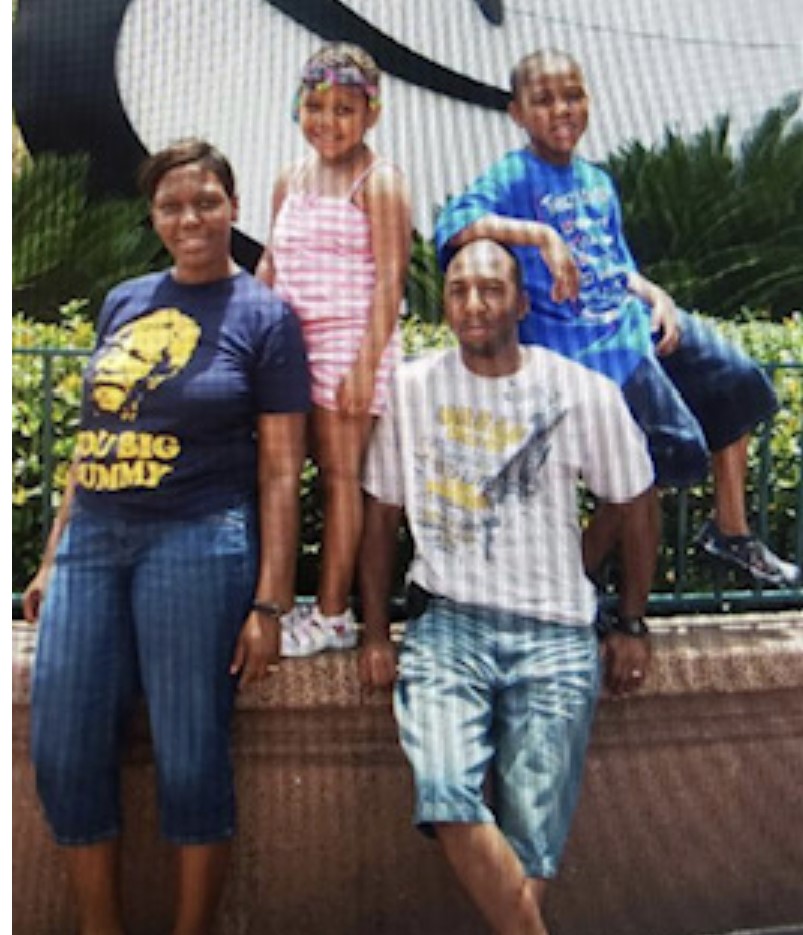 Someone rang my doorbell, it was 10 am in the morning, I wondered who this could be. It was BULL and he said "somebody wants to see you". I walked to the car and in the seat sat Niaisya Ervin. Lean, mean and looking like a fighting machine. I could hardly recognize her, there was a total transformation. She had a smile on her face that could light up the world. I had never seen her so happy. The glow was so bright and the energy so real. She gave me a hat, my first hat from NORTHWESTERN STATE. It was a beautiful hat. She talked how much she loved her coaches and school. She told me not to tell anyone of her decision. … THAT WAS HARD… me and BULL talked. We talked about how much she had overcome. How she had few people who believed in her journey and her game. We discussed how she had to take a road few kids if any would ever walk and live to tell the story.. We talked about how his son DAKARI was given a road map by his sister while on his athletic journey. We talked how his daughter Niaisya Ervin refused to surrender when everything around her made it seem so inviting. We talk how some would have certainly enjoyed that. But we did forget to talk about one thing that day…
HOW A FATHER'S LOVE .. A FAMILY'S  LOVE AND STRENGTH IS POWERFUL… GOD IS GOOD
CONGRATS TO NIAISYA ERVIN… NEVER SURRENDER!
These Lyrics never fit a kid more….SO DAM LUCKY!!
Everything's different
My head in the clouds
I hit this corner
With my foot on the gas I started sliding, I lose it Everything's different just like that
Oh my God, wait and see
What will soon become of me
Frozen heart Screaming wheels Does that screaming come from me So damn lucky, when went on ahead You say, you say I see you later I heard what you said a few minutes later I'm sliding Everything's different, again
Oh my God, wait and see
What will soon become of me This frozen heart Screaming wheels But does that screaming come from me I'm dizzy from all this spinning Now I'm thinking that you did all you could When you said my love Take it slowly OK, is what I said Frozen heart Screaming wheels But does that screaming come from me Take me back, just before I was spinning Take me back, just before I got dizzy Take me back, amazing what a minute can do Just like you So, so, so, so, up, around, around, around Amazing what a minute can do Around, around, around