One thing is clear as day to anyone who knows anything about basketball… and that is Mary Donnelly of Manasquan High School is one of the best basketball players in the state of New Jersey. Another thing just became crystal clear as well. Coach Maureen Magarity of Holy Cross University to looking like she is building the Roman Empire of the Patriot League. That's because Asbury Press 1st Team All Shore guard… Mary Donnelly committed to THE COLLEGE OF HOLY CROSS UNIVERSITY LAST NIGHT. Giving Coach Magarity her third mega recruit from the Shore Conference in less than a year. Mary Donnelly's commitment must be sending shock waves throughout the Patriot Conference.
Mary Donnelly just spent the summer playing against some of the best players in all of America. She played for Team Rise of the EYBL league. During this time she proved that she can play with the best players in the country. It seems Mary Donnelly has been having to prove herself, her entire basketball career. She entered the Shore Conference as a unknown baby in the shadows of Madison St. Rose and Justine Pissott, her two current Team Rise teammates. Yet somehow found herself on First Team All Freshman team. When Faith Masonius, Dara Mabrey and Lola Mullaney graduated from Manasquan people said Manasquan would need to start rebuilding. But somebody forgot to tell everyone, that Mary Donnelly is quite but mega competitive and mega talented. It why since Mary Donnelly arrived, Manasquan has won two straight state titles and has been ranked in the as high as Top 5 in the state. You see Mary Donnelly loves surprising people. She loves beating the odds and more than anything else doing things on her own terms. Like surprising everyone by committing to The College of The Holy Cross University. Joining two other mega stars Megan Cahalan who is a senior at SJV and Grace Munt who is a freshman at Holy Cross this year. By committing to Holy Cross she gives them one of the most talented rosters in the Patriot league. Make no mistake Mary Donnelly is a future PLAYER OF THE YEAR candidate in the league. Now throw in the best center in New Jersey and Holy Cross has the best recruiting class in the Patriot league by a country mile. Everything for The College of The Holy Cross here on out is gravy… trust me.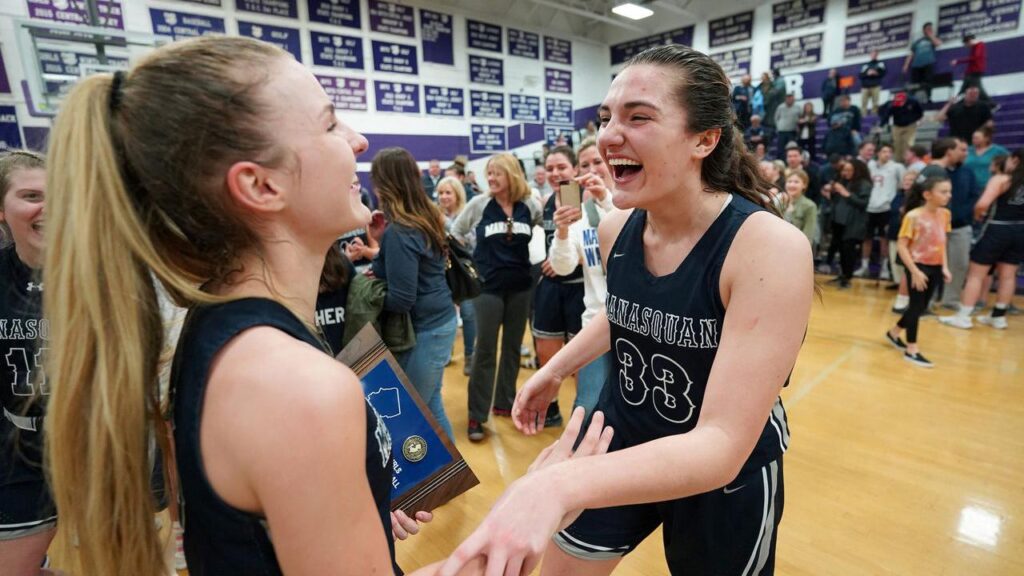 Mary Donnelly is a classic two way player. But she is a two way rebounder as well. She is the the rare 5 level scorer and there hard to find. She is murder from the three point line, her mid range game is deadly, she is mack truck getting to the rim, she pounds the offensive glass and can get out in transition. If you saying what doesn't she do? The answer is nothing because her offensive package is not just polished, it's one of the most complete offensive games in all of New Jersey. She also is something coaches dream about. A true teammate who understand what it takes to win. Mary Donnelly has won a state title every single year she has been in high school, folks let that rattle around in your head a bit. Now let this rattle around in your head a bit. Mary Donnelly's best games of her career have come against the best teams in New Jersey. 22 points vs SJV… nobody gets 22 points vs SJV folks…26 vs St. Rose in one of the most electrifying performances of the year...21 points, 7 rebounds and and 6 dimes vs Manchester and Destiny Adams…I could go on but for what reason. I believe you get the point. Mary Donnelly is SPECIAL..VERY SPECIAL.
Mary Donnelly, is not showtime, she is the right time. She felt it was the right time to transfer from St. Rose after her freshman year. It was the right move and has paid off very nicely. She left her NJ Belles family with their blessing to go play for the Philly Rise. She wanted to see where she stacked up vs the best players in the country. Once again it was a brilliant move as she proved, she could play at any level. When she moved to the RISE, it seemed only natural that many believed that Donnelly wanted the biggest school that would offer her…WRONG..WRONG..WRONG. You see, didn't I tell you Mary Donnelly did things on her own terms. You see Mary Donnelly, wanted a home, the right home. She found that home in Worcester, Mass. There is a old saying why join them when you can beat them. Make no mistake Holy Cross has the making of their own P5 team. Mary Donnelly gives them a player who can play with the best of the best night in and night out. She also gives Holy Cross a next level student who will work hard in the classroom. Her father Mark knows all about that. Because he graduated from Davidson University. So Mary Donnelly attending Holy Cross really shouldn't be that big of a surprise as you may think. The reason it is a surprise, is because mega talented players like Mary Donnelly don't arrive in the Patriot like this. Oh there are kids who develop in the mega stars, but rarely does a kid walk on to a Patriot League roster with the resume of Mary Donnelly. Coach Maureen Magarity is looking very smart these day. In two short years she has changed the entire Conference. In other words she has just forced everyone in the conference to step it up a level…and that's always a good thing for any conference!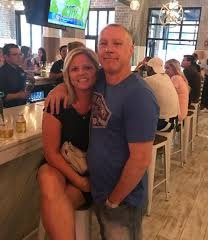 Holy Cross Basketball just got a major shot in the arm today. They picked up a game changer. A player that can take over games in some many ways. They picked up a young lady that plays all out always. Mary Donnelly Holy Cross will find out, never takes a play off. They will find she is a big shot maker who is unselfish. How unselfish, she showed up in Maryland to be with her Manasquan teammates after the EYBL semi final game…ENOUGH SAID FOLKS! The Patriot League is going to find out that Mary Donnelly is a nightmare matchup. You put a guard on her, she is too strong. You put a forward on her she will drag them outside and light them up with three's or simply go by them. I know all about the Patriot league. Three of last years All Freshman team members trained with me. My daughter played and coached in the league. So I am very knowledgeable about the conference. I can tell you this without hesitation. Mary Donnelly will be one of the best players in the Patriot conference for years to come. Good lord this is a major recruit for Holy Cross University.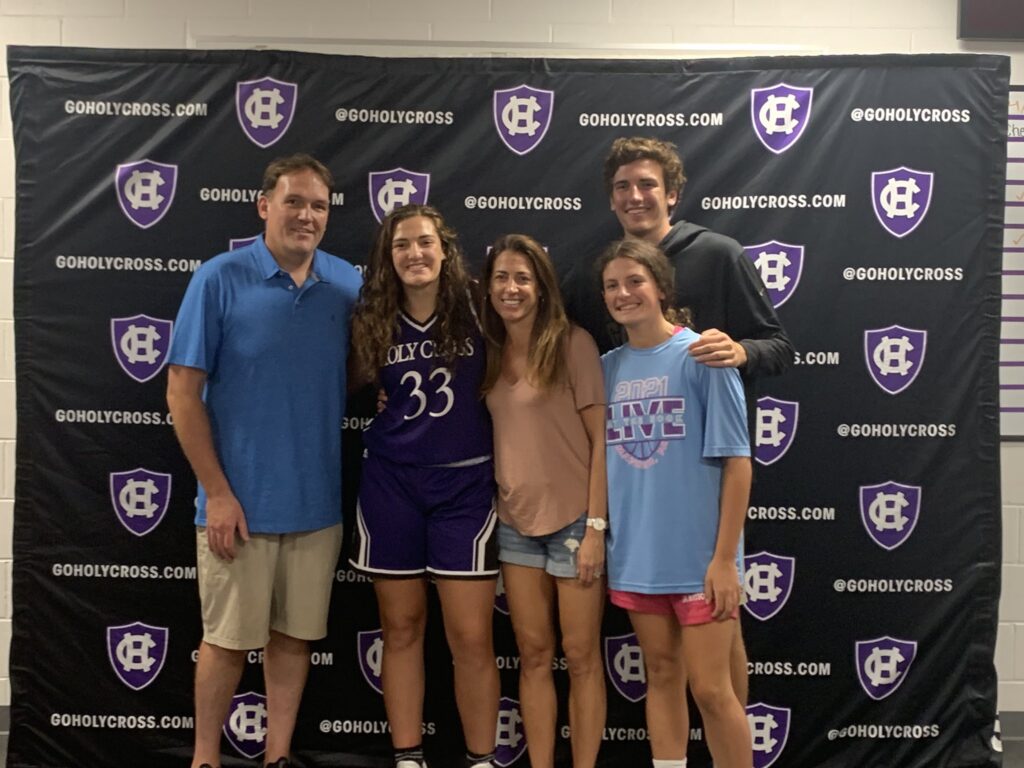 So now it's time for Manasquan Coach Lisa Kudoda to once again take a bow… time for Joe and Cindy Fagan to make a toast. But most of all it's time for Mary Donnelly parents, Mark and Laura and siblings to enjoy the ride. To realize their daughter has made a wonderful decision. That her future looks brighter perhaps more than any other time. Now it's time for MARY DONNELLY TO smile and think to herself…