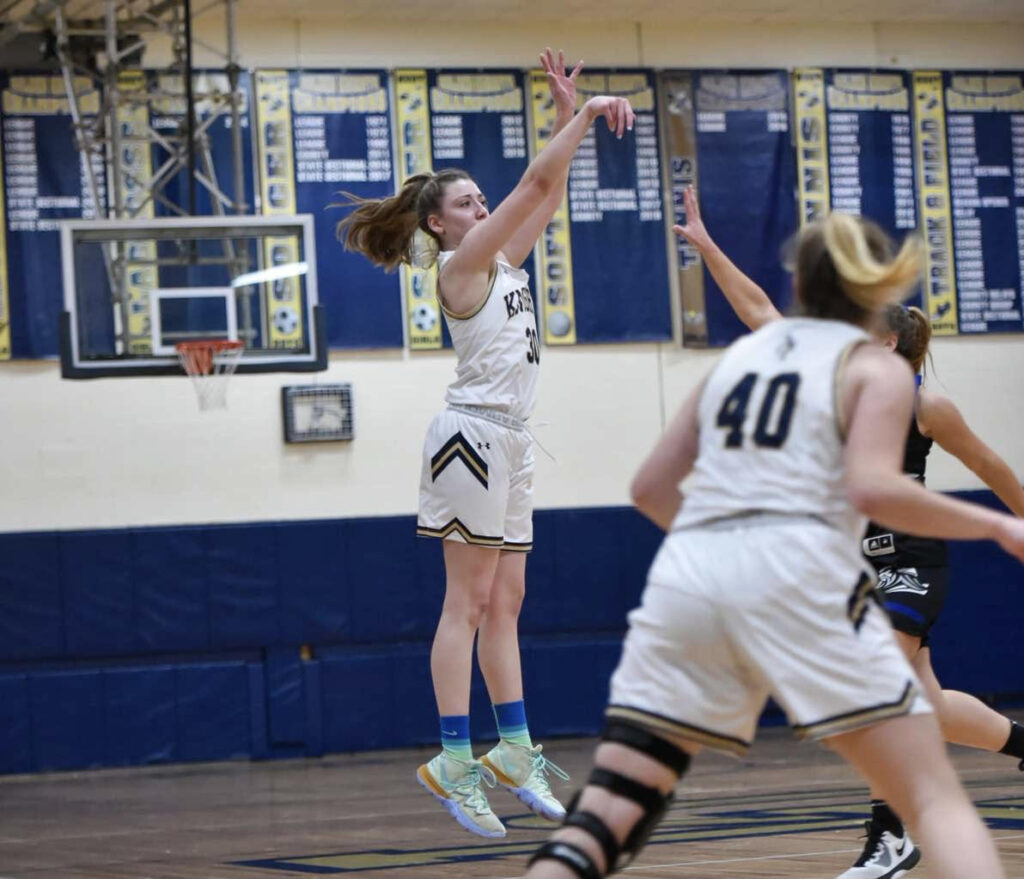 Well the live period has come to an end. It was first time for college coaches had a chance to see kids in over a year. It was a chance for kids to show they belong at the next level. But despite coaches having the chance to see players live and up close. There were kids who still didn't truly get their chance to shine in front of college coaches. That's because sometimes it takes time just to build name recognition before coaches begin to even take a player serious. Sometimes a players environmental slows a players recruitment. When this happens, there are players who overcome this road block and then some do not.. I believe OLD TAPPAN GUARD SOFIA BERISHA will be one of the kids who beats the odds and overcomes her environment.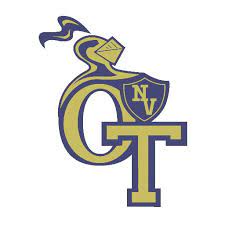 Sofia Berisha plays at Old Tappan high school in North Jersey. They have a excellent program at Old Tappan. But it's far from a brand name basketball program. College coaches don't flock to Old Tappan high school. It's not a stomping ground for Division one coaches. But a player can still make their dreams come true if they do enough to get the attention of their local community. They can use that attention to make their way onto the AAU circuit and shine during the live recruiting period In front of college coaches. Its a old formula used by many kids who do not play at brand name schools or play in high school programs loaded with talent, preventing them from shining. But these days are different, that because last spring and summer there was no live recruiting period. There was no way for a kid who is not in the spotlight to build their name recognition and set the table for that all important summer leading into their senior year. Sofia Berisha was one of the kids who got caught up in the Covid recruiting era. She was a kid who walked into this years live recruiting period as a total unknown. She has been fighting a uphill battle all spring and summer. But I got a feeling Sofia Berisha is going to find her way onto a Division one campus. Because talent always wins at the end of the day.
Yesterday, I called a division one coach. Thanks to twitter I knew they were recruiting a talented guard from North Jersey. I told this schools head recruiter, you chasing this young lady around. Well guess what? I know a player better than her and you won't have to chase her. I told him Sofia is going to to be a stud. He asked me for Sofia's last name. I told him I didn't know it, but I would find out. You see Sofia Berisha, doesn't train with me. I spoke to her mother on the phone a few times. Yet I have been following her since the end of the spring and right though the live recruiting period. That's because I was watching the Fagan Belles play one day and saw a talented player that I had not seen before. I like to think I know just about every kid in the Shore Conference. I soon found out there was reason I didn't know who she was… that's because Sofia Berisha, is not from the Shore. You see she got lucky. The Fagan Belles was hit with massive injures and needed a player to join their team. So they picked up Sofia Berisha and it was a blessing for both. Because the Fagan Belles got a talented player and the Sofia got a chance to finally showcase her skills.
I needed to do a little homework regarding Sofia. So I went and checked out her high school stats and discovered, I was right about her. Sofia is a baller and serious bucket getter. How do I know that? Because in the first game of the season last year, she had 34 points vs Pascack Valley. Folks nobody scores 34 points vs Pascack Valley. They are one of the best programs in New Jersey and have coach you may have heard of named Jeff Jasper. But then I saw 32 points vs Teaneck High School in a two point win. It was clear to me everything I was watching on tape about this young lady was real. But it was when I saw her live for the first time, that I knew she was special. You see the Fagan Belles has one of the best players in all of New Jersey on their team in Kylie Capstraw who is going to Yale and Kay Donahue who is going to Lafayette. But the best player on the floor that day was SOFIA BERISHA! That day was eye opening because the confidence she played with, was so impressive. More impressive it was on a team that had players who have played together for years and her she was stepping in, joining them and not missing a beat.
Sofia Berisha is 5'10", long with a wonderful college ready body. She has skills and more skills. Her ability to pass the ball is just fun to watch. Her vision is special as is her complete understanding of the game. But it's her shooting and scoring skills that are most impressive. She has college shooting range, and has already mastered the new college three point shot, so many are struggling with. But it's her shot fakes and pull up jumpers that make you sit up. She has a gift when it comes to creating opportunities for herself. That's because unlike most shooters with size, her ball handling skills make her elite. She is a player that will get buckets the moment she sets foot on a college campus.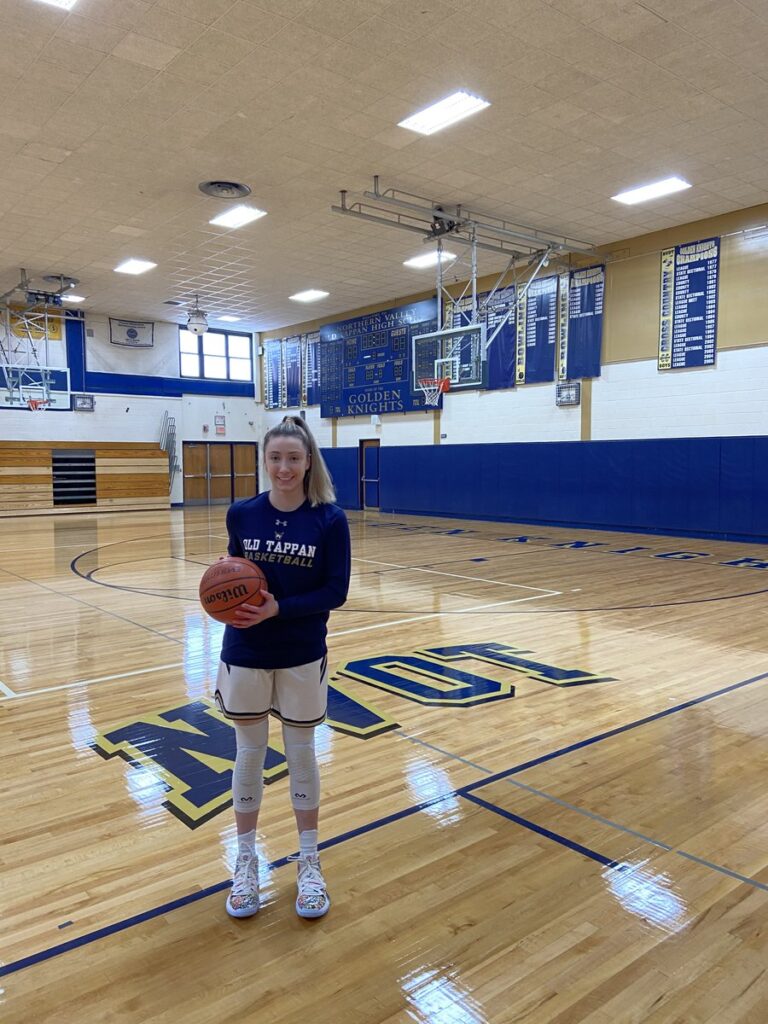 Now the clock is running. Time is not on Sofia Berisha's side. She found the Belles late in the recruiting process, she didn't have a profile coming into the live period. The media doesn't give her the hype so needed these days. Coaches don't know about the 3.9 GPA, or the work ethic she has displayed. She wanted to train at NBS, I told her mother she was nuts it too far away in the spring. Where she is already driving to the Shore 4 days a week. The fact of the matter is, Sofia Berisha is going to need a break. She is going to have to attend elite camps. She is going to have to watch kids she knows, she is better than get offers and even commit to D1 schools. She will have to overcome the disappointment that comes with playing catch up in the recruiting process. She is going to need to be strong and most importantly not settle. She will have to lean on the fact that she drove 4 hours a day four days a week to just put herself in position to fulfill her dreams, now is not the time to give up or settle. She will have to understand that her time will come but she will need a little help along the way… that's because the game is there, she is just missing the name recognition and exposure part, that takes time. She and college coaches have to understand she is just late to the party….BUT THE PARTY HAS JUST BEGUN FOR SOFIA BERISHA!