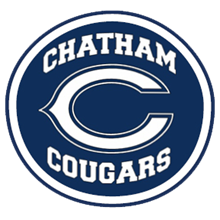 CHATHAM HIGH SCHOOL may be a mystery to some. But they will not be a mystery for long and certainly not to college coaches. There long time coach Joe Gaba is one of the very best teachers in New Jersey. His teams play hard nose team defense and team basketball. These days he has a team that certainly has a chance to make some big noise. In fact maybe some Top 10 state noise. College coaches would be wise to attend there open gym because there are some real goodies at Chatham. They have one of the best unsigned seniors in the state. Possible the best young Wing combination in New Jersey and a young developing post player.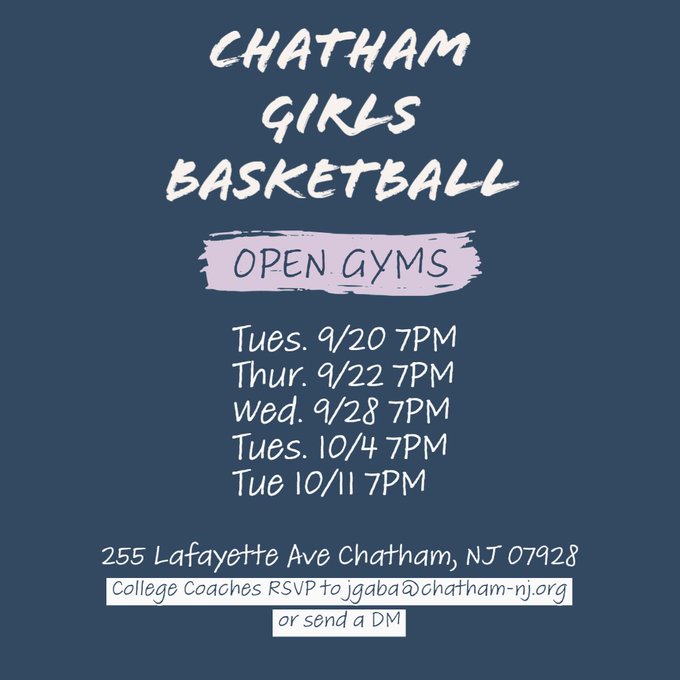 6'1"- Forward– 2023 First go look at who Chatham high school played against last year. Then notice RILEY ALLEN scored over 500 points and had over 200 rebounds vs REAL COMPETITION. You must be thinking surely everyone is recruiting her. Knowing she is a great student the Ivy and Patriot school must be calling.. RIGHT? Well let me tell you the problem and why Riley Allen is so under recruited. A torn ACL ended her freshman year before it started. Then Covid stole her sophomore season and now the transfer portal has blinded some. Riley Allen has a problem it's called NAME RECOGNITION and hype. But that's why open gyms are so important to college coaches and kids. When coaches get to the Chatham open gym there going to see a highly skilled D1 player. One that can score at all three levels. She is a deadly three point shooter with range. She scores at rim playing bully ball or with elusive finishes at the rim. She can flat out pass and handle the ball. And is player who attacks the glass. A player that competes and plays defense with her heart and soul. I am lucky enough to have seen her on a number of occasions. If she played in the Shore she'd be a 1st Team All Shore player. If she was a NBS kid she'd have multiple D1 offers. This young lady is a serious hidden gem, who just doesn't have the hype machine behind her. IF YOU NEED A FORWARD WHO WILL IMPACT? Here is a recruiting gift to those coaches, who leave no stone unturned. Go watch this young lady, you with thank me.
5'10- WING– 2025– Make no mistake she is a Top 5 player in the 2025 class. That's not talk, that's a fact. This is not a kid with potential, rather this is a kid fulfilling her potential. She is delivering NOW. Every time I see Ella Kreuzer play; I keep up grading her status. The first time I saw her play. I said she was a D1 player. The next time I saw her I said she was a MM. Then she came to NBS and destroyed players with high major offers in hands. There is no doubt she is a high major lock. She is athletic, has a live wire type body. insane active hands to go with a special ability to anticipate in lanes. Her first step is lighting quick. She runs lanes and is a bear at the rim. She has upgraded her ball handling and her jumper just keeps getting better. Why? THE WORK ETHIC IS NEXT LEVEL. ..Ella Kreuzer has a chance to be a high major ELITE DEFENDER and WEAK SIDE REBOUNDER. She is the product of next level coaching as well … meaning constance growth should be expected. She also seems to grow physically every time you see her; she is now 5'10" and blessed with real length for her future college position. You can't even begin to imagine what this kid is going to look like in 3 years. SHE IS A DRAMA FREE, DEAM RECRUIT!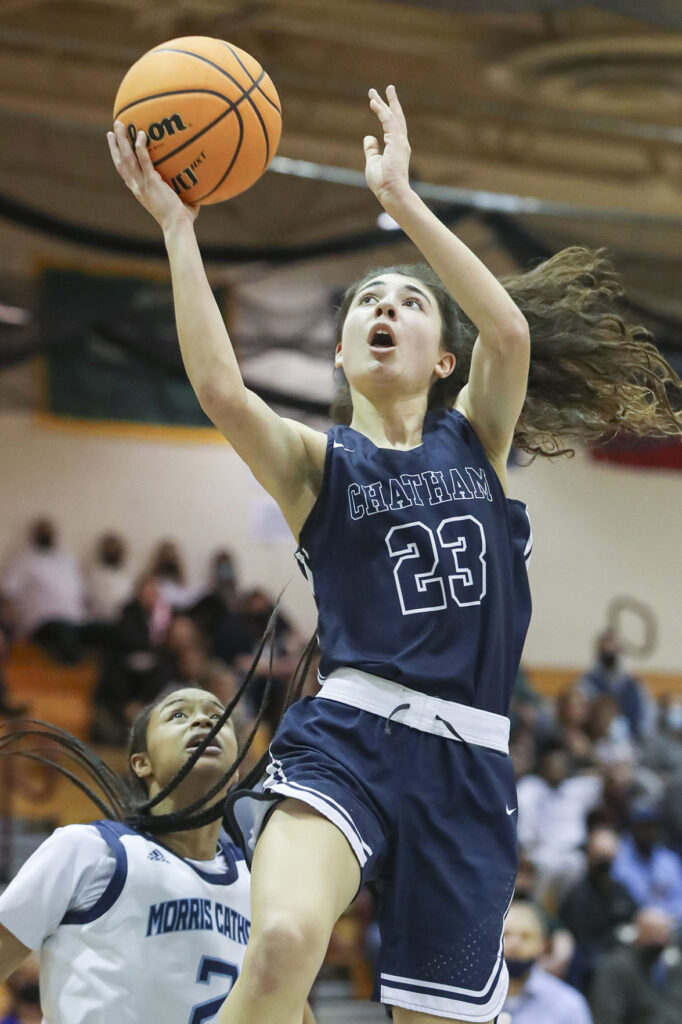 5'9"- WING- 2025– College coaches if you do not listen to anything I tell you. Listen to this and listen good. This is the best keep secret in the entire state of New Jersey in the 2025 class. Mia Semioli does not play highly visible aau and is not a self promoter. Lucky for you, if your a hard working, hustling recruiter. She is a Top 5 player in the 2025 class. She was the best FRESHMAN AT NBS CAMP this summer. Do I need to list the names of the freshman at NBS camp with D1 offers? Well nobody was in her world. Coaches nothing shakes this young lady. She is cool under pressure. Her ability to move without the ball tells you she has been totally coached up. Her handle is so deadly. While your guys are living in razzle dazzle world. She destroys opponent's with her no frills highly effective handle. Leave her open behind the three point line and she will make you pay a heavy price. She reads 2nd level defenders better than any baby in the state that I have seen(no exceptions). You simply cannot speed her up. She plays with total purpose. Last season she had 18 points, 7 rebounds and 3 dimes vs D1 stacked Morris Catholic. She had 13, 4 rebounds and 3 rebounds and then 18 points in the rematch vs state TOP 5, Sparta. She had 10 vs Top 20 , Pope John. Then just for shits and giggles had double figures 15 times. Coaches this is a smooth, big time athletic stud. She also has the genes to back it up. Her mother played at DUKE and her dad played soccer in the MSL. SHE IS A HIGH MAJOR IMPACT TYPE KID… you are making a major mistake if you miss her… another DRAMA FREE KID.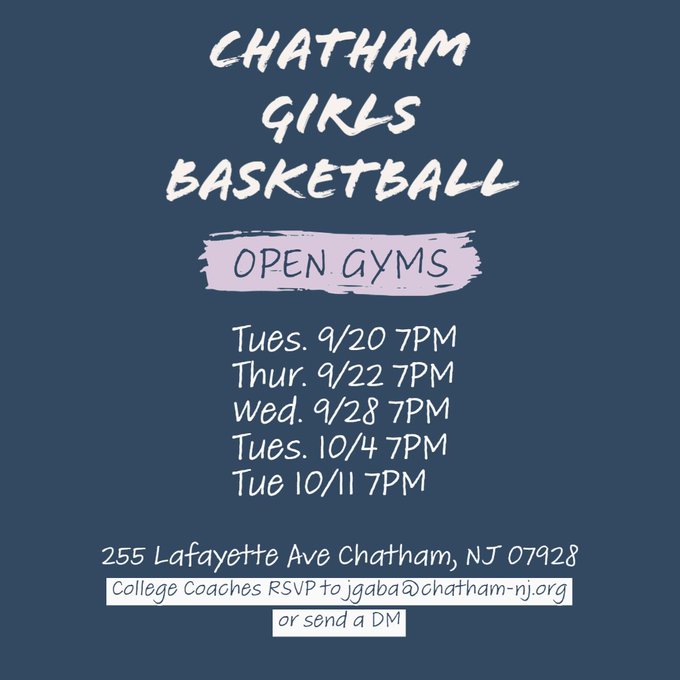 MAEVE BOGUE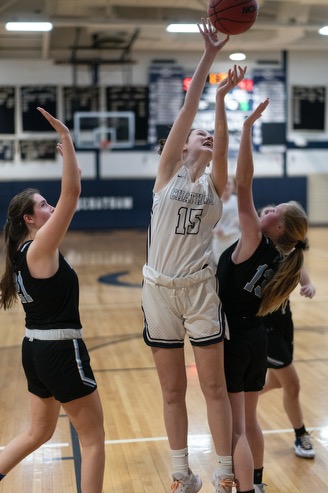 6'1"- Forward–2025 She has size and my understanding is that she has been working hard at US HOOPS under the watchful eye of master teacher RICH LEARY. She has a real upside and appears to be making leaps and bounds as a prospect. There is no question; time is her best friend these days. If the work ethic reminds in tack … expect big things in the future.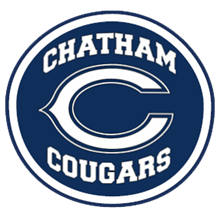 ADDISON BARRETT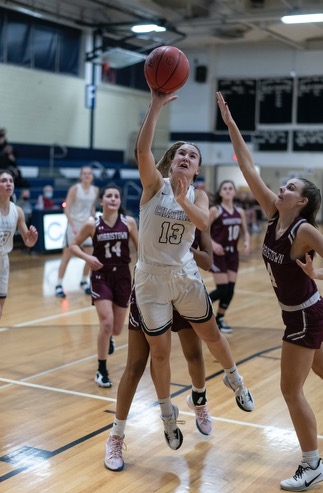 5'11- Forward- 2024– this one is interesting because she has started every game of her career. She is a big time athlete with a serious college type body. She competes and is not afraid to give up her body. She scored 250 points and had over 125 rebounds last season. She also had 12 double figure scoring games. This young lady is worth tracking and following. Her toughness and aggressive nature are gifts. Coaches you be wise to watch her game tape vs Top 15 RUMSON last season….