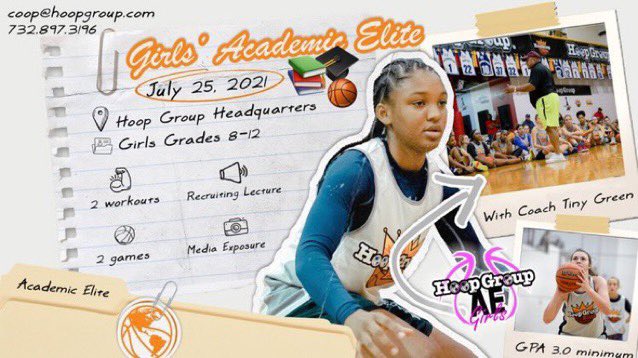 There are some events that do more for kids than others. One such event is Academic Elite and once again it delivered in a big way. While so many kids choose to spend the final day of the recruiting period playing in front a few of if any coaches. Many kids made the correct decision to attend Academic Elite.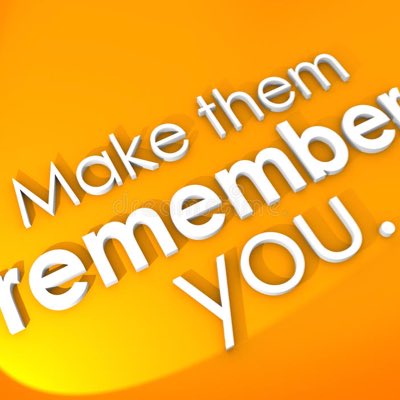 Many players this past Sunday played in front of more college coaches than they did all spring and summer combined. Coaches from the Big East, the Ivy League, Patriot Conference, A-10, MAAC, NEC and American East were on hand and they were not disappointed. This years event saw some of the best young players on the East Coast as well as some unsigned players who are currently being heavily recruited. But the big news out of this years event was the same as every year. Players picking up D1 offers on the last day. This is what makes this event special.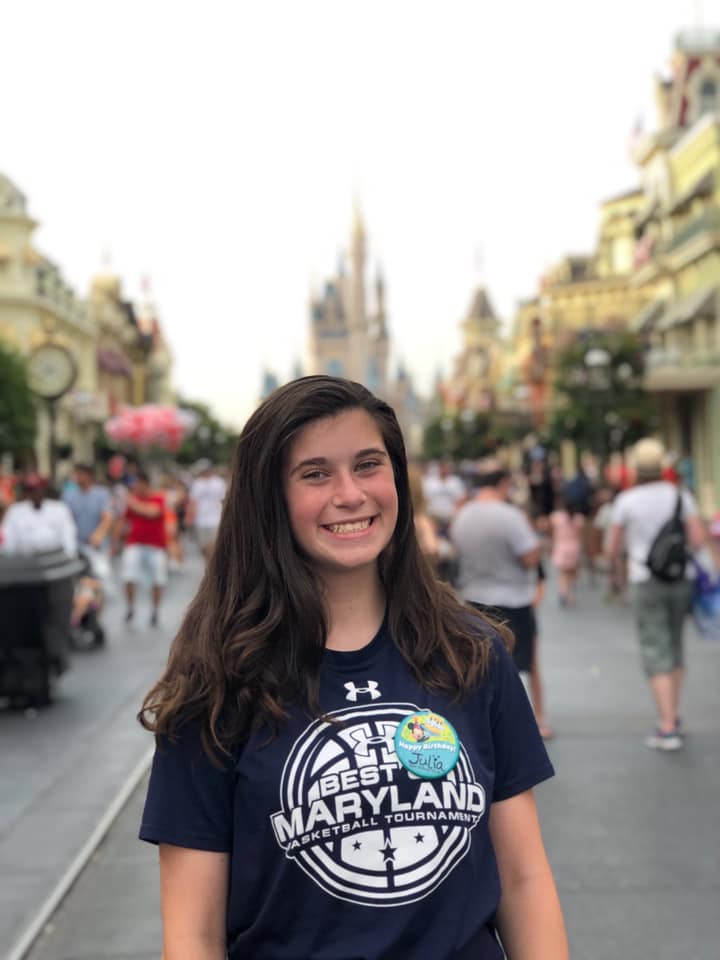 You cannot talk about this years event without starting with one name... JULIA KARPELL! To say Miss Karpell was the best player in the building Sunday is like saying Ice Cream is good. Julia Karpell put on a show folks. While some questioned when I said she was the best freshman in the Shore last year. Sunday night she proved just that. The future high major with P5 potential did it all. She knocked down jumpers as expected. But it was her dirty moves getting to rim that caught folks off guard. Not to mention her ball handling and passing too boot. Blessed with a college body and a insane IQ. Julia Karpell once and for all proved she proved she is a future mega star.. and oh yeah my phone has not stop ringing.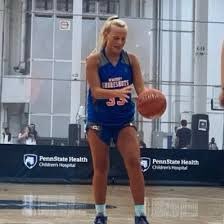 How good is Maggie Cavanaugh? Good enough to leave Academic Elite with not one but 3 D1 offers. Maggie Cavanaugh right now just might be the most improved player in the 2023 class. The offers are simply rolling in these days. She displayed her wonderful court vision and excellent shooting touch all evening…Cavanaugh is going to have a busy August traveling visiting colleges. Sounds like a problem most kids would welcome 👏🏀😄
CIARA NORMAN picked up a offer on Sunday. It won't be her last. That's because she is so active and aggressive. Not to mention she is not yet even close to 100% yet. Nobody was able to keep CICI off the class. It's clear this young lady is going to be a major impact at the next level.
Isabella Asencio once again proved she is the best pure point guard in the 2023 class. While some schools may be scared off by her size. I laugh because she has simply crushed some big name players this summer. Then on Sunday she went to work again. Showing her ability to make all those around her better and then finding time to eat herself. Because of her size many don't realize she is a 3 level scorer. She got the attention of all the coaches and soon will be in heavy demand.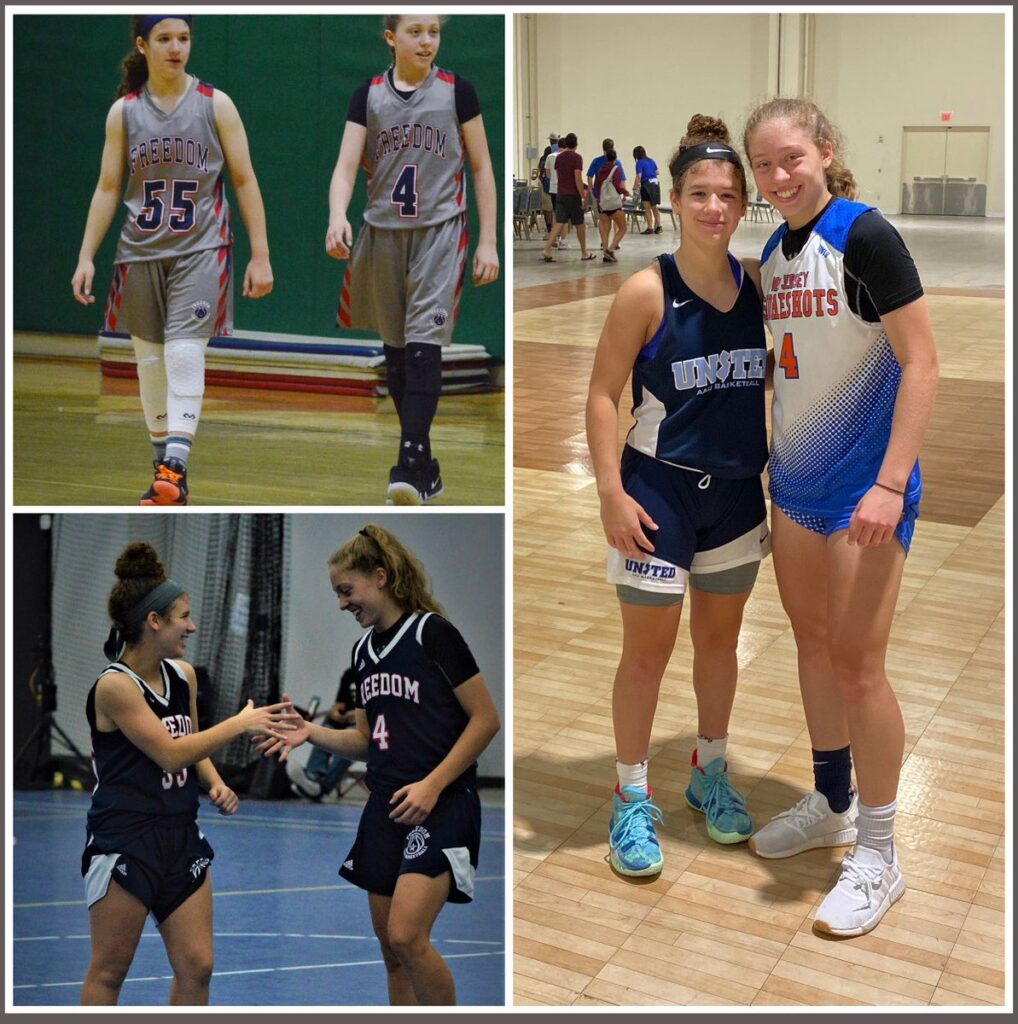 f your wondering why Julianna Almeida has high major offers right now. Then just watch Sunday's video of Academic Elite. Folks she is the best freshman in New Jersey. She is the ultimate two way guard and plays the right way…HARD! All you heard from coaches Sunday was this.. "do you think we can get involved" or as one A-10 coach said. "What the hell is she going to look like in 3 years"… good point. JULIANNA GET TO POINT GUARD SCHOOL NEXT WEEK.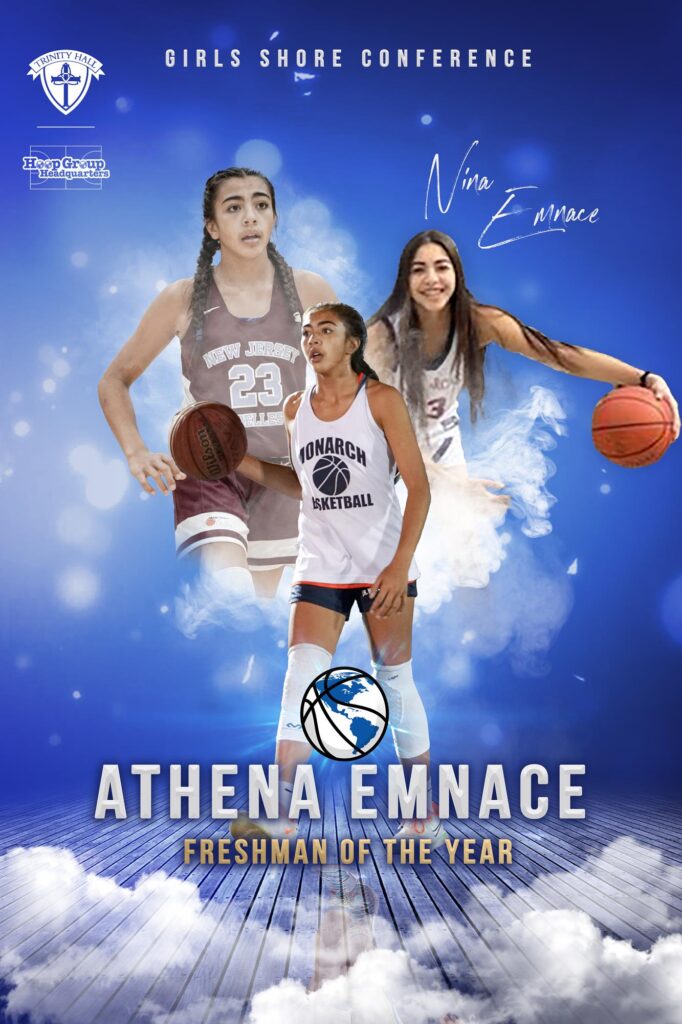 The Shore Conference current FRESHMAN OF THE YEAR., Nina Emance had Big East and A-10 schools calling on Monday morning bright and early. That's because she did her thing on Sunday. That thing included jumpers, drives to the rim and her best cookie monster imitation on defense. Nina clearly had everyone's undivided attention. In a word she was "Spectacular" .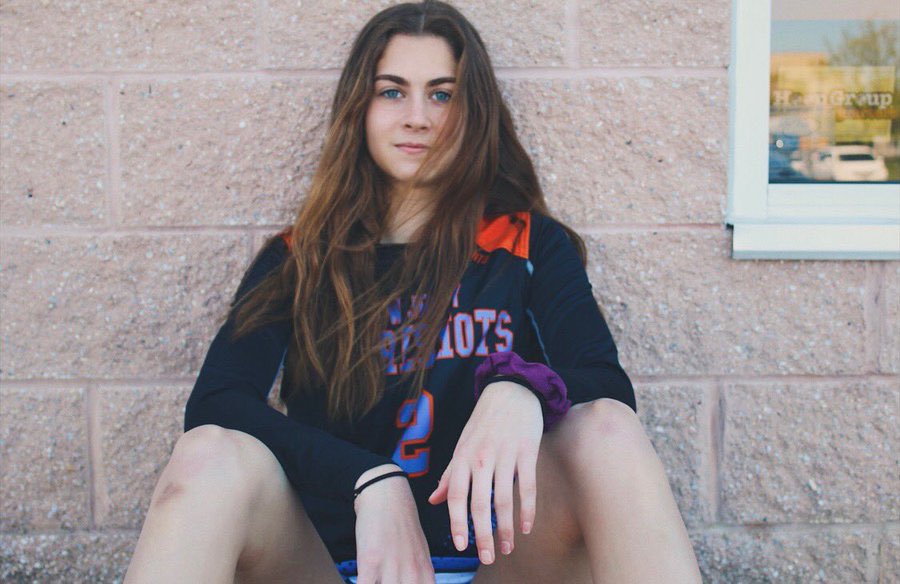 Rosie Scognamiglio had a army of coaches following her every move on Sunday. Her infectious personality stole the gym. Right now Rosie is among the most recruited players in all of New Jersey. Sunday she proved why.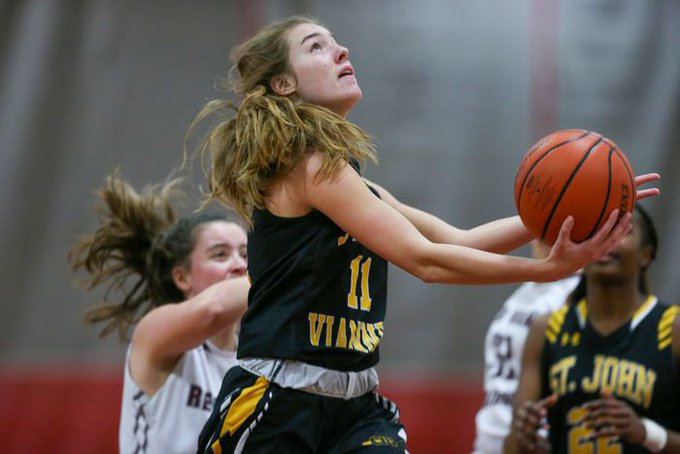 The ASHLEY O'CONNOR race is clearly picking up steam. O'Connor right now looks like one of the best guards in all of New Jersey and coaches are lining up to try and and be the one. O'Connor took a important visit last week. But her is taking her time. Sunday was just being herself while playing lights out as she has all summer.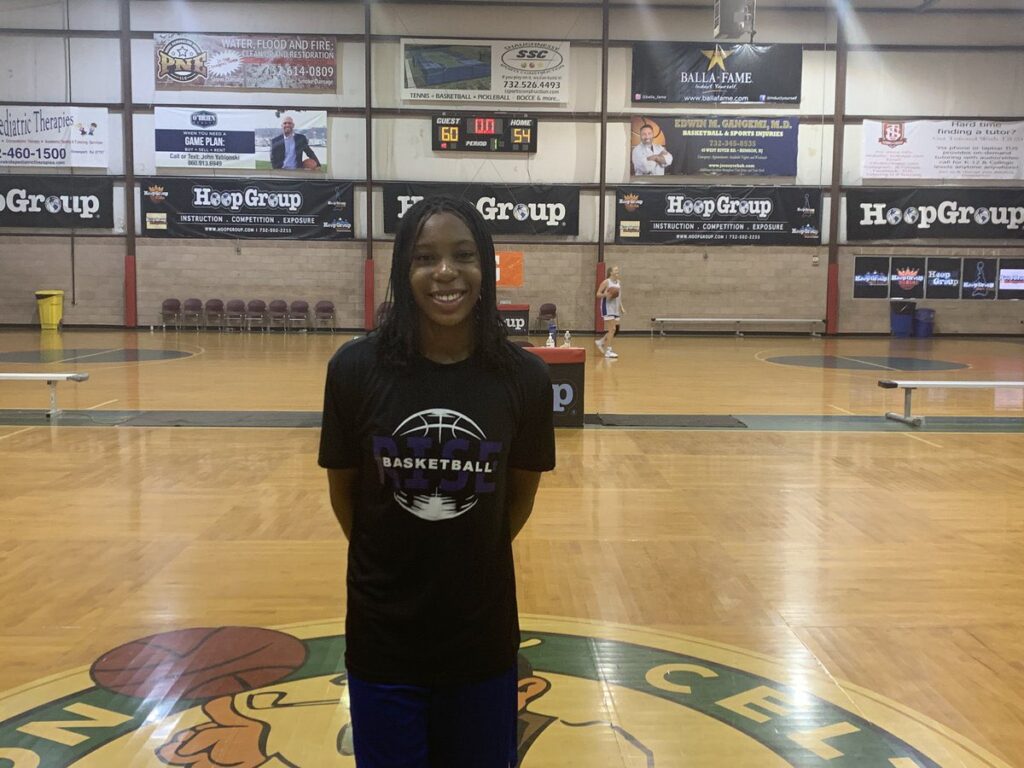 Well Academic Elite did it again. It gave college coaches a look into the future. FAITH WILLIAMSON will attend Saddle River Day High School. Next year she will be the best freshman in the state of New Jersey by a country mile. Sunday Faith Williamson had coaches shaking their heads over and over. That's because the future All State guard was electric all evening. There is simply no glaring weakness in the young ladies game. Now thrown in the perfect attitude and IQ and you have a future P5 guard in the making.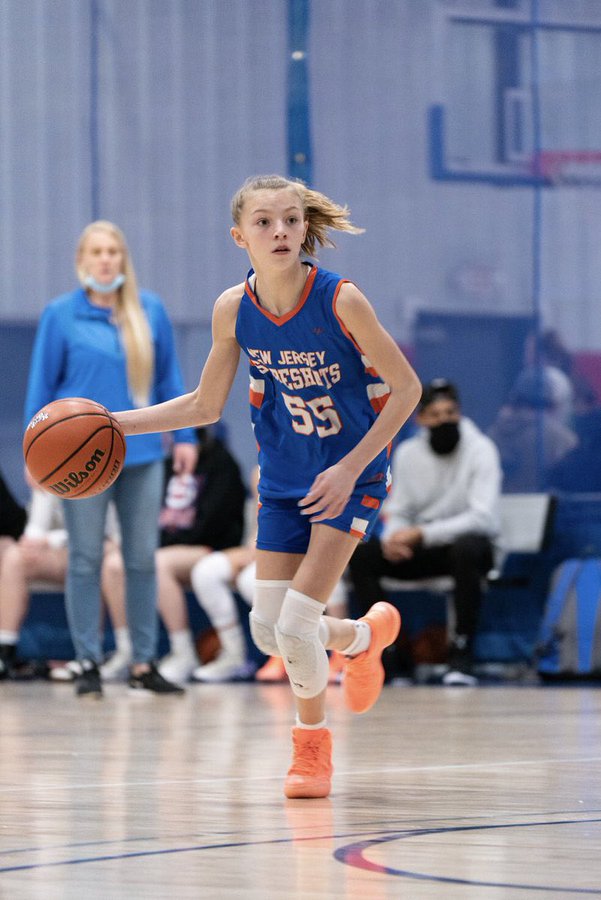 The most shocking thing of the evening had to be Addy Nyemchek. The 2026 guard had every coach and I mean every coach saying .. no way she is in 7th grade. Well she is and she was one of the 5 best players in the gym on Sunday. The "bad women" blew everyone away, including me. There was no way even I saw that coming. As a college coach said " she can play for us right now" and she was dead serious. The "bad women is clearly the star of the 2026 class right now.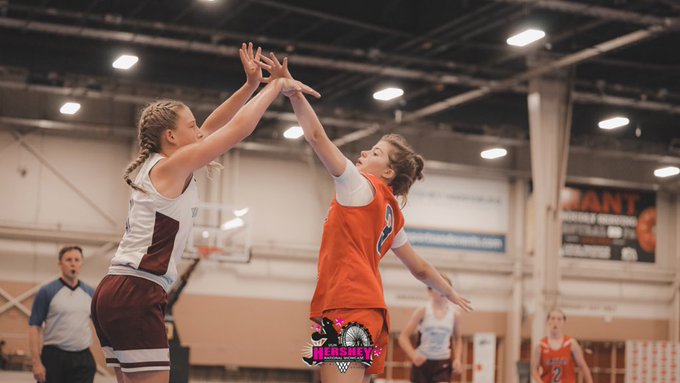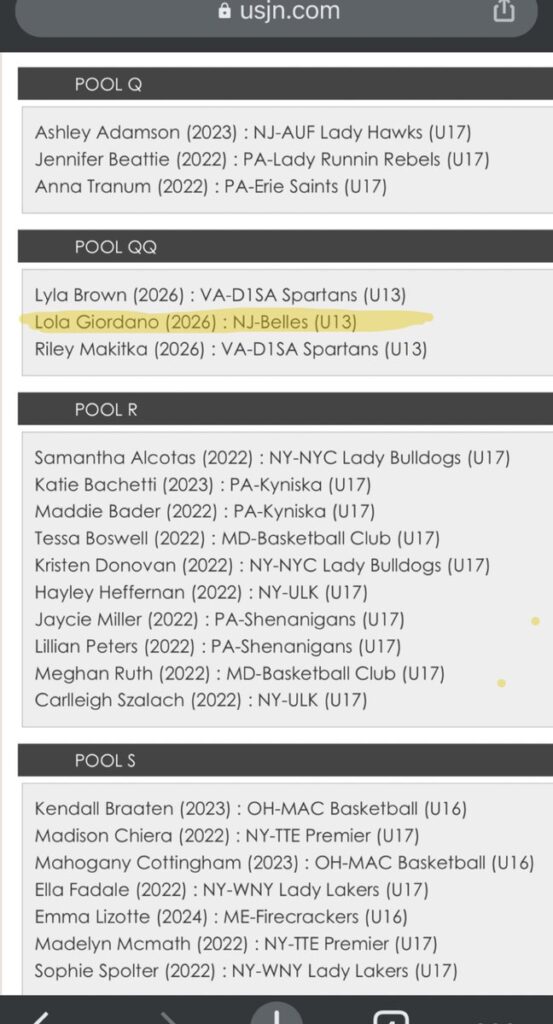 Speaking of babies Lola Giordano who was just named to the USJN all star team proved she is one of the top 2026 on the East Coast. Madison Kocis just shocked everyone. No one can believe she is just a 2026. She and Lola will be competing for years to come, as to who is the best pure point guard in the 2026 class. Both have no worries because they will both receive multiple D1 offers one day. By the way ladies get to point guard school next week… keep growing and playing vs older talented competition… just like you did Sunday.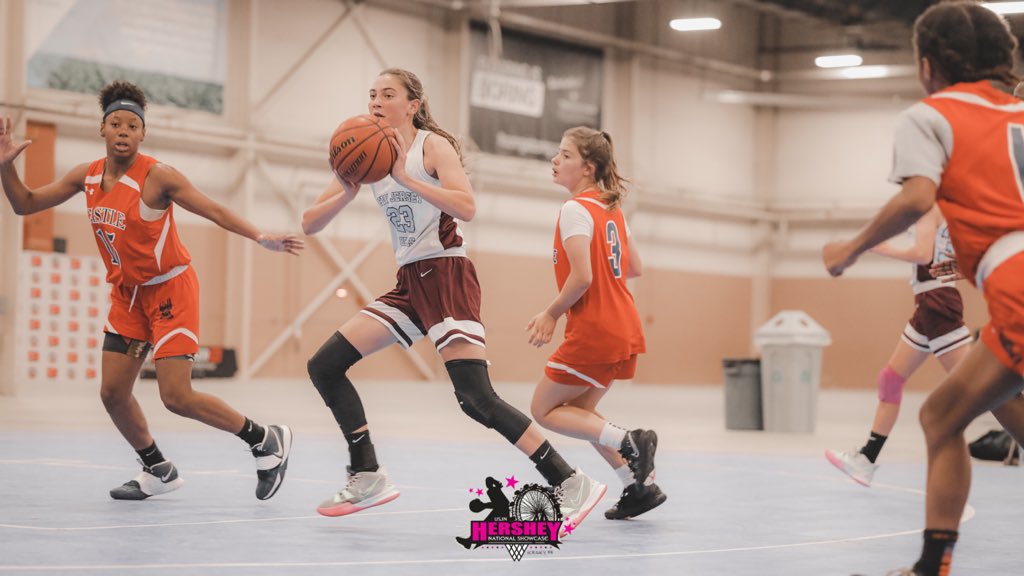 Now ready speaking of babies. Daniela Maletsky was so good it was scary. How good you ask? I was watching the 2026 guard who plays for the Belles all night. Want to know what I told a coach. "There goes the next Lola Mullaney". She may be under the radar and someone may be able to steal her just like Harvard who was in the house did with Mullaney. Keep a eye on this young lady folks!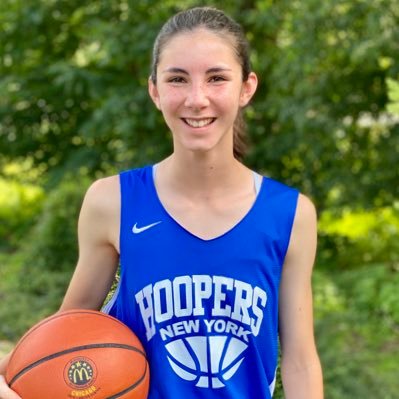 Like every year the event was a launching pad for many kids to build name recognition. Players like Katie Drozd of NY whose sister exploded a year ago at AE and will be a freshman at Manhattan .. Katie, showed she can really shoot the ball. She caught the interest of coaches with her length and shooting range. THE 2024 has D1 written all over her👏👏👏💪😄
Sam Slofkiss of Marlboro high school has to be on every Academic D2/D3 wish list. The top D3 schools in the country were all asking about the 6'0" active forward. There is no doubt in my mind Slokiss is going to be a star for a National Contender type program.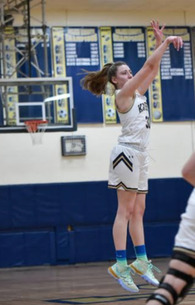 Now I can't wait to hear the feedback on Sophia Berisha of Old Tappan high school. Here is what I believe. I say this young lady is a D1 player. She has size and is a three level scorer. She no question suffers from lack of long term exposure and name recognition. I believe Sunday, she jumped started her recruiting.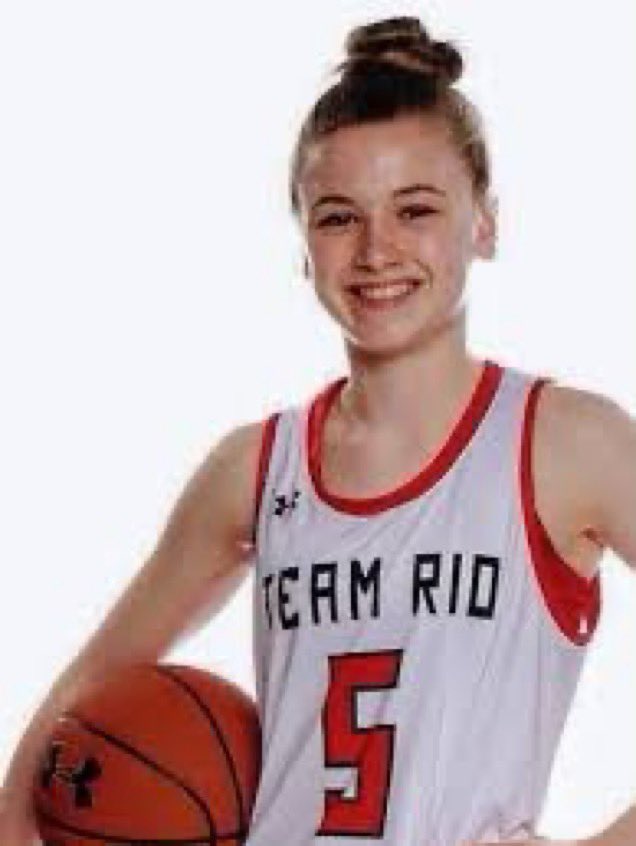 Come on is there really a better unsigned point guard out there better than Emma Von Essen? The answer to that is… NO. She did things on Sunday only she can do folks. Von Essen has watched her stock soar folks. Sunday everyone saw why!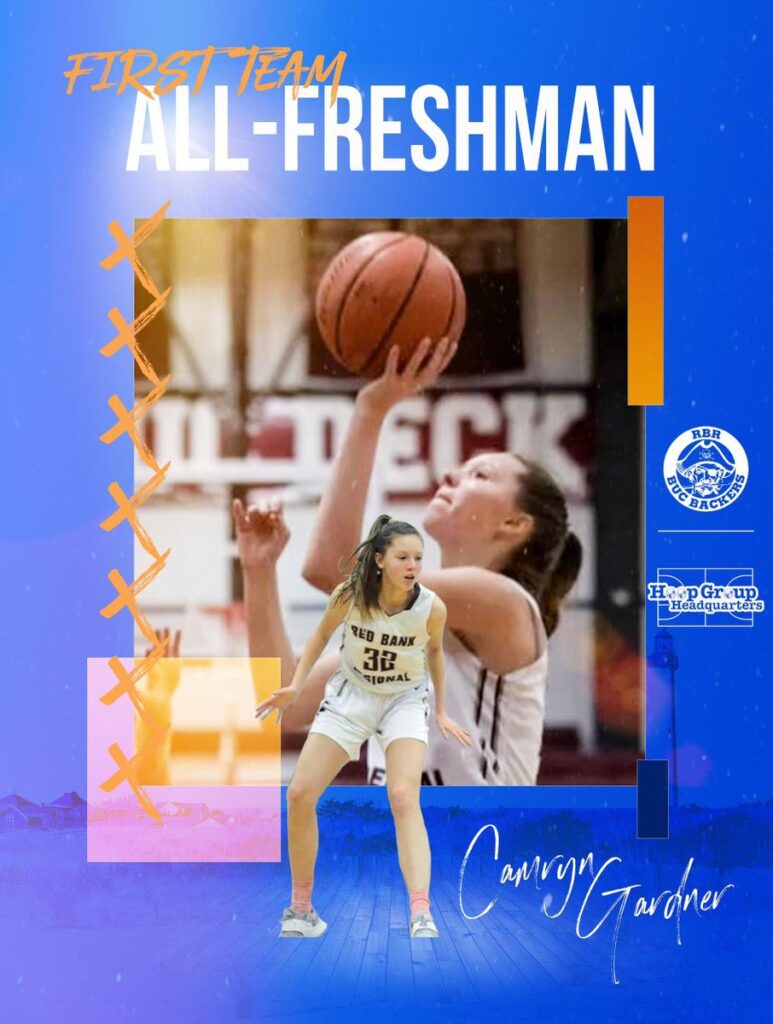 What about Camryn Gardner? Coaches just fell in long with the talented All Freshman Team member. How much you ask. Well the first two phones called I received on Monday were for Camryn Gardner. She showed she can put the ball on the deck and play inside or out. But what you heard over and over from the coaches..THE D1 COACHES WAS THIS.. she is so mobile for a 6'2″ Player. Camryn will certainly be calling all the shots in regards to her recruitment .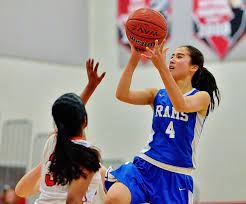 Kyla Hyman Glasser stock just keep rising. The 2023 point guard finished off her outstanding summer with a bang at AE. Her quickness and was impressive as always. Kyla is becoming one of the real feel good stories of the summer. She is starting to build that all important name recognition. I believe this young lady is moving towards a D1 offer… once again young lady get to Point Guard next week all 5 days.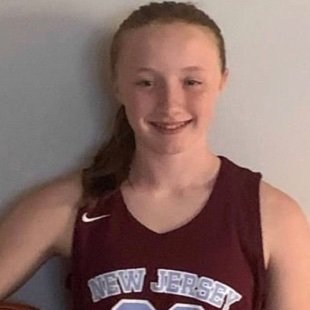 There is not much more for Megan Gentile to do this summer except live in the gym as she always does. Once again Megan caught the eyes of coaches. There is no doubt Gentile will sign a letter of intent to a D1 school one day. Her toughness and scoring ability was on full display. Her name recognition is gaining steam. My only question is how high can Gentile stock rise? It seems she get better every time she steps on the floor.
Finally Siobhan Stapleton is going to be special. So many coaches were commenting on physical presence , size and skills. I did remind them she was on the All Freshman team this past season. I think it's safe to say every Ivy and Patriot school this time next year will be begging for her services.