Today's spotlight team is a group that have taken on the challenge of putting improvement above all else. It's a group that have some of the best freshman talent in the state on their roster. They also have a group of players that while may not be household names today, continue to improve and more importantly are committed to long term development.  This group is coach by the most effective developer of talent on the AAU circuit…MARY BETH CHAMBERS….THE JERSEY SHORE ELITE 2018 are a rare group. Like all Chambers players they seem to get better each time you watch them play. They play against the best competition and they understand improving is way more important than stats and attention in the long run.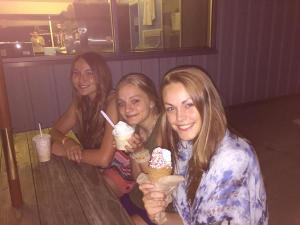 Before I start, I would like to clear up a little terminology. When I say a player is a lock Division one player, that means a player has an offer on the table or will have multiple D1 offers at some point.
When I call a player a GYM RAT,  that is a player I SEE PERSONALLY or on a CONSTANT basic against TOP talent in the gym. These players get outside there comfort zone and their work ethic is bigger than their ability. These players will be better in college than in high school and can play at a level HIGHER than their recruitment. I believe you build programs with gym rats…they have an added value that recruiters do not get to see. Gym Rats are tough to find as all coaches know.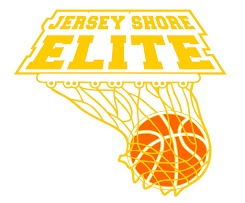 No AAU coach's word carry's more weight that  of Mary Beth's Chambers. She is a phone call every college coach accepts and returns. This my friends is real power in the world of AAU. She has DEVELOPED MORE AAU D1 PLAYERS THAN ANY COACH IN THE AREA. This is the most interesting challenge she has taken on in recent years. She has a number of super talented babies surround by a group of young developing players. Now this is not the first time Chambers has done this folks. It was two years ago that Mary Beth Chambers took on a group of unknown players and turned them into household names. Camerin Spahn was a all but forgotten and unknown player when she joined the Chambers inner circle and became a D1 player. Ellen Daugherty was a D3 player when she joined forces with Coach Chambers. A year later she was 1st team All Shore and a D1 player. In fact that team of 2 years ago became something of a amazing story because a roster full of unknowns became household names and D1 players. This group appears to have the same DNA… WHILE some other top ranked freshman in the area have taken short cuts and have seen their stock drop this group continues to buy into the long term approach…LED BY THE BEST IN THE BUSINESS.
THE ROSTER-

*special note to college coaches...this is a blend of mega talent and kids developing, they are a group that trains against older TALENTED players. These kids are not trying to achieve their goals though politics or short cuts.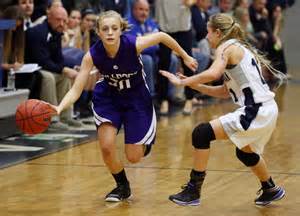 TORI HYDUKE- RUMSON-FAIR HEAVEN- SOPHOMORE- GUARD
One of the best Freshman in the state of New Jersey last year. The younger sister of former Player of the year Catlin and many believe she is more talented. She was the first Freshman EVER to win MVP at the NBS camp…let that marinate. A lock D1 player who is a top flight student. No freshman had her ability to get in the lane and make players for herself and teammates like Hyduke. Her ability to score for such a young player in big spots and games is uncanny. But it's her work ethic and real love of the game that separates her from so many players of all ages. To call her a Gym Rat is a insult to her total love for the game. Along with Christina Antonakakis, RFH may now have two of the biggest gym rats of all time on their roster. Hyduke is a improving three point shooter who already is murder off the dribble with pull ups to 18 feet. She has that rare gift that you can't teach in that she can go get you one….as in a basket when your OFFENSE GOES TO SLEEP. Her passing in transition is off the charts  and will be on full display in college one day where the players are more athletic and able to catch and finish those passes with a higher rate.  This spring she has been nothing short of beastly. She was named First Team at the GYM  RAT TOURNAMENT and every other tournament Elite has entered. I have not just  received glowing reports from Elite Camps but eye popping respect from college coaches.  She will be coaches magnet this summer and no question will cause a recruiting war among college coaches.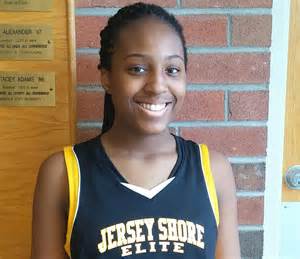 EVE CRAWFORD- NOTRE DAME HIGH SCHOOL- SOPHOMORE-GUARD
This is the true definition of raw talent. Blessed with a first step and ability to get by opponents that is rare in any player. She is one of the best one bounce pull up shooters I have ever seen PERIOD! Her ability to use her body and finish in the lane tell me her game is tailor made for the next level…as in D1 lock! No freshman I know has her ability to get in passing lanes and create turnovers…AGAIN NONE DOES IT BETTER. But her real gift is her physical style of play against older stronger players. Now that she has joined forces with Mary Beth Chambers watch the basketball IQ soar and that game rise to a scary level. Her eventual level of college play nobody can predict with a straight face, because the upside is so big. She already has the ability to defender older stronger players. When you talk about babies who can finish at the rim in transition her name goes right to the top of the list. SHE TOO WILL BE CREATE A MAJOR RECRUITING WAR.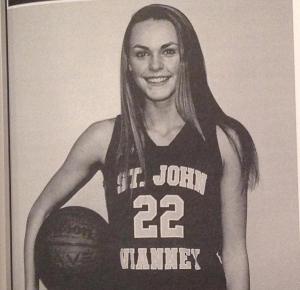 MADDIE DORING-ST. JOHN VIANNEY- SOPHOMORE- GUARD
If size matter then Maddie Doring at 6'0″ has one part of becoming a top player out of the way. She spent most of her freshman year watching the talented SJV upperclassmen. Now to some that may sound like a issue…but the smart people know it doesn't. Maddie Doring faces the best competition she may face all year in practice everyday. She plays against top D1 competition every day at SJV and folks I can't began to tell you how lucky she is because it is and always will be about development for young players. Doring has excellent ball handling skills and has the ability to knock down shots. She along with Tori Hyduke are products of the US HOOPS basketball school and see top notch competition on a daily basis. She is long, athletic and very crafty with the ball. This is another player with a very big upside who has a big future.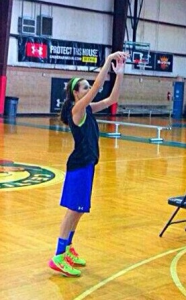 PURE D1 SHOOTER
HAYLEY MOORE- RED BANK CATHOLIC- SOPHOMORE-GUARD
Read about this future D1 player  https://nothingbutskills.com/hayley-moore-is-a-lock/
KERRY TANKE- MANALAPAN HIGH SCHOOL- SOPHOMORE – FORWARD

This is a young lady the continues to surprise me every time I see her. Her work ethic and desire to get in the gym makes her a very interesting player. The fact the she started her freshman season on the freshman team only to moved up to varsity and earn major time tells you something about her. I had a chance to see her at NBS this spring and loved what I saw. Her effort and ability to compete will serve her well as her skill sets continue to improve. She has college body and no question has college level strength. Do you think playing against 4 D1 post players all summer will help her development? EXACTLY, she is in the right spot for a young developing post player. Here is another little thing…nobody develops young post players without reps the way Mary Beth Chambers does, their reps come after time working with Coach Chambers…just look at the track record of success with such players. This is a young lady coaches would be wise to take note of…BECAUSE BEFORE SHE IS DONE…SHE COULD BE SPECIAL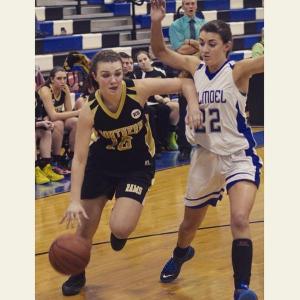 COLLEEN BRADY-SOUTHERN HIGH SCHOOL-SOPHOMORE-FORWARD
This is a young lady that is athletic and played major minutes as a freshman last season. Brady is quick and plays off her feet…rare for young post players. She has a live body and can flat out run the floor for her size. She can knock out the mid range jumper from all spots on the floor. She is active around the basket and this will serve her will in time. No question getting a chance to play against top competition will help her this summer. It will help with her competitive nature and help her gain confidence. She eventually will be able to play not only the 4 spot but the 3 spot as well… once her ball handling skills catches up to the rest of her game. She has the quickness to guard either position and is becoming a very good back to the basket player…A young lady who has made a very wise decision in thinking about developing her talent first…it will pay off long term….STAY TUNED.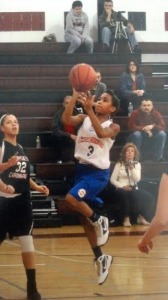 SHANELLE COLMON-EAST BRUNSWICK-SOPHOMORE- GUARD
She the fastest player period that I know playing in New Jersey. There is a reason for this as she finished 6th in the country in the 100 yd dash for freshman….let me repeat in the country. She is almost unstoppable in transition with the ball as she is quick and can change directions at the drop of a dime. She has the potential to be very special but track is also a high priority in her life and maybe in her college future. She started at times and played major minutes for a improving East Brunswick program last season and had some big moments. Like her brother who attended Harvard she is a excellent student and comes from a first class family. Her ability to defend reminds me of Janae Mayfield who will be attending St. Peters. In terms of raw talent NO FRESHMAN IS IN THE SAME WORLD AS HER. She could be very special one day for now its a wait and see what direction her focus turns to..either way she can't go WRONG.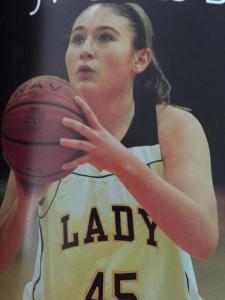 SARAH FURCH-ST. JOHN VIANNEY- SOPHOMORE- FORWARD
This is the most underrated family of players I have ever seen. Her older sister may be the biggest sleeper player of the summer. She is the most underrated young post player I know right now. I had a chance to watch her in action three weeks ago and could not believe my eyes. Toughness…check…mobility…check…effort…check…competitive nature…check check check. I love this kid and I believe she has a chance to be special in a big way. She throws her body around and goes after every rebound. Then as far as running the floor I would have to say outside of Christine Dicindio, I'm not sure any young post player is better. She has great hands and her offensive game around the rim is getting better. She has become dedicated to her craft in recent months and being in the SJV program is just what the doctored ordered because her long term development could shock everyone one day….I LOVE THIS KID FOLKS…. COLLEGE COACHES YOU BETTER PAY ATTENTION BECAUSE THIS COULD BE A KID MANY FOLKS MISS.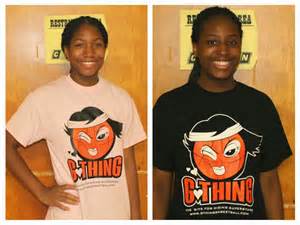 Maryam (L)different game that sister
MARYAM CRAWFORD- NOTRE DAME – SOPHOMORE- GUARD
Now most try to compare her to her twin sister….this is because they have not seem them enough. Maryam game is nothing like her sisters, she is a cool clam assassin. Very rarely does she show what she is thinking or up too while on the court. But trust me her intentions are bad very bad….Her ability to knock down open shots is pure and without drama, leave her open and she will make you pay. But she also has a number of ways to get to the foul line with pump fakes and change of pace dribbles. In a nut shell Maryam Crawford can get you buckets and she can do it against quality competition. Now that she and her sister have joined forces with Mary Beth Chambers I believe she will become a more compete player. Her upside  because she is so coach-able and has such a desire to learn to is off the charts. Now here is something to think about…what is her weakness? Why do I ask? because she really does a little of everything very well for such a young player. Good decision maker, excellent passer, quality shot selection and my favorite a GREAT TEAMMATE…..College coaches enjoy because you will one day be begging for her services…SHE WILL BE THAT GOOD
 POINT GUARD CAMP STARTS ON MONDAY AT HOOP GROUP…..
COACHES 15 NAMES YOU NEED TO KNOW IN YOUR  E-MAIL…LATER TODAY