WHERE– TRINITY HALL
WHO– #6 MARLBORO VS TRINITY HALL
TIME– 3.45PM
RECORDS– OPENING NIGHT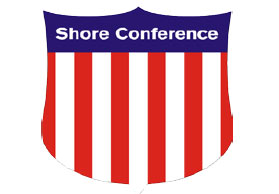 TODAY MARLBORO AND TRINITY HALL will both kick off the 2019-20. Both will be trying to do the same thing. They will be trying to prove their programs have taken another step forward. Marlboro enters the game as the #5 ranked team in the Shore. Trinity is not ranked and would like to be. Today both will get a chance to further their cases.
Marlboro is no longer under the radar. The word is out after they found their way into the Top 20 last season. Trinity Hall has played more basketball as group this year than any other time in their history.
TWO STYLES OF PLAY

Trinity Hall
This will be a game where Marlboro will try and force the pace. They will try and get Trinity Hall to play faster perhaps than they will play all season. Heaven Dora is a fast and an excellent baller. But today may be a day for her to slow down and pick her spots. Caitlin Wingertzhan could be and needs to dominate in the paint. Marlboro has no one of her size up front. Trinity Hall likes to pressure the ball and run on offense. But are just as effective playing a half court game running their offense though Wingertzhan.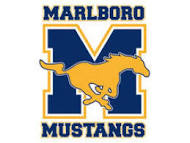 Marlboro
They are going to press on made and miss shots. They will trap just about everything. They try to force turnovers and get a massive about deflections, trying to force hesitation in the Trinity Hall players. They will run on everything and shoot as many three's as two's. They will rotate players in out of the game, hoping to wear Trinity Hall and take Wingertzhan out of the game, by making it a a up and down game.T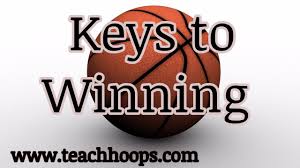 Trinity Hall
They must take care of the ball. But more importantly, when they do turn the ball over…don't do it in the backcourt. When they do turn it over in the front court everyone must run back. There are going to be turnovers. Trinity must avoid turning it over in bunches at a time. They must not cry to the officials about fouls. Marlboro presses on ever possession the refs cannot and will not call everything. Trinity Hall cannot ask the officials to bail them out. Next they must run Trinity Hall off the three point line and not over help. If the rotate to the ball Marlboro will almost certainly kick the ball out for three's. Caitlin Wingertzhan must step out on defense because all 5 Marlboro players will shoot the three. On offense again, they must pick their spots when to run. If the games turns into a track meet, this is a wrap and it will be a wrap early. Caitlin Wingertzhan must be used to break the pressure that is surely coming. Trinity must pound the ball inside to Wingertzhan, it will prevent long rebounds and run outs. It also will slow the game down. Finally and I can't emphasize this enough. Making layups and free throws is a must, this afternoon especially when Trinity Hall is tired. Marlboro gives up lots of layups and they foul, do to the pressing style
Marlboro
They must trap and be physical with Heaven Dora all afternoon and create turnovers. Next while they are going to shoot three's and play fast, they must remember to take care of the ball. They must shoot a massive amount of three's because it's what they do. That requires quick shots and forcing turnovers. It's early so the pressing style make not be in full bloom yet. So getting tips and loose ball are even more important. They must use their quickness to double team Wingertzhan and force her to kick the ball out as often as possible. They want Trinity Hall shooting jump shots, which lead to long rebounds and quick shots…which lead to run outs. When Trinity Hall goes to the bench they must turn the heat. Their young players will not be ready for the speed, pressure and punch of the game.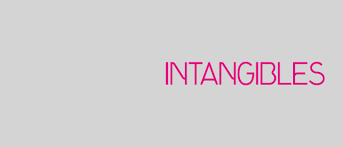 Trinity Hall
They must stay cool and not panic when Marlboro goes on big runs
Loose ball and long rebounding is big , they must limit the number of possession Marlboro gets.
Get back in transition on made basketball as well as missed baskets
Use their times out wisely to rest as well as make adjustments.
Use Wingertzhan to break the press as often as possible
Have long offensive possessions without holding the ball
Spacing make their runs to traps long.
Marlboro
Wear them down and get into Trinity's bench early
.Be physical
Get all long rebounds and loose balls
Steal all air passes in the backcourt
Trap in the front court when Wingetzhan advances the ball.
Force them to throw over the top

This game would be much more interesting in two weeks. There is nothing worse than playing a pressing team early in the season with an inexperienced team…. MARLBORO JUMPS ON TRINITY EARLY AND NEVER LOOKS BACK