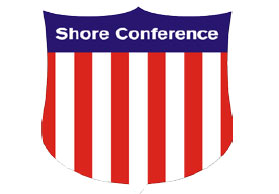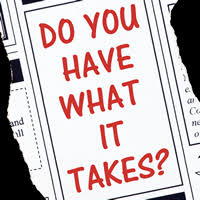 THE SHORE CONFERENCE begins a new season today. Each year is different, so the past while nice to discuss, it will mean nothing to the young ladies lacing them up tonight. Some will debate the rankings. It's makes opening night fun and exciting and it makes for great conversations. But at the end of the day, it will all be settled on the court. It means nothing to be a favorite of a underdog. Everyone is trying to get that Chip …But there are some things everyone should think about.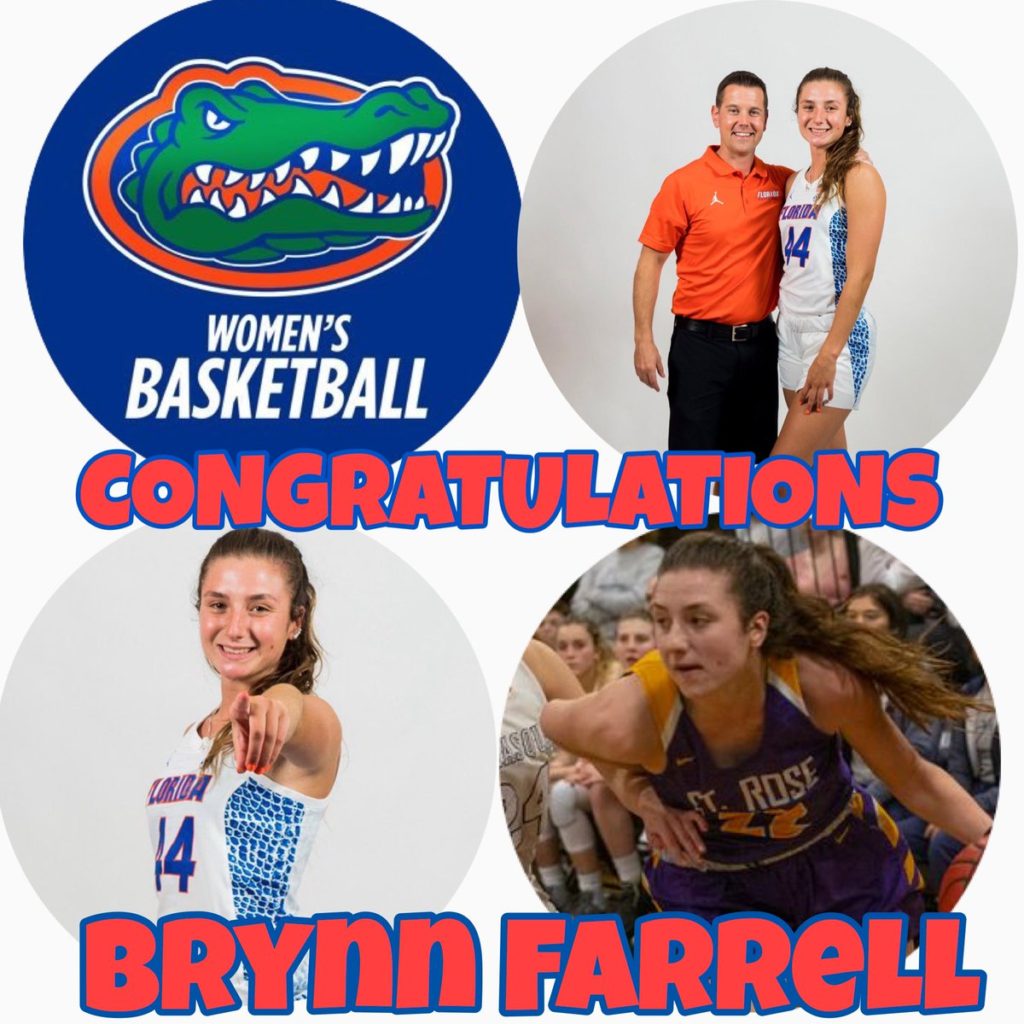 There are a lot of STARS in the Shore this year. None bigger than Brynn Farrell of St. Rose and Destiny Adams of Manchester. There is no question these players capable or carrying there teams on their back. The real question is can your star put your team on her back and carry your team home over the course of the season? There are only a few players who are capable of this. There are some kids who want to be stars. They think it's there time to shine. These kids can cause that big game. Do you have the kid, when the college coaches show up what to shine and kill your team chemistry. I have one question, do you have a star or a superstar? Because superstars are different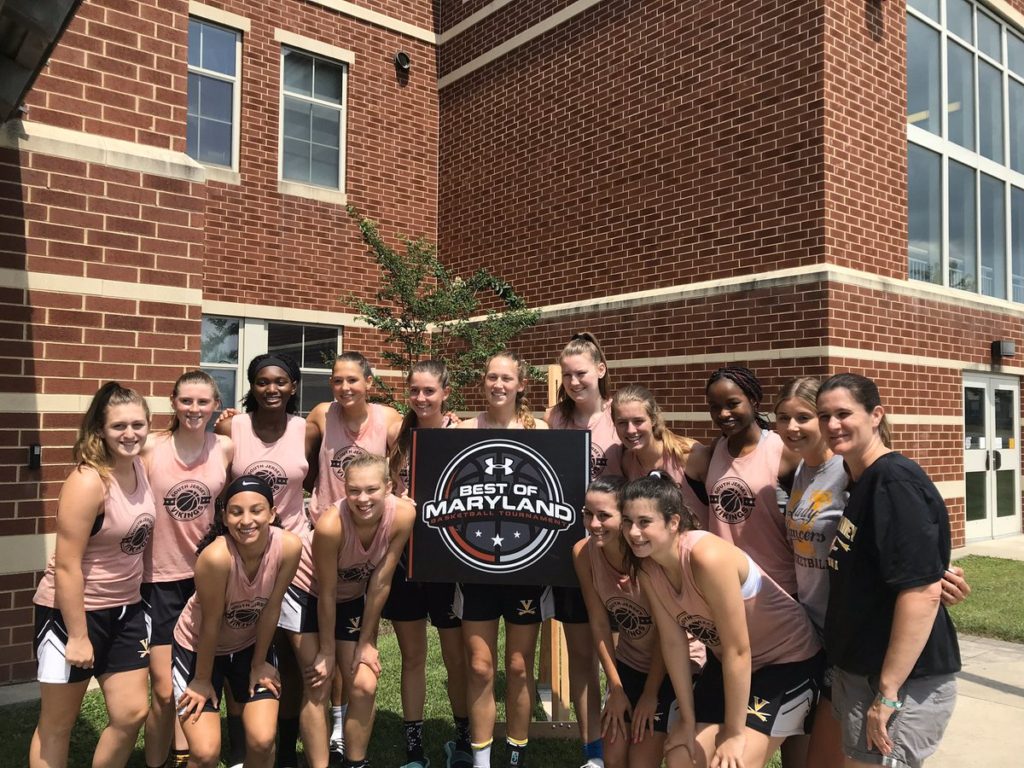 Can your team go to its bench and still win? When it comes to using the bench, no coach is even close to Dawn Karpell. She creates roles for all of her players. They'll know they will play in the meat of the game and they'll never look over their shoulders. They all will play in big games and their roles won't change based on the opponent. They all will be battle tested and play their roles to a "T". The SJV bench is talented, but more importantly it will be used wisely by Dawn Karpell and she is not afraid to use it. It why when it comes time for her role players to become prime time players, there always ready. Does your coach believe in your bench? Did your coach get your role players ready for prime time roles this year? Because if they didn't now is not the time to start getting them ready. Somebody is going to get hurt, sick or just not preform. Can your coach go to the bench. I know RBC can and I know RFH can…what about your team. Can you bench save your team on a bad shooting night or when your star is not a star?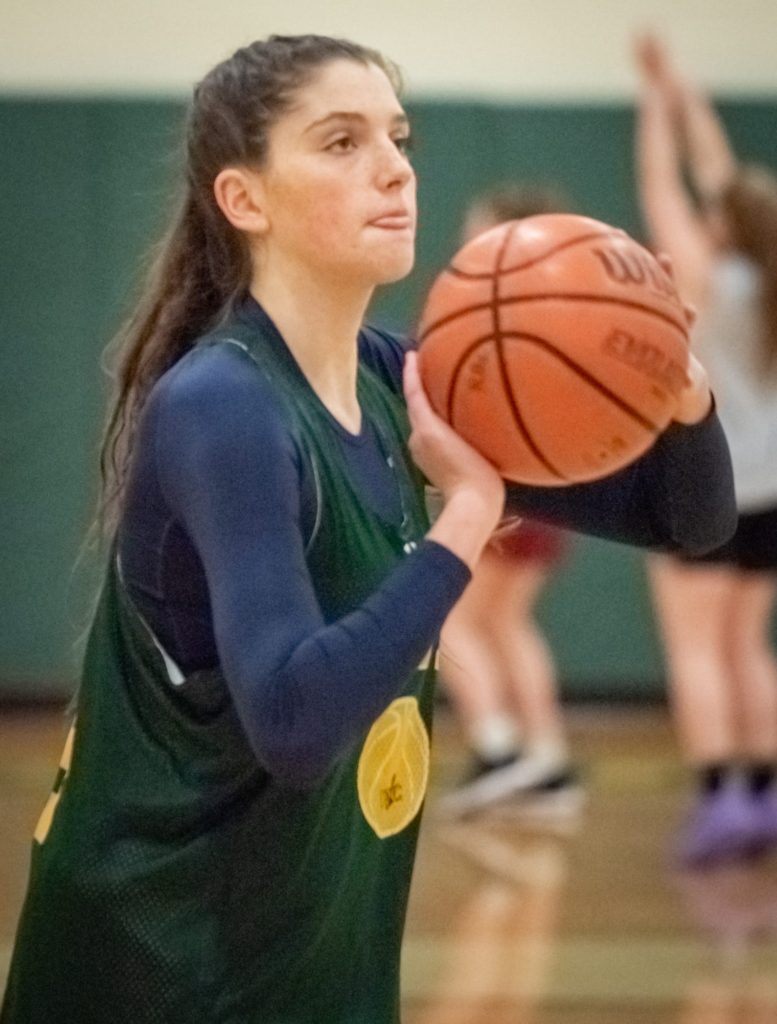 DO YOU HAVE SHOOTERS? Sorry…if you don't have shooters…you are not winning the Shore Conference, so forget it… nothing is more important in todays game. I'm talking, when your team is struggling to get buckets, you better have a shooter that can get you those unscripted points. RBR has the best in the business in Taylor Crystian. A great shooter can single handily send your team to the showers. Justine Pissott is the best shooter in the state. Carmryn Foltz is deadly. You got somebody that can shoot your team out of the forrest? There is a flip-side to shooters though. They can also shoot you out of games. If there is one thing I am 100% sure of…it's this…SHOOTERS RULE…Do you have a knock it down shooter who can make shots in the meat of BIG games?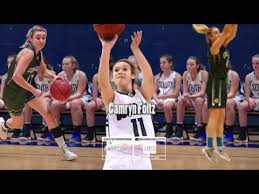 Camryn Foltz late in games is deadly…she slams doors shut
DO YOU HAVE A CLOSER? Closers close quarters and games. Closer's don't turn the ball over or make bad decisions late. You have a closer? Now be honest, do you trust your closer? Because if you don't, secretly your team does not trust them either. Does your closer know when to pass and when to shoot? Remember your closer is not always your best player, that's a myth. Because if your best player can't walk to the free throw line late, like Carmyn Foltz does( 38 free throw in a row) and close the door. Then they're not a real closer! A closer can be a coach, Coach Turhan right now is one of the best closer's in the business. His teams are shockingly great at the end of games and quarters. Joe Montano forget it, if he gets a chance to close…its a wrap. Now here is something everyone forgets…sometimes your closer never gets the chance to close, because in order to close you need to be in the game late with a lead. Whose closing your big gams?.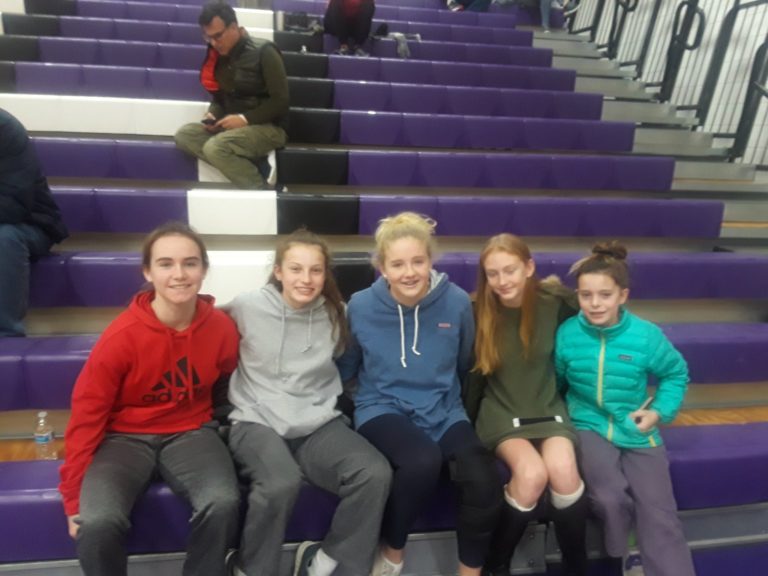 THE BABY FACTOR, ARE YOU READY? Now don't tell me how good your babies are and I don't care about their stats. I want to know are you playing those babies against the real teams this season. No baby had more responsibility than Justine Pissott against real competition, last season. Don't tell me about a how well they shoot or dribble. Tell me your babies can play when the is heat on in big games. Now is your baby just a part of the team or are you really counting on them to win the big games? Manchester has a baby they believe in, Angelica Velez has shown no fear. Is your baby going to put up numbers in blow outs and against weak competition. Then you brag about it. But when they player the killers they can't get their numbers. They become a zero in the big games. What's the status of your babies? If they have to go from role player to prime time player can they do it?…can your baby do this?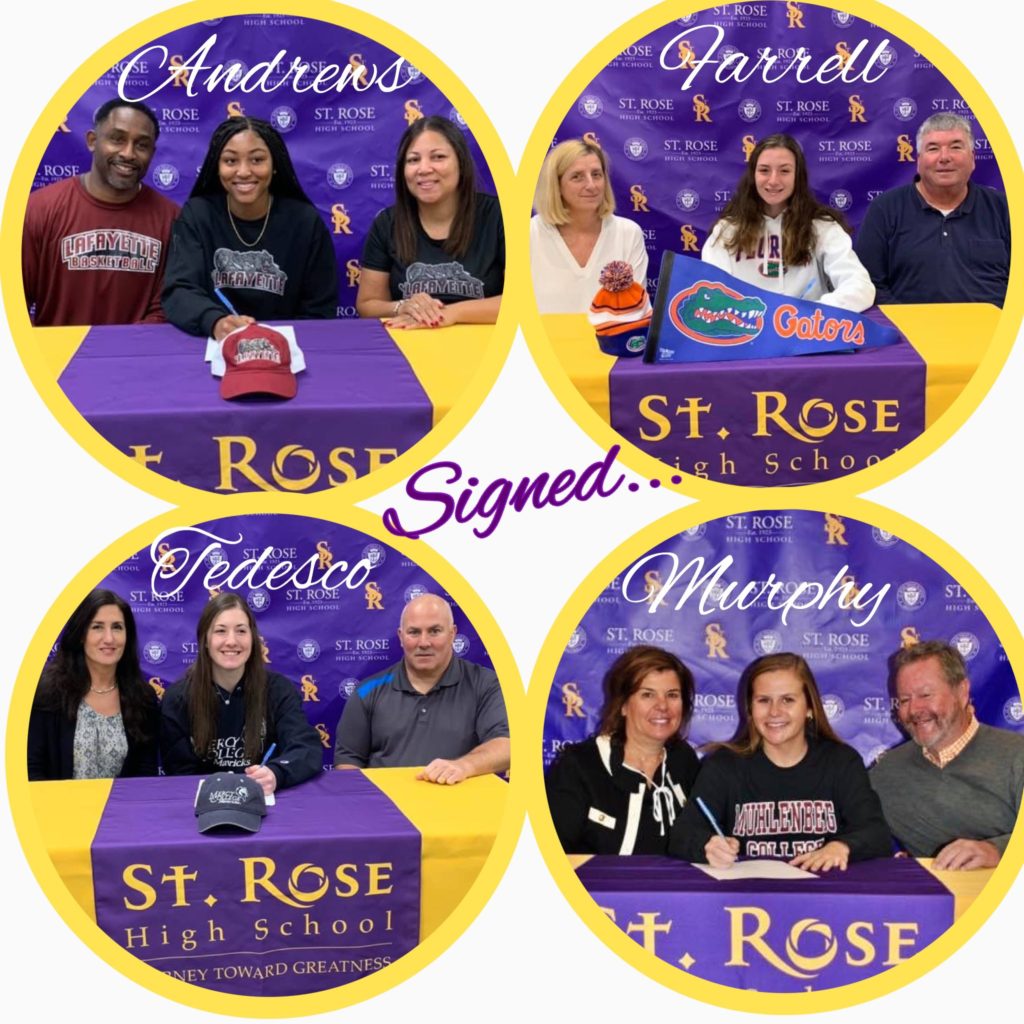 SENIORS, ARE YOURS READY? If your team is not loaded with seniors your team's job is a little harder. Those seniors must have experienced success in big spots along the way. Winning a big game or tournament can't be new to them. St. Rose has 2 seniors and they're good…as in real good, but they also have rings, so they know how to do it. RBC has a battle tested senior with no rings. Jackson Memorial has two special seniors, but they have not won a game vs the big dogs.. SJV has no seniors who can right the ship when the wind blows. Having battle tested seniors is something that gives you a real edge over the course of a seasom Seniors don't panic and they play with a real passion and focus when they know the end is in sight. What about your seniors? Are they ready?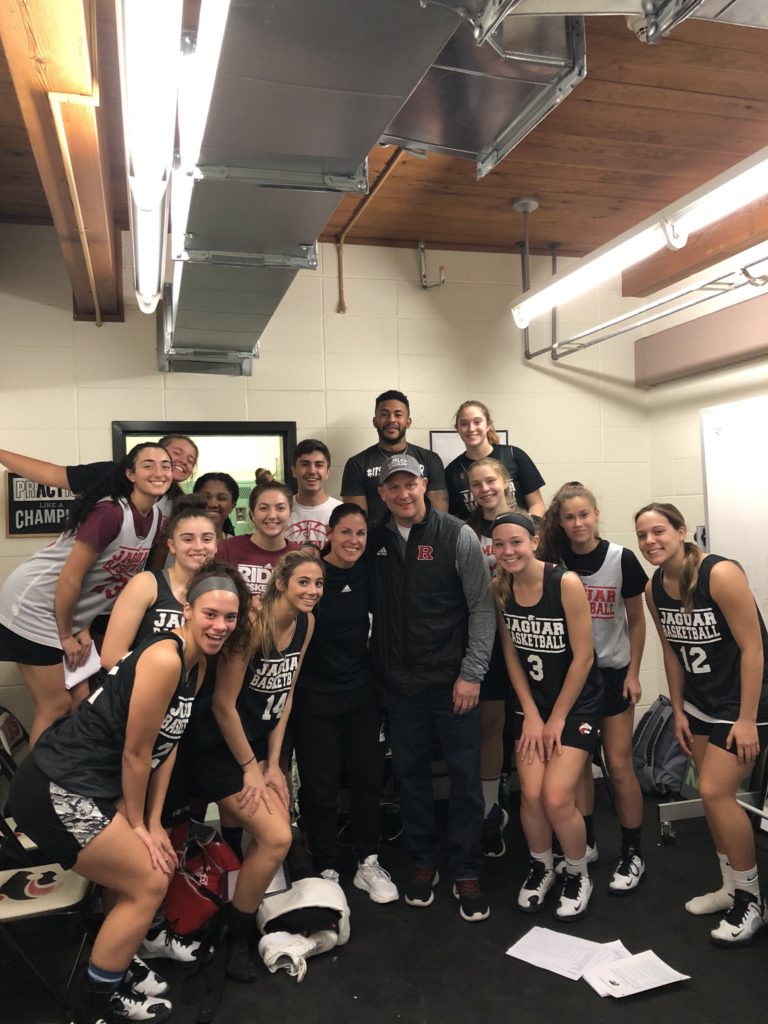 CAN YOU TEAM HANDLE THE PRESSURE? St. Rose, may be the favorite but they know all eyes are on them, anything but the title will be disappointing. RBC can't say there young anymore. Nobody what's to hear that as an excuse.. Manasquan kids are going to be told there old news, can they deal with that? Manchester knows that anything less than a title and the haters will be out in full force. People are picking Marlboro for a group 4 title. RBR is playing with house money, but not in their first and 2nd round games. SJV knows people only expect one thing and that championships. All this adds up to pressure, can you team handle that pressure that comes with being successful?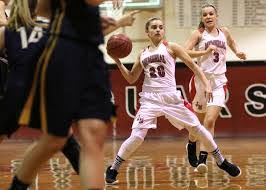 WHO IS RUNNING THE SHOW? How good is your point guard? Do they make everyone around them better? Are they a shoot first, pass 2nd point guard. Because if they are, you better have great chemistry. What's their assists to Turnover ratio. If its not good either are you… your point guard getting those 4 or 5 dimes a game? Because if there not, its a wrap for your team. Because her teammates are secretly not going to what the ball in her hands late. Can you your point guard make the big shot late? Anyone can take it…can your point guard make it?… So who is running your show?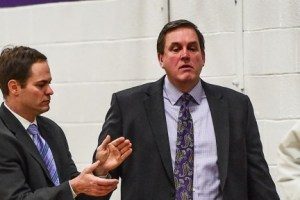 Dave Callahan is reinvents his team every year
Does your coach have a track record of success? These games are going to be tight in conference and somebody is going to win it or lose based on decision making from the sidelines. Will your coach give your team and edge with the officials? Your coach better not panic and they better have some new offensive sets, out of bounds plays and new trapping defenses all ready to go by the time the SCT rolls around. Your coach better have some new stuff to throw at opponent's, because everyone knows everyone by seasons end.. If there breaking out the same old tired offenses and defenses…your in trouble. Your coach got some new stuff? Your coach better not start over coaching and trying to be the star. Your coach better be prepared coming out of time outs and last second situations. Possessions really matter in your teams biggest games, because those games are going to close. How are your rotations? They better be set and everyone better know, when they are playing or is your coach changing the rotation to keep kids and parents happy? In the end these games are going to come down to how your coach handles the pressure at the end of the games…they will need to make all the right moves! Your coach ready to do this? Your coach ready for the surprises, bad calls and heat of the spotlight?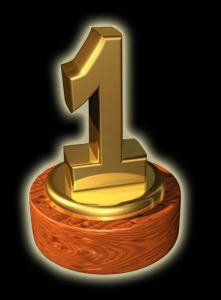 WHO WILL BE #1?
The bottom line is that nobody has all the above ingredients going into the season. But somebody is going to face every one of these obstacles before a champion is crowned. The team that handles these challenges the best is going to be our winner. Right now I BELIEVE the TOP 5 TEAMS HAVE the best chance to pull it off. I can tell you this nobody is walking though the season….