This is a interesting time of year to say the least. First most AAU teams are up and running and many players are trying to decide if they are staying with teams or moving on. Then some kids are looking to transfer from one high school to another. This causes anxiety in both the player transferring and the current players in the program. Then you have the seniors getting ready for college. Some work at getting prepared and others simply relax and enjoy the free time for the first time in 4 years in most cases.
AAU MOVEMENT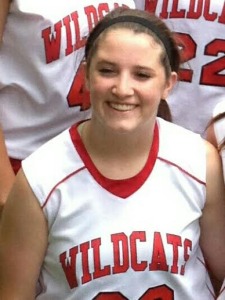 Carroll could be the surprise of the summer
Many players after the April recruiting period find that there stock has improved. Then others find that there AAU team is not giving them the exposure they are looking for. This leaves to players changing teams and trying to position themselves for July. But this process is not always easy because most of the top programs have filled spots and are not  looking to add a player. So those players looking for a stronger situation are in many cases stuck or have to wait around and see if something opens up. Not exactly the way a player wants to spend there spring. One of the things that one may see is teams combining to a form a stronger team. This is a tricky time of year for some kids and making a good decision is very important for reasons I think we all understand.
TRANFERS
This time of year we always have kids looking to transfer from one high school to another. There no question will be the accusations of recruiting that in 99% of the cases are found to be untrue. Most kids who transfer have decided to do so long before it happens. There are so many kids that transfer each year that nobody could possibly keep up with all of them. But if that transfer is say a future D1 player all hell tends to break out. When this happens it's mostly parents that are upset, they see their child's playing time or starting spot in jeopardy. The player that is transferring has to walk a fine line because while most of a team will accept this transfer often the players most affected will make their life a living hell. The coaches are in a tight spot as well because the transferring player expects the coach to keep there word regarding the best players playing and the player who is most affected is expecting loyalty, the very word coaches preach over and over. Remember nobody transferring to a school unless they know for sure their playing…LOL.  Tomorrow I will be blogging about 2 and most likely 3 mega transfers, all D1 players. They all will have a impact on the Top 5 rankings. One could even make SJV's  road to a SCT just a little harder. But on paper I find it hard to believe anyone is going to replace SJV as the #1 ranked team in the shore and the state.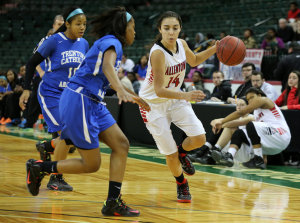 Ryan Weise was a real surprise
The recruiting this time of year really begins t0 heat up. College colleges are trying to figure where they stand with top recruits. Some colleges will tell recruits we need a answer or simply move on to there #2 and #3 recruits…its happens all the time! What I find interesting this time of year is that many colleges are sizing up the junior class. The recruiting cycle has changed. The shore for example has players like Kelly Campbell(DePaul) and Nicole Morris (Holy Cross) already committed to D1 schools and my guess is that before we get to July there won't be much left on the board. This will be the smallest D1 class in recent years for the Shore. My guess is 12 D1 players and that to be honest may go up one and down as many as three. There are some real talented kids sitting on the fence right now in my eyes and coaches eyes as well.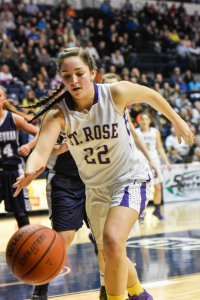 Jen Louro CLEARLY is a star in the making
The real depth in the shore is in the rising Junior and sophomore classes. These classes have a chance for record numbers. The rising freshman class could be the best EVER, this coming off the heels of one of the most impressive freshman classes in recent years. Freshman Player of the Year Lucinda Thomas has been the biggest surprise in all my years covering the shore.  Ryan Wiese is another kid based on watching her one weekend,  if I had to redo my All Freshman team would be on it for sure. This time of year Juniors without offer's will need to step up in the summer and sophomores will need to create a buzz by playing well. I feel kids like Jen Louro and Desiree Allen have a real chance to prove they can play on a high level. I think Allen is a BCS TYPE player in time and Jen Louro just could surpass her sister in terms of ability. But I also believe kids like Hannah Scanlan of Rumson just may be the story of the summer before all is said and done. One thing is clear, there are three major fish that are sitting out there. Stephanie Karcz, Stephanie Lesko and Kelly Crouch are kids that I believe can change the lives of some college programs. It will be interesting to see if any commit before the summer, all have numerous choices to choose from. All in my opinion will be even  better at the next level, for reasons that would take to long to get into.
There are no currently no BCS level players in the senior class this year. Last year we had two in Mabrey and Louro, but I think Lesko could be one with a great summer. Its very hard and rare for a player to reach to level.
Mabrey and Louro were only BCS players this year
The 10 BCS Conferences are the American Athletic Conference, Atlantic Coast Conference, Big Ten Conference, Big 12 Conference, Conference USA, Mid-American Conference, Mountain West Conference, Pac-12 Conference, Southeastern Conference and Sun Belt Conference.
SENIORS OFF TO COLLEGE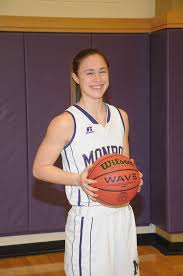 Eric Junquet is clearly on a mission
Finally this time of year the seniors are getting ready for college. It always surprises me how kids take different approaches. Kids like Tori Wagner and Sam Sabino no question will have monster freshman seasons. They are gym rats and the college game is right up there alley. The ball screening and fast pace of play which they didn't enjoy in High School is what they will see so much more of in college. But there are some kids who simpily shoot in a rec center of play pick up once or twice a week and believe they are getting ready for college. These kids are in for a shock once they get to college. The intensity and pace of play in college is a million times different than high school. College kids play 300% harder and the coaching your can't compare. The college basketball day is 5 hours a day 6 days a week. This is going to be a real adjustment for some kids and they are going to find out quick that college coaches patience is no where near those of a high school coach. The worst part is when a college coach asks a high school or AAU coach if their recruit has been in the gym. If the kid has been working its easy. If the kid has not, that coach is in a tight spot. Seniors if I can give you any advice, its this….YOU CANNOT TRICK THESE COACHES.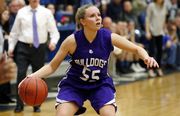 SABINO NO QUESTION WILL BE READY
AAU UPDATES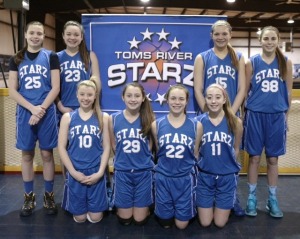 The Tom River Starz lost in the AAU MID ATLANTIC CHAMPIONSHIP to represent NJ in the championship. This group could be the team of the future as far as AAU goes. Lola Mullaney who will be a impact freshman at Colts Neck had some big moments with a 22 and 17 point performance. Marlboro's Jess Board is really starting make a name for herself, as a friend of mine told me  "she was a beast all weekend". Brielle Bisogno who will be one of the most recruited players in the shore one day was brilliant in the semi final with 15 points and we know she had a bucket of assists. Jenna Paul who I believe can be a real superstar right out the gate next year was good all weekend. This is a special group and congrats to all the girls…JOE BISOGNO is running an AAU program the right way and its paying off these girls….Lets hope that they stick together for years to come!
How about the Laux/Roth Hawks lighting! They put together another super weekend. They went 5-0 at the Rose Classic and had a win over Louisville Bound  Sam Fuerhing's team in the semi final. This crew of super babies and top rising Juniors are playing the best competition and showing they can play with anyone. Lets hope teams like this and the Chambers Jersey Elite, Whalen Shore Shots and Martinez Cardinals all make a point of playing each other a number of times this summer…There is zero reason for them not to do so and the KIDS WOULD LOVE IT!
SAD BUT TRUE
It's almost become a after thought… The State AAU tourney! I use to love this event. BUT finding information and getting updates are almost impossible. I  know this event is one everyone should support. It has now lost all of its juice and we need to bring it back to life. I can remember coaches texting and asking about results, this year I got not one text or e mail regarding this event…SAD! I hear the excuses about THE competition and that is boloney. I can show you in every AAU tournament every team has one or two non competitive games…EVERY TEAM!  Now the reason the older groups have fell apart is because everyone DUCKS EACH OTHER. The younger brackets are still being played but its just impossible to know when and where. I hope the interest in this event somehow picks up, because I would support it 100%…but information must flow and the best teams must enter the event to give it creditability.
ACADEMIC ELITE DATES WILL BE OUT TOMMOROW….ALL THOSE WHO SUPPORTED THE SPRING EVENT WILL HAVE A SPOT!