Nothing starts more conversation than when a great player transfers from one high school to another. The reasons why a student transfers are many. In some cases its do to education and in other cases it could be for athletic reasons. I personally don't care what the reason is, as long as no rules are broken, kids should be allowed to attend ANY SCHOOL THEY PLEASE. I start out every single summer with these words to kids, "you better be ready because you never know who is walking though the doors of your school and change your basketball situation." There will always be calls for the NJISAA to investigate recruiting, especially when a star player is transferring.  In 99% of the cases most parents contact a coach or a school FIRST! But that information is almost always forgotten by those most effected at the new school they are attending and the school they are leaving. There are three mega transfers that most likely will take place next year. But remember with the new transfer rules, nothing is official until a kid is sitting in a classroom. I will discuss two of those transfers today.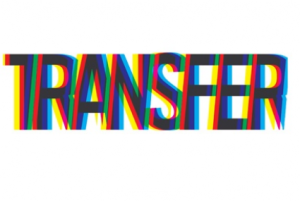 Future D1 super freshman Christina Antonakakis is leaving Holmdel to attend Rumson Fair Heaven next year. She considered a number of schools before her decision. While she was very happy at Holmdel, she is an A+ high honor student, whose brother attends Cornell. My guess is this is the real reason for the move. This gives RFH two of the best young point guards in the state on their roster. Plus they have Holy Cross bound Nicole Morris who will be a senior next year. Coach George Sourlis now has that wonderful problem of figuring out what to do with his three future D1 guards. Antonakakis is one of the most well liked kids in the shore conference and that should make her adjustment an easy one for the most part. But there will also be the reoccurring  problem of keeping a group of kids happy who were expecting more playing time this up coming season. No team in the shore has had more problems using its deep and talented roster as RFH. Last year RFH had 8 D1 players on there roster. All 5 starters were D1 players. Tori Hyduke, Sidney Sabino and Hannah Scanlon are all D1 players and NONE were a starter last year. This year every projected starter on the RFH roster is a D1 player, now add Antonakakis and you again have a deep talented team. The chemistry issues that have been a real issue for RFH in the past no doubt is going to get tested again. But if ever there is one kid who can make the adjustment drama free its Christina Antonakakis. She knows almost every kid on the RFH roster. She also is a pass first shoot 2nd point guard which can only help the RFH chemistry. She also makes RFH a real dangerous opponent and her arrival makes RFH a state Top Ten team and moves them up to a Top 4 team in the shore.
There are two other transfers on the horizon, one being Luciana Thomas who was the Shore Conference Freshman of The Year. Now if you have not seen Luciana Thomas let me explain something to you. She is a rare and special talent, as everyone this spring is finding out. She has done a number on some pretty talented kids this spring. Last year Thomas put up numbers at Ocean that were flat out shocking. But what was more impressive is that her numbers against top competition was actually better. She is playing AAU for the Laux/Roth Hawks Lighting. This is a team made up mostly of St. Rose players. They are a team loaded with some of the best young talent in the state. The obvious assumption is that she is planning on transferring to St. Rose. This is sure to cause a stir in the Shore as some will accuse St. Rose of recruiting. This again will just be the typical talk that goes along when a great player transfers school. Thomas is as gifted young post player I have seen, she is highly skilled and polished. St. Rose now has arguably the best young front court in the state. When you think of Markham and Louro with that front court; St. Rose becomes a real tough out. While they are still young it clear St. Rose jumps to #2 in the pre season shore Top Ten. Joe Whalen has turned St. Rose into a real player attracting top young talent as he already has 8th grade stud Lauren Lithgow coming into St. Rose next year. If the people thought Joe Whalen was the Boogie Man in the past, well it appears he just got scarier!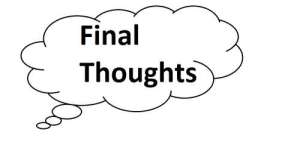 MY THOUGHTS

There is zero question in my mind that Luciana Thomas transferring will have a major impact for years to come in the shore. St. Rose has arguably a future ALL SHORE player in each position. I also know the St. Rose kids and parents will accept Thomas with open arms, preventing drama from taking place. This is a win, win for both Thomas and St. Rose. Lucinda gets to play on a bigger stage with better competition. St. Rose gets the missing part to an already exceptional talented team.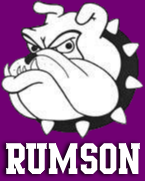 Christina Antonakakis is on of the nicest kids and hardest workers I know. Interesting RFH has two of the biggest gym rats in history in Tori Hyduke and Antonakakis. But it would not be honest, not to mention the real elephant in the room. Who is starting at the point guard? and do really think Nicole Morris is moving off the point in her senior year before attending Holy Cross? This is going to test every skill George Sourlis has in his bag of tricks. But remember this… all three at times have played the wing spot with out a hitch. There should be no issue with them all playing together at the same time and sharing the ball.  My guess is these kids want to win and they know people are hoping for the drama that has plagued this team in the past. These kids are going to make it work, BANK ON IT! I say RFH is going to have better chemistry than anyone can imagine. WHY? These are good kids who make those around them better and unselfish players always work out!