Today I thought I list the potential D1 players that coaches are hoping to sign one day. This list is by no means a list of all the best players or all the D1 players. This list is made up from players in the Shore Conference, NBS or players I have seen play multiple times. I never make a projection on a player unless I have seen them with my own eyes AGAINST D1 talent.
These players either have Division One offers on the table or a college coach has brought there name up in conversations. Certainly some will not play D1 for a number of reasons from academics issues to failure to develop. The freshman are a hard call unless I see them regularly. Many times good Freshman hide from competition in order to protect the hype they have received. Often  D1 coaches give what I call a SOFT OFFER. They know the player will not accept the offer. So they get to see if the player develops over the years or not. If they do, they get to say they offered early. If they don't, the college simply tells the player they took  somebody else.
They are 39 D1 locks on this list(not counting the 2023 class). A lock for example is Molly Lynch of Rutgers Prep. Meaning she has a D1 offer in hand. Meaning the player already  received a D1 offer. Remember this group has a LARGE NUMBER OF D1 players not on the list. Anna Morris, Olivia Child's and others are certainly D1 players. I simply have rarely,  if ever have seen then. This is by NO MEANS the Bible of D1 players….this is a EARLY BIRD D1 list of kids I have seen…no more ..no lesss!!
*coaches I will have full D1 cheat in your mailbox, before the April live recruiting period begings👍🏀
2020 Projected D1 Players
Kayla Richardson- 2020- Middletown South ( LASALLE U)
Fab Eggenschwiler- 2020- Red Bank Catholic ( LEHIGH U)

Stepahine Mayerhofer-2020- Middletown South ( BRYANT U)
Lucy Adams 2020- Rumson
Kennady Schenck- 2020- Franklin
Brynn Farrell-2020- St. Rose ( FLORIDA U)
Makayla Andrews- 2020- St. Rose (Lafayettete U)
Damaris Rodriguez-2020- Secaucus
Molly Lynch- 2020- Rutgers Prep ( Rider U)
Catlin Wingerzhan-2020- Trinity Hall (William and Mary)
Camryn Foltz-2020- Colts Neck (Dartmouth U)
Taylor Crystein-2020- Red Bank Reg ( FDU)
Devin Scott- 2020- Gil Bernard (FDU)
Paige Salven-2020- Donavan Catholic (St Micheals U) turned down multiplele D1 offers
Kermari Reynolds-2020- Manchester (U Penn)
Shania Davi- 2020- The Patrick School- ..HM was hurt last year. BIG 10 OFFER (Georgetown U)
Bianca Giordano East- Jackson Memorial-2020 Signed at D2 East Stroudsburg
Erika Porter- Notre Dame- 2020 ( Illinois U)
Rachel Khul-2020- Old Bridge- 2020 (St. Peters U)
-Brianna SLIWINSKI,  2020- East Brunswick (UMBC)
Maddie Hartnett-2020-Chatham Scrantonon U)
MORGANNE ANDREWS- 6'0″- MARTINSBURG HS, WV- SWING (Naval Academy)
Devyn Scott- 5'8″ Gil St. Bernard- Combo Guard (FDU)
Kelsey Ransom-2020- Bishop Ahr Season ( Georgetown)
NICOLE STANFORD- 6'2″- RBC- FORWARD
Keona Schenck- 2020- Franklin 
Kylie Watson- 2020- Mainland (Oregonon U)
Callie O' Brien-2020- Xaverian High, NYC
Taylor Crystein- 2020- RBR (FDU
2021 Projected D1 Players
Destiny Adams- 2021- Manchester
Sophia Sabino-2021- RBC ( Fordham U)
Katie Hill-2021- St. John Vianney (U of Richmond
AbbY Antognoli -2021- St. Rose
Grace Munt- 2021- Rumson
Christina Whitehead-2021- St. John Vianney
CHOLE TETER-2021- RED BANK REG
Christina Dalce -2021 Rutgers Prep,
Allie McGuinn-2021- Staten Island Acad
Caleigh Walsh- 2021- 6'3″ Gill St Bernard
Lashae Dwyer-2021- The Patrick School
Erin Martin-2020-6'2″-,Morris Beard High School,  just for the record I believe she is a point forward
Antonia Panayides-2021-Red Bank Catholic
Maureen Stapleton-2021- St. Rose
TERESA HAIGH-2021 -BISHOP GUILFOYLELE CATH
Zanai Jones-2020-  Hudson Catholic
MADDIE McCREA-2021 ALLENTOWN HIGH
Jess Riepe- 2021- Marlboro HS
Shanice Simpson- 2021 -The Patrick School
Oliva Omelczuk-2021- Morris Beard High School..
Jasmine Boyd- 2021- Trenton Catholic
Ella Fajardo-2021- Gil Bernard
2023 Projected D1 Players
ASHLEY O'CONNOR-2022-SJV
Justine Pissott-2022- Red Bank Catholic
Madison S. St Rose-2022- St. John Vianney
Mary Donnelly- 2022-St. Rose
Kiley Capstraw- 2022-West Orange HS
Ally Carman-2022- Red Bank Catholic 
Sophia Davis- 2022-Blair Academy
Amaya Evans- 2022-Neptune
Georgia Heine-2022- Manasquan
Christina Medgette- 2022-Franklin
Brooke Hollowell-2022- Manasquan 
Dorothy Loffredo-2022-Manasquan 
Deanna Occhipinti- Saddle Brook

Faith Pappas-2022- West Morris
Ahjanae Young-2022- Neptune
Megan Cahalan-2022-St. John Vianney
Here are the links to All the post season Award Winners
http://www.hoopgroup.com/ViewArticle.dbml?DB_OEM_ID=34600&ATCLID=211796445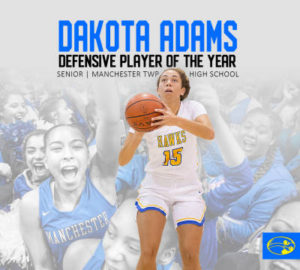 http://www.hoopgroup.com/ViewArticle.dbml?SPSID=1174995&SPID=190713&DB_LANG=C&DB_OEM_ID=34600&ATCLID=211793801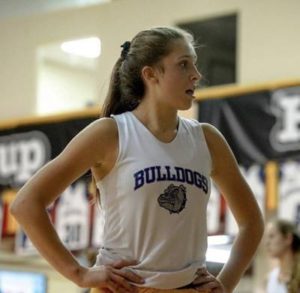 http://www.hoopgroup.com/ViewArticle.dbml?DB_OEM_ID=34600&ATCLID=211797602#.XJ06BC9GASc.twitter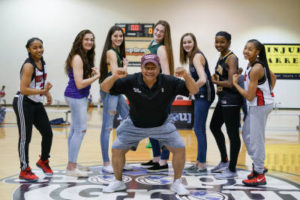 http://www.hoopgroup.com/ViewArticle.dbml?DB_OEM_ID=34600&ATCLID=211795491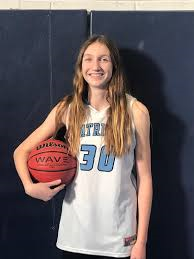 http://www.hoopgroup.com/ViewArticle.dbml?DB_OEM_ID=34600&ATCLID=211794329
THE 2023 list is way to long to list…but use this as a starter. I can tell you it's over 25,…
THE 2023 SHORE CONFERENCE GOLDEN DOZEN AND OTHER FUTURE STARS…
Here is the link to All Post Season Award Winners
HOOP GROUP IS RUNNING A EARLY BIRD SPECIAL ON CAMPS…take advantage of these savings!!