When Saint Rose hired Beth Chambers this summer, many in the Saint Rose Community got excited about the future. Last week Red Bank Regional got that same feeling as its board approved the hiring of the Bill Parcells of high school basketball… John Truhan! When JT walked away from Colts Neck, with what many was the best team in the state. Many thought he was nuts, but John Truhan is a man who loves challenges. He has his biggest one to date, as he starts another rebuilding job.
Hall of Fame coach John Truhan has made a reputation of turning around programs in his years as a high school coach. He's won just about everything there is to win at the high school level, but what should be most important to the Red Bank Regional Community is this…he has taken over programs that have seem to be dead and reincarnated them. Every time he left a school, they were in far better shape than we he arrived.  But Red Bank Regional just might be Truhan's toughest challenge.
Red Bank Regional over the years has not been able to convince the most talented  basketball players in the shore to attend their school. While many talented players are zoned for the school, they have often gone to other places. This the biggest challenge for Coach Truhan, will be convincing kids to come to Red Bank Regional and join a new culture. Truhan caught a major break when freshman Chloe Teter decided to attend Red Bank Regional before his arrival. He will need to build on Teter's arrival and convince other talented players zoned for Red Bank Regional to stay home. Having a HALL OF FAME COACH has to be an eye-opener for many kids. TRUMAN also has deep connections into the AAU Community and that could pay real dividends.
No question this will be the toughest job that Coach Truhan has had to date. This is a school where many of the kids the kids play multiple Sports and very few train year round as basketball players. In a conference that is known for basketball, this is not exactly the recipe when competing against the best high school competition in the country. Former coach James Young who is now an assistant coach at Monmouth University did a masterful job of trying to build the RBR program. In his final year coach Young beat a top 20 team in the state and watched his team advance to the shore Conference tournament and the state tournament. But he had a roster full of seniors. All 7 seniors from last year are gone. John Truhan will have a totally inexperienced team and that my friends is being kind.
Truhan coached last season at Nationally ranked D2 Caldwell University. He is known as a great tactician and elite in game coach. He also is known for his ability to get his teams to play above their level of talent. This no doubt will certainly help this young and inexperienced RBR team. He is very familiar with the shore conference landscape and that will be a very small adjustment.  The one thing every coach in the shore conference knows, is that Truhan's teams traditionally play hard and they will always be prepared. This once again will no question benefit his young team.
Truhan career record seems something out of a fairy tale. He has been masterful at every stop. Look at this career record. There are few that can match what he has done at so many different stops.
THE TRUHAN FILE
Head Coach for Central Regional High School Varsity Girls Basketball (2009-2016)
Head Coach for Colts Neck High School Varsity Girls Basketball Team (2004-2009)
Head Coach for Toms River High School South Girls Basketball Team (1999-2003)
Conference Champions (2001, 2002-undefeated, 2003, 2005, 2008, 2009-undefeated, 2011-undefeated,2013,2014).
Group IV Champions (2009).  #2 Final State Ranking (2009).
Central Jersey Group IV (2009)South Jersey III (2001).  Group III State Finalists (2001).  Shore Conference Coach of the Year (2001).
Ocean County Coach of the Year (2001, 2002).  Division Coach of the Year (2001,2002,2005,2008,2009,2011).
Comcast Coach of the Year (2001).  Shore Conference Coaches Association Coach of the Year (2001, 2008).
Monmouth County Coach of the Year (2005, 2008).  Star Ledger NJ Coach of the Year (2009)
Shore Conference Sportsmanship award (2012,2014)
2015 NJSCA Coaches Hall of Fame inductee March 29,2015
Assisted in establishing the single season all-time wins mark at Caldwell (25) and helped program to achieve its first ever NCAA bid.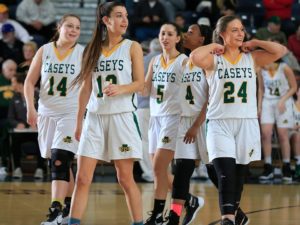 CORE SKILLS IS ACCEPTING APPILCATIONS FOR IT'S PRE SEASON PREP…HOOPGROUP.COM