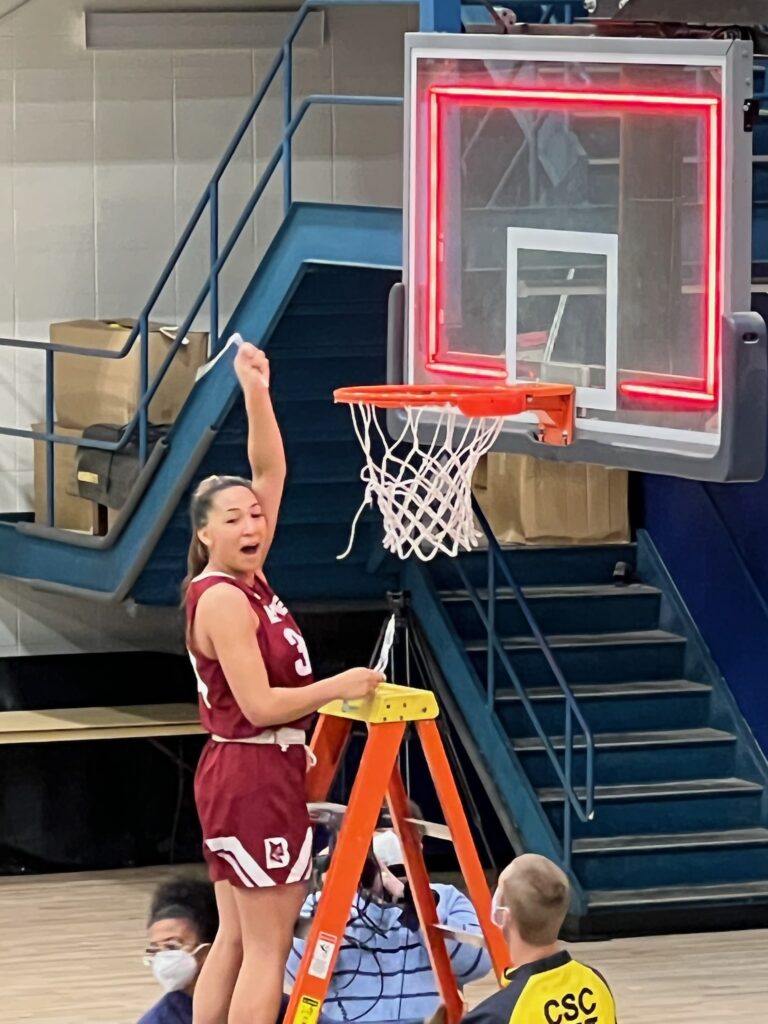 Some stories you just can't dream up. But, there so much better when you can live them and let others write about it and bathe in the moment. But as you you know every good story needs the hero who overcomes the bad times. Every good also story needs a hero. Former St. Rose star and current BATES COLLEGE star ARIANA DALIA IS giving us an awarding performance🏆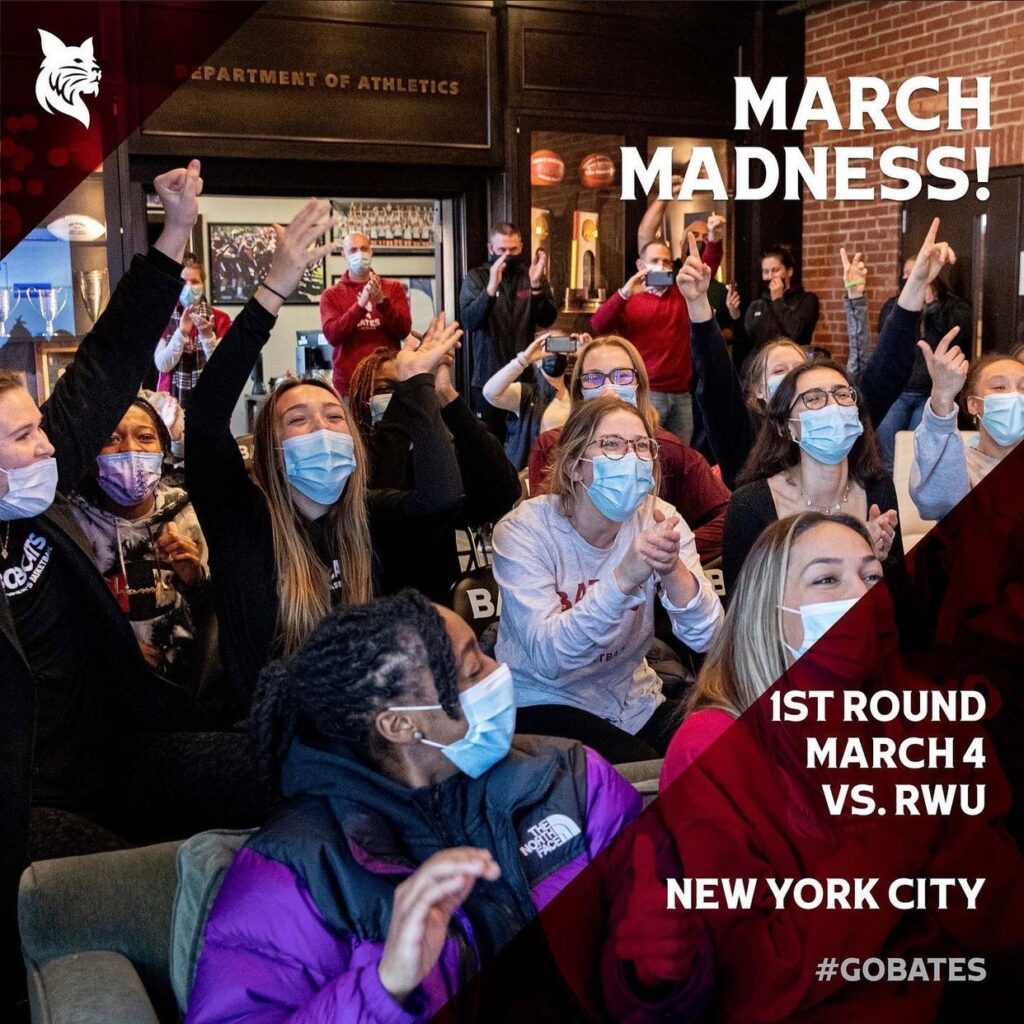 BATES COLLEGE is known for being one of the best academic schools in the country. Today they are known as the 2022 Champions of NESCAC for the first time in th school history. That's because they beat the 8th ranked team in the country. A division 3 mega powerhouse in Amherst 51-42, punching their ticket to the NCAA tournament and a bid to the big dance. It's been a improbable journey for Bates College. Amherst had lost only three games all year. But they got scratched up twice this season by the Bobcats in those 3 losses. The Bates Bobcats journey to the top has been no different than Senior Ariana Dalia's magical journey to this historic moment.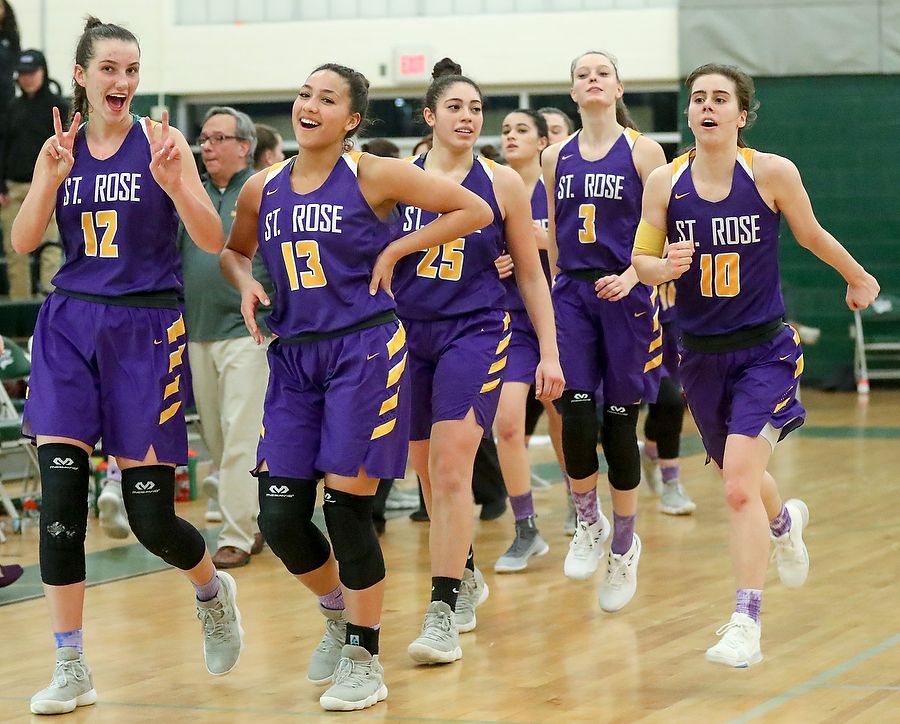 Six years ago as a junior at St Rose high school Ariana Dalia was at the crossroads. She had a high school coach who didn't believe in her talent. A coach who wouldn't or couldn't breathe hope into her soul, into her dreams. She felt unwanted and unappreciated. She worked hard and was a loyal teammate, loved her school and classmates. But Ariana Dalia was losing hope and more importantly trust. But as you know they say the good lord works in mysterious ways. I guess the good lord wanted to do some great work for Ariana Dalia. So the good lord gave her the strength to stand up to her high school coach, the same coach who would not give her a chance in 3 years, to show she had what it takes if given a tiny chance. So Ariana refused to play AAU with her high school coaches AAU team. Ariana was rolling the dice, taking a chance on her future. She had to know there was no going back after this decision. Ariana Dalia may have also packed away her high school and college dreams as well. But she knew she had to do something if she wanted a chance to make her dreams comes true. It was time to fight for those dreams.
It was during that fight that a angel named Mary Beth Chambers, entered her life and asked her to join her AAU team. Ariana thought maybe she could have a great AAU summer, maybe should could find a good college, a school that would appreciate her and her game. This way her high school season coach couldn't hurt her chances of playing in college and the high school season wouldn't matter. But what Ariana discovered instead was something bigger than all of that… she discovered her greatness and love for the game….she also learned to trust!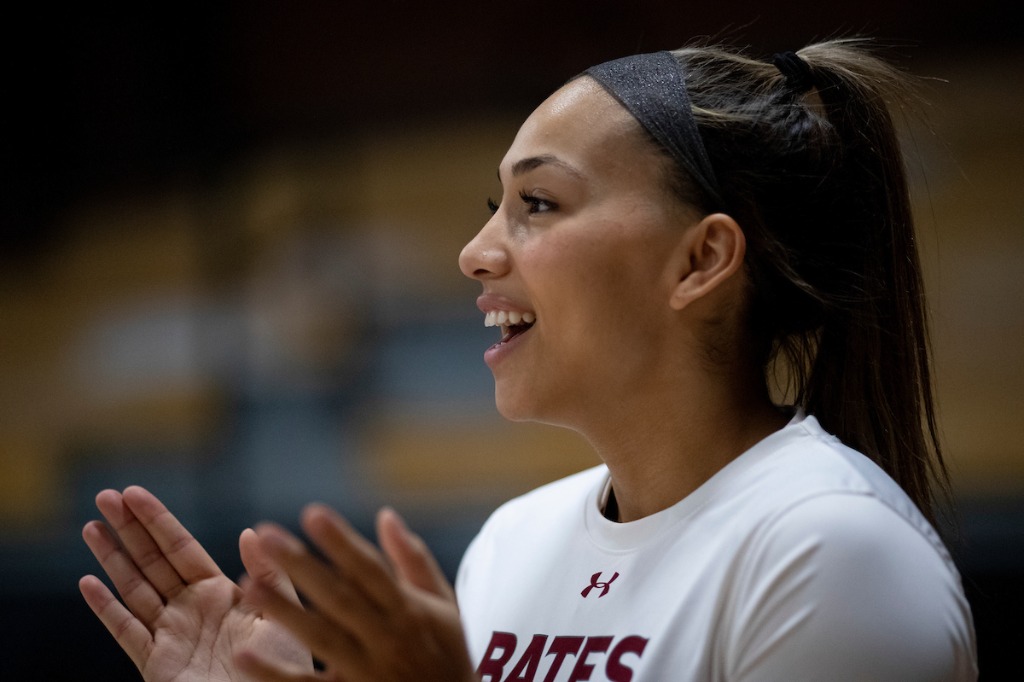 Mary Beth Chambers made it clear to Ariana, she believed in her as a student, a person, a teammate. She believed in her work ethic and then in her as a basketball player. She then explained to Ariana that these were the real reasons she wanted her to join her team. It hit home with Ariana, she knew she had found someone who had faith in her. It also rekindled her passion and trust in the game. Then as if it couldn't get any better, something magical happened. Coach Chambers was named the St. Rose Head Coach. Ariana couldn't believe all this could be coming into her life. Coach Chambers belief and confidence in her was like jet fuel and Ariana Dalia took off like a jet and to this day hasn't come down yet.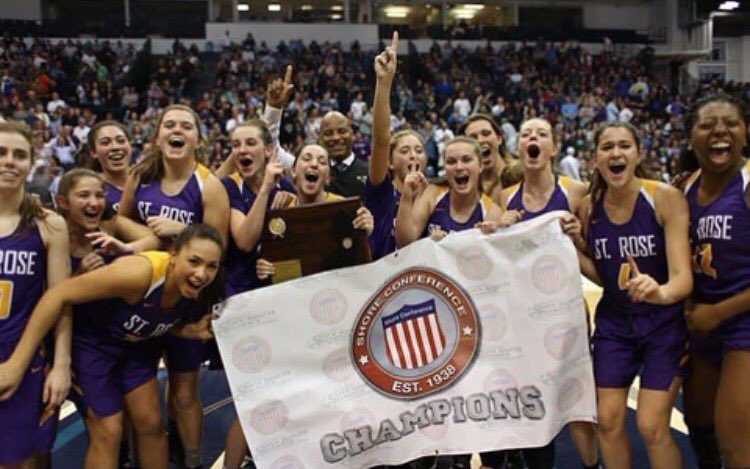 When Beth Chambers was prevented from Coaching St Rose. Ariana Dalia honored her with a season for the ages. She was not only good but spectacular. She helped St. Rose win a Divisional title and a State title. She couldn't have written a better script. Well that's what she may have thought. That's because when Ariana committed to Bates College. She thought she had achieved a goal that at one time seemed to be slipping away. She now was proud of going to one the best schools in the country. Also the home of one of sports greatness announcers and host of all time Bryant Gumbel. But there is simply no way she could have dreamed up the movie she's currently living these days… NO WAY!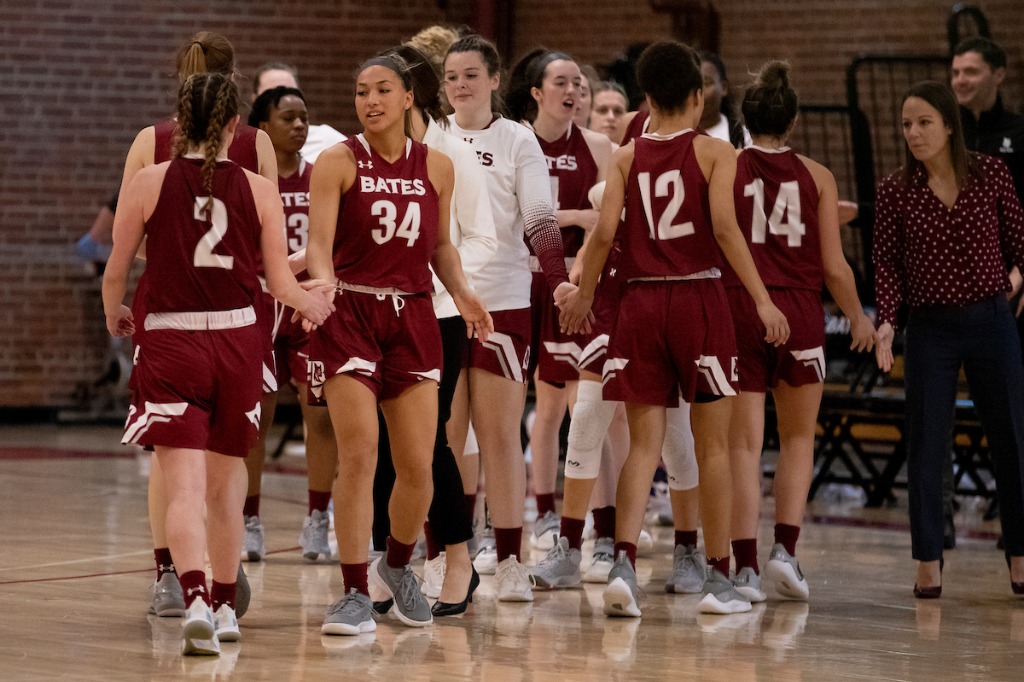 When Ariana arrived at Bates College , the team had won 7 games including just one game in the conference the previous season. But in her freshman year, she helped Bates to a 12-12 season. There was a glimmer of light and ARIANA DALIA WAS NAME TO THE ALL FRESHMAN 1st TEAM. She had her first double/double that year with 20 points and 10 rebounds. Her double/doubles now have become a staple around Bates. In her Sophomore like her freshman year Ariana started all 25 games for Bates…. Averaged 30.3 minutes per game and ranked second on the team in scoring (9.9 ppg), second in field goal percentage (40.8%), first in rebounding (6.5), first in steals (1.6) and second in blocked shots (0.9)…Once again the team improved and won more games. Little did Bates know, they were building something special. Making memories… marching towards a date with history!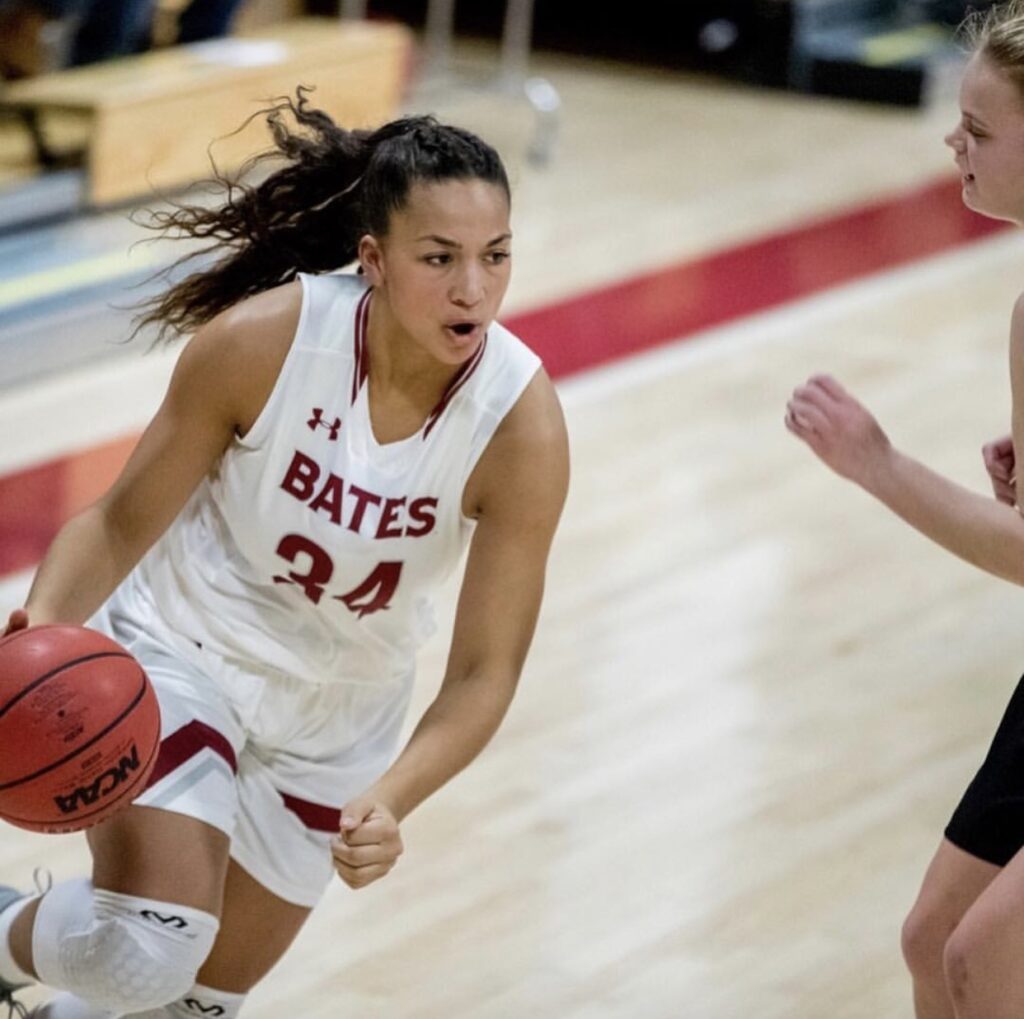 Last year washed away the Bates College season. The team played two games and covid was the story. This season Bates, many believed would be hoping for a good season. A CHIP? No, now that is reserved for other teams in the NESCAC. You see the NESCAC is known for two things. Being one of the 4 best Academic Conferences in the entire country and one of the best D3 basketball conferences in America. Bates College has been looking up to the powerhouse teams in the NESCAC for years. Only three teams have ever won the NESCAC title( Bowdoin, Amherst and Tufts). In recent years Bates has been opposing programs homecoming game. Opponents senior night game. They were the team everyone wanted to schedule. But when Bates College hired Coach Alison Montgomery, little did they know she was rock star, a builder and more importantly a COACH WITH VISION. Like Ariana Dalia , not many believed in her or thought Bates College could do great things. Well they both have proved everyone wrong.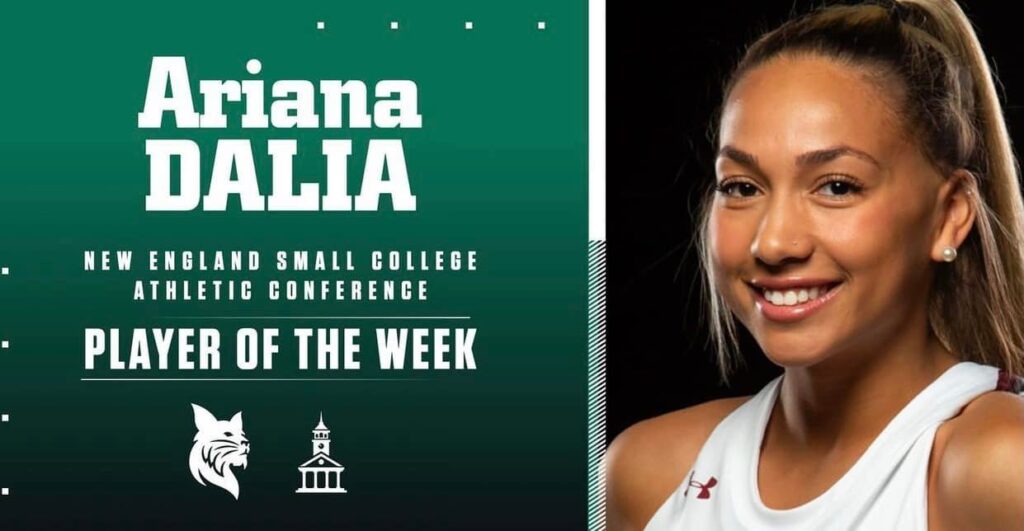 When Bates College and Ariana Dalia who was was at that time the reigning player of the week had 8 points and 14 rebounds and defeated NESCAC powerhouse Bowdoin, some people may have thought it was a fluke. But when Ariana Dalia who had 12 rebounds helped Bates also beat Amherst early in the season. That should have been a message to all. Both Bowdoin and Amherst were ranked in the top five in the country in the national Division III polls. It should have been a signal to what was about to happen. It's should have been a sign that things were different at Bates College.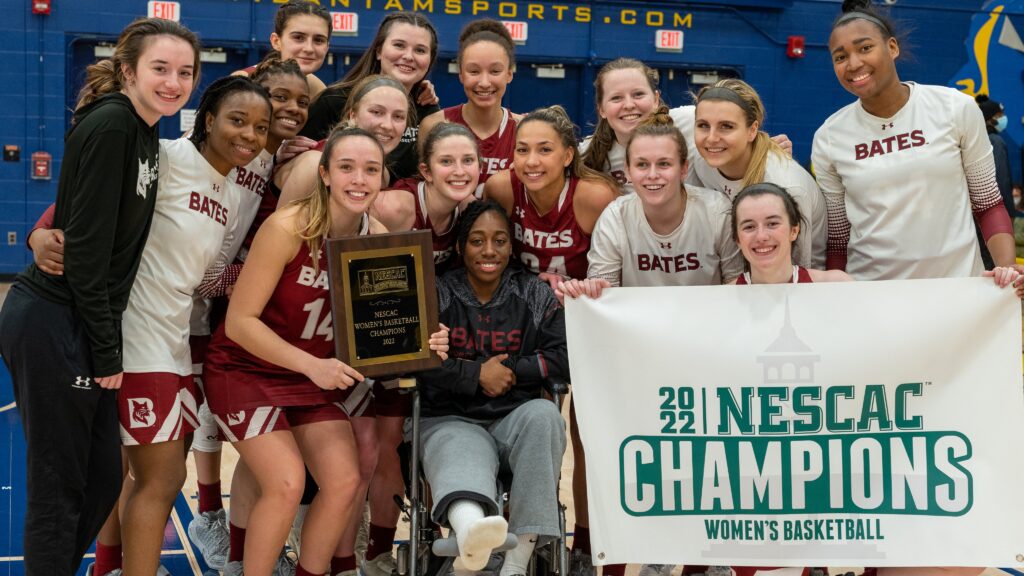 You don't win a Chip without dreaming and dreaming real big. You even have to do the impossible sometimes. So after burying Middlebury in the first round of the NESCAC Tournament. Bates went home and slipped on there Cinderella shoes. How else can you explain Bates College knocking off the #1 seed TRINITY COLLEGE on there home court. Well a classic double / double (12 point, 14 rebound game) by Arina Dalia sure helps. Finally every good every good movie needs a great ending. Well Ariana Dalia and her Bates teammates got exactly that when then won the NESCAC CHIP game. it was a show that started with little hope and ended with an award winning performance and trip to the NCAA in New York City!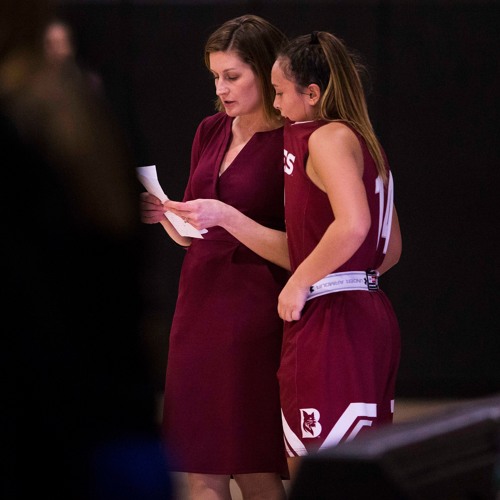 Coach Alison Montgomery, first recruiting class has rewarded she and the Bates College community. They are an amazing group of ladies and teammates with a superstar coach. Tomorrow night at NYU two programs from New England will do battle. Roger Williams from Rhode Island and Bates College from Maine. Two teams nobody expected would win their conference titles. But teams doing so for the first time in their schools history. But here they both are and there is somebody else nobody expected to be here tomorrow night … ARIANA DALIA.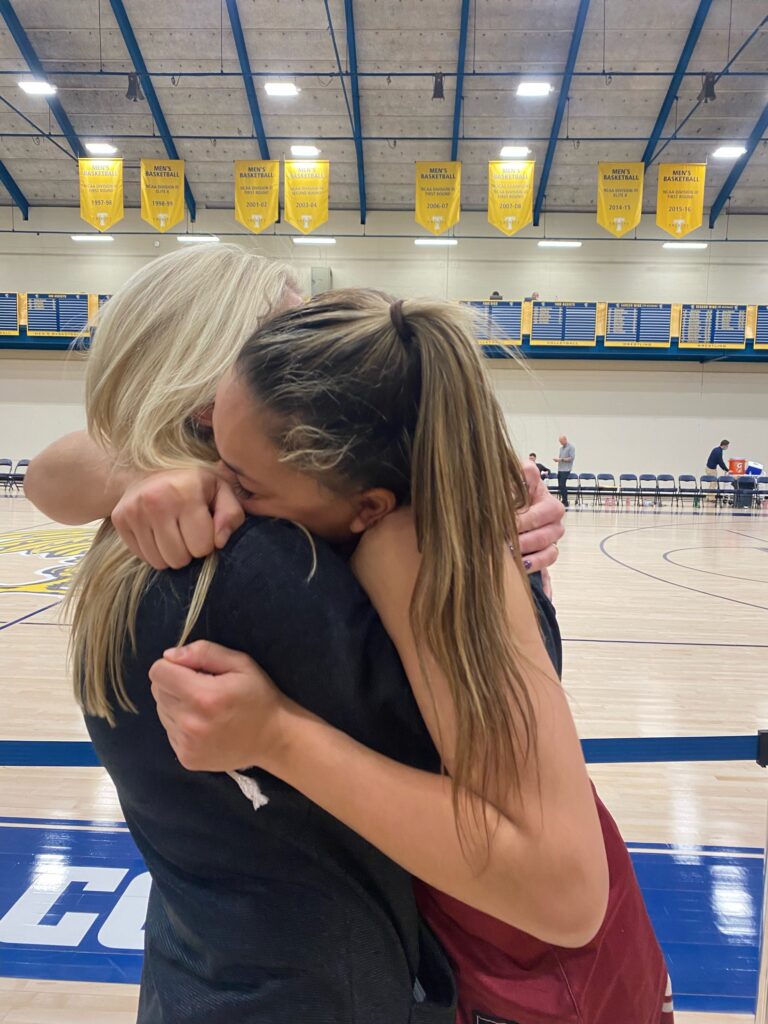 Tomorrow the owner of BROAD STREET DONUTS the best donuts on planet earth, the mother and biggest fan of Ariana Dalia, will be in the stands. She will have a smile on her face tastier than any Donut she has ever made or will make. Thats because Desdemona Dalia has seen a daughter's tears. She has seen a daughter's disappointment. She has seen what pain in a daughter's eyes really look like when they are losing hope. But guess what? She has seen what a fighter looks like when they daughter is backed into a corner. She has seen the smile that comes across a daughter face from the sweat, while working towards a dream. She has watched her daughter's comeback to greatness, she has seen all her daughters work and time finally get validation and stamped. Tomorrow Desdemona Dalia, will be dripping with joy and pride. The memories being made right now in these moments will be so thick, she and Ariana won't be able to brush them away for the remainder of their lives. Tomorrow that innocence, that was temporary robbed and taken a few years ago… WILL BE FOUND AND SURROUNDED AND PROTECTED BY THE LOVE AND JOY OF A MOTHER FOR HER DAUGHTER. There will not be a towell big enough to wipe up this joy….