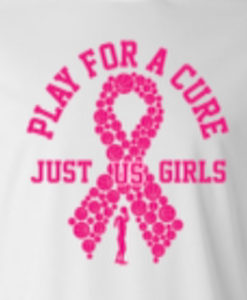 The 7th Annual Just Us Girls tournament once again was a booming success. The Tracey Sabino event raises money for cancer an all donations go to Mary's Place By the Sea. So it was a win win for everyone this weekend. The talent in the gym this weekend was impressive. Just like it was impressive to see a number of D2 and D3 college coaches watching the action. Schools from as far away as Atlanta were in attendance. No question Tracey Sabino's event checked all the boxes including some great games and breakout performances.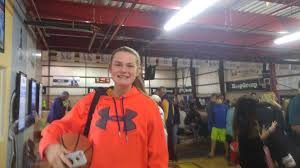 There were lots of talent in the building this weekend. There were All Shore, All State and D1 players playing at a high level. But this weekend belong to one player, ALLY CARMAN of RED BANK CATHOLIC. Ally Carman coming off her MVP at the NBS camp this summer, continues to be the biggest story of the fall. Ally Carman this weekend, was far and away the most dominate player in the building. She was unstoppable the entire weekend. Weather it was scoring at will, rebounding of passing. Ally Carman set the standard for all others. How good was Ally Carman this weekend? Many are now calling her the best young post player in 15 years in the shore. They could be right folks. The new and improved body and quickness i clear as day.  She displayed her soft hands and shooting touch. She scored 28 points in her final game of the weekend vs IHA. But some of her spinning post moves in the lane was something, I had never seen from her or for any other post player in all the years I've been watching high school basketball. She left opponents feeling defenseless. Right now I can't think of a young post player in all my years that has made such an improvement in their game so quickly.  It's a credit to this young ladies work ethic and desire. She clearly stole the show this weekend, as bystanders and coaches were in shock watching her play this weekend.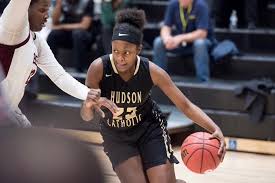 There were plenty of other players who had excellent weekends.  Kayla Beckford of Hudson Catholic showed way D1 schools have already offered her. The sophomore broke out her bag of tricks and impressed everyone. Beckford's unselfish style  of play is a pleasure to watch. She knows when to take over and when to get her teammates involved. She has a next level handle to go along with a deadly jumper. She clearly is going to be one of the best in the state one day.
IHA has talented junior point guard A'nyah Barker who showed she can play against anyone. The lighting quick point guard was a problem for everyone all weekend. She is as fast of a guard you will see going baseline to baseline. She also is a tough hard nosed defender. She broke defenses down all weekend and go into the lane and created havoc. She clearly is a name that folks want to remember.

Brooke Hollawell was outstanding this weekend. First of all she has totally changed her body. She is long, lean and must stronger from a year ago. The Sophomore also showed real confidence on the court vs. Colts Neck by knocking down jumpers from the three point line with ease. She clearly has elevated her game. There is zero doubt in my mind that Hollawell is a future D1 player.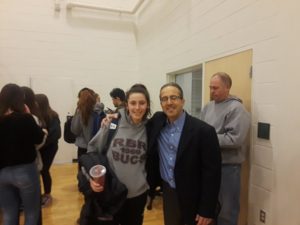 Speaking of Shooting RBR's junior Amelia Mendolla put on a show on Sunday. She had about 10 three's in two games. Mendolla, has been on the fast track of improvement for years now. She looks ready to have a major breakout out season. You have to be happy for this young lady….she has had to fight for everything.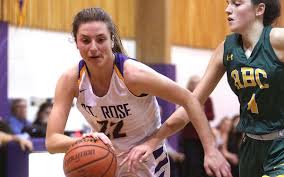 There were some great games over the weekend. IHA and St. Rose were in a war. St. Rose was without star Abby Antongoni and IHA was without mega superstar Ann Morris. But still the game was  back and forth with St. Rose pulling out the win by 4 points. Both these teams have a chance to be Top 10 teams this year.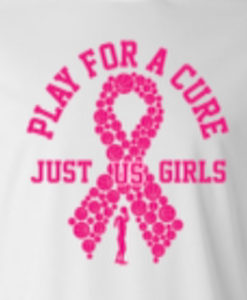 Hudson Catholic is young and should find its why into the top 20 before the season starts. Anasia Staton had great showing all weekend playing well against state powers, RBC and IHA and Rumson. Hudson freshman Megan Gentile is going to have a major impact on the Hudson Catholic team, she can handle the ball and more importantly can get unscripted buckets. The Hudson Catholic team must be very happy with their weekend.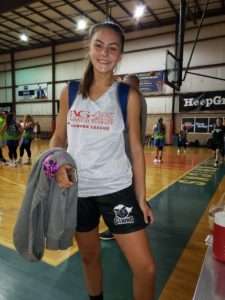 Staten Island Academy  was a real surprise because many believe they would be in a rebuilding mode. But somebody forgot to  tell Allie McGuinn and Olivia Schmitt a 8th grader. But were sensational all weekend. McGuinn who has D1 offers has really stepped up her game. She shot the ball beautiful all weekend and her versatility was on full display. Olivia Schmitt is just a pit bull who plays way bigger than her size. The 8th grade point guard is clearly going to be special. Staten Island played everyone tough and was the only team that really put a little fear in RBC before running out of gas.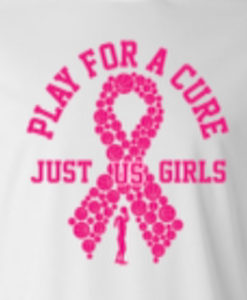 RBC just crushed everyone this weekend. They are just so deep and talented. But what really makes them special is there passing and shooting ability. This team can just can flat out shoot the ball. Freshman Casey Prior and Emma Carman are going to play major roles for this team. They just keep coming at you in waves. They overwhelmed  everyone including IHA without Anna Morris and Hudson Catholic.
St. Rose looks like they will pick up were they let off last season. Brynn Farrell, was  in mid season form and took over in their four point win over IHA.  St. Rose has lots of weapons and no question will start the year Top 3 in the state.
RBR folks is the real deal. Taylor Crispin gives them a major upgrade in talent. She will add major scoring punch to the RBR lineup. They have a chance to win a state title this year. It amazing JT has this team in the Top 20 after just 2 years. They were too much for the talented Neptune team.
RFH played on Sunday and lost to Hudson Catholic and beat Colts Neck. RFH will need to figure out the game plan without Grace Munt. Already really young, RFH will also need to a have somebody take over the leadership role. One thing we all know, Dave Callahan is a master at challenging his team and making adjustments.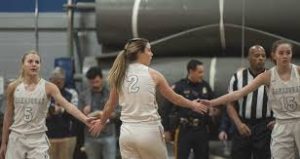 Now here is a little secret, Manasquan is not winning the SCT or the TOC this year. But folks Manasquan is way better than anyone realizes. The name Macy Black ring a bell? The name Allison Waters ring a bell? The name Mary Donnelly ring a bell? Well guess what? All three will be in a Manasquan uniform. If Black and Waters were healthy last year many believe Squan wins the SCT. But getting them back and adding Donnelly is a dream come true… Georgia Heine has 100% out grown her A-10 recruitment.
Donavan Catholic will be in a rebuilding mode. Their best player may be a transfer from Spain. There have no Paige Slaven and that is a major lost. But Ocean County is not loaded with powerhouse teams, so a winning season is possible. Jordyn Keating being out with injury didn't help.

Middletown South and Howell both had nice weekends. But these programs have been getting better. There is no question both are going to have big seasons. I will say it again Middletown North could be the best coached team I have seen in years. They also have upgraded their talent. Sophia Memon is a D1 player for Middletown North and Grace Leary is being recruited by D1 schools…but juniors are looking to build on last season.
2 point battle between Freedom Shuster and Belles Masonius #justusgirls 🏀 https://t.co/iBp4XzJ2QD

— Tracey Sabino (@traceysabino13) September 15, 2019

There was some great AAU games, but none better than the Belles Masonious team winning  against the Freedom on Amaya Bray's late three point jumper…check out the last 2 mins..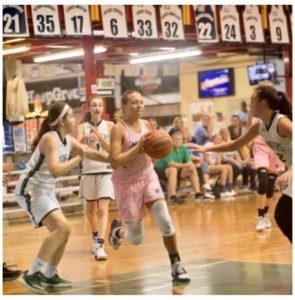 I got a chance to see the new revamped 2024 Belles team. They are a group of really talented babies.  There is no question this group has a chance to be special one day. They hopefully will play top competition this fall and continue to develop..because that is the key ladies. The ability is clearly there!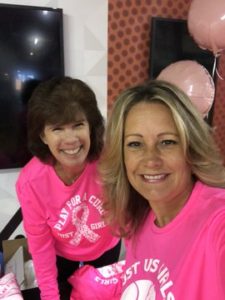 GREAT JOB BY TRACEY SABINO AND A SPECIAL SHOUT OUT TO VIRGINIA KARCZ  a cancer survivor who always gives her 100% for this event. …congrats ladies!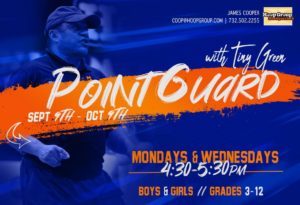 TODAY... after school shooting followed by Point Guard School…. calling all kids grades 2nd to 6th come down and join our Youth League that starts tonight…all players get put on a team… and play a game each Monday night.