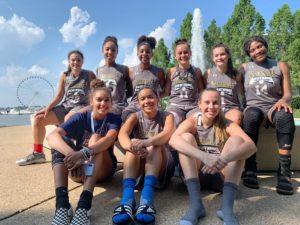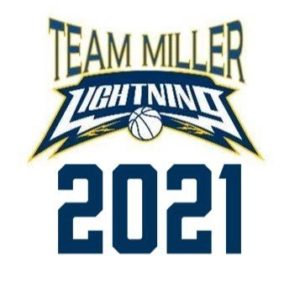 These days college coaches are starting to figure out something about the 2021 Team Miller crew. It's now that the summer is over these players have all taken major steps forward. I can tell you they have one of the best AAU coaches around in Chrystal Rinehold who has found the wonderful balance of coaching and not over coaching. She has found that balance of letting kids showcase and yet still making winning matter. There is no question in my mind, she is one of the two or three best in game AAU coaches I have seen. More importantly she coaches with the purpose of teaching her players the game without…smothering them, something more AAU coaches need to learn. She more than anyone may be the reason college coaches are lining up to recruit the 2021 Team Miller crew.
Soooo awesome…this is how you do it!!! https://t.co/GQPUmLsuGJ

— ellonya Tiny Green (@CoachTinyGreen) May 15, 2019
The 2021 Team Miller crew are not like many AAU teams. They seem to always embrace competition. The pools they find themselves in at tournaments are always filled with top competition. They never value winning over competition. That's why this summer they had a three way scrimmage with the U17 Exodus team loaded with P5 players and the 2021 ShoreShots. It didn't matter that they lost to Exodus, what mattered was the competition. This is what they were looking for that day. They know seeing that type of competition is hard to find. The 2021 ShoreShots are rock stars. But it was Team Miller that beat them in the spring only to lose in a rematch. But what did Team Miller do after that lost? They invited the ShoreShots to come join them for a practice together. Why? Because the great ones always respect each other win or lose. Team Miller understands respect for the grind.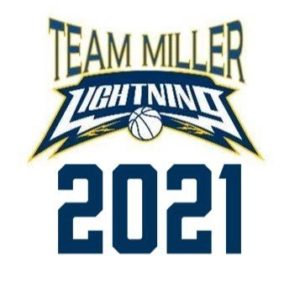 https://t.co/fuf1UzQgpt Here are my highlights from Run for the Roses and Battle in the Boro! Getting ready to play up in the USJN u17 national championship this weekend in DC!! @TeamMiller2021 @gritbasketball1 @BBallWallSt @CoachTinyGreen @EliteTeamMiller

— Faith Pappas (@faith_pappas) July 15, 2019

Faith Pappas is developing into one of the most dangerous shooters in the state. She has size, strength and is way more athletic than most realize. She has a college body right now and guess what? She is a 2022 playing up against the killers.  But what really makes her special and why I believe she out grow her current recruitment is because of three things. First her competitive nature is special. She knows how to compete and play to win. Next and this is big, Faith Pappas is self motivated. She is a kid who puts real stock in working on her craft. She just doesn't want to be known as just a shooter. It's why she addresses real issues in her game. She is never happy and always feels the door is open for more improvement. Finally I think kids with high IQ's always get better. That IQ allows them to play any style of the game. The IQ allows a player to understand their teammates and embrace what her team and coaches need from them. Faith Pappas, when she plays her last high school game will be one most in demand wing player in New Jersey…That's a fact.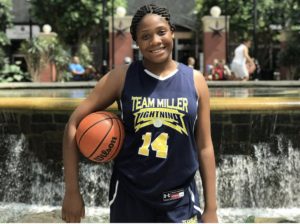 Ariel Jenkins is a strange story in some ways. She is one of the best post players in all of New Jersey. She has a power 5 and multiple D1 offers on the table. But for some reason she is not a household name. When you talk about the best young players in New Jersey her name rarely comes up. But let me tell you a few things about Miss Jenkins. She is one tough hombre. She is one of the most competitive kids will see put a uniform on. She also is one of the best teammates a player can have. Finally she plays with such passion and excitement you get chill's watching her. Her strength and quickness is rare for a player with her size at 6'2″. Her ability to finish at the rim is special. She reminds me of a mini Patrick Ewing as she gives you every drop of energy in her body. She also will do the dirty work. She is okay setting screens, playing defense below the foul line and helping her teammates. She is okay with manning the boards. Ariel Jenkins is the real deal, it's just about time more people find out about it!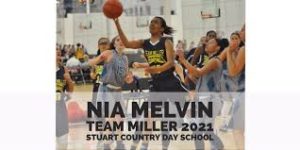 Nia Melvin…well just read this and it says it all (https://nothingbutskills.com/nia-melvin-game-over-hype/ )
22′ 5'11 PG @cmidgette_ Attack 1st Mentality…#FINISHER..@TeamMiller2021 @WorldExposureWB @CGBR27 @espnW @NYGHoops @ASGR1995 @InsiderExposure @BrianDeakyne @PBR @PBevBallNPrep pic.twitter.com/4rDftih3BI

— Lady Mamba BBall (@LadyMambaBBall1) August 7, 2019

Christina Midgette is what Team Miller is all about folks. She is a 2022 playing up for real. But what I love most about this young lady, is that she is fearless. She too has D1 offers on the table already. Those schools are really smart because she is not going to be good. She is already good. She is murder in the open floor and in transition. She is hound dog on defense. She never ever takes a bad shot because she is so unselfish almost to a fault. But I love guards who can make big plays. Christina Midgette can make big plays and has been part of a winning culture at State Champ, Franklin. The young lady has seen elite competition. She understands what it means to compete at a high level. It's why Team Miller is the perfect stop for her. In time Midgette will be talk about as one of the best guards in the state. Her upside is big and she has shown a willingness to embrace coaching…by the way Coaches another beautiful kid and family…seems to be a culture with the 2021 Team Miller group.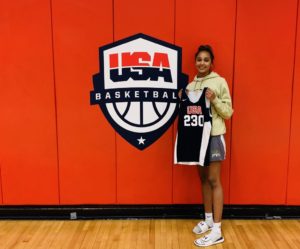 Antonia Bates is long and so athletic. She is a player that has the ability to play multiple positions. She has size at 6'1″ and you notice her the moment she hits the floor. She is thin and that may fool people, because she is strong and physical. Her length and toughness allows her to guard post players and point guards. There is no doubt she could get over looked playing on such a talented team. But remember I told you Team Miller plays competition. They play the best competition and nobody is benefiting more from this than Antonia Bates. She is another kid who is so respectful and good natured it hard to believe she is not going to be  a household name. The future looks bright for this young lady. Somebody with her size and skill sets cannot help but to be be special. College coaches this is somebody that has not touched the surface of her talents…stay tuned because we at looking at something special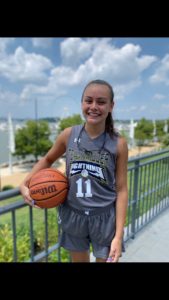 Brianna Montajes is another player on the Team Miller roster. She may be the most unknown of all the players. But she is off to a great career in high school. You may be asking why is she on a team with so many talented players at her position. It simple because she gets its.  She not one of the kids fooling herself, by playing bad competition and bragging. She gets that this is about getting better and the only way to do this, is play with and against the best. Brianna Montajes of all the players on this team in my opinion has made the biggest move. She plays at a high school (Middlesex)  that won't give her big exposure, so she went looking for the exposure. She will reap the benefits soon. She is a hard nosed confident player. She will knock down shots and will not allow pressure to bother her…I say she has a big future because she is not running away from competition but embracing it….this is a kid whose family understands the long road is better than that phony short cut, so many kids take….Brianna will take real game over hype any day it seems…just for the record, young lady I believe in you…I see the passion in your eyes…and that's real talk!
Ciana McQuiller 5-10 2021 (NJ) will attend the High Energy Exposure Camp Event August 10th 🏀@TeamMiller2021 @TeamMiller2021 @Hoopsking1968 pic.twitter.com/G4k5JulfNR

— BBWSUSA (@BBallWallSt) July 29, 2019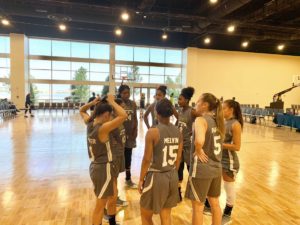 I know I missed a few players, but I be lying if I said I know much about teams outside the shore. I just know Team Miller because it's clear they have something special. I believe their culture is right. The parents and the coaches are teaching these special kids life lessons. They learning when you start something together, finish it together. The grass is not always greener on the other side…they have been taught to water there own lawn…and guess what? THE TEAM MILLER 2021 must do a lot of watering…BECAUSE THEY GROW EVERYDAY…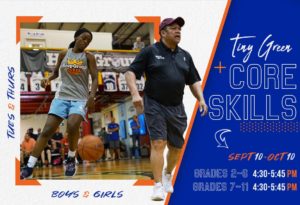 CORE SKILL TRAINING TODAY….KIDS TIME TO STEP IT UP