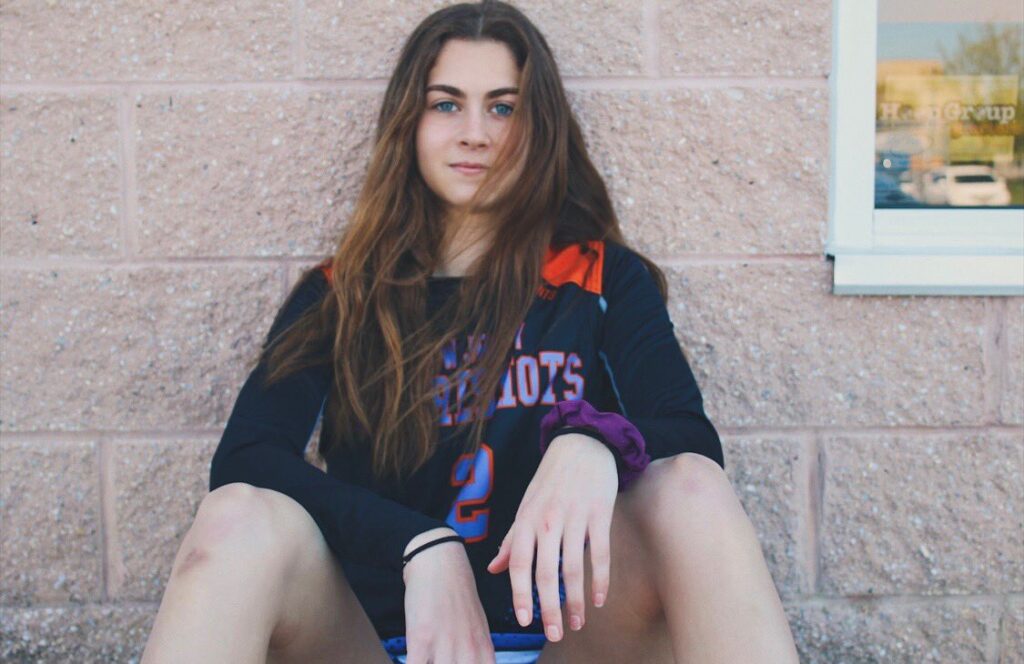 There is a recruiting shutdown across the country until Sunday. College coaches cannot speak, text, email or contact a player. But college coaches can read and watch and that's what they better be doing when it comes to "Cracking"  ROSIE SCOGNAMIGLIO💪. Because there is nobody capable of shutting down the 5'9" guard. That's because right now, nobody has watched their recruiting stock grow more. Cracklin Rosie looks like one of the best players in all of New Jersey these days, few are doing what she is doing!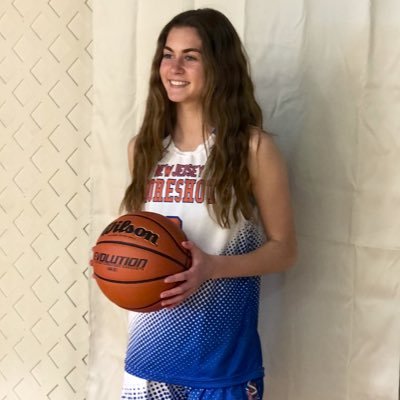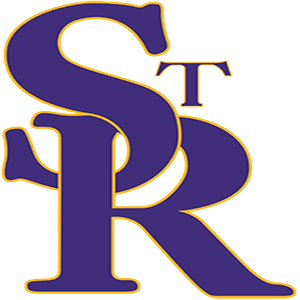 When I think about greatness, I always want to know about a players improvement curve. I want to know if they are addressing weakness in there games. I want to know if that player is cleaning up there game. I want to know what have they added to their game. In the case of Rosie Scognamiglio, well you can just call her THE CLEAN UP WOMAN. Because your going to have to look far and deep to find any area of her game that is not improved. Cracklin Rosie right now is one of the most complete players I know. More importantly she is not done taking her game to another level. Her dedication, work ethic are off the charts and positive attitude is addicting. So addictive you could really call her THE BIG MEDICINE. Because she is medicine for high school and AAU basketball. She gives any coach and teammate hope that we still can make the game fun while being better people as well. Cracklin Rosie makes those around her crack a smile. That's because she has figured out there is enough light to shine on everyone . She is not just medicine for basketball. She is medicine for all sports. She teaches everyone around her how to make others feel good.
ROSIE these days has filled out her game. She has always been a deadly shooter with range. But now her range is almost cartoonist. Her quick release and ability to use screens PROPERLY, she has turned into a art form. These days she is a big time finisher at the rim. Weather it's a jump hook over 6'3" girls or a dirty drive to the rim. Rosie's ability to get buckets at the rim is magical to watch. But it's her toughness on defense and physicality that is what's most shocking most. The thin guard looks like Pee Wee Herman and plays with the power and strength of Arnold Schwarzenegger. She doesn't look the part but "Cracklin" Rosie plays the defensive role in Academy Award winning fashion. That's because along with being so physical. Cracklin Rosie is the longest player on planet earth. She is freakishly long…so long it completely throws opponents off.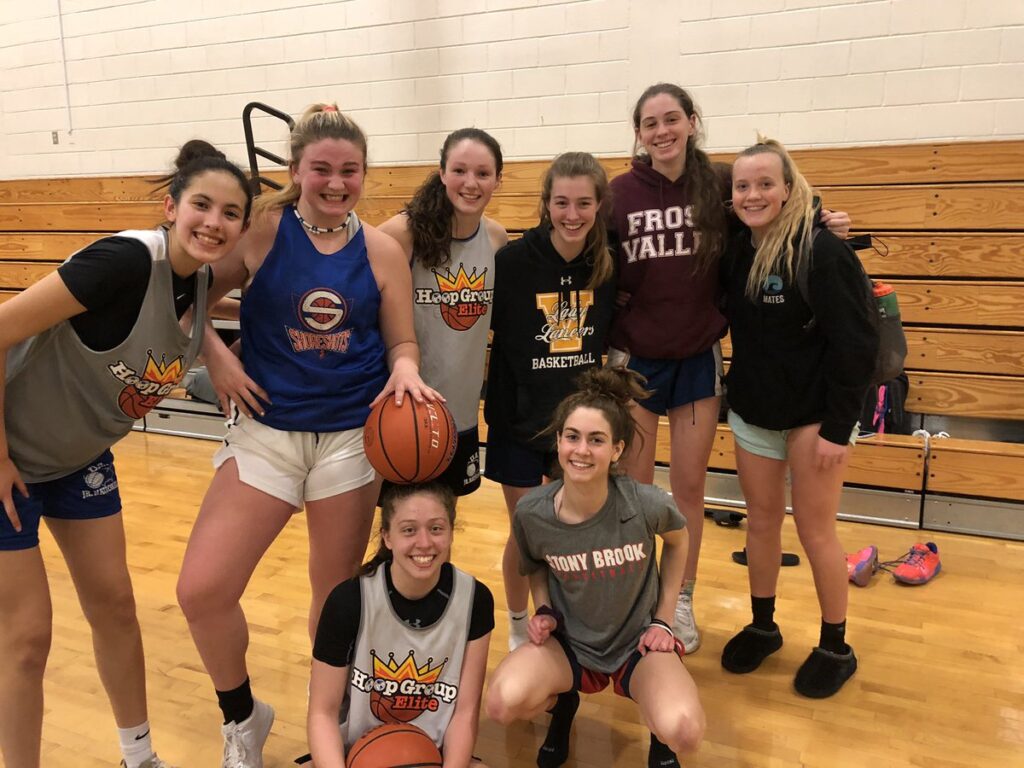 This weekend on back to back plays in the championship game of the Shoreshots Showdown, she had back to back steals. One when she used her long arms to pickpocket a talented guard off the dribble. Then when the young lady tried to throw over the top of her. Rosie jumped up and stole the ball out of the air. It was the two biggest players of the championship game and cracked the NJ Panthers back. But Cracklin Rosie has been making big plays since she moved to the Shore Conference. That because the dirty little secret nobody wants to talks about is this… CRACKLIN ROSIE SCOGNAMIGLIO just may be the most athletic guard in the Shore Conference and folks that's real talk. One thing we all know is that she is one of the best players in the entire state of New Jersey right now..And if you think I'm exaggerating go watch the video because the video don't lie folks.
ROSIE SCOGNAMIGLIO has a gift. It's a gift only the great ones have. That gift is a little thing called presence. That thing you feel when somebody special walks in the gym or when they speak. ROSIE has this presence. You feel her anytime she is around. My daughter is an asst coach at Fordham University. We were talking about Rosie and she summed it best "Dad, Rosie is just a baller. You watch her play and you just think baller" she is so right. Rosie just loves playing basketball. You can see it on her friendly face, in her piercing blue eyes and in the joy it brings her with her wonderful easy smile. Rosie is that rare exciting player who has the ability to turn an opponent's home gym against them or electrify her teams own gym. That's because watching "Cracklin" Rosie play is so much fun. She seems to cast her presence all over any gym that she is in. Maybe her nickname should be THE BIG PRESENCE.
Now there is a question right now I get asked just about everyday. What level of play can Rosie play at? That's not easy for me to answer. First gym rats can always play a level above their ability, she is the ultimate gym rat. Next Rosie has 3 years before she sets foot on a college campus. So much can change when you are talking about that length of time. She is just a rising junior. Finally great kids with high IQ's .. high pain thresholds and a willingness to learn are priceless these days. Rosie crushes those skill sets. Rosie already, right now, is top half of the Big East good enough to play and the key word is play. Now the question is can she play at traditional P5 schools? Is that a bridge too far? I don't know because 3 years is so far away. Let me say this, she has P5 skills sets and length but her body has to get stronger… not BIGGER BUT STRONGER. But can anyone with a straight face doubt if she will get stronger. But remember she is a IVY/ PATRIOT type student. Then you have Monmouth whose coaching staff certainly will make her a major target in recruiting. So what level ROSIE plays at is something that can wait for now. That because right now Cracklin Rosie is to busy cracking ankles. The one thing I am 150% sure about is her game TRANSFERS TO THE NEXT LEVEL in a big way.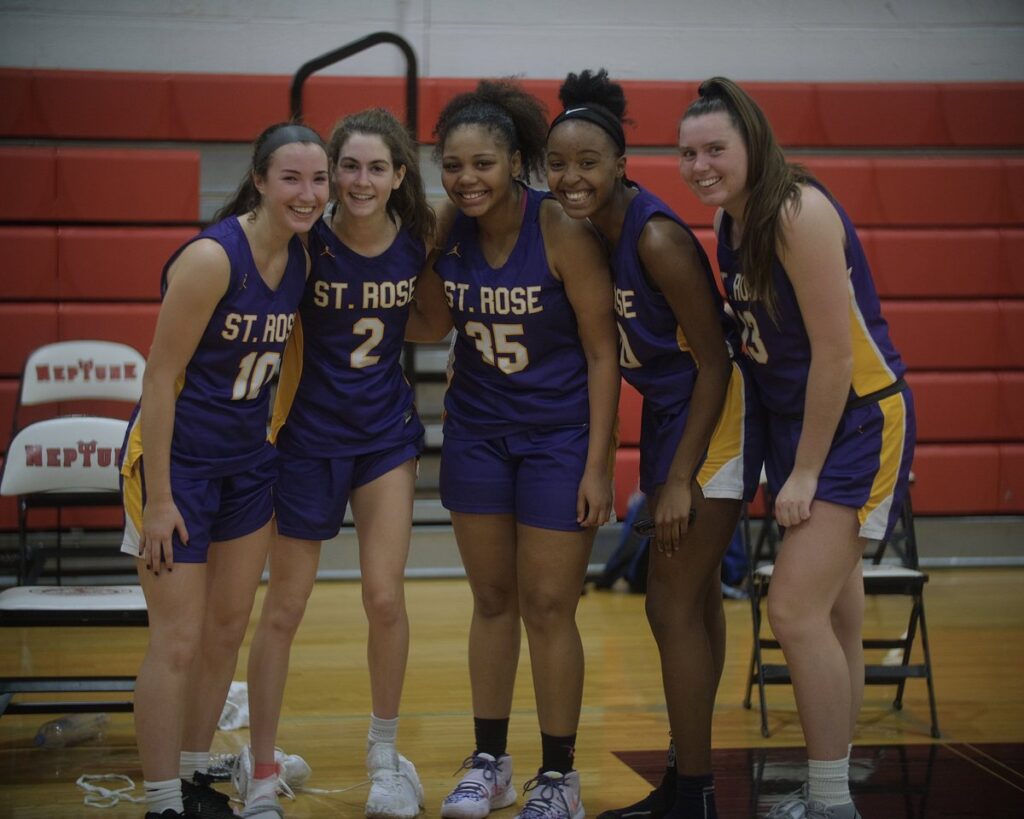 There is a real lesson to be learned by ROSIE SCOGNAMIGLIO. That lesson involves a few little words called "decision making" Crackling Rosie has made too many good decisions to mention along the way. She made the perfect decision to attend St. Rose and then found her dream AAU team in the U17 HGSL SHORESHOTS. These two decisions alone are a great example of a kid who gets things right. Rosie is a elite decision maker as well. Maybe we should call her THE BIG DECISION MAKER. Rosie Scognamiglio and her family gets things right. Do you know why? Because ROSIE SCOGNAMIGLIO is what all coaches dream about when recruiting a player.. ELITE TALENT, STUDENT, WORK ETHIC. ATTITUDE AND FAMILY 👏👏🏀⭐️….maybe her name should be… THE PERFECT RECRUIT!