NIKKI STEVEN'S OF MANASQUAN HIGH SCHOOL, it's a name if I were a college coach l would learn ASAP. Nikki Stevens, is the best available post player available in the state right now,  I know these are strong words. But they happen to be 100% true.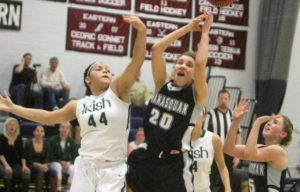 Nikki Stevens, has no reputation, she had no hype machine working for her. She is  what some would call a old school high school throw back. She shows up and try's to help her team. She has a job in the fall and summer. She doesn't spend hundreds of dollars on training. She doesn't play political games or kiss butt to gain favor. I personally have never seen her play a AAU game in her 4 year career. She my friends, is just a young player playing a sport, she loves with no agenda. She is not trying to be all state, all shore or popular. She is just a kid playing on a team…kind of like in the old days, when kids played for fun and a scholarship or reading there name in the paper was not very important. But Nikki Stevens should be thinking about both these days, because she is the best player in the '17 class that nobody knows about.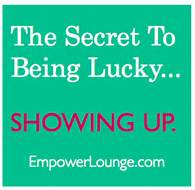 I sat last week and watched the Manasquan fall league and my jaw dropped. I saw one of the most intense players I have seen all fall. I saw a player so skilled I could not believe it. I saw a basketball IQ in a player that shocked me. I saw a player set monster screens and roll or step back and bury jumpers. I saw a stud post player at 5'10". I saw the most dismissed player in all my year covering the shore. Nikki Stevens is nothing like I have seen in all my years in regards to not getting the respect a player deserves. How good is Nikki Stevens? I believe this young lady can even make a case to be a Division one player. I know she would be a D2 superstar on a Top Five, D2 team. I know their are few players with her talent and size left on the '17 recruiting board available.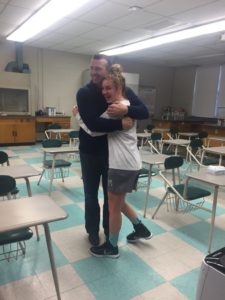 I sat recently with retired Manasquan AD Ron Korngeray and watched Stevens play last week. We and Ron Krnegrey go back 40 years. He has been a mentor and role model for me. We talked about Stevens, he told me when Manasquan stuggled last season, it was because Stevens was not on the floor enough. He said "The moment Lisa started playing her more, I though we were unbeatable" He was pretty much right and Manasquan will be a Top 10 team in the entire country this year. But few will give much thought to Nikki Stevens because she is a lunch pale player. She clocks in every night, does her job with passion and expects no atta girl phony praise. She just goes about the business of helping her teammates and playing hard the right way.
Last season I watched and wrote about how Nikki Stevens was a star in the SCT and State tournament. I called her a wild card and pleasant surprise and the difference for Manasquan in the post season. But I never acknowledged was her talent, do you know why? Because I thought it was just a kid having a great moment. It happens all the time, in sports. A unknown makes a big shot or a big play, never to be heard from again. Nikki Stevens was having big nights against the very best teams in the state. It was she at times who was the best player in the gym. But we never gave her the credit, do you know why? Because she did not have a big reputation, she was not suppose to be the best player, she was not talked about in the papers…there was ZERO HYPE surrounding her. It why we've dismissed all she has done. It's a fact,  Manasquan would have not had the season it had without Stevens, but for some reason, we don't want to acknlowdge her.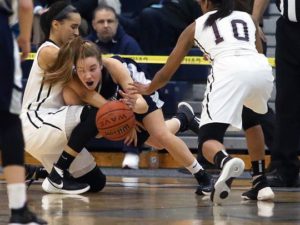 I called Lisa Kukoda after watching her play in the Fall league. I told her I could not believe how good she was. I asked her to please ask Nikki to attend the Top 100. I believed schools would be begging for her services. Folks I never call any kid to come to my events…EVER! But I believed this was a kid who should have tons of offers and maybe even some D1 offers. She was a kid who didn't get in the mud and it may be the reason she is being over looked….Nikke Stevens simply does not play the recruiting hype game and it may have cost her early….but trust that is all about to change…and I am going to help it all change.
Last weekend NBS had to change it's location and a number of kids could not make the long drive to Spring Lake. But I did get a text from Annie Manko, the text asked if Nikki Stevens could attend NBS. I said YES! I was excited because I have never seen NIkki Stevens train of workout. I know very little of her and her basketball habits. I did know this, if I wanted to see her play, their is no place better than NBS because the competition is high next level stuff.

So college coaches listen and listen good as in real good. Last weekend Nikki Stevens matched up against two players in her group. At NBS we always match up players by ability and challenge them. Reputations will not help you at NBS, your game is all you have to stand on. The two players Stevens was matched up with! One was a player who has signed at a D1 school which played in the NCAA tournament and the other is a player who will play at a TOP 10 program one day. Nikki Stevens did not just hold her own. She got after these two players, BOTH OVER 6'2″. She showed she was a stud passer and finisher in transition. She showed her one on one skills are next level. She again showed never ever…ever …leave her open for a jumper. Finally she showed she can defend bigger stronger post players. In fact Nikki Stevens showed size doesn't always matter…she was sensational for two hours. College coaches this is a fact…NIKKI STEVENS IS SPECIAL AND SHE PROVED IT …. IN WHAT I BELIEVE IS THE BEST BASKETBALL SETTING IN NEW JERSEY.

Now Nikki Stevens will wait and the phone will start to ring…trust me after today it will ring Miss Stevens. Those schools calling will find a different kid, they will find a young lady not jaded by the AAU culture or the culture of me. They will find a kid who just wants to be part of something good. She doesn't demand the spotlight and attention to feed her ego. She doesn't need you to tell her how great she is; she just wants to have fun. I asked Nikki Stevens will she come back to NBS, I wanted to get her on tape for coaches. I wanted to help her, I wanted everyone to see what I know…she is a what every kid should try to be on the court. A player giving there all for one reason and one reason only…because it's what your suppose to do.  Nikki Stevens told me she works on weekends and she could not make NBS again…I thought to myself, what a lost to the culture of NBS, she is my kind of kid. But then again, I realized it is who NIKKI STEVENS is….a HARD WORKER!