The Hoop Fall league got off with a major bang last night. In a packed gym lots of old and new faces, were reunited. The energy in the building was electric and it was a real shore type feel. There also was of first look at some of the best babies and upper classmate in all of New Jersey. The atmosphere last night proved two things. The Hoop Group fall league is the best fall high school league around. There are no less than 5 Top Ten teams in the state. 9 teams that  will be in the Top 20 and this why nothing compares to shore basketball. I guess we can now officially say the shore is the best fall basketball in NJ now.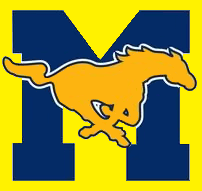 Last night we got a real preview of what this coming season may look like. Right off the bat, we got our first look at Destiny Adams and she did not surprise. Miss Adams was nothing short of fantastic yesterday. She scored, rebounded, dropped dimes and blocked shots. She and Kermari Reynolds proved they one day will be the best duo in the state. Adams showing, was great right out the gate. She clearly sent a message, that their is a new big dog in town. Manchester will be in the Top 10 in the state before the year is over. I would advise everyone, if your plan on beating Manchester,…you better get it done this year. They are going to be real contender for years to come.
RBC was so good last night it was really something to see. Joe Montano no doubt had to be very pleased. The unselfish play was a thing of beauty and showed how also every player on the RBC roster had improved.     appears headed for a First Team All Shore season. Katie Rice proved she one of the best in the state. Her improved shooting, makes her almost unstoppable. Last night she put on a show of shows. Hayley Moore just may end up this season, as one of the leading scorers in the shore. Her ability to score is special. But she also has filled out physically. Amanda Hart again proved she is one of the most underrated players in the shore. But the real big surprise for RBC had to be Elzia Srinivasan and transfer Sophomore Shae Sabino. Eliza Srinivasan, showed she is ready to step up this season. She banged out jumpers, got to the rim and played sticky defense all night. Eliza will to give RBC another guard who can do so much. Shae Sabino, shocked everyone last night. She banged out a jumper, made great passes, rebounded and even jumped in passing lanes for steals. She was wonderful for most of the night. No question Joe Montano must have been shocked by her play. Because nobody saw this coming.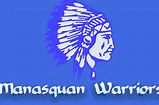 The two favorites also were in the gym. Manasquan unleashed there big three, Mabrey, Mullaney and Mansonious. Manasquan looks ready to have a dominate season. They have a short bench, but Annie Makko will give them real additional fire power now that she will move into the starting lineup this year. They beat a Roselle Catholic team that is certain to have a very good season and most likely be ranked in the Top 20. Nothing short of a SCT and TOC championship will be good enough for Manasquan this year. St. Rose had there JV Team play and it was a great chance to see there mega talented babies. St. Rose no question will be good for years to come. The Varsity and JV will switch off in the fall league, determining who the opponent. Pretty smart move by new coach Beth Chambers.
RBR introduced freshman Chole Teter to the shore and she did not disappoint from all reports. Howell looks to be ready to make a Top 10 appearance this year. RFH no question has it back to the wall without McGarvey. But Sophomore Lucy Adams and Freshman Munt look like they are ready to step up. They also have ALL SHORE FIRST TEAM  guard Tori Hyduke. We saw the return of Cam  Foltz to Colts Neck and the 6ft scoring point guard had 17 points. Cara Volpe looks ready to  have a monster year. Marlboro folks is going to be a lot better than people realize. Besso is back and Jess Board is a Top 15 player in the shore. Finally Howell folks looks ready to beak into the Shore Top 10. They have returning vets and a real talented group of babies. This could be a real sleeper team this year. Finally Donovan Catholic looks to have a break though season. After year of failing to get over the hump. Maybe Freshman Jordyn  Keating can be the missing  piece to the puzzle. She looked very comfortable and at ease last night against  Colts Neck.
The Hoop Group fall league will get better each week as Notre Dame for example did not play last night. It sure to be a fun 8 weeks and a chance to learn a little bit more what to expect this season..