There is one thing I know for sure. When you talk about the Mount Rushmore of best players in Shoe Conference history. One name will be on that list. Dara Mabrey  of Manasquan High School. I also know in 5 years when the best players in Virginia Tech history are discussed. She will be on that list as well. You see DARA MABREY is a player for the ages…This is why Virginia Tech is now about to see what when I've seen for 3 years …a masterful player.
I can tell you that I have never seen anything like Dara Maybrey, in all my years covering Shore basketball. I have never seen a player with a bigger target on her back entering high school. I have never seen a player have so many  expectations cast upon them, like Dara Mabrey. Yet she has risen to each occasion throughout her career. It's seems the more people questioned her, the better she performed. She's won everything a player could possible win and she still has a year left to play. She has won the TOC…SCT…PLAYER OF THE YEAR IN NEW JERSEY AS WELL AS IN THE SHORE. No player has ever be better in big games that Miss MABREY, in all my years. No player has hit more big shots. It's almost like she enjoys tight games down to the wire just, to break opponents hearts…She is the true definition of a  assassin. You known she is coming, but there's not much you can do.
I have long said Dara Mabrey, has never fit the part. She does not have sisters size and flair. She doesn't intimidate you when she walked in the building. She is often over looked and even in the recruiting process college coaches refused to believe there eyes. Me and Dara have had long talks at night. Mostly about how she just wants to work hard and play against the best. So let me go on record. There is NO GUARD IN THE METRO AREA IN HER WORLD. Ever great guard, every high profile guard, every guard going to a Power 5 school. That has ever faced Dara Mabrey has been taken to the woodshed. She has destroyed them folks. So it's rather silly to compare anyone to Dara MABREY!!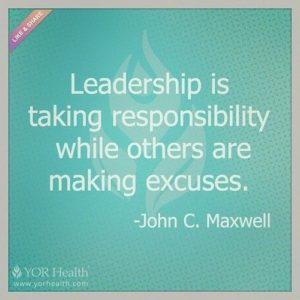 When Freshman guard ALLISON WALTERS told me that she would be attending Mansquan. Here is what I told her. Do everything Dara does and listen to everything she says. Do you know why I told her that? Because Dara Mabrey is the smartest player I have ever seen ..and folks I've coached more than my share of big time players and pro's on both the boys and girls side. Be it NBA , WNBA, POWER 5…Nobody's IQ is what Dara MABREY'S  is, it's a on another level. When Lola Mullaney  transferred to Manasquan high school I was worried for her. I was worried she wouldn't start for political reasons all coaches face time to time. I was worried her teammates would not embrace her. Well she didn't start but played the good solider and had a great year…just ask RBC. Do you know why it all worked out…one name DARA Mabrey. Lola Mullaney told me "Dara Mabrey has been so nice to me" You see Dara Mabrey understands the psychological part of the game maybe better than any other kid I've ever met. She knows when to hug a teammate and when to jump on them. It's a art folks. When Stella Clark and Addie Masonious at times would get out of control, it was Dara who brought them back to the right speed. It was Dara Mabrey that pretend she didn't see them out of control. You see these thing you can't teach my friends.
It's funny how how so many folks don't know Dara Mabrey. She is that kid who is the life of the party. She always smiling and trying to help. She goes to the park and trains young players. Her work ethic is  legendary, but what most don't know. She will allow anyone jump in with her. She has a heart of gold. If you only judge her by what you see on the court you missing the entire story. She is mad funny and super witty. When ever we talk she cracks me up. She also loves being a young lady. When she gets dressed up…she becomes a super model. She is a great student and loyal friend. I love everything about Dara Mabrey as a player and a person. VIRGINA TECH IS GETTING THE TOTAL PACKAGE.
Recruiting is a strange thing, but Dara Mabrey is no ordinary recruit. There were way more bigger names recruiting her that VIRGINA TECH. A former player of mine, now at Georgia Tech asked why couldn't he get involved with Dara Maybrey. I told him because she is to  sophisticated in her understanding of the process. One night me and Dara were on the phone and she told me. I want to go to a school, were I can make a connection with the school, the coaches and there players. She needed a place where she could trust the coach. She also told me something that really made me think VIRGINA TECH had a real chance. She said and I quote " I WANT TO GO TO A SCHOOL WHERE I CAN BUILD SOMETHING SPECIAL" I told you DAra Mabrey was different and VIRGINA TECH are lucky and better for this…
I feel some college  coaches woke up this morning with a heart broken. Some big name schools are shaking their heads in  disbelief. Some schools that didn't recruit her are going to be really..really sorry. They will hang Dara Mabrey's uniform up in the rafters one day at VIRGINA TECH. She not her sisters is the greatest player in Mansquan history. It's just we never want to admit that because she doesn't fit the part. But Dara Mabrey has handled her business like no other player,  I've ever seen on and off the court. She has been brilliant every step of the way. She has improved every year.  Here is some real good advice. Get to as many Manasquan games you can see. A legend is wrapping up her high school career and  legends don't come around very often.
Now Roy and Patti Mabrey have done the impossible. They have produced what many believe are 3 of the 4 best players in Shore history. Here was there  formula, press them always to work hard and get better. Winning matters and it takes honesty and truth to be winners. They never let there kids get big heads or forget what was important. They gave them truth, confidence and strength. They didn't believe in kissing there kids butts or anyone else's butt for that matter. They never played politics or campaign for anything …they just let their kids playing speak for itself. A few other parents ought to try this…
I AM SO PROUD OF DARA MABREY…BECAUSE SHE CHOOSE THE RIGHT SCHOOL FOR HER….NOT TO MAKE OTHERS HAPPY….VIRGINA TECH YOUR PROGRAM WILL NEVER BE THE SAME…CONGRATS TO DARA MABREY… THE BEST PLAYER THESE EYES HAS EVER SEEN..
UPDATE- NBS  is excepting applications for the preseason prep
.