A SOUTH will clearly have a new look this year. Now that two of the best players in Ocean County recent history have moved on. Jenna Paul and Brielle Bisogno have stood in the way of anyone winning an outright A SOUTH TITLE. But that has all changed and now everyone will have a chance to win the division. Jackson Memorial returns the Big Three and will be trying to finish off a rebuilding job that started 3 years ago. TRN may have lost the best player in Schools history in Jenna Paul. But they have some very interesting new pieces to work with. TRE had an excellent season with the division's best wins and returns an All Division 1st Team player in Jordyn Madigan. They are always one of the best coached teams in Ocean and could surprise everyone. A SOUTH is going to be one wild ride this year. It's a year that everyone has a real chance to walk away with the divisional chip.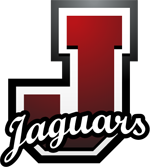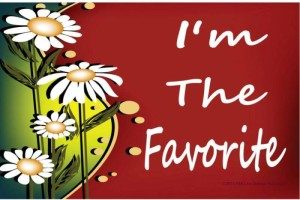 There is no question JACKSON MEMORIAL is the A SOUTH FAVORITE. They have the three best players in the conference. They have been chasing the A South since the two seniors Bianca Giordano and Kristina Donza arrived. Coach Rachel Goodale has won big game in the past. So she clearly knows what it takes. She has a D1 players, one of the best point guards in the Shore, an elite scorer  and a talented freshman. But they have a roster of inexperienced players. Last season JACKSON  had big hopes of a A South title and a Top 20 rankings. Instead of those dreaming coming true, Jackson Memorial won less overall  games and lost more games in the division. This year they hope and expect to turn all that around.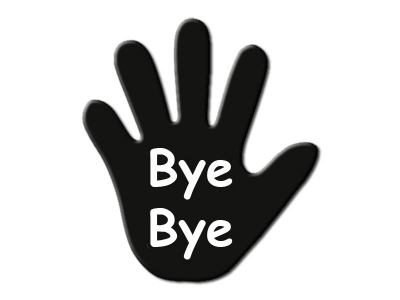 DANI EVANS  is playing division one basketball these days. She will be tough to replace. She gave Jackson a true post defender with size. She was the teams best rebounder and was a double figure scorer and rebounder. She had monster nights last season and replacing her numbers will have to be a major group effort.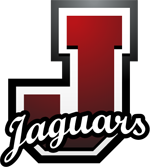 2018-19 Record
Coach- Rachel Goodale(sectional title Ring, TOC appearance)
Overall- 19-8
Conference- 11-3
The have the 3 best players  in A SOUTH  who will lead the way. Division one bound Kristina Donza is the clear favorite for the A South Player of the year award. Bianca Giordano is the point best guard in the division and Rachel Capua is an elite scorer. These three will carry most if not all of  the scoring. All three are capable of big nights. They will take help anywhere they can get it from after that. Mackenzie Dakin saw lots of minutes in big games last season. Freshman Zoie Maffei will be a welcomed addition.
THE STARS
Kristina Donza and Bianca Giordano are two of the best players in Ocean County. They have both had monster careers going into their senior years. When they arrived 3 years ago Jackson Memorial had fell upon hard times. But these two have been most responsible for Jackson Memorial's return to greatness in Ocean County.
Kristina Donza who will attend the Naval Academy has been a scoring machine in the past 2 years. But last year she was unstoppable at times. She had 454 points and 200 rebounds last season. She was also 1st Team A SOUTH and scored her 1000 point in just 3 years. Donza most impressive stat is what she does in big games. Her show stopping 28 point and 7 rebound game vs TRN last year was as impressive as it gets. She is a top notch defender who had 49 steals last season.  Last season she had 6 double, doubles. Not to mention a season high 37 points and 11 rebounds on opening night. She is without question the most explosive player in the division and the clear favorite for PLAYER OF THE YEAR in A SOUTH. She will no question make a run at ALL SHORE this season.
Bianca Giordano is the key to everything for Jackson Memorial. Make no mistake, if they lose Giordano for any reason this season, it's is a wrap. She is the one one player this team cannot play without. She handles the ball 99% of the time. Just about every basket this team will score, will be directed tied to the best point guard in the the Division. There is not a single point guard in Ocean County Rachel Goodale would trade her for. She will attend East Stroudsburg on a full scholarship. She is the best passing guard in the Shore Conference. She is show stopping in transition and makes everyone around her better. She cannot be pressured and can score when she needs too. Her IQ cannot be matched. She is a walking dime who every year is a Top 10 leader in the state in assists. She was named to the A South 2nd Team last year. All  Jackson Memorial's dream will start and end right here.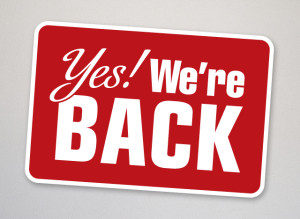 RACHEL CAPUA is a former 1st Team All Freshman Team member. She is a walking scoring machine. Last season she scored in double figures every game except two. She had a career high of 30 points to go along with 12 rebounds vs Howell in a badly needed win last season. She had over 20 points in a game over 5 times. She had 377 points and 165 rebounds to go along with 76 steals. She also had time to knock down 49 three's. She was named to the 2nd Team All A South team. This year she will be making a run at 1st Team All Division.
MACKENZIE DAKIN has been in the wars for Coach Goodale. Last season she had some big moments. Like a 14 point and 9 rebound game vs Brick.  She is a tough defender who is willing to play her role. She is physical and a willing passer always. Her value cannot be measured by the stat sheet. She gives Jackson good chemistry and plays all out when on the court. Her role should not change much this season. Her 6 points, 3 rebounds and 2 steals vs TRN last year went unnoticed. But not by her teammates and coaches. She is now battle tested and will give Jackson Memorial a solid front court player who does not make big mistakes.
ZOE HOLMES– She could play a major role for Coach Goodale, she is quick and can run all day. She will be needed to give Jackson Memorial some punch off the bench. She has proven she can score as she had two games with 9 points last season. She runs downs loose ball and is an excellent rebounding guard. She could help make up for the lost of Dani Evans. A big season from Zoe Holmes could make Jackson Memorial the A South Champs and maybe even a Top 20 team.
ALLY VELLA- She could be the sleeper for this years team. She could be a piece that could help put Jackson Memorial over the top. She was sensational at times after January, last season. She became a rebounding machine which  included double figure rebounding games. She is a warrior in the lane who got very little credit last year. I say that changes this season. I say she has a big year if the 2nd half of last season is look into the future. She may have been the key to Jackson Memorial turning their season around last year.
BROOKE McKOWN– She saw some spot minutes last season and will be looking for more chances this season. She has a season high of 6 points vs Brick last season.
NATALIE KNAULF – She has seen lots of winning basketball. She may get her chance this season.
Destiny Phillips and Melody Salguero will round out the bench this season and are expected to provide energy of the bench when called upon.
THE BABY
Zoie Maffei 2023 pic.twitter.com/V2z51Bs1uq

— Franklin Basketball Club (@fbcdefenders) July 29, 2018
nbsp;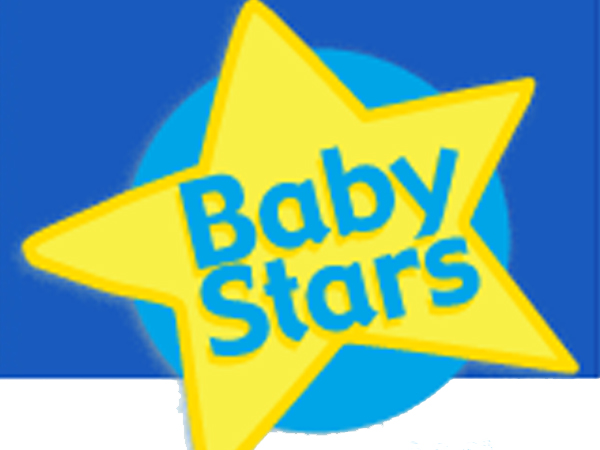 ZOIE MAFFEI–  I saw her two years ago and thought she could be a mega star. She has a great body, is an excellent ball handler and can make shots. Zoie had an excellent IQ  and was a talented passer. She could score at all three levels. Because she didn't play high level AAU, most don't know much about her. I will take a flyer and say she most likely has continued to develop over the years. My guess is that she will be one of the best freshman in Ocean County. There is no question she should be ready to make an impact in A SOUTH.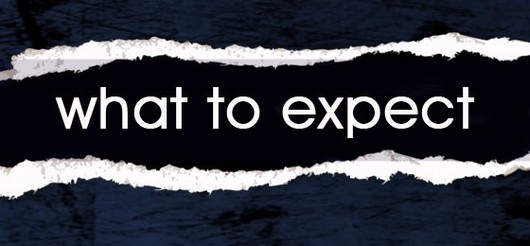 The Big Three are going to carry the offense. Bianca Giordano will run the show and set up Kristina Donza and Rachel Capua. Jackson is going to shoot lots of three's, play fast and score lots of points in transition. This group can score in just about any way and at every level. They shoot a ton of free throws which goes to their aggressive style of play.   The baby Zoie Maffei is very capable of becoming a scorer and additional baller as well. She can shoot three's and has size, something this teams needs with the lost of Dani Evans. While the bench is inexperienced it is talented and hungry. Last year Coach Goodale played 6 players in game vs top competition. This year she may go 8 deep. This team will be trying to finally turn the corner. They have been close in the past. But now the door is wide open and with a few breaks. Jackson Memorial could be a Top 20 and Top 10 team in the Shore. Anything but the A SOUTH TITLE will be viewed as a disappointing season.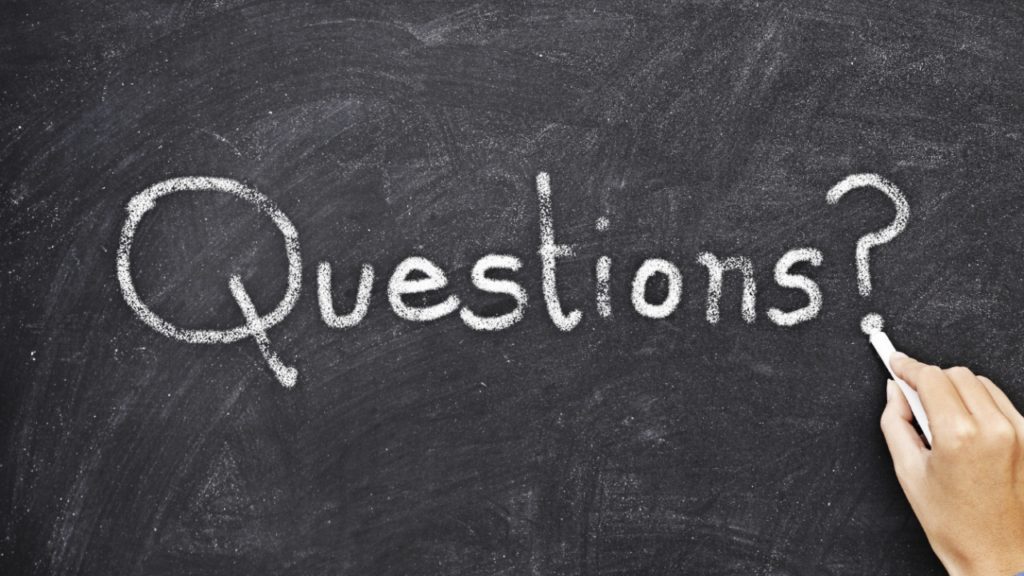 The questions are many, like how to replace Dani Evans production. Can they step up on the defense end of the floor? Next the schedule, is there quality opponents on the schedule this year? Next, the elephant in the room, the competitive nature of this group, has it developed. Coach Rachel Goodale took a major step this fall entering her team in the NO BOYZ ALLOWED  league. It gave her team a look at real competition before the season. Now the question, what has this crew been doing since No Boyz ended? Have they played or trained with real competition outside Ocean County? These are all real questions this crew will answer during the season. But the BIGGEST question of all is this, what is the Culture and Commitment? Will this group be locked together from Day one? Will they put aside personal, social and family distractions? In order to win that A SOUTH chip. This year can Jackson Memorial get over the top?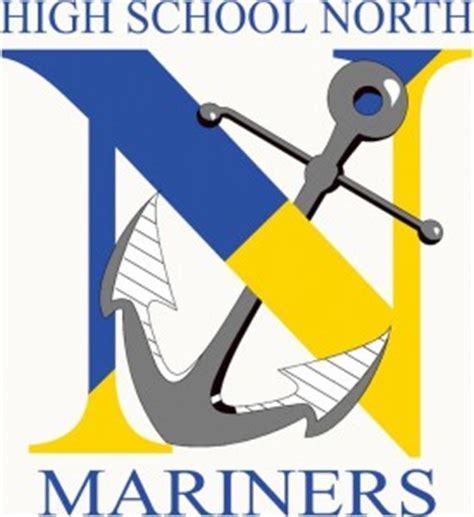 TOMS RIVER NORTH has dominated A SOUTH the past 3 years. But this year many expect this team to take a major step backwards. Those folks are going to be in for a big surprise.  While TRN will not have two mega stars. They will have talent and the fall was an indication there are some impact freshman and improved players. This crew went 8-1 in The Hoop Group Fall league with a win over likely Pre Season Top 10 and Top 20 Marlboro. This team plays hard and more importantly together. They have the best incoming Freshman in the Division, size and returning starters Sydney Howell and possible All A South forward Kristina Johnson.
2018-19 Record
Coach- Vikki Gillen (Sectional Title Ring, multiple Divisional Rings)
Overall- 21-7 (A South Champs)
Conference- 14-2( A South champions)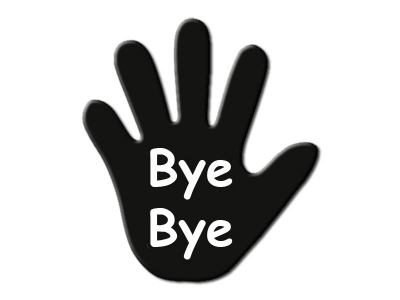 Jenna Paul and Brielle Bisgono are two of the best players in school history. Replacing them is impossible. They helped turn TRN into a state power and took them to heights nobody could dream of…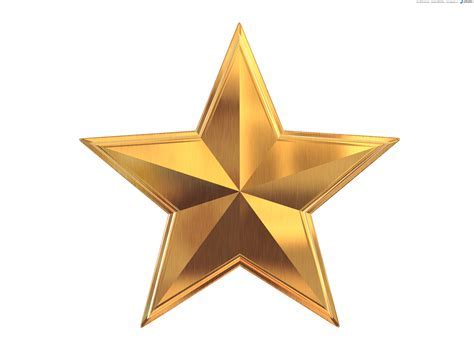 KRISTINA JOHNSON- It seems seems she has been around forever. She has won just about everything there is win in her first 3 years. She has only known winning the A SOUTH TITLE.  She has won a sectional title, and has been a mainstay for TRN for 3 years. She has made big plays on offense and defense over the years. Now she will step into the spotlight this season. It will not be a problem because she is unselfish, a big time defender and rebounder. But her biggest strength is her production game in and game out. She stuffed the box score. Let these numbers roll around in your head.. 200 points…140 rebounds…57 assists.. 27 blocks and 27 steals. Folks nobody is in her world in the versatility department. Now check out what she did in the two biggest games of the  year…8 points ..11 rebounds..5 dimes and 2 steals against Jackson Memorial in game one. Then in the comeback win to seal the divisional title vs Jackson  8 points..7 rebounds… 3 dimes a block and a steal. KRISTINA JOHNSON is the most underrated player in Ocean County period...she also could walk away with the A SOUTH  PLAYER OF THE YEAR.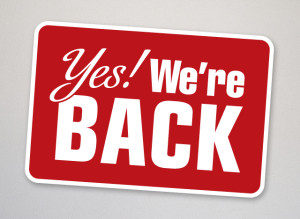 SYDNEY HOWELL–  She was the best freshman in A South last season. She scored  150 points, had 56 and 29 steals caping off a great debut in a TRN uniform. Howell had some big moments, like her two big three's in a hard fought win at Jackson Memorial. She had 38 three's on the season. She had multiple  double figure scoring games. She started every game she appeared in last season. There is no reason to believe that she will not build on her freshman season. She was a reliable ball handler who will be asked to take on more of that responsibility this season. She is a solid rebounder and is battle tested. Expect Sydney Howell to play a big role in any success the Miners have this season.
FAITH WAVERSHAK– She was solid as a rock all season. The freshman shocked everyone with her reliable play last season. She had 76 rebounds last season and gave TRN a real presence up front. She played a major role in big games all season. No question that will help her this season as her role expands. While she doesn't take many three's she is capable. She seemed to score her 2-8 points every night. Faith Wavershak will be expected to help make up the lost of Jenna Paul. Expect a big season out of this young lady.
JACLYN BENVENUTO –  had a breakout season in a low key way last season. She had nine games with 6 or more rebounds. She had a season high 8 points vs Brick. She is tough and plays hard and mistake free. She is the ultimate  role player in every way. She does all the dirty work for Coach Gillen. She did not even appear in last seasons Preview but clearly was and is a very important part to any success TRN plans on having this season.  She had a productive  freshman season and will hope to build on it this year.
GIA PISSOTT  – the 6'3″ center had a banner freshman year. She provided a shot block and rebounder for TRN. Her presence was clearly an issue for opponents around the basket. Her play vs. Jackson Memorial in the divisional deciding game was outstanding. She blocked 35 shots off the bench and had a whooping 73 rebounds off the bench as a role player. But what has everyone excited is that Pissott has looked great all fall. She has trained and also played outstanding in the fall league. She could be the best post player in the division. She now has added scoring to her already talented passing skills. Make no mistake Pissott just may be the player that puts TRN over the top.
BRANDELYN MANNA- She appeared in 28 games last season. She is a very capable shooter and saw minutes in big games last year. She had 42 rebounds off the bench and clearly will have an expanded role this season.
Isabell Pures  and  Victoria Laudien return this season a year older. Laudien appeared in 19 games and Pures in 14. Both will be hoping to play bigger roles this season. Alexandra Rizzo appeared in 11 games and  she do will be waiting for her chance.
THE BABIES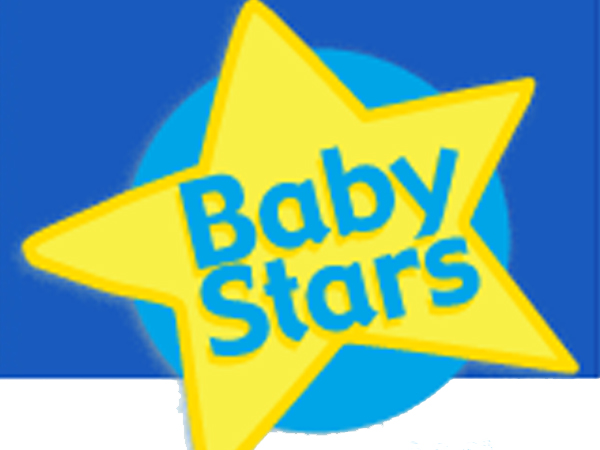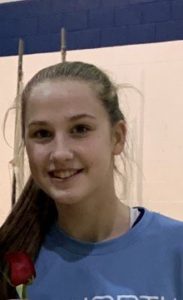 JULIA GRODZICKI–  She is the best incoming freshman in the Division. She also will make a run at the SHORE ALL FRESHMAN TEAM. She is a future D1 player and impact player from day one. She is a hard nose defender. She has played against D1 competition all fall. So playing in A SOUTH  will not be a shock to her system. She can put the ball on the deck or shoot the three. Her ball handling and passing skills will make up for the lost of Brielle Bisogno and her rebounding will be welcomed in a big way. NO question she is a future star that TRN can build around for years to come.
ARIANA TORRES- There is no bigger sleeper baby entering A SOUTH. Torres attends the MATES SCHOOL  and will travel to TRN once the season starts. She has been nothing short of amazing this fall. She is a total gym rat. She has next level ball handling skills and real vision. She will take a lot of the pressure off her teammates with her ball handling and passing skills. She is a deadly shooter. She is only 5'4″ but plays much bigger. She plays hard and is competitive as they come. She is going to be a major impact for TRN. She could not have had a better fall playing against competition way more advanced than what she will see in A SOUTH.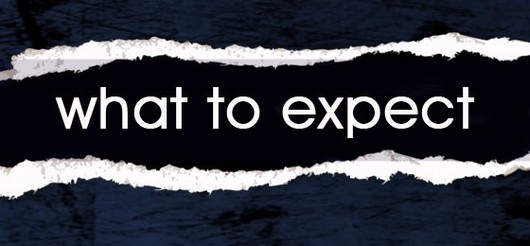 This team is going to surprise a lot of people. They are going to play very hard and more importantly as a group. They have shooters and experience up and down the roster. They may be not have the star power of the past. But what they do have is stars in the making. Kirstina  Johnson will now be the feature player. Sydney Howell could explode this season and the babies are real factors. They will be a tough minded defensive team. The have a legit lane presence in Gia Pissott and their guards are physical and fast. Look for this team to have its growing pains. But make no mistake they are very capable of shocking everyone in the division.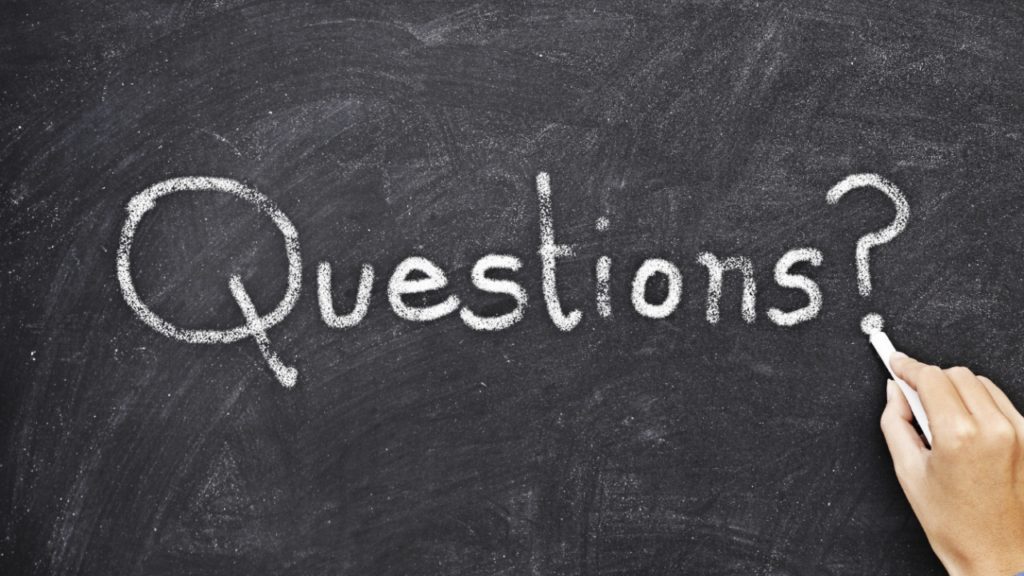 The questions are easy. How to do replace two of the best players in school history? Can Kristina Johnson go from star role player to superstar? Can the freshman grow up quick enough. Where is the scoring coming from? The do not have one double figure scorer returning. Finally like many Ocean County teams, what did the players do in the off season? Did they get in the gym and bone up for the season? Finally the biggest question of all…what is the goals of the team? Does anyone know?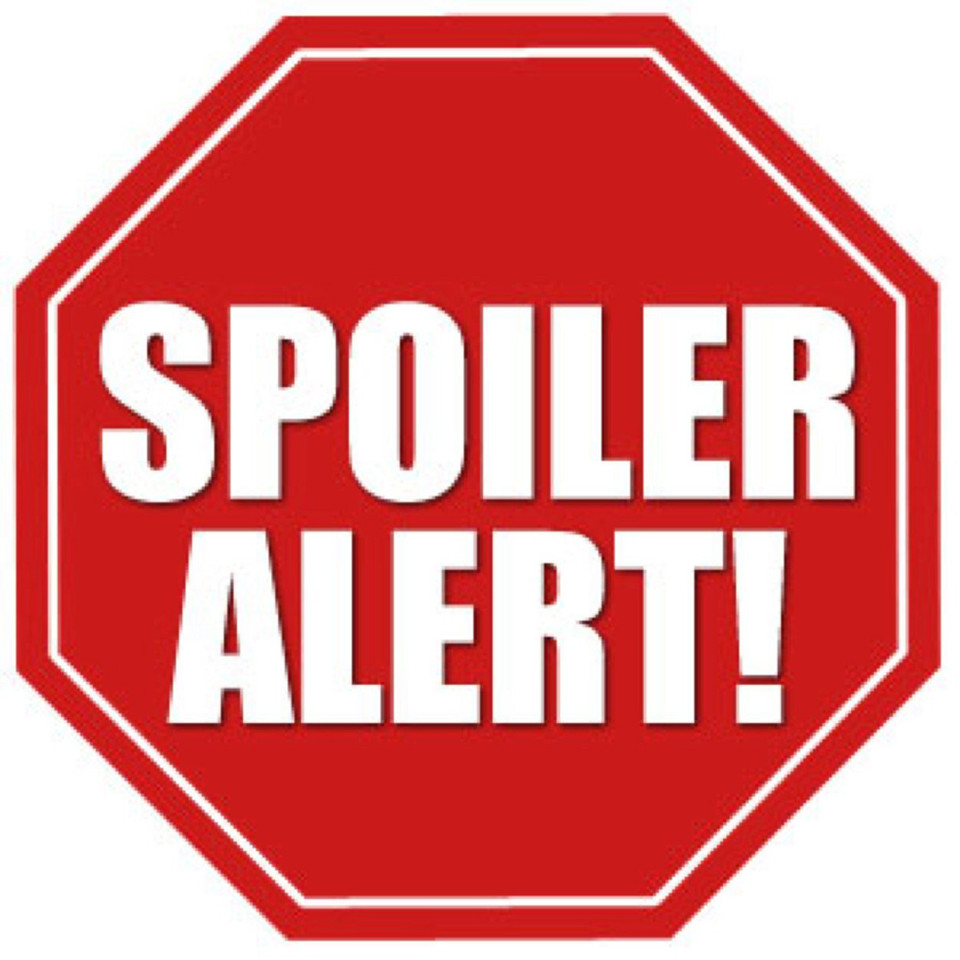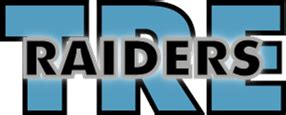 20-8 Overall
11-3- A South
They just seem to never go away, like last season when they beat Jackson Memorial and Donavan Catholic during the season. They won two games in the state tournament and always are feared by all. They play hard and never give up regardless of the score of the game. They had a great showing in the WOBM and could at some point could make a run at the Shore Top 10.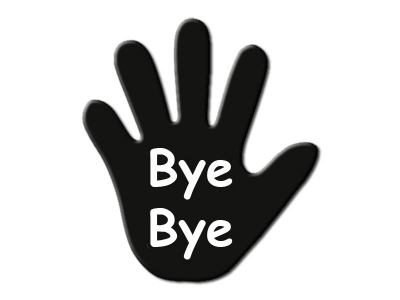 Kamryn Lister was the 2nd best player in the Division a year ago. She at times put TRE on her back. She was a walking double/double. She was the ultimate warrior. Replacing the 1st Team All Division Player will not be easy.
THE STAR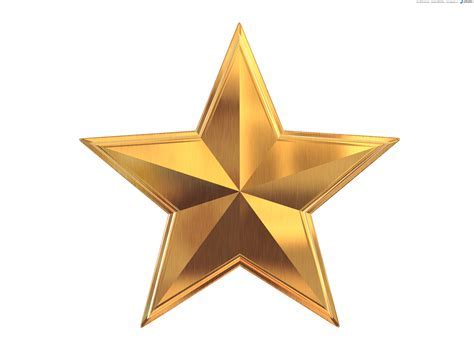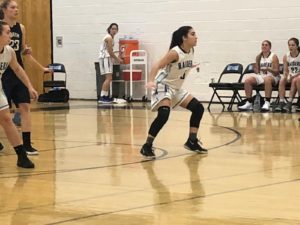 JORDYN MADIGAN- While others may have bigger reputations, it was Jordyn Madigan, that was named 1st Team A SOUTH. She had over 15 double figure scoring games last season. She scored over 300 points with over 60 assists and an insane  105 steals (not a typo). She is one of the best defenders in the entire shore. She had multiple games with over 20 points. She had over 25 three's last season and will be the team backbone this year. She improved in every statistical stat last season from the previous year.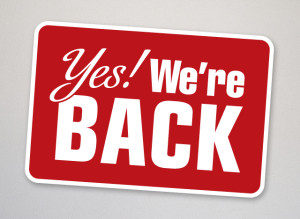 .
NICOLE PLATTEN– She had one of the best junior seasons in A South. She had moments that were flat out big in big games. Her 12 points, 5 rebounds and 5 assists were show stopping against then Top 10 Jackson Memorial. Then against a hot Howell team trying to sneak into the Top 10 she went off with 14 points, 4 rebounds and 4 dimes. Nicole Platten last season stepped up in a very big way. ..170 points…63 rebounds…37 asst…29 steals and 13 blocks on the season. Nicole Platten delivered the goods last season for TRE. The bigger the game the bigger she played. TRE will be hoping for another banner season out of the senior.
Elizabeth Gillen was a nice surprise for Coach Cohen as a freshman. She was old reliable all season. She scored in every game she played in last season but more impressive were her 74 rebounds. She had 8 three's none bigger than her game winning buzzer beater  at the WOBM. Gillen has shown she has a winning gene and no question will see her role double this season.
EMILY MAIRE– Another player who stepped up big last season for TRE. She had multiple double figure rebounding and scoring games. Her 190 rebounds…150 points and 40 assists speak for themselves. She more than doubled her stats from the previous season. She is a tough defender and unselfish always. She will try and make a run at All Division this season. A true sleeper
NATALIE DUDAR– She had her moments last year and took full advantage of her limited playing time. She saw action in 26 games last year. She has two games with 7 points and had 43 assists on the season. Played her role perfectly last season and this season hopes to get an expanded role.
SYDNEY LORENTZEN– Had a solid season last year. She appeared in 26 games. She was a very important role player last season who will play a bigger role this season.
KELLY GOODALL and KELLEEN SULLIVAN  appeared in 19 and 20 games respectfully last year. They both will be hoping to get their moment in the sun.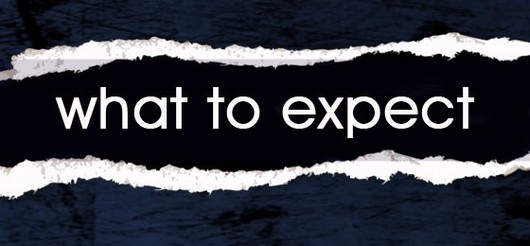 This team once again are going to be one of if not the best coached team in the division. They had tons of players step up last year. I see no reason that will not happen again. This group is battled tested though and though. They also grind you up on defense and play team basketball. Jordyn Madigan is one of the 5 best players in the division. But she will get lots of help.  This is team the will have to adjust losing Kamryn Lister but the pieces are in place to fill the void..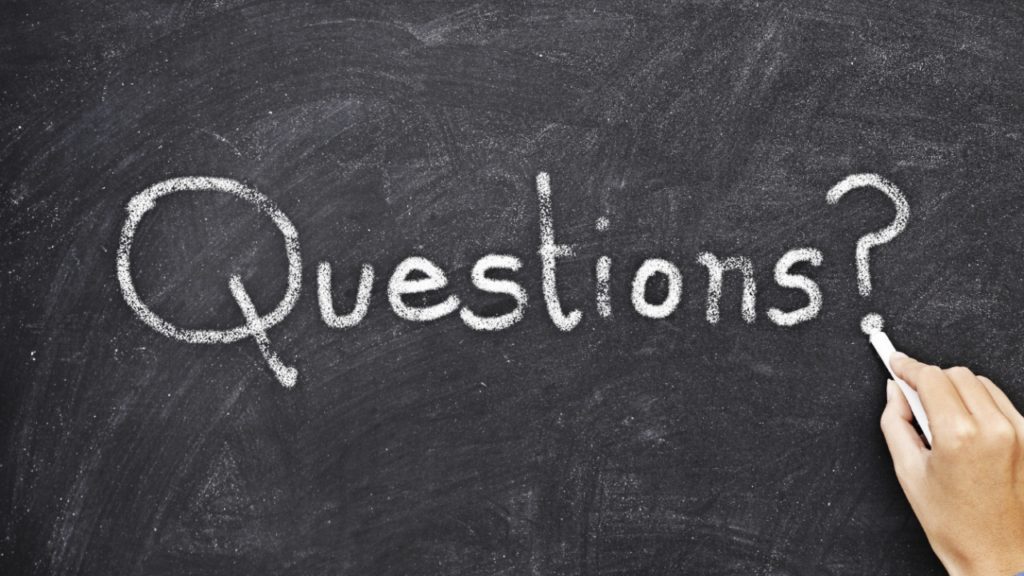 Can you really replace a player that did what Kamryn Lister did?..she had almost 400 points..over 200 rebounds and 71 dimes. Can they get over the top finally? This team beats a top Ocean team it seems every year. But never seems to sustain that greatness. Last year they let the Divisional title slip though their hands.With TRN and Jackson hit by graduation, can they sneak in and steal A SOUTH?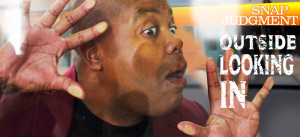 BRICK …BRICK TWP…CENTRAL REG..TOMS RIVER SOUTH…SOUTHERN are all in the same boat…on the outside looking  in!

This is a tricky division for many reasons.  First the two best players in the Conference a year ago are gone. Now Jackson Memorial has 3 of the 5 best players.  But their supporting cast is either too young or inexperienced. TRN has lots of pieces to work with but you are asking young players to play a major role. Then you are asking a number of  untested players to step up. Finally TRE top to bottom just may be the best team. They have a little bit of everything. So who is going to win A SOUTH? That's a tough call because Jackson Memorial has been chasing the title forever…TRN has dominated the division…but it's  TRE who have the most competitive kids on their roster and who have had the most big wins over the years….I SAY TOMS RIVER EAST …GETS IT DONE AND WINS …A SOUTH.
2019-20 PRE SEASON AWARDS
Coach of the year- KEVIN COHEN– TRE 
Player of the year- KRISTINA DONZA– JACKSON MEMORIAL
Freshman of the year- JULIA GRODZICKI – TRN
PRE SEASON  ALL "A" SOUTH 1ST TEAM
KRISTINA DONZA- Jackson Memorial
 BRIANCA GIORDANO- Jackson Memorial 
JORDYN MADIGAN- Tom River East
KRISTINA  JOHNSON- Toms River North
RACHEL CAPUA- Jackson Memorial 
Next Week!