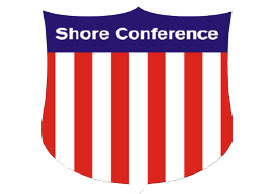 B NORTH two years ago got little if any respect outside of St. John Vianney. But what a difference a year makes. B North is a division loaded with talented players. How loaded do you as ask? How about 14 Division players at last count. The Division also has some of the best coaches in the state. There are two coaches with TOC titles, a Hall of Fame Coach and last years Coach of the Year. While SJV is the clear favorite again this year. B NORTH has no less than 3 teams who could find their way into the State Top 20. Last year SJV did not play a competitive game in the division . This year that could change as RBR added a possible ALL SHORE Player who has D1 offers. Colts Neck has the best returning player in the Division, so that gives them a punchers chance most nights. Middletown North may not win B NORTH, but outside of SJV they should be able to give everyone else reason to pause.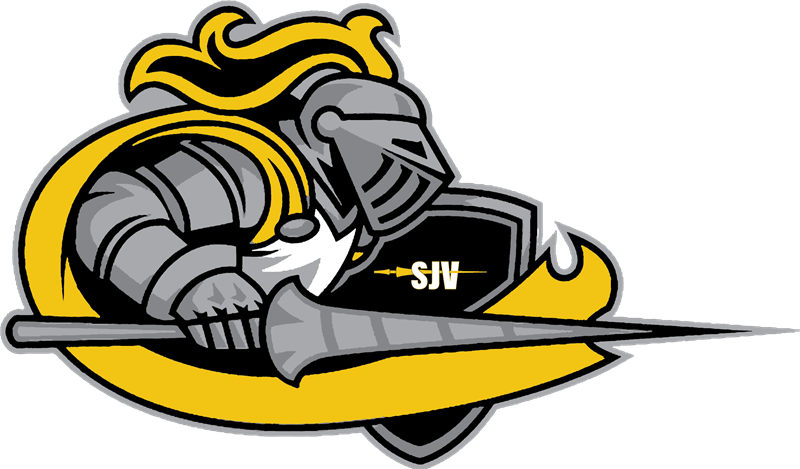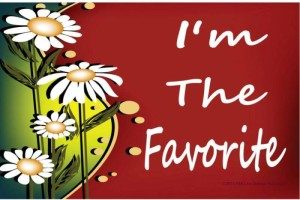 Once again SJV will be the favorite to win B NORTH. This is a team with talent from top to bottom. They are athletic, long and quick. But more than all that, they have highly skilled talented players. They have ball handlers and shooters. They are deep and are a highly motived group. They have a talented freshman group and a roster of 8 future D1 players. Coach Karpell is one of the most successful coaches in Shore history already. This year will mark the first time in years that SJV will come in under the radar because of their experience and youth. They do not have a senior of impact on their roster this season.
Head Coach- Dawn Karpell(TOC/SCT RINGS)
2018-19 Record
Overall- 23- 4
Conference – 14-0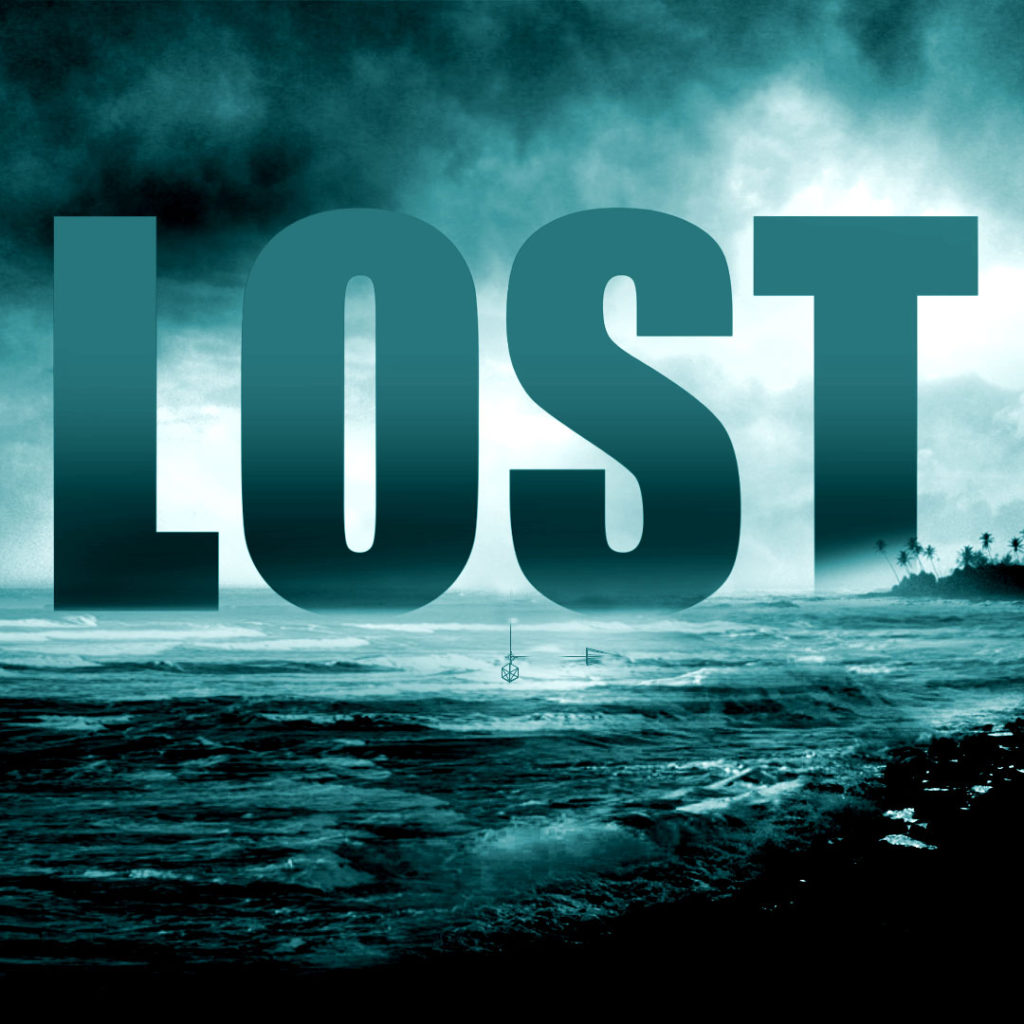 Sarah Karpell, Jada Bonner, Bre Bellamy are starting at Division one schools these days. Rahmena Henderson is currrently playing major mins off the bench at a D1 school. These 4 players were the backbone of SJV the past 2 years. The won everything in their 4 years including a TOC and SCT title. They went to 3 SCT title games. Replacing their talent will not be the issue. Replacing their mental toughness and big game experience will be almost impossible to duplicate.
THE STAR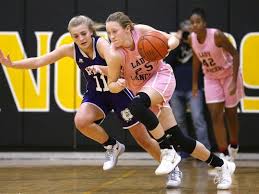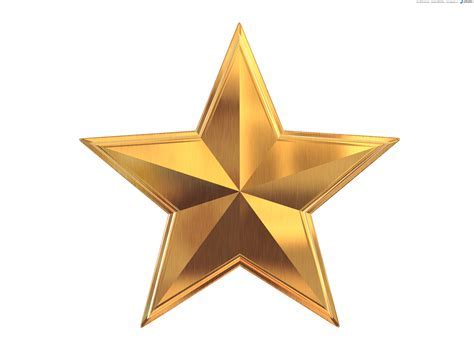 There is no doubt who will lead SJV this season. Katie Hill was a former 1st Team All Freshman member and last year played the ultimate role player for SJV. This year she will need to play the role of the ultimate leader. She is the one player on the SJV roster with the most big game experience. She has been in the mega wars. This fall Katie Hill has shown she is ready to become a full blown superstar. She was MVP of the NO BOYZ ALLOWED league. A league which just about every top player in the Shore, saw action. She has clearly up'ed her game. She has always been an elite shooter but she has added range to her jump shot. Her ability to score in the lane or off the bounce make her dangerous. Look for Katie Hill to double her stats from a year ago. The SJV offense will run though her at times. Insanely unselfish and blessed with a dangerous IQ, Hill is that rare ego free star. She will set up teammates and more importantly set the tone chemistry wise for her teammates. It would not be a shock to anyone if Hill at times moves to the point guard spot. She will not miss a beat if called upon to do so. She has played the point most of her life on the AAU cicuit against the best of the best. Katie Hill has gotten physically bigger and stronger. It's why she is being recruiting heavily by D1 schools across the country. Katie Hill will make a strong run at 1st Team ALL SHORE and is positioning herself at a PLAYER OF THEY YEAR CANDIDATE … she is that good folks!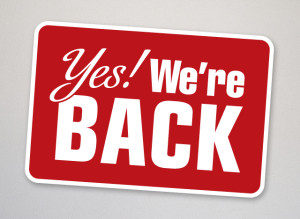 MADISON ST. ROSE– Some believe she is the best 2022 in the state of New Jersey. She is already one of the best two way players in the state. Her versatility has no match in the shore conference. Her big play making ability separates her from just about everyone this side of Brynn Farrell of St. Rose. Her size and length make her a nightmare on defense. But her passing and ability to score at all three levels against elite competition make her different than just about any player in the conference. Last season she showed that the bigger the game, the bigger she played. No freshman had bigger nights on bigger stages than Madison St. Rose. It's seemed whenever the spotlight shined brightest she was at her best. Last season she was a role player. This season will set into the role of prime time player. This should not be a problem, as she too has gotten bigger and stronger. But what has changed is that she has become an elite shooter and the best 2 way rebounding guard in the shore. Don't be suprised to see her play the point guard position if called upon to do so. Her quickness and speed make her a nightmare in the SJV presses. She no question will be looking to make a run at All Shore. SJV goes nowhere without Madison St. Rose.
EMMA BRUEN has been counting the days till the start of her junior season. For two years she has played the role of the warrior off the bench for SJV. She has seen real minutes in mega games. But now she will be given extended minutes for the first time in her career. All signs point to Emma Bruen getting first crack at the starting point guard position. She is a tough hard nosed defender, which is always a requirment for SJV point guards. She has learned her lessons well over the years. She has an elite work ethic and more importantly has tighened up her game. Emma Bruen has become more than a relialble shooter. She is a excellent ball hander and understands the SJV way. This is not a player that will fold under the pressure. She has been in the most competitive practices and games a high school player can see. There is no question she is ready for the next step. Many are going to surprised by her confidence and play making ability. Bruen, has always been a problem for oppononets in SJV pressure off the bench…now she will need to apply that pressure from the tip…she may hold the future to SJV for chance .
Christina Whitehead has been a important piece to SJV the past 2 years. But many have been waiting for her to explode. Well this may be the year for that to happen. She will finally most likely move into a full time starting role. Whitehead is a proven shooter and scorer for SJV. She has played real minutes in the past two years and been a vital part of Coach Karpell's success. But like most SJV players she has waiting in the wings for her moment and that moment has arrived. Whitehead who has D1 offers on the table and is a deadly shooter, who gets out in transition for easy baskets. She has proven she can defend and get on the glass against top competition. Her ball handling skills are reliable and she is a willing passer. The is could be the year that Christina Whitehead becomes a full blown star, the stars are aligned up perfectly.
MEGAN CAHALAN make no mistake the 6'2″ Cahalan is as good as it gets in terms of young post players. You may not know her name yet. But make no mistake this is a force over the next 3 years. Cahalan is blessed with mobility rarely found in a player with her size. She has the ability to step away from the basket and bury three's. She can also go into the post and score or get fouled. She is a top defender without fouling. Megan Cahalan's skills sets are off the charts. She is a big time passer and screener. I think you get the picture and so will the entire state at some point. Her mobility allows Coach Karpell to continue her half court traps when teams use ball screens and makes the back of the SJV press scary. Cahalan give SJV a real post presence for years to come.
ASHLEY O' CONNER she is another SJV player who had to wait her turn last season. But practicing against 4 Division one guards everyday is not the worse thing for your development. O'Connor is another future D1 player for SJV. She is quick and athletic who is has that all important competitive nature. Her ability to shoot the three will come in handly this season. But maybe more importantly will be her mid range game. O'Conner has one of the best pull up jumpers off the bounce in the shore. If SJV needs a quick strike on offense she could be the answer. A excellent defender O'Conner will play any role either off the bench or in the starting lineup. Her ball handling skills and size allow her to play all three guard positions. Like so many of the SJV players her versality is a weapon that Coach Karpell will take full advantage of. Ashley O' Connor is a total gym rat and will get her chance on the big stage this year.
MIKAELA DRENNAN I love players who don't run away from competition. Mikalela is one of those kids. She could have hit the road two years ago but has stayed and seen the big picture at SJV and she may hit pay dirt this year. Drennan is a tough cookie who has had a big fall. She has had some big scoring nights and knows the SJV system. There is no doubt Coach Karpell, like she does with all her kids will find a role for Drennan off the bench. Drennan is quick and more importantly plays with that edge that's make her a SJV type kid. Her ball handling skills are excellent and now she get a chance to put them on display. Drennan is a reliable program kid for SJV and could surprise everyone.
PAIGE KNUTSEN is going to be a interesting story this year. If she gets a chance and shows her shooting talents off…she could be a major weapon for SJV. She is not known by those outside the SJV family but make no mistake the young lady has made serious strides in her game. They say shooting makes up for a multiple of sins. Well Paige Knutsen can shoot the ball well enough that some D1 schools noticed her this summer. The questions is what role will Dawn Karpell give her this season. Last season she played JV and it may have been just what the doctor ordered. She is very confident going into the season. If she can become that offensive weapon off the bench, SJV will become beyond scary.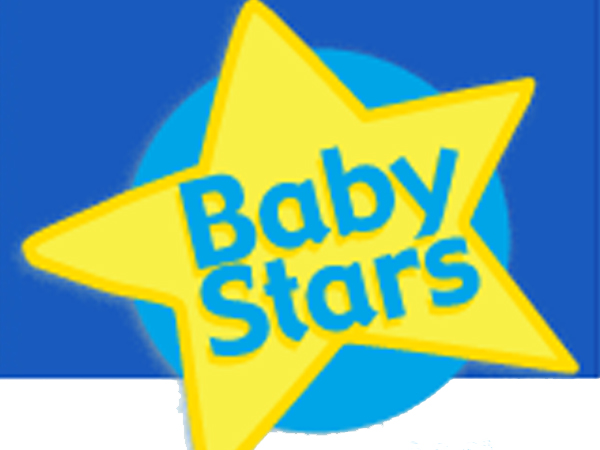 THE BABIES
This team has some serious babies in just about every position. SJV has size, shooters and hyper competitive babies in the 2023 class. the question is are they ready for the type of competition only SJV babies face on a nightly bias? These is no question Coach Karpell will throw them right into the fire. She took to them to Best of Maryland and played them in the No Boys Allowed. Throw in the fact that their practices will be harder than some games and this crew could be dangerous come SCT time.
Brianna Delaney-5'7″ – Guard- She is a warrior and fits the SJV style to a "T" in that she plays so hard. She is phyical and strong with a off the charts competitive edge. She is an excellent three point shooter who can also put the ball on the deck and finish at the rim. The lefty guard is so doubt a future D1 player and will make a run at the ALL FRESHMAN TEAM
Mikaela Hubbard- 6'2″ – Forward– One of the best young post these eyes has seen. She has big time hands from the heavens, catches everything. Runs the floor as well as any post player in recent years. She's an Excellent passer and rebounds outside of her area. She could be a dominate post player in time. She is a future D1 lock and a upside that is off the charts
Janie Bachmann- 5'9″- Combo Guard– this is the newer vision of current D1 American U guard and former SJV player Maddie Doring. The smooth crafty guard is just another in line of great SJV backcourt players in the making. Her slick ball handling skills allow her to get by oppononets and her lenght makes her a problem at the rim and on defense. She has excellent vision and gift at scoring the ball. She is a reliable three point shooter and will be a impact from Day one. Another Future D1 player who will make a case for ALL FRESHMAN.
ASHLEY SOFILKANICH- 6'2″ Forward- I will take a flyer on this one. I saw her last year once at Core Skills. It was enough for me to believe she is a real talent. She has size and is athletic. She runs the floor like a guard and can score around the rim. I say another future D1 Lancer, who will seen playing time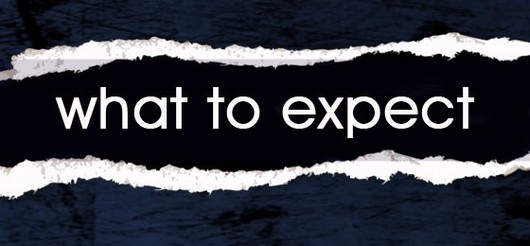 What to expect you ask? The same as every year. Coach KARPELL will play the toughest schedule in the state. Then she will give every player on the roster a role. They'll be no pony minutes given away. You play in the blowouts and you play in the tough games. The rotation won't change with the competition. There will be no stat padding. They will wear teams down with their conditioning, pressure and deep rotation, while putting major pressure on opponents transition defense. They will trap all ball screens and pressure baseline to basline. Once again they have shooters at every position. They have D1 players at every position even off the bench. Finally they have that woman on the sidelines named Coach Karpell. She works officials and her team like a fine tune machine on game night. Her biggest strength may be her ability to block out the distractions and jealousy that surrounds her program. This will be the first year SJV doesn't have a target on its back. Coach Karpell will use that as fuel for her club. It's also why at SJV they play for CHIPS not wins.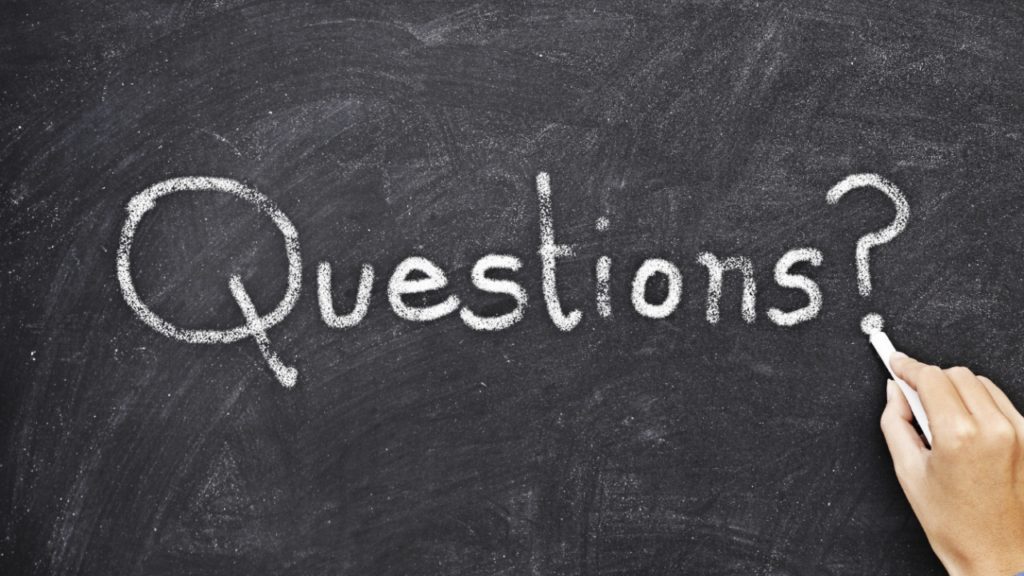 For the first time in recent years. There are some serious question surrounding SJV. Like where is the scoring coming from this season. I don't care how talented a team is, replacing over 90% of your scoring with new and inexperienced players is a problem even for Dawn Karpell and SJV. Next can Katie Hill and Madison St. Rose double their stats in a year? Because that exactly what they will need to do to match the out put of last years senior wing players. Next, there are no seniors on the roster. What about the freshman? Are they ready to play against the teams that define SJV? Remember no freshman play the type of competition that SJV plays on a weekly bias. Finally the biggest question of all…who is going to be the point guard in the big game games? The most talented position in the Shore is at the Point Guard spot.

While SJV is the clear favorite in B NORTH one thing is clear. There margin of error has gotten smaller. B NORTH is the most underrated division in the state. Hall of Fame Coach John Truhan proved last year anything is possible. This year he adds a player that could be a difference maker in Taylor Crystian. Make no mistake SJV has the horses but JT has 2 division one players and lot of experience to work with. What the Bill Parcells of high school basketball has done in two years at RBR has been magical. Now the question is what's next? Last year he publically told everyone his team was better than RBC and they went out and backed up his words with a SCT win over RBC. Pulling off perhaps the biggest upset in SCT history. Then 2 nights later took the defending state and SCT champs Manasquan into overtime before losing. They wrapped up last season losing in the sectional semi final to Colts Neck without Megan Murray their best player. RBR has rocked into the big time and nobody except one man saw it coming …JOHN TRUHAN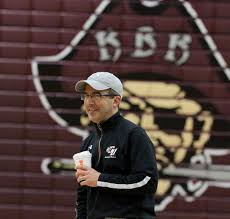 Head Coach- John Truhan(SCT RING, TOC, HALL OF FAME)
2018-19 Record
Overall- 20-9
Conference- 9-5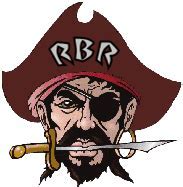 When RBR was everyone's best friend? Remember when everyone liked the coaches and the players? Well folks those days are over and they're not so like-able these days. Not after winning 20 games and winning the biggest game in shore SCT history. RBR is a now a legit program with high expectations. Two years ago they played SJV to a stand still in a quarter and everyone was proud. Now RBR will try and jump the shark. They get Amelia Mendollar for an entire season and Taylor Crystian is able to play right out the gate. D1 guard Chloe Teter will return this season after making the 1st Team All Freshman and a banner sophomore season. Caitlyn Decker who had 26 point vs RBC in the SCT also returns. This is a dangerous crew with a mad genius roaming the sidelines.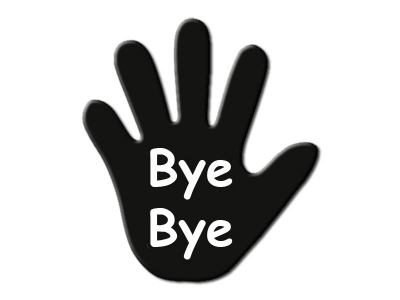 Meghan Murray was a warrior in every sense of the word. She is a All Division and All Shore type player. More importantly her leadership and competitive nature was off the charts… but its the whopping 414 points and 105 rebounds RBR must replace. It is not going to easy filling her shoes…
THE STAR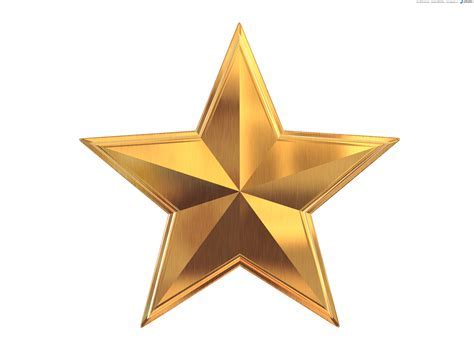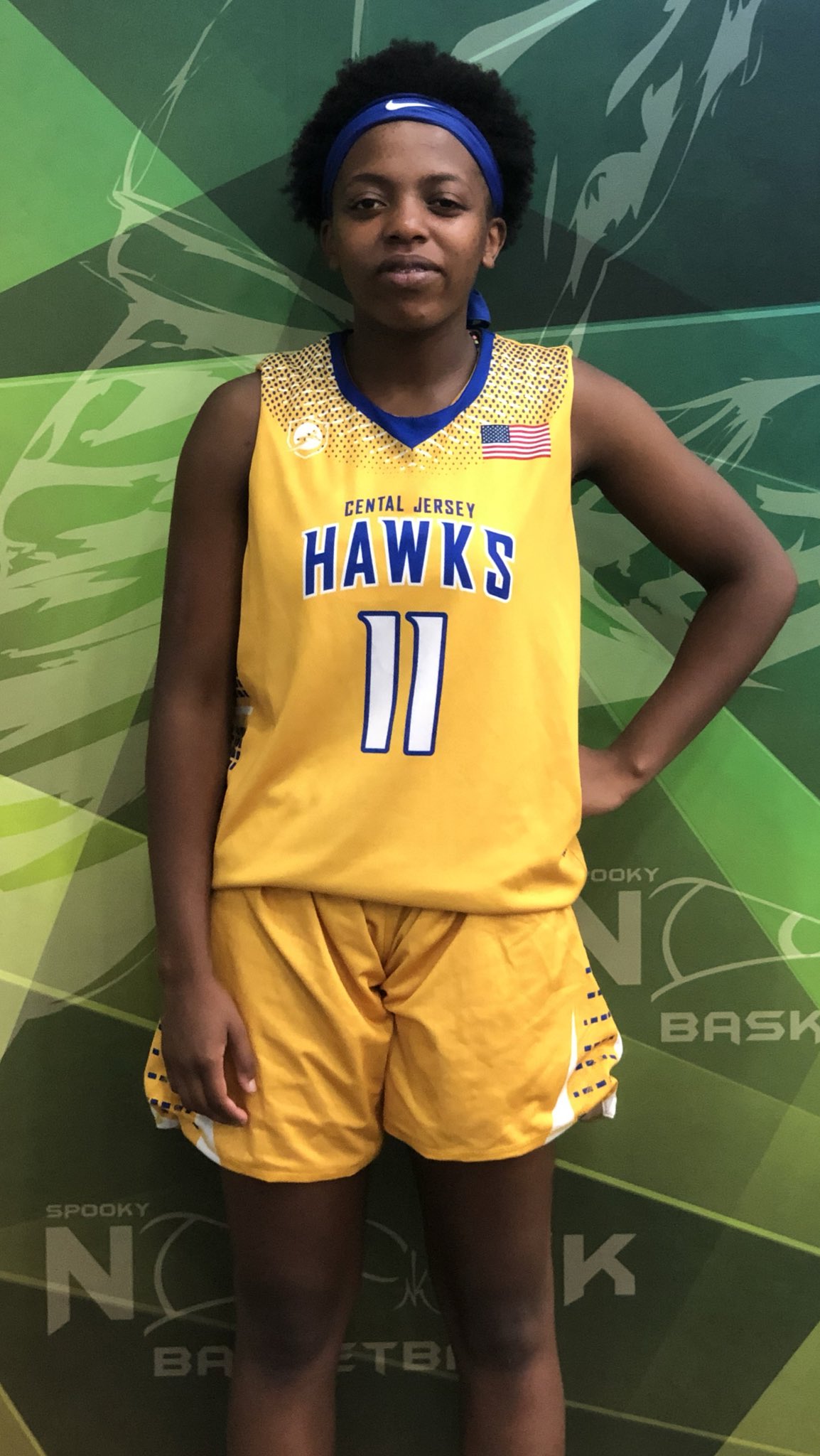 Make no mistake while RBR may not be a super power. They have a nuclear weapon in Taylor Crystian. Who is a legit star and maybe one of the 5 best players in the Shore Conference. Taylor Crysitan is a weapon of weapons and the most explosive scoring combo guard these eyes have seen in 10 years. Her ability to put the best of the best players in the state on skates is remarkable. This fall she was off the charts which included a 39 point game vs Manasquan and show stopping performance vs RBC with 29 points. She is a deadly shooter and insanely underrated passer and defender. She will give RBR that rare player who can come out of the offensive and score in bundles. She can play either the point or the wing position and no question Coach Turhan will more her around at times. This is a weapon that gives RBR a fighting chance every night. She right now is the most exciting player in the Shore. She is the female Kyrie Irving of Shore Basketball.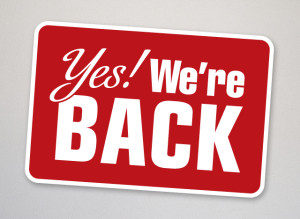 CAITLYN DECKER had as good a season as any 2021 in the Shore Conference. How do we know this? Well 255 points, 104 rebounds and 85 steals kind of speak for themself. But now throw in her show stopping performance in the SCT vs RBC where she had 26 points.. 5 rebounds… 5 dimes and 5 steals and your kind of get the picture. Decker has proven she can play at an elite level. Keeping her off the foul line is a wish for most opponents. She also had 19 three's last season. But the part of her game everyone is missing, is her relentless defense on and off the ball. She is phyisical and mega competitive. Look for her to pick up where is left off last season.
AMELIA MENDOLLAR– She had to sit 30 days last season. But the moment she returned to the lineup. RBR became a different team. She gave them a true point guard and a competitive player. Her IQ and work ethic cannot be questioned. She brings an edge and toughness. She is triple treat as she can pass, shoot and handle the ball vs real pressure. She made big shots all season last year. He dagger's vs RBC will not be soon forgotten. Now with a full season under her belt. Mendollar could have the type of season that could make RBR not only a Top 20 team but a state title contender. She could be the key to the entire RBR season before this all shakes out. Talented, underrated and under appreciated.
CHOLE TETER no player is more responsible for the rebirth of RBR than Chole Teter. When she decided to attend RBR she was a virtual unknown to most. Today after making the All Freshman Team, receiving multiple D1 offers, she is a household name. No player has benefited more from Coach Turhan style of play. But this season Teter will build on what has already been a great career. That has included buzzer winners, 20 win seasons and SCT wins. Things most RBR players in the past have never dreamed about. Last season 300 points…64 assists and 76 steals. Only a junior Teter will try and make a run at ALL SHORE this season. It was her jumper late in the game that broke RBC's back in the SCT last season. Chole Teter has not only gotten bigger and stronger. She is now an elite three point shooter. This fall she was down right scary at times. She had 8 three's in a fall game. The gym rat will take "no short cuts" in looking for a third straight banner season.
EMMA MORIARITY will hold down the fort in the middle once again for RBR…Emma was the backbone at times of RBR's Princeton style offense at times. Her ability to find cutters and make plays for others were outstanding at times. She also found time to get on the glass grabbing 79 boards while on most nights giving away size and experience. She had a breakout season as a surprise starter who feared no one. And while not a big scorer had timely buckets all season. Now a junior look for her to expand her game and her role.
MIA STRAND could be the best shooter in the program with unlimited range. The junior had some big moments last year. She had double figure scoring games 8 times with a season high 16 points. When she gets going she stretches the floor for RBR and makes their offensive even more effective. Mia Strand is going to play a big part in whatever success RBR has this year. She is now battle tested and understands the RBR way of doing things.
LULA ATTIA- She saw limited action after recovering from a ACL injury. If she could step up this season. That would be welcomed with open arms as RBR has need for post defense and rebounding. LULA no question will get a chance at some point.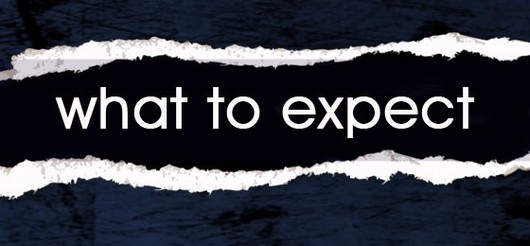 They will not have the element of surprise this season. They will most likely start the year out as a Top 10 team in the Shore and possibly a Top 20 team in the state. The addition of Taylor Crysitan gives them an elite scorer who can get them unscripted points…something this team has lacked. They have everyone back for the most part and Crystian is the ideal replacement for Megan Murray. Everyone knows RBR will be one of the best coached teams in the Shore. They are going to run their offense and more importantly play sticky defense. They players know if they keep it close Coach John Turhan will do the rest. They have all the pieces in place to make a run at a Group 3 state title.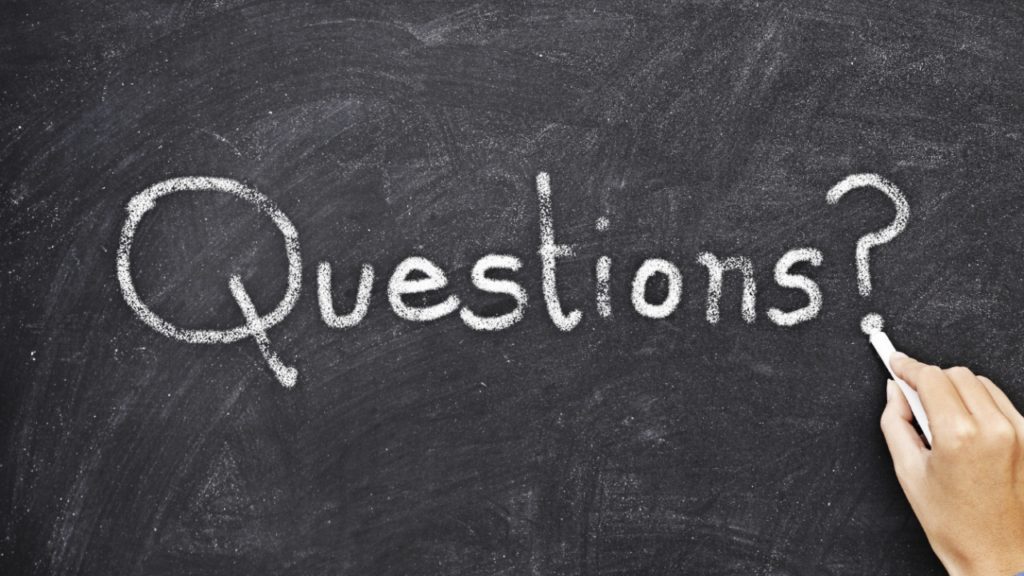 The questions are simple. Like who has been in the gym against real competition because the standards have changed. If you want to play with the big dogs, you have to prepare against big dogs. Taylor Crystian and Chole Teter everyone knows will be ready, now after that what? RBR still has a number of two sport players. How long will it take them to get their basketball skills up to par? Who is replacing Megan Murray's competitive nature and leadership? Next Rebounding is an issue when you start talking about the SJV's of the world. Finally how to use Taylor Crystian's creative style? This will not be easy for a team that relies on it system of team basketball. Finally what are the goals this season? Do they really believe they can play with the elite teams and are they looking to for CHIPS?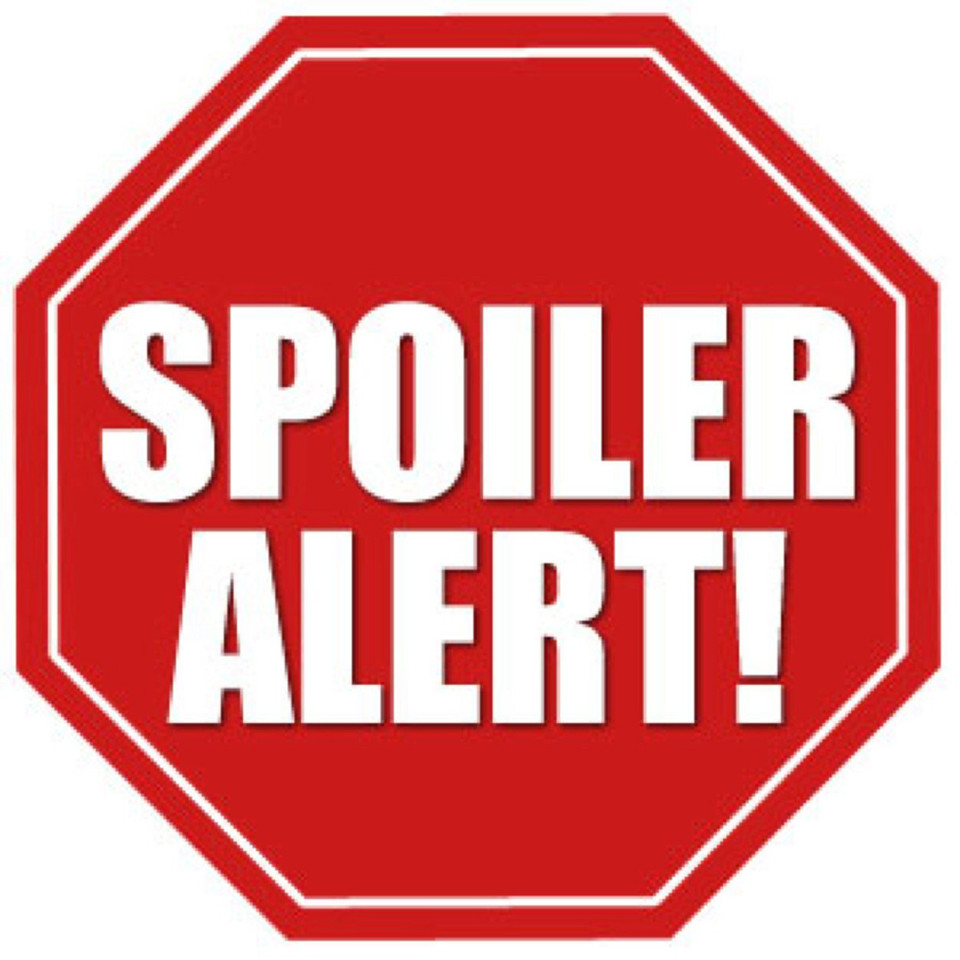 One thing I can tell you about B NORTH is there may be only one team who can win it. But there are no shortage of spoilers this year. Neptune has 3 Division one players and may be a shooter from becoming scary good and maybe a Top 20 team. They will certainly start the year in the Shore Top 10. Middletown North has one of the best coaches in the state and they have become a tight knit group in the gym. They have a D1 player in Sophia Memon and finally Camryn Foltz is the best returning player in the division. All these teams are capable of ruining somebody's season and more importantly throwing a monkey wrench into B NORTH'S two favorites.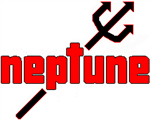 NEPTUNE has three D1 players to roll out and maybe the best post player in the Shore Conference. JOHN BROWN is one of the best coaches in Shore history. He teams always seem to surprise people and he could be in position to pull off his biggest surprise to date. First Team All Freshman guards AHJANAE YOUNG  and AMAYA EVANS return and form one of the most dynamic young backcourts in the state. Both can score and put tremendous pressure on defenses. Both are defensive minded and physically tough. 6'3″ Forward Sophia Yevchak, may be a very important part to everything. She has improved greatly and had a monster summer which lead to her signing with MaryMount. Yevchak seems to be a different player. She is playing at a much faster pace and with real confidence.
But all Neptune's hope's and dreams will placed on the back of Macy Brackett who is a dominate force who averaged a double/double last season. No returning playing in the division is in her world stat wise or athletically. She only played 20 games last season. She is now healthy and living in the gym. This fall she destroyed some of the biggest names in the shore. She may make a real run at the Divisional player of the Year. Macy is a rebounding and scoring machine. She at times can be unstoppable. A big season from her and all bets are off in this division because she is that good.
Middletown North may have been the best coached team I have seen in all my years covering the shore last season. No team moves the ball or plays more unselfish basketball. No team gets the most out of the talent like Coach Justine McGhee's crew. McGhee was the Hoop Group Coach of the Year. Led by Juniors Sophia Memon and Victoria Palladino nobody saw Middletown North beating RBR and Group finalist Colts Neck or upstart Howell. They ran out of gas at the end of the season. Freshman Charlotte Memon, will be a welcome addition who will help right away. The entire culture of this program has seemed to change overnight. The players are engaged and more importantly confidence they can get to the next level. While Middletown North cannot win B NORTH they can certainly be spoiler of the major kind and make some noise in the state tournament. They certainly believe 2nd place in B NORTH is possible. A almost impossible thought just a few years ago.
Colts Neck does not have nearly enough to make the type of run they made last year. But Camryn Foltz on any night can ruin any team not named SJV season in B North. Foltz who signed with Dartmouth has been beastly this fall. Last season Colts Neck surprised everyone. But graduation has hit them hard as they have lost 3 starters. But Jessica Thesing is talented and showed last season she is capable of big nights. Julianna Gibson is the last of the Gibson sisters and could provide real help up front.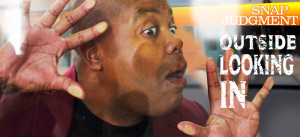 WALL, OCEAN, MATAWAN again will be on the outside looking in

This is not that hard of a choice but make no mistake it will not be a joy ride for SJV this season. There youth and lack of experience gives teams in B NORTH hope early in the season. But in the in end the question is can somebody make it interesting and knock them off at some point…. I say no and SJV goes undefeated in the Division once again….SJV B NORTH CHAMPS

2019-20 PRE SEASON B NORTH AWARDS
Coach of the year- JOHN BROWN- NEPTUNE
Player of the year– CAMRYN FOLTZ
Freshman of the year- BRIANNA DELANEY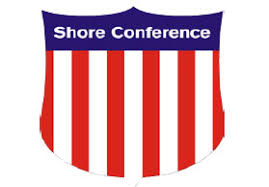 PRE SEASON ALL "B" NORTH 1ST TEAM
KATIE HILL- SJV
MADISON ST. ROSE- SJV
CAMRYN FOLTZ- COLTS NECK
MACY BRACKETT- NEPTUNE HIGH SCHOOL
TAYLOR CRYSTIAN- RBR