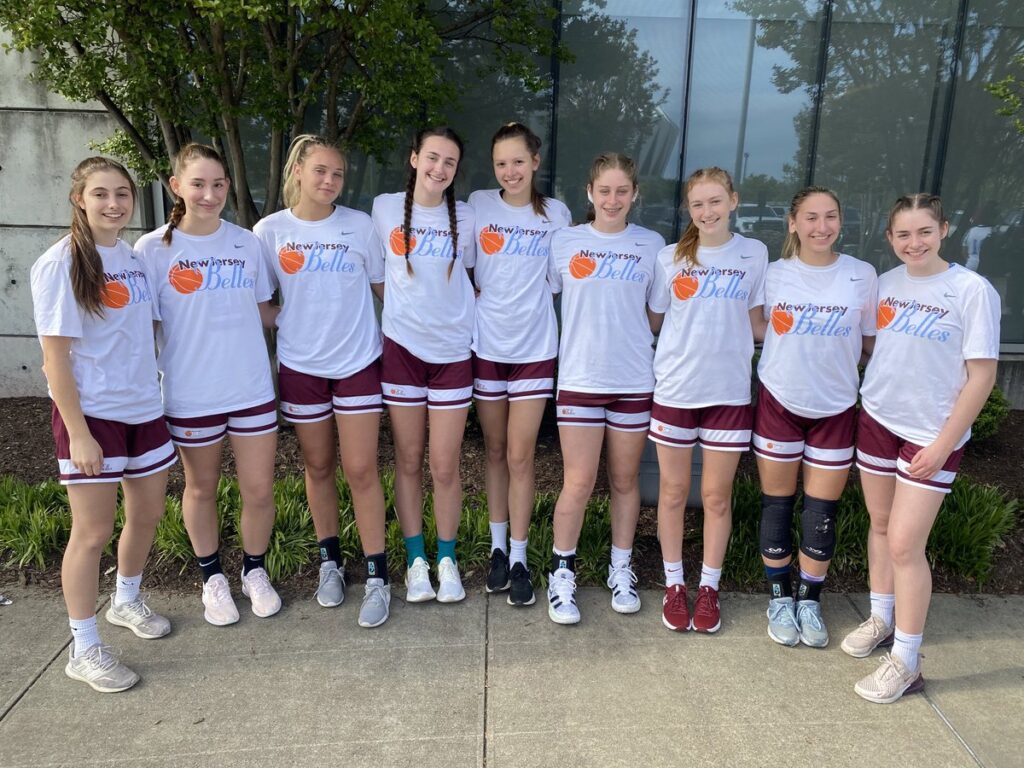 Todays Spotlight team is filled with more potential than any team currently in the Belles organization. THE MASONIUS/PRIOR 2023 BELLES This is a team loaded with size, shooters, ball handlers and special young talent. They have 3 current of former All Freshman Team members on their roster. They have two of the best young post players in the state. They have one of the best 2026 players on the entire EAST COAST. There Coach Ellen Masonius is a season veteran of AAU basketball. This is a team with a chance to be very special due to the depth of talent throughout the roster.

This team lost two of the best freshman in the state of New Jersey from a year ago. The good news is that they picked up to D1 forwards in the process in Camryn Gardner and Katie Collins. Both are players who will have a major impact on the team all summer and both with be a magnet in drawing in college coaches. They have been off to a great start this spring. They went 4-1 at the Cardinal Classic, 3-0 at Boo Williams. Last weekend they played in the Fencor event and had a nice showing again. This team is a battle tested group of young ladies made up with gym rats and a passionate coaching staff expect a banner summer.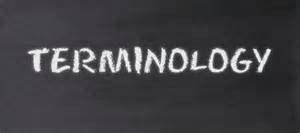 Before I start I would like to clear up a little terminology. When I say a player is a lock Division one player that means a player has a offer on the table or I believe will have multiple D1 offers at some point…key word being multiple. MY TRACK RECORD IN THIS AREA SPEAKS FOR ITSELF…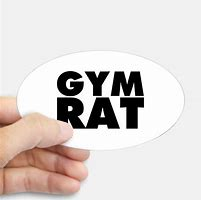 When I call a player a GYM RAT, that means a player is constantly in the gym, outside there team practices and comfort zone, seeks outside competition and there work ethic is bigger than their ability. These players train against high level competition. I never call a player a Gym Rat, unless I have seen them against older elite competition and PERFORM at a high level while doing so. They are in the gym at every turn and seem to always be around. These players will be better in college than high school and can play a level HIGHER than there recruitment. I believe you build programs with gym rats…they have a added value recruiters do not get to see. Gym Rats are tough to find as all coaches know. There are hard workers and then there are GYM RATS…Learn the difference.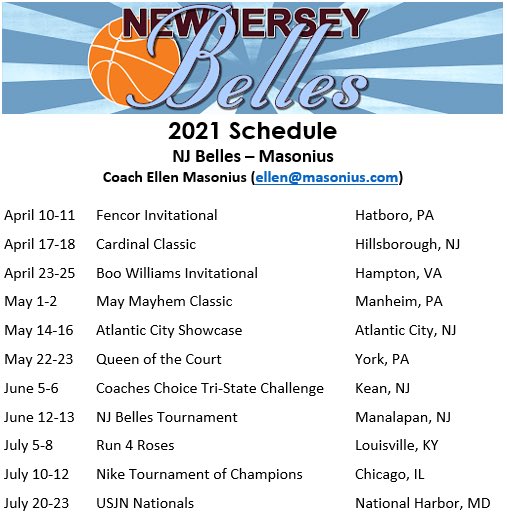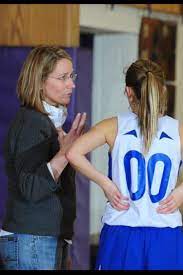 ELLEN MASONIUS is the architect behind one of the most successful AAU programs in New Jersey… The New Jersey Belles. Masonius took a small organization in the NJ Wildcats and turned it into the powerhouse you see today. She joined forces with the Philly Belles and became a off spin off of the EYBL organization. She is the Head Coach at grammar school powerhouse Catherine School. Where she has turned out to many great players to list. Many of these players have gone on to schools P5 schools and the WNBA. She currently has two daughters playing D1 basketball. Addie Masonius at Merrimack University and Faith Masonius at Top 10 Maryland University. Her daughter Hope is one of the best freshman in the State. Her teams are always well prepared and play team basketball always with a emphasis on defense. Bob Green acts as the team trainer and all their kids seem to get better every year and are always highly skilled. Her 2023 Belles team is the flagship team of the organization and big things are expected from her talented crew.
CURRENT DIVISION ONE LOCK PLAYERS–(3)
Possible D1 players- (7)
Special note– this team has( 4) DIVISION 1 fence sitters
GYM RATS– (4)
POWER FIVE D1 PLAYERS– (0)
Possible Power 5 players- (2)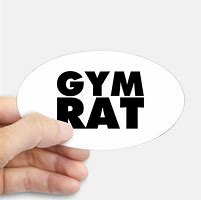 CASEY PRIOR- COMBO GUARD– She is a future D1 lock, who has been a Belle from day one. She has played against the highest level of competition as a member of the Red Bank Catholic team. She grew 2 inches over the past season and coaches will not recognize her new found body. She is an elite shooter with deadly range up to 28 feet. Most importantly she is a high percentage shooter thanks to marvelous basketball IQ. She can slide to the point with ease and confidence. He ball handling skills vs pressure defense, makes her dangerous at either guard position. She is a excellent on ball defender and elite off ball defender. Her passing ability may be her biggest asset as she makes teammates better. She is a big time student, so Ivy and Patriot schools are in play. They would be wise to follow her closely. She clearly has the ability to play at a higher level, because of her insane work ethic and skills sets. The is a prime time recruit. She is a former 1st TEAM ALL FRESHMAN TEAM MEMBER.
ERICA DISIMONE- POINT GUARD- She is a total warrior and has a off the charts competitive nature. She bursted on to the Shore scene as a freshman and was named 1st TEAM ALL FRESHMAN. If anyone thought that was a mistake I give you her performance vs #4 team in the state Saddle River day (see the highlight tape), who many had believe two of the best guards in the state. Disimone had 28 points and 5 dimes in the upset vs two of the most recruited players in New Jersey. The talented guards ability to go by opponents and make plays is special. Her quickness with the ball is next level stuff. She is 100% a opponents nightmare in transition. Her ability to find teammates is a gift as is her ability to pressure the ball. She is a excellent shooter from 22 feet and plays with a unrelenting amount of of confidence. She is a future D1 guard.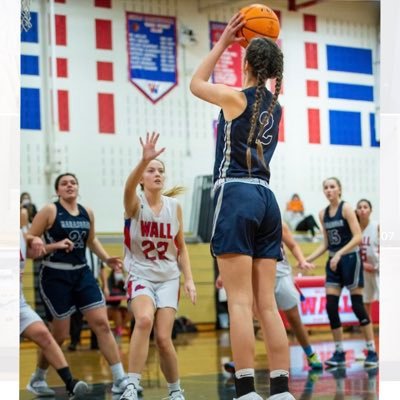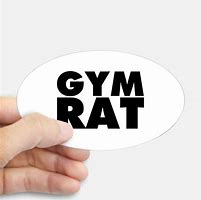 KATIE COLLINS- FORWARD– The upside of this gym rat is off the charts. She is a hard worker and more importantly high skilled and talented. She is 6'2″ and athletic who has real jumping ability and length. She is a excellent defender right now. Covid put a damper on her freshman year at Manasquan. But I have seen her at NBS vs the top post players in New Jersey and no questions she has a chance to be special. She is quick, mobile, has great next level hands and runs the floor like a deer. She has the ability to step away from the basket to the three point line. But she also can put the ball on the deck and get to the rim. But her biggest strength of all is her rebounding and toughness. The young lady is quiet but competitive as it gets. This is a future D1 mid major impact player in time… must see young post player!
MOLLY KELLY- COMBO GUARD– She has made big strides in the last year both physically and in her game. Kelly grew 3 inches in the last year. She also has gotten much stronger. This all added up to her being one of the biggest surprises for RBC this past season. Her basketball IQ, toughness and skill sets make her a dream for coaches. She is a excellent shooter who never ever takes a bad shot. More importantly she is a total teammate. Her leadership skills are next level as is her passing vision. She is a hard nosed defender and wonderful decision maker. Because of her post passing ability and ball handling skills, she can play either guard position. She is a sneaky good excellent rebounder. Kelly has all the makings of a future D1 guard in time. She was off the charts at Boo Williams.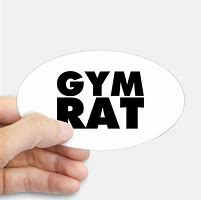 CAMRYN GARDNER- FORWARD– Make no mistake this could be the most recruited player in the Shore Conference one day. Her development over the past year has been stunning, isn't that always the case with gym rats. She has grown to 6'2″ and is not done growing. She has gotten physically stronger. But above all that, she has improved every skill set in her game. She can knock down the three, post up and is lighting quick off the bounce. Her toughness allows her to guard post players and then slide out to defend quick forwards. Her college position one day may be point forward. She was 1st Team All Freshman and many believed she should have been Freshman of the Year. She has seem to come from nowhere to one of the most talented young players in the Shore. She is a high major lock right now. The question is what is her high water mark? There will be and adjustment playing for the Belles but my guess is it won't take long. She is a hard worker and is as competitive as they come… THIS IS RECRUIT THAT WILL ATTRACT COLLEGE COACHES.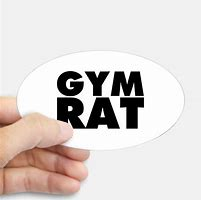 RILEY GIORDANO- WING– She is a hard worker and a gym rat. She is not afraid to get out of her comfort zone. But more importantly this young lady has a desire to be the best she can be. She has a great body and not afraid to use. She is a underrated passer and ball handler. While her shooting will get better over the next few years. She is a more than reliable shooter. She relishes competition and does not get down on herself. That because she has a positive attitude and winning approach to the game. She has lots of competitive minutes under her belt and won't fold against pressure. This summer will serve as another year in her growth. No question she is a player that will benefit greatly from being part of the Belles Culture.
CARLIE LAPINSKI- FORWARD– She turned the corner this fall and turned it into a excellent freshman year at Ranney High School. She proved that she could take her competitive nature and game into a new level. She is banging on the Division one door very loud these days. She is physical and a underrated athlete. She is also as physical as it gets below the foul line. She will not back down to anyone. It allows her to guard bigger stronger post players. She can bury three's until the cows come home. She is also is excellent at putting the ball on the ground and getting to the rim. Right now her passing skills are solid but seems to be improving like her game everyday. This is a player willing herself to greatness. Her upside is big and at 5'11' with a college body the sky's the limit.
JADA LYNCH- POINT GUARD– She is one of two 7th graders in the organization that is playing U16's. While she will play the the combo guard position for the Belles. Her future Power 5 position will be point guard. She is explosive as it gets. It's like watching a bomb go off when she goes to the rim. She has a excellent handle and can score at all three levels right now. Her competitive nature is that of a winner. She is a overwhelming type athlete and has a college body right now. She is physically as impressive as any kid you will see regardless of age. Her quickness and speed are special and you notice this the moment you put eyes on her. Both her parents were big time athletes who know how to train a kid physically and mentally. Her mother is Tennis great Kim Clijsters and her father is CBA/Villanova great Brian Lynch. This young lady is the total package and could be a Top 25 player in the country one day. She is that good…every Power 5 national contender must have eyes on her… the potential is that great!